JAMIE SMITH'S MABON
Windblown
EOTR03
ALAW
A Short CD Of Beautiful Welsh Melodies/ CD Byr O Alawon Cymreig
Taith Records (no catalogue number)
Perfect, just perfect. South Wales-based Mabon have been knocking at the folk scene's doors and packing in crowds in Europe for quite a while now, since the days when father and son Derek and Jamie Smith got together with brothers Gareth and Iolo Whelan. Their first album, Lumps Of Mabon, turned quite a few heads; members came and went, and the last album, Live At The Grand Pavilion, generated rave reviews. Now Derek has left, paving the way for Manxman Adam Rhodes and his chunky bouzouki. The band have chosen a new name, Jamie Smith's Mabon, acknowledging the amazing accordionist and composer whose compositions fill their repertoire and delight audiences these days – and they have progressed by massive leaps and bounds.
The five-strong band celebrate the celtic equinox which gave them a name with a breathtaking CD, full of references of the coming autumn which ushers in dark, sombre winter. Jamie and drummer Iolo are the two remaining original members; apart from Adam, Jamie Smith's Mabon has room for brilliant fiddler Oli Wilson-Dickson and double and electric bassist Matt Downer. Guests include Manxman Tomás Callister, fiddle and banjo, who deps for Oli; flautist Calum Stewart, who now lives in Brittany, Stiwdio Felin Fach owner, guitarist, and producer Dylan Fowler (and step-parent to Oli) and Will Lang on bodhran. In fact, Dylan does an excellent job, and JSM rise to it and give their all.
JSM fire off invitingly with the opening track, which builds nicely into Jamie's complicated The Discombobulator and explodes into Huzzah! Not content with his prolific and original tunesmithing, Jamie's started writing some really interesting songs as well; in the second track, his voice rings out on Lady Of The Woods, and the band throw in some pleasing harmonies in all the songs. Yes, We Sing Now is a joyous life-affirming anthem; Summer's Lament could be a smash hit in an ideal world; and Caru Pum Merch (Loving Five Girls), Welsh-language words by Iolo to a tune by Jamie, just about tops the lot with its sheer entrancing beauty enhanced by Oli's soulful fiddle, Adam's bouzouki and Dylan's lap steel – absolutely lovely.
Jamie leads all seven JSM musicians and guests into the last wild, strutting track, Whiskey Burp Reels, a fine and satisfying swaggerer and a choice finisher. It's reported that the guys are pretty happy with Windblown; I would have willingly blown my hard-earned dosh on anything less, but Jamie and his magnificent band don't settle on compromises – thank goodness!
Alaw's EP is a little gem. Alaw, Welsh for melody, is the alluring interplay when violin and guitar meet, an amazing collaboration between Oli and Dylan Fowler, both musicians in Zapora and The Ian McMillan Orchestra, along with many successful forays with musicians and storytellers alike. Recorded just before Jamie joined the duo, Alaw's debut EP was made to cash in and boost publicity at this year's Festival Interceltique de Lorient; it's full of wonder and imagination, and spills over with glittering notes and runs, especially in the Nyth Y Gog sets, and is readily available on-line or at their gigs. There are only four sets, and these include Y Cariad Newydd, Jig Arglwydd Caernarfon and Y Ddau Farch. Dylan is the questing, probing magician accompanying Oli's dancing, artful fiddle; it just so happens to be bursting with balls! Now Oli and Dylan have recruited Jamie and they are planning a first full-length CD soon. This delightful and sparkling EP is a welcome pointer to the shape of things to come.

MARTYN JOSEPH
Songs For The Coming Home
Pipe Records PRCD 022
A long-awaited album from Penarth singer / songwriter/ guitarist Martyn, and this really shows the maturity and art of his repertoire. Mason Neely's lush production envelopes the ten tracks, giving them a polished feel, and it's part of the enjoyment with a home-grown realisation like this to recognise some of the contributors - including Helina Rees on violin, Andy 'Wal' Coughlan on double bass and cellist Lucy Simmonds, to name but three. And all the time, it's Martyn's strong, passionate voice which leads the van.
Songs For The Coming Home amply demonstrates the hiraeth of a solo Welsh artist, the hope and the redemption, all combining to make a commanding, satisfying album. Favourites are Crossing The Line, Not A Good Time For God, Falling From Grace, Clara and the all-time feel-good chorus belter, Feels Like This. I, for one, will be looking forward in anticipation to the next time he goes into a studio – four stars.

SAM LEE
Ground Of Its Own
Nest Collective Records TNCR001CD
Friday, March 22 this year is an important date in your diaries. Sam Lee of the London folk scene has been nominated for the Mercury Prize for this mesmerising and hypnotic debut album, learned first-hand from the traveller community, and he and his band will be appearing in the Muni Arts Centre in Gelliwastad Road, Pontypridd, where the cabaret seating style lends a warm, relaxed and friendly atmosphere to the place. I have seen videos of Sam and friends performing live in the halls and the most intimate of venues, and my considered opinion is that the Muni should be in for a real treat.
Sam interprets and conveys ancient folk songs which have been honed and shaped from the past, and his ornamental voice and respect for the traveller tradition enhances and energises them as well. Innovative arrangements abound, and muted trumpet, 'cello and violin and whirl mysteriously and endlessly. The effect is a whole gamut of songs and ballads swept giddily into contemporary new interpretations, defining the sound, sight and texture of folksong today. The Friends perform unconventional and modern readings, challenging all preconceptions of what traditional folk should sound like.
Song collector, promoter of BBC award winning Nest Collective, radio host, TV personality, teacher and animateur, Sam stamps his individual mark on The Ballad Of George Collins, On Yonder Hill, The Tan Yard Side, My Ausheen My Old Shoes, Wild Wood Amber, Goodbye My Darling and The Jew's Garden. I, for one, will be waiting expectantly for that Friday; if you have difficulty recognising me, I'll be in the front row!

KATHLEEN MACINNES
Cille Bhrìde
KMAC 001
JOY DUNLOP
Faileasan/Reflections
Sradag Music SRM004
TILITHA MACKENZIE
Spiorad
Sonas 005
Three marvellous CDs from Scottish Gaelic women singers, one of whom is a native of the Hebridean island of South Uist, one is from the Argyll mainland while the birthplace of the other one is thousands of miles away, across the Atlantic in Long Island, New York. Both are very different, but the albums have taken the language of the Gaels to new heights.
Kathleen MacInnes is a Scottish singer, television presenter and actress, who performs primarily in Scottish Gaelic. She was born in the Hebridean island of South Uist in 1969 and lives in Glasgow with her partner and three sons – and if her wonderful voice seems familiar, she appeared on the soundtrack to the Ridley Scott film Robin Hood in 2010. For this album, she's surrounded herself with a number of "name" musicians, including John McCusker, Michael McGoldrick, clarsach player Louise Kelly, Donald Shaw of Capercaillie, Iain McDonald, Cathy Ann MacPhee on vocals and American banjoist Bela Fleck.
From the opening track, Teanga Binn Mo Mhàthair (Sweet Mother Tongue), Kathleen waves her magic wand and completely transforms Scottish Gaelic tradition with quiet, beautiful authority. She paints a peaceful picture of sparkling islands and mist-covered mountains that is her home turf; this is a four-star album of note.
Joy Dunlop also lives in Glasgow, but she was born and raised in the village of Connel, north of Oban. Her voice is pure and haunting, and the beautiful arrangements result in a thrilling album that explores and exhibits the rich Gaelic song tradition. Joy's talents range from singing to television presenting, step-dancing to award-winning Gaelic journalism; she was immersed in Gaelic culture from an early age, which led her to graduate with an honours immersion degree in Gaelic Language and Culture from Sabhal Mor Ostaig and wholeheartedly embrace the Gaelic experience.
A multi-prizewinning Gaelic singer and popular international performer, she combines her full-time Gaelic development work for An Comunn Gaidhealach with regular stints on Gaelic television and radio. She also writes a monthly column for the Gaelic newspaper An Gaidheal Ur. She is in great demand as a teacher, speaker and translator, and can normally be found at most ceilidhs dancing up a storm and keeping the crowd on their toes. This CD is a brilliant, electrifying experience and one to be really treasured.
Talitha MacKenzie was born in Long Island, New York, and learned Scottish Gaelic with only her textbook to help her. She's now a world music recording artist, teacher and ethnomusicologist. Although most associated with Celtic and Gaelic music, she also performs arrangements of traditional songs from elsewhere in Europe, Africa and America. She's now based in Edinburgh, and earned her big break when she was invited to sing some puirt à beul (mouth music) tunes for the Queen's Diamond Jubilee. She released her third album, Spiorad (Spirit) 16 years ago, but her profile was raised so much by the Jubilee celebrations that a decision was made to re-release it. Talitha sings in Bulgarian (Hopa!), Serbian (Ajde Jano) and French spiced with Breton culture (Changerais-Tu?); and all the time, wild Highland pipes blend crashing drums to bring this CD bang up to date – a remarkable recording.

THE ANTI-CAP ROADSHOW
Celebrating Subversion
Fuse Records CFCD 099
Leon Rosselson – I take my hat off to you in deep respect for this magnificent, intelligent and deeply funny double-CD which was born out of a need to resist and fight David Cameron, George Osborne and all the bullying Tory philosophy. There's a feature already on this page, about the folk artists and singer-songwriters who stood up and said: "Enough!" to the policies of capitalist greed, which really is doing nothing except clobbering the waged, the unwaged, the poor, the vulnerable and the disabled. Our own Frankie Armstrong, Peggy Seeger, Roy Bailey, Sandra Kerr, the Palestinian activist and respected singer Reem Kelani, Grace Petrie, Janet Russell, Jim Woodland and Ian Saville, the only socialist magician, have been invited to Roots Unearthed at the Level Three Lounge at Cardiff's St David's Hall on Tuesday January 15 - and I, for one, can't wait to see and hear them.
The roadshow powers into the first track, Be Reasonable, which has the belting, anthemic chorus: "Be reasonable – and demand the impossible now!" Grace Petrie sings of a middle-class worker brought to poverty levels by right-wing thinking (Maggie Thatcher's Dream) and Leon playfully sticks the knife in with his song (Benefits). Reem and Leon bring the show beautifully down to earth with Song Of The Olive Tree, a lament about Arab land rights being dashed to pieces by the brutality of invading Israeli soldiers. A Jew and a Palestinian harmonising together to make a protest – what a poignant, stunning gesture.
Looters is a valid comment on the August riots, with all the Tory venom meting out ultra-harsh sentences - four years for stealing a bottle of mineral water – while all the time the corporate banks and businesses are looting the nation by stealth, and getting away with it. I Didn't Raise My Son To Be A Soldier is a mother's First World War protest song, when to sing it was a treasonable offence. Guns And Bombs is Janet Russell's demolition job on the arms trade philosophy; it doesn't matter who they are, just sell 'em weapons!
Favourites are Rosa's Lovely Daughters, Farewell To Welfare, My Personal Revenge, I'm Going Where The Suits…, the exquisite Babour Zammar and the finisher, To My Countrymen. My opinion is that folk music has grown too slick and smooth as of now, and we all need the rough edges, the blunt and straight-to-the-point statements and the up-against-the-wall prose to really light the blue touchpaper (figuratively speaking.) This double-CD has got a lot of powerful balls, and will prove an absolute bargain and a fine souvenir of a fabulous concert night out. I fervently hope it will tip the Tory enemy over the highest cliff, but, in the words of Jim Woodland: "I don't believe in miracles…" Just see The Anti-Capitalist Roadshow when it comes to St David's Hall on January 15, 2013 – it'll be really worth it!

IAIN MACDONALD
Colour Of Dreams
Tin Tambourine Music TTM001
Iain, who comes from The Isle Of Lewis but has lived in Aberdeenshire for the past 30-odd years, retired from the road in 1990 - a long career which had seen him record two albums, both produced by Dick Gaughan, and extensive tours with The Waterboys, Capercaillie, John Martyn, Runrig and many other names. However, in 2010 the pull of the music saw him do his first concert in a decade, and he was preparing a series of gigs which would have raised his profile again. Then, disaster struck; Iain suffered a double brain haemorrhage. A five-month recovery period followed, and Iain came through his experience thankfully unscathed. Since then, he has been writing and recording his new album.
This is a really satisfying CD; Iain could have given up the ghost right then, due to his very serious illness, but he triumphs again with his appealing voice and his direct, flowing writing. The welcome news is that he's gigging again and delighting audiences from Aberdeen to Ullapool. Highlights are the title track, Hope That He Sees Me, Band Of Gypsies, Fragments Of My Past (where Iain describes his idyllic Lewis youth, memories made hazy on a swirling cloud of dope – yep; been there, bought the T-shirt), John O'Groats, and The Missing Years (a platonic musical friend who left a huge gap when she died.)
Iain brings together some fine musicians for this album, and renews his partnership with Highland fiddle player Louise Mackenzie.

JAMES FINDLAY
Another Day Another Story
Fellside FECD252
A BBC Radio 2 Young Folk Awards winner, James is a traditional singer, guitarist and fiddler whose rich array of English folk songs and ballads, his knowledge and his respect for them provide a fine backdrop for this, the second of his Fellside albums. His last CD, Sport and Play, won him a place in Mojo's top ten albums; James boasts Somerset and Dorset roots, and the collection of and his quiet, assured guitar provides a stark, minimal accompaniment – which is a welcome breath of fresh air in these days of full-blown over-the-top production. James prefers to let the songs speak for themselves.
This is a warm, inviting album in which Fellside owner and producer Paul Adams successfully captures James' atmosphere and relaxing essence. There's a strong West Country link in his repertoire; Crystal Spring came from the Somerset village of East Harptree, Henry Martin had Hambridge and Minehead connections (and Llangennith links, too, according to the Gower Nightingale Phil Tanner and his magnificient version.) The Rosebuds In June is from Dorset singer William Millar, collected by Henry Hammond, and Cecil Sharp wrote the following about Captain Lewes: "Singing is always a pleasure to him, but he fairly bubbles over with delight and merriment when he sings The Watchet Sailor." Sharp also collected Geordie from Charles Neville (East Coker) and Death And The Lady (Mrs R. Sage, Chew Stoke.)
James also pays tribute to the writing skills of John Conolly (The Trawling Trade) and Colin Wilkie's Down In Your Mine, where he first heard Nic Jones sing it. Alex Cummings plays accordion and Beth Orrell harmonises on vocals, but most the time, James holds the fort single-handedly - more power to his elbow.

SHARON SHANNON AND THE RTÉ ORCHESTRA
Flying Circus
IRL CACD 2415
JOHN RUTTER & CATRIN FINCH
Blessing
Deutsche Grammophon 00289 479 0497
SETH LAKEMAN
Live With The BBC Concert Orchestra EP
Honour Oak Records HNRCD02
(WBG 104)
Two albums and one EP with a marvellous melange of Welsh, Irish and English roots and three different classical orchestras, with the music magnificently scored to enhance the sheer brilliance of the musicians' work. First up is the wonderful Galway Girl and spectacular button accordionist herself, leading the RTÉ Orchestra on a delightful, mad whirl of 12 beautiful, mesmerising tunes (composed by Sharon and other writers, including Jim Murray, who Sharon says is a gifted guitarist, long-time friend and musical collaborator). This is a really stonking CD, with Sharon's light-as-a-feather accordion virtuosity playfully beckoning to the orchestra and guiding them on merry self-composed dances and shimmering airs.
The seeds of Flying Circus were implanted way back in 2006 when Lloyd Byrne, another long-time friend and collaborator, organised an orchestral performance of two of Sharon's tunes for a concert called Ireland's Finest; then orchestral manager Olga Barry suggested the idea of a full show with the RTÉ Orchestra. The rest, as they say, is history; Sharon worked alongside the orchestra, led by principal conductor David Brophy, and a host of talented musicians, including world-renowned sax player Ritchie Buckley and orchestral arrangers Joe Csibi and David Hayes. Standout tracks are Sharon's sassy Lady Luck, Top Dog Gaffo, Flying Circus, Dreamcatcher, Cape Clear, Indigo Sky and Off The Hook.
Catrin Finch is a breathtaking harpist who smashes the boundaries of traditional folk, classical, world and jazz genres all together. Recent triumphs have included three busy tours with Columbian harp musicians Cimarron and a Welsh/English tour with Malian kora harp master Toumani Diabaté, not to speak of collaborations with Bryn Terfel, James Galway and Karl Jenkins, and being appointed harpist to the Prince of Wales. In 2005, she and her husband Hywel Wigley purchased the old Horeb chapel in Pentyrch, just north of Cardiff, and converted it into the Acapela Studio and listening space. Blessing is the result of a meeting of minds between Catrin and London-born composer, conductor and arranger John Rutter, who both had a love of the harp; out of that came this CD, with John, Catrin and the young musicians of Sinfonia Cymru interpreting a sextet of his works (A Gaelic Blessing: Meditation, The Lord Bless You And Keep You: Meditation and Lullaby For Ana Gwen; and three Welsh folk songs, Bugeilio'r Gwenith Gwyn, Beth Yw'r Haf I Mi? and Migldi Magldi.
Before the recording was being discussed, Catrin had started work on a small Celtic Concerto for harp and strings. She says: "It was the first time I had put pen to paper and written down some music properly. I was naturally very excited when it was decided to include this work as well." JigAJig, Hiraeth and Solstice can be heard in their full glory. Catrin's scintillating harp concludes three of John's writings: Suite Lyrique, Lullaby For Pegi and A Clare Benediction, with the sweet, full voice of Elin Manahan Thomas imparting a final blessing.
In March this year, Seth Lakeman played his angry, flaming fiddle and sang with the BBC Concert Orchestra at Plymouth Pavilions in Devon; this rare event brings a new dimension and sound to five of Seth's classic tracks, including favourites from his first Mercury Music-nominated album, Kitty Jay, right up to his latest release, Tales From The Barrel House. It features Blacksmith's Prayer from his current album, Kitty Jay (the title track from his 2005 Mercury nominated album), Lady Of The Sea and King & Country (from his gold-selling album Freedom Fields) and Changes (from Hearts & Minds.) The EP captures the tension and excitement of the moment, but the orchestra and Seth's tortured rock voice do tend to mask the narrative somewhat – however, it matters not one jot. This is a really champion CD, and Seth deserves praise for bringing it all together for one never-to-be-forgotten moment.

SARAH LOUISE OWEN
Dream Catcher
Folkal 03
Sarah, who was born and raised in the Welsh-speaking town of Caernarfon, has gained a reputation as a solo singer-songwriter and band performer in both her native tongue as well as in English, with four albums and an EP under her belt – the debut one, Tir Na Nog, was with go-ahead Welsh label Sain. From an early age, she loved writing stories and making music on her old upright piano that her dad saved from a skip. She was a poet before she became a songwriter, and she later graduated with a Bachelors Degree in Creative Studies and a Masters in Screenwriting, where she was shortlisted for a David Lean award. She has written, directed and worked on many short indie films and was more interested in being a film director or a journalist. However, but Sarah was keen to develop her English material and recorded this album, which features These Walls, co-written with The Christians' songwriter and solo artist Henry Priestman. This really is a lovely song, which is bound to be sung in the folk clubs as well as in the rock world, which says a hell of a lot about it.
Dream Catcher skips around Sarah's acoustic songwriting and full-on rock, but the essence is of a Welsh artist laying bare her expressive thoughts and feelings. Whether it's Sarah on the vast stage at Venue Cymru or more intimately at Clwb y Bont, she keeps on just being herself – and that'll do for me.

HANS THEESSINK & TERRY EVANS
Delta Time
Blue Groove BG 2220
Take one Dutch singer and blues guitarist, add some chunky, strutting electric playing from an old Californian black blues shouter, stir in a good healthy dose of devine guitar from the inestimable Ry Cooder, and you've got a spicy, sizzling album. Hans and his wife-cum-manager, Milica, live in Vienna nowadays; February seemed like a good idea to fly out to Los Angeles to escape the European winter and record a CD. Terry met them at the airport, and for the next few weeks, Inglewood became their studio home. Everyone was delighted with the tape; As Hans writes in the sleeve notes: "Back in Vienna, Terry called and told us how much he loves the new album: 'I listen to it every day, all day!' "
The name is taken from the title and opening track, and the album is a valued CD to possess. Cooder lends heavenly guitar on Blues Stay Away From Me, How Come People Act Like That and Shelter From The Storm. The lovely Watersons picked up on the 1930s belter of a hymn Heaven's Airplane, and Hans and Terry (to coin a South Wales saying) give it dap. The album climaxes with the ten-minute-long classic Mississippi.
Hans and Terry even revisit the international hit The Birds And The Bees, simply because Terry sang on the original recording some 50 years ago and earned his first real money as a member of The Turnarounds. Verdict? A feelgood, fabulous, four-star album and a joy to play.

COWBOIS RHOS BOTWNNOG
Draw Dros Y Mynydd
Sprigyn Ymborth SY 014
Three brothers, Iwan, Dafydd and Aled Hughes, formed the Llŷn band in 2006 and named it after the place they came from, about halfway between Botwnnog and Llaniestyn. The trio has been strengthened by guitarist Llyr "Tonto" Pari, Branwen "Sbrings" Williams on organ and Euron "Jos" Jones on pedal steel guitar. The PR description defines their boundary-breaking music as country, folk and rock, but it's so much more than that; Draw Dros Y Mynydd is a melting-pot of all different genres, Cân Y Capten Llongau and Mastiau Hen Llongau just waiting to be learned by Welsh-speaking floor singers at the local folk club, while the traditional song, Deio Bach, is achingly beautiful.
There are hints of things to come in the first half, but suddenly all hell lets loose as the band tear into the punk-rocking title track, then go into delicious orbit with gorgeous guitars-and-organ electronica; all the while, the voices sing out in angelic harmony. Cowbois Rhos Botwnnog dance tantalisingly between folk and rock, with the pedal steel just tipping them towards country. It's a sound that's thoroughly unique and original, and the CD cover painting of hares gambolling and birds swooping is indicative of the remote part of the country where the band had its inspiration. Lovely, just lovely

MEGSON
When I Was A Lad
EDJ Records EDJ017
Megson is that wonderful husband-and-wife duo, Stu and Debbie Hanna. I've been following their progress and their CDs for quite a long time, and they never fail to impress me. It was their audacious idea to record a compendium of children's songs and nursery rhymes, and they have brilliantly risen above all the twee BBC listen-with-mother 1950s-style attitude so endemic 50 years ago. As a young boy, I watched Children's Hour and positively loathed it – but there were seeds of hope springing up everywhere. For instance, Megson sing My Father's Farm, collected from Mr Thornton of Lothersdale, Yorkshire, by Alison McMorland and presented in The Funny Family, her fantastic library of children's songs, rhymes and games, all televised on childrens' TV. And it's not patronising, either; Stu and Debbie are performing for adults and for young adults, too, with a love and a passion engendered when their parents emplanted it in their young minds.
This CD is a journey of wonder, magically enhanced by the gorgeously slinky instruments and arrangements, and bringing back vivid flashbacks of childhood memories. Bee-o is a Yorkshire lullaby, where "go to bee-o's" means "go to sleep". All The Shops Have Fallen Down started off as an educational song, listing the shops in the high street and what could be brought there – but the corporate banks and the greedy speculator-led recession struck… Oats And Beans And Barley-o is a play song collected in Shropshire and printed in a lovely 1884 book, while The Riddle Song started life in around 1430 under the title of I Have A Yong Suster. Dance To Your Daddy, on the other hand, was written by a W. Watson and printed in the Newcastle Songster of 1840.
If you haven't listened to this CD and formed the curmudgeonly opinion that you don't want to, here's some good advice: just play the album! Stu and Debbie have fashioned this into an exhilarating and thoroughly educational collection which will please and delight adults and youngsters alike.

SHOW OF HANDS
Wake The Union
Hands On Music HMCD36
Someone unkindly said of Steve Knightley and Phil Beer, with long-time collaborator and bassist Miranda Sykes, is that they're selling music to the fans who can't understand what folk is. That may seem a tad harsh, when you consider that Show Of Hands topped the absolute target by filling the Albert Hall, a feat which many mainstream bands can only dream about. Wake The Union – the first words in a Knightley composition called Company Town - is bound to be a sell-out success, and a queue of guest musicians (including Seth Lakeman, Martin Simpson, Andy Cutting, BJ Cole, Paul Sartin, Cormac Byrne and many others) are lining up to testify the album's quality.
The band certainly give fans a powerful fright, opening with the vicious and hard-hitting Lakeman/ Knightley composition Haunt You, where Steve spits out the nightmare lyric with incredible venom. Scary… Company Town has the sound of Paul Sartin's cor anglais and Paul Downes' tenor banjo, and the US-composed Katrina has the story of the gigantic hurricane that drowned and devastated New Orleans. Richard Shindell's Reunion Hill laments memories of a defeated rebel army.
It's common knowledge that Show Of Hands have opted for the rock-star approach to music, liberally laced with pop Americana, interweaved with traces of folk. Thousands of fans have voiced their approval, but amid all the lush production, it's difficult to hear Phil's awesome instrumentation while Steve's lyrics (in the manner of certain bands on the Jools Holland's Later shows) may sound all right when faced with the full-on sound, but don't actually lead anywhere. I prefer more inspired, fiery, eloquent words to really boil my kettle. Still, it's still one of my top ten CDs with faced with a long drive in the car, and I can't fault that!

DEBRA COWAN
Among Friends
Muzzzy House Music MHM 812
"You guys are better than the classical music audiences in Chicago!" says a delighted Debra to an enthusiastic Bacca Pipes Folk Club audience in Keighley, who have just been roaring the chorus to the marvellous, happy song Good Fish Chowder. It was no coincidence that Debra chose Bacca Pipes for her recording; for nearly ten years, she's considered West Yorkshire to be her home from home. As she writes in her sleeve notes: "They didn't disappoint that November evening when this performance was recorded." Another point is that old, familiar songs are like old friends, as Debra was discussing with ex-submariner, performer and songwriter Tom Lewis and his wife, Lyn. Says Deb: "People as friends, songs as friends; I am rich in both."
As a live album, this one scores four stars. Debra really connects with all around her; a capella or accompanied on guitar, she uses her natural magnetism and fabulous, warm alto voice to drive home both traditional and written material, and her fans are obviously enjoying this delightful part of their education. Born in the American Mid West, Debra studied at college in Northern California, singing in bars, before becoming a maths teacher. She now lives in Westborough, Massachussetts, nearly an hour due west of Boston, and this full-time artist regularly tours all over the American continent and Britain as well.
Debra lights the blue touchpaper in fine style with her opening a capella song, Darlin' Corey, an intense American folksong that dwells on the dangers of moonshine whiskey. She stays in traditional style for the shape note carol Star In The East, also called Brightest And Best, before interpreting A Cold Day In November, John O'Connor's ballad of a friendship forged by a homeless bum intermingled with Chicago police brutality – and she really puts the boot in to corporate non-union policy with The Great Fast Food Strike, Deborah Van Kleef's true account of how a handful of workers, young and old, outwitted the mighty McDonald's burger chain in their protest against managerial abuse and bullying. The icing on the cake is Danny Carnahan's wonderful cameo of love broken in two by the Californian gold rush, The Rose You Wore For Me.
Debra displays the cream of folk songwriting, topped up with a double bill of songs dwelling on the dangers faced by men who go to work on the sea – Rudyard Kipling's My Boy Jack, set to music by the late, great Peter Bellamy, and John Conolly's Widowmaker. John gets another bite of the apple when she closes with a final rousing chorus song which he co-wrote with Bill Meek, One More Before We Go.
Debra was once asked what kind of songs she writes. Her reply? "Bad ones - besides, there are so many good songs out there written by others, and they should be sung." In Among Friends, she firmly hits the nail on the head by cherrypicking a crop of fine, quality masterpieces – a scintillating, feel-good album.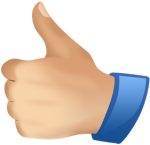 THUMBS UP…
Singer-songwriter and Burnsong 2012 finalist Arthur Wilson is an enigma. Gigging around the workingmens' clubs of Central Scotland, where wives had usually drunk too much vodka and broke out with country 'n' western fodder, he's got used for frequent requests for his own material. Those Precious Things (Birnam MAC0095) is a compendium of 11 intricately-crafted songs, and his startling high-tenor voice is a dead ringer for Roy Orbison's.
Nicole Maguire, a 24-year-old singer-songwriter from County Cork, was championed by Damien Dempsey and Nancy Griffith, who both took her under their wing with prestigious frontline support spots. Recently, Nicole joined Nancy on a sold-out Irish tour, and this led to her travelling to Nashville to begin working on her debut CD, What You Really Mean on the IRL label, an album of promising stuff; just wait until she gets into her stride.