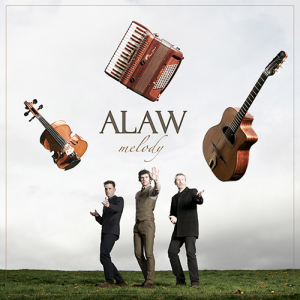 ALAW
Melody
Taith Records
*****
Alaw means Melody in the Welsh language, Cymraeg; and this exquisite trio have expertly squeezed all manner of exciting slip-jigs, reels, breathtaking airs and a solitary delightful traditional song in their mouth-watering and very promising debut album, which demonstrates to brilliant perfection the rich Welsh culture and long, tantalising history.
Stellar fiddle player Oliver Wilson-Dickson and his wonderful jazz guitarist stepfather Dylan Fowler (who owns Stiwdio Felin Fach and produces the Taith Records catalogue) were the orginal two Alaw members, and they conceived their first EP. They were joined by accordion tunemeister Jamie Smith, who has worked with Oliver in Jamie Smith's Mabon, and this album represents just a sparkling drop in the Welsh traditional ocean. As Oliver says: "We wanted to make this CD a celebration of melody; in particular, a celebration of some of the beautiful melodies of Welsh traditional music."
Oliver and Jamie cut their teeth on Welsh sessions, dance tunes, the folk songs of the Meredydd Evans collection and the books of Nicolas Bennett and Maria Jane Williams. But what makes Alaw unique is the awesome power of their acoustic instruments, played with consummate ease. Even the well-known chestnuts, like 'Jig Arglwydd Caernarfon' and 'Hud Y Frwynen' (The Charm Of The Rushlight) engender brilliant new interpretations, and 'Tŷ Coch Caerdydd' is completely transformed by the skipping, dancing fiddle and accordion, firmly anchored by inspiring and imaginative guitar chords – a complete world away from some of the more pedestrian, unenlightened dance accompanists that singularly fail to boil my kettle at all. The three-two hornpipe 'Y Gŵr A'i Farch' brings the track to a Nantucket sleighride of a joyous end.
That solitary folk song, 'Y Ddau Farch', is a delight of vocal harmony, practiced storytelling and an addictive earworm in the chorus. Verdict: Exhilarating originality from must-see masterful musos!
Mick Tems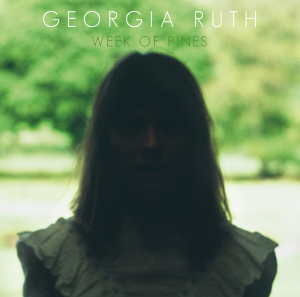 GEORGIA RUTH
Week Of Pines
Gwymon
****
Georgia's star is definitely in the ascendant here; the harp-playing singer-songwriter has been picked as one the Welsh artists in the first WOMEX showcase in Cardiff Bay's Wales Millennium Centre, entitled Land Of Song. This debut album has been launched to many favourable reviews; the songs, harp and keyboard playing are credited to Georgia Ruth Williams, but she has opted for the age-old and proud Welsh tradition of not using surnames (which was a habit borrowed from the English). Georgia Ruth has a head-swivelling cool, crystal-clear voice, and her tripping, flowing harp style is more influenced by the finger-picking of guitarists like Meic Stevens and Bert Jansch than by the classical teaching she was taught as a child.
She was brought up bilingually in Aberystwyth, yet Georgia's own music is more than a mix of those early influences, something inspiring and exciting. The main title track is bound to be a hit in a perfect world, and the album's principal theme is coming home to Wales, a time for reconciliation and reflection, mending links with home. Georgia graduated from Cambridge University in 2009 and moved to London; she worked in Leicester Square underground station, continuing to write. After a year living in Brighton, she returned to Wales, recorded the In Luna EP on the Gwymon label to critical acclaim and is now based in Cardiff.
Georgia writes intelligently and incisively, wheeling between majestic folk and gorgeous pop. David Wrench recorded the album in six days at the Bryn Derwen studios in Snowdonia, and Cowbois Rhos Botwnnog played in her tight little band; there's also a fine bonus from Lleuwen Steffan. A beautiful, desolate 'Mapping' leads the way for the Welsh-language 'Hallt'; she radiates talent and forges an enticing, intriguing album.
Mick Tems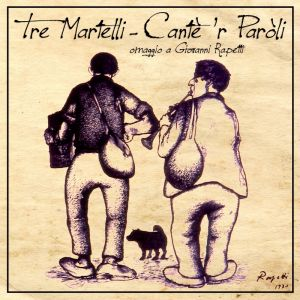 TRE MARTELLI
Cantè'r Paroli
Felmay
****
Italian bands may come and go, but it seems that Alessandrian musicians Tre Martelli will go on forever – and each album brings new joy and wonder, exciting new avenues to explore the rich Piedmontese tradition.
In the late eighties, melodeon player and leader Enzo G. Conti and the rest of band were in a writers' meeting in the city of Alessandria. They listened to poet Giovanni Rapetti reciting his verses, and were transfixed. A long friendship was forged, which culminated in Tre Martelli recording this album for Rapetti's 90th birthday.
The poet, artist and sculptor was born in the Alessandrian suburb of Villa del Foro in 1922. The war interrupted his studies at the Accademia Albertina in Turin; he was taken prisoner by the Germans, but he escaped and joined the Resistance. Rapetti writes and speaks in the ancient Villa del Foro dialect, with streaks of Monferrato, quite different from the Alessandrian dialect, four miles away; for instance, aqua (water) becomes èua, chizi (sewing) is cuizi, and pòura (fear) is pau. Cante'r Paroli's main image is Rapetti's 1970 sketching of two traditional musicians, playing a piffero (similar to the Breton bombarde) and a fisarmoniche.
Tre Martelli have triumphed absolutely in recording 19 of Rapetti's poems; they have captured the sound, the smell and the essence of Piedmontese life and culture, just as Rapetti would have wanted. Apart from long-time stalwarts Enzo, guitarist Renzo Coroni and fiddler/multi-instrumentalist and arranger Andrea Sibilio, musicians Paolo Dall'Ara (bagpipe, flutes and piffero) and Matteo Dorigo (hurdy-gurdy) provide clean, sharp accompaniment. Much-loved traditional singer Vincenzo "Chacho" Marchelli duets with himself on 'I Rèmagg', with his brother Paolino on 'Er Spen-ni Du Signur' and voices the lion's share of Rapetti's work. Men and women singers (including Elisabetta Gagliardi) grace the remainder of the album; a play-again favourite!
Mick Tems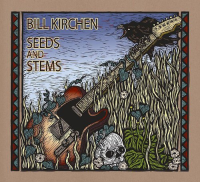 BILL KIRCHEN
Seeds and Stems
Proper PRPCD112
***
For a comprehensive round-up of classic country tracks you couldn't do much better than Bill Kirchen's new album Seeds and Stems which sets the seal on a 45-year career that started with the seminal country rock band Commander Cody and His Lost Planet Airmen and has produced nine albums of his own. This latest offering showcases the best of his live set and features Bill on guitars, lead and harmony vocals with fantastic support from his long-standing trio Jack O'Dell (drums), Maurice Cridlin (bass), and, on piano, his writing and singing partner Austin de Lone.
'Too Much Fun' is a straight-down-the-middle classic track which perhaps sums up the ethos of many a musician, while 'Tell Me The Reason' has a more soulful feel with some lovely guitar breaks. The semi-eponymous 'Down To Seeds And Stems Again' pulls on the heartstrings in that tried and tested country way, then 'Rockabilly Funeral' takes a light-hearted look at the American way of death. 'Womb To The Tomb' features some tight harmonies, and 'Swing Fever' just grooves along.
Undoubtedly a crowd-pleaser in the live show, 'Truck Stop At The End Of The World' motors its way through some of America's most cherished images of dogged determination winning out against all the odds, while the soulful 'Mama Hated Diesels' shows Bill can deliver an emotional ballad with ease, providing a very different take on the life of truckers and their families. The stand-out track, however, has to be 'Hot Rod Lincoln', a blistering virtuoso tour of the history of guitar and piano, name-checking every notable in the music business, which propelled Commander Cody into the top ten in the 1972 Billboard singles chart.
Ultimately, what shines through is Bill's love of his genre. As he says, 'I could have called this record Why I Love My Job', and that's the overall impression you get when listening to the album – the work of an accomplished, seasoned performer doing what he does best – playing country music.
Peter Davies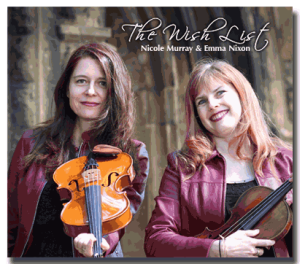 THE WISH LIST
The Wish List
Own label
****
My own personal wish list would be to fly these two boundary-breaking "fiddlesingers" from Brisbane, Australia and see them live in my own South Wales folk club. Nicole Murray (from innovative couple-duo Cloudstreet) and Emma Nixon (three-times winner of the Golden Fiddle awards in both teaching and playing categories and a Masters' degree graduate in Folk and Traditional Music at north-east England's Newcastle University) stamp their own unique quality with simply beautiful fiddle-viola arrangements and stunning harmonies, a bewildering melting-pot of traditional song, Child ballads, Robert Burns poems, mind-expanding rock anthems and ageless songwriting by Leonard Cohen.
This recording varies between an EP and a full-blown CD; only seven songs, but except for seventh (the beautiful 'Cradle Song') the tracks last for over four minutes. Nicole and Emma lay their cards on the table by plunging into the traditional 'Katy Cruel', the classical empathy between the fiddles, peppered with stark vocals, serving as a tasty appetiser. They demonstrate just how versatile fiddles and voices can be with the breathtaking Gaelic song 'Chi Mi Morbheanna' (Jim McLean writing the English verses for 'Smile In Your Sleep') and expertly weaving something wonderful out of Australian rock band Nick Cave and the Bad Seeds' 'The Ship Song'.
But The Wish List absolutely score with Cohen's 'No Way To Say Goodbye', melting into Swansea University lecturer and Welsh Folk Dance Society member Pat Shaw's inspiring tune 'Margaret's Waltz', which was dedicated to Princess Margaret. Nicole and Emma are ingenious in the way they mix two very different and contrasting works; it's a measure of their own dedication and love for the fiddle that they have pulled it off so perfectly.
Mick Tems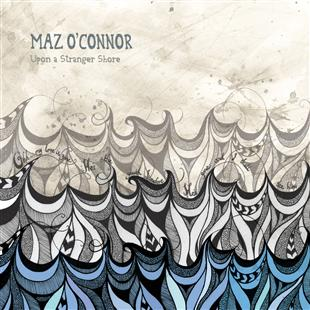 MAZ O'CONNOR
Upon A Stranger Shore
Demon Barber Sounds DBS005
***
Has ever a year since that explosion of youthful voices from South Yorkshire in the mid-90s passed without delivering yet another amazing female voice to the British folk scene? Well, 2012's delivered voice must have been that of this young maid from Merseyside, born of a folk-wise family and encouraged in composition and performance by the celebrated Folkworks summer schools in the north-east of England.
Besides melting hearts with her light, honeyed vocal style, Maz has made her own hallmark from dissecting and reconstructing once familiar material into hardly recognisable guises that defy one to claim that hers isn't the original and authentic version. Take Woody Guthrie's 'Hard, Ain't It Hard', here presented as a calming, gentle ballad (eased along by Sam Sweeney's cello as well as mellow guitar and fiddle backing). 'South Australia' used to be a shanty, but serves as an opening statement that this girl won't be tied down, as it develops into a vocal concerto. And it's a bold individual who ventures to tackle 'Leaving of Liverpool' (emphasising her Merseyside roots) or 'Stormalong', but Maz, with her ever-inventive cohorts, carries it off every time.
And each of the handful of her own extremely mature compositions stands well alongside this traditional material and adds to the kaleidoscopic variety of highlights. I apologise for labouring the time-honoured cliché, but I shall watch her progress with intense interest.
Mike Greenwood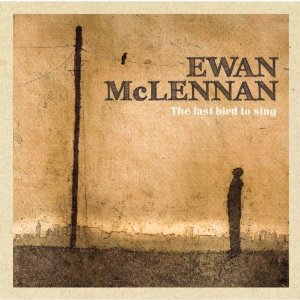 EWAN McLENNAN
The Last Bird to Sing
Fellside FECD250
****
Ewan McLennan has been gaining attention for his incisive songwriting ever since his 2011 BBC Radio2 Horizon Award, and included on this second album is 'Joe Glenton', his story of the imprisoned British soldier who defied authority regarding the validity of fighting in Afghanistan, a song which has justifiably brought him much acclaim. Another McLellan composition, 'Whistling the Esperanza' celebrates the nine-week test of endurance of those brave, stoic Chilean miners, whilst the six-minute title track is a beautiful lament about industrial decline and unemployment, with clearly heartfelt personal references and an echo of Dick Gaughan in his vocal plight.
But McLellan merits acclaim for much more than the political vision of his writing. On stage he's one of the most engaging performers around today, and the album's mix of his own songs and those of others with some fine traditional pieces and a couple of guitar instrumentals makes for a well-rounded listening experience, enhanced by the careful selection of material. Songs of belonging to, and enforced removal from, the Scottish lowlands extend Ewan's theme of dispossession, whilst his interpretation of the vintage American classic 'Banks of Marble' reaffirms his socio-economic stance.
With accompaniment from the likes of Martin Simpson (slide guitar) and John McCusker (fiddle), and with Karine Polwart to add harmony vocal, Ewan's own voice and guitar are woven into some strong yet sympathetic arrangements. His guitar expertise is also allowed to shine on two solo instrumentals - a stirring set of reels and the closing, lyrical, 'Lass of Aughrim/Ae Fond Kiss' medley.
Mike Greenwood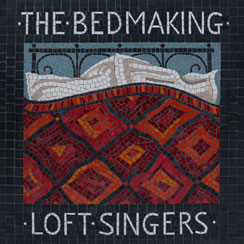 THE ANDOVER MUSEUM LOFT SINGERS
The Bedmaking
WildGoose Studios
http://loftsingers.moonfruit.com/
***
The Andover Museum Loft Singers are a community choir conducted by expert musician, Paul Sartin – singer, oboist, violinist, composer, arranger and teacher and a member of Bellowhead, Belshazzar's Feast and Faustus. Other guest conductors include well-known folk musicians Ed Redbrooke, Sarah Morgan (who sadly passed away in her sleep after suffering from terminal cancer; an obituary will appear in the next edition of FolkWales Online Magazine) and Nonny and Anna Tabbush.
Paul has gathered an album's worth of 15 interesting and rare and not-so-rare songs, together from the length and breadth of England, using his love of folksong and his considerable specialist knowledge. There's 'An Acre Of Land,' part of the Scarborough Fair family of songs, which are descended from the 'Elfin Knight' ballad; 'The Bedmaking', collected from Mrs Marina Russell of Upwey, Dorset, who was one of Paul's ancestors; the well-loved chestnuts 'Byker Hill', 'Come Write Me Down' and 'All In A Row' (this one was collected by Rev. Sabine Baring-Gould from Charles Arscott of South Zeal and Westaway of Belstone, Devon.) 'The Hog's Eye Man' shanty is an interesting variant which was collected from Newcastle singer James Saunders on the same day as 'The American Stranger', also in the Loft Singers' repertoire. The Liverpool song 'Johnny Todd' found fame as the theme of the long-running Z Cars series, and 'The Wild Rover' is a rare version of the well-known folksong, from labourer Henry Lee in Whitchurch, Hampshire.
But being a community choir means, presumably, that anyone can join; and a studio recording can throw the many suspect harmonies into the spotlight, and harmonies unfortunately and inevitably clash. One or two out-of-tune voices, plus a few pedestrian singers, can taint it for all. The Loft Singers could do well to listen and learn from the brilliant Village Quire or Issy Emeny's exciting Freshly Ground.
Mick Tems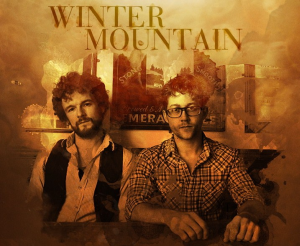 WINTER MOUNTAIN
Find, Follow
Charcoal Records
***
Joseph Francis and Martin Smyth are Winter Mountain and the story of how they met is the stuff of future rock'n'roll legends. Find, Follow is their recording debut, a three-track EP produced by Sam Lakeman and Matt Lawrence. Their style is alt-country and they have been called a latter-day Everly Brothers.
A lot of hard work has gone into the making of this record, on Sam and Cara Dillon's label. The opener, 'Shed A Little Light', has traces of early country blues particularly in the chorus and some nice lead guitar from either Robbie McIntosh or Leo Abrahams. 'Sarah' is more of a ballad but the refrain echoes, perhaps deliberately, the Bob Dylan song with a similar name. Finally, 'Whenever You Lay Your Head Down' is the song that really does sound like the Everly Brothers and a 1950s hit. The word about Winter Mountain is getting around – let's see how far this record takes them.
Dai Jeffries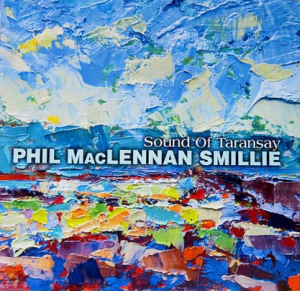 PHIL MACLENNAN SMILLIE
Sound Of Taransay
Hidera Records
****
After years of touring with The Tannahill Weavers, flautist and whistle player Phil MacLennan Smillie has finally got around to his first solo CD; and what an inspiring, moving work it is. The Sound Of Taransay is a mile-wide body of water off the Isle of Harris in the Outer Hebrides, with the island of Taransay in the distance. Phil, who calls it "one of my favourite places to be," composed the air 'Sound Of Taransay' many years ago while he was on a Tannahills tour, and it captures the desolate, remote beauty perfectly. He recorded this album with three flutes (D, Eb and F) and three whistles (A, D and Eb); this is a heady mix of many MacLennan tunes, traditional Scottish airs and pieces written by Scottish musicians - and it has lifted the old heart of this reviewer, at least!
A solid phalanx of stellar musos is on hand, including Ross Ainslie (Treacherous Orchestra, who does some spectacular piping on 'Reel For Ruairidh'), pianist Russell Hunter, Dougie MacLean, Aaron Jones (Old Blind Dogs), Dougie McCance (Red Hot Chilli Pipers), Fred Morrison, Gary Innes (Mánran), Hugh McCallum (Fergie MacDonald Band), Charlie MacKerron (Capercaillie), Patsy Seddon (Poozies) and the Tannahills' extended family of Kenny Forsyth, John Martin and Stewart Morrison.
Phil's family is from Tarbert, Harris; he was brought up listening to many wonderful Gaelic singers, and childhood memories still influence him strongly - such as 'West Coast Airs', a triplet of traditional songs – 'Aignish', 'Oran Na Cair-Ora' and 'The Mermaid's Song', which is from the world if piping. But he dedicates Sound Of Taransay not to his local, favourite spot but to remembering the worldwide places and the experiences that he saw while he was playing for the Tannahills. Verdict: Gaelic wonder, and a must-buy!
Mick Tems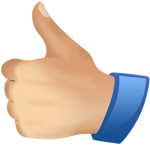 THUMBS UP
Oh, yes! John Spiers and Jon Boden burst on the scene in 2001 with Fellside's debut album, and this amazing fiddle-and-melodeon duo is reproduced again on Paul Adams' CD repressing Through & Through (Fellside FECD161). An absolutely rip-roaring chunk of traditional songs and tunes, including 'The Rochdale Coconut Dance', 'The Quaker' segueing into 'Brighton Camp', 'Rambling Sailor', 'Boston Harbour', 'Banks Of Green Willow' – the set has aged not one jot, and aficionados will be able to listen over and over again. Marvellous! (www.fellside.com)
Coreen Scott is based in East Lothian, near Edinburgh, and sings in the folk trio Laverock. She's also a professional wedding singer, which means that she sings absolutely faultlessly for the 15 tracks of the CD Beyond The Sea with not a jot of controversy or discomfort between them – a bit like wedding muzak, although rather nice. 'La Mer', 'La Vie En Rose', 'Briar And The Rose', 'Les Feuilles Mortes' and Sandy Denny's 'Who Knows Where The Time Goes' are hummable standards. (www.coreenscott.co.uk/)
Chris Flegg spent his formative years as a singer/guitarist on the folk and jazz scenes in London, and his influences were Redd Sullivan, Martin Winsor and Diz Disley. He's based in St Albans, and his ninth album, Gazing At The Stars All Night (FLEGGCD009), is a compendium of flowing guitar and self-made songs, with keyboards, sax and clarinet keeping him company. However, he tends to be a bit clumsy with his lyrics, and 'Now That I'm A Father' is just a tad embarrassing.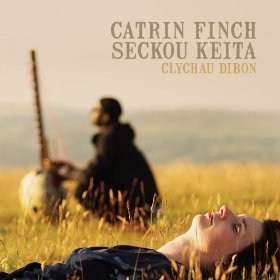 CATRIN FINCH & SECKOU KEITA
Clychau Dibon
Astar Artes/Mwldan
****
WOMEX certainly is a mighty boost to Cardiff and the whole of the Welsh nation; it curated this stunning CD, where world-class virtuosos from Wales and West Africa share on a musical journey saluting that most similar of national instruments, the harp and the kora.
Celebrated harpist Catrin, from Pentyrch, is touring with Seckou, from Casamance in Senegal, both a member of the royal Keita dynasty from Mali (through his father), and a griot, a traditional praise singer (through his mother's family, from Senegal). He has built a formidable reputation as an inspired exponent of the kora; Lucy Duran (Radio BBC3) calls him: "a brilliant live performer with stacks of charisma."
The harp and the kora (made from a dried gourd and fishing line) occupies an important place in the incredibly rich cultures of Senegal and Wales, which share a centuries-old bardic tradition of intricate history, expressed through music, song and verse.
This co-production is another project from the stable of Theatr Mwldan and John Hollis, owner of Astar Artes, who over the years have worked together to bring collaborative productions to UK and international audiences.
Clychau Dibon stands for the West African dibon, a romantic bird which mates for life; however, males and females spend the night in separate trees. At dawn, opposite sexes call to each other – hence "Dibons' bells". 'Genidigaeth Koring-Bato' fires off with a shimmering shower of kora and harp notes, with snatches of 'Beth Yw Haf I Mi'. 'Future Strings' is breathtakingly beautiful, while 'Les Bras De Mer' captures the sound and the salty smell of the Atlantic, and 'Clychau Aberdyfi' is the coda; the album is sprinkled with traditional Welsh songs and tunes. 'Robert Ap Huw Meets Nialing Sonko' neatly sums up the whole project – an eye-opening, wonderful meeting between nations sharing cultural purpose.
Mick Tems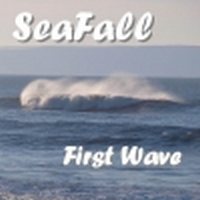 SEAFALL
First Wave
Own label
***
A promising EP debut from SeaFall, the eclectic folky trio based around Cardiff and Llantwit Major; all three play in the folk-rock family of Elaine Morgan's Circle Of Fire and Rumney Folk Club. The personnel are Moira Jayne Morgan, who plays guitar, percussion and keyboards, a singularly powerful yet delicate singer-songwriter who sang with the early 80's punk rock band Moira And The Mice (famously described by the late lamented John Peel as "four square up my boulevard"; mellow-voiced prolific singer-songwriter Davy Cartwright (guitar, bodhran – "I'm not really a folk singer, just an old hippy who writes his songs"), and young fiddle virtuoso Xenia Porteous, who is equally at home with rock and classical music as she is with folk and jazz. Davy and Moira say that Xenia has an original and beautiful approach to harmony singing, and she constantly blows their socks off. The six-month Seafall furlough, while she back-packed with her husband around South America, was well worth it.
The band power though some beautiful material, with Davy writing three out of four tracks; Moira's voice is deliciously commanding in 'Can't Get Out', and alluring fiddle combine with gorgeous harmonies in her own elegantly fine and magnetic song, 'September Weather', which was released as a single. Davy takes the lead on 'The Grey Song', while Moira absolutely shines out on the up-beat latin-influenced 'Skewed' – again, it's a combination of the lovely vocal mix, the stand-out original songs, the soaring fiddle and the blend of the guitars that does it for me.
Mick Tems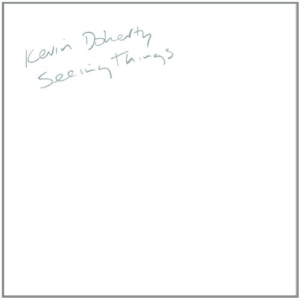 KEVIN DOHERTY
Seeing Things
Proper Records PRPCD109
***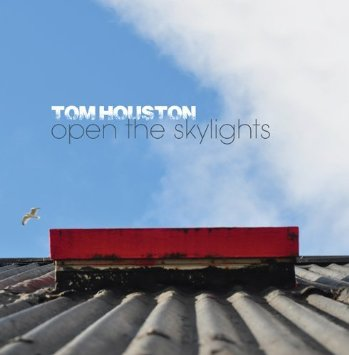 Open The Skylights
Own Label 16SD113
www.tomhoustonmusic.bandcamp.com
***
Two new CDs that are linked by being the work of reflective Celtic singer-songwriters who both share quite a strong Leonard Cohen influence.
Kevin Doherty will be known to many as the singer and guitarist of Irish supergroup Four Men and a Dog; but Seeing Things is very different in character: no traditional songs here; even 'Rambling Irishman' is a completely original take on the old song. Taking its title from Seamus Heaney's 1991 collection of poems, it's a desiderata of "coming to terms with the is world, the daily battle and the constant unfolding." If that sounds rather heavy going, the world-weary timbre of Doherty's voice is tempered with a vein of optimism that runs through the ten songs. This is his second collaboration with arranger Michael Keeney who adds atmospheric, if understated, strings to some songs like 'I'm Going Now', while others stick to a sparser guitar or piano accompaniment, perhaps hinted at by the plain white cover of the digipack, with pencilled in title, track list and credits. It's an album that definitely grows on you with repeated listening, and perhaps one that will finally establish him as an artist in his own right.
This reflective introspective mood is shared by Scotsman Tom Houston's new album Open The Skylights - a belated follow-up to 1989's Filling In The Cracks, precipitated by a Songwriters' Retreat in Wales in 2009, hosted by Chris Difford. It was here that he met Kate St John and Neill McColl, both of whom contribute to the CD: McColl produces, and also adds some particularly tasteful electric guitar, while St John's accordion and cor anglais heighten the melancholy mood. 'Summer Flies' is particularly close in sentiment to Kevin Doherty's album, if a little bleaker:
"When the working day is over and the evening chores are done,
And the stress of daily living sets beneath the sun…"
The melody of 'Miracle Of Love' sounds as if it might come from a Leonard Cohen song, and the lyrics reference not only Cohen himself but also his song 'Sisters Of Mercy'; and Houston's voice shares the same unaffected directness as the great Canadian poet, if not his gravelly gruffness. At times he reminds me slightly of Al Stewart and of Hefner's songwriter Darren Hayman, which is no bad thing. Once again this is an understated "grower" which further improves with repeated listening, and should go some way towards bringing Tom Houston to a wider audience.
Nick Passmore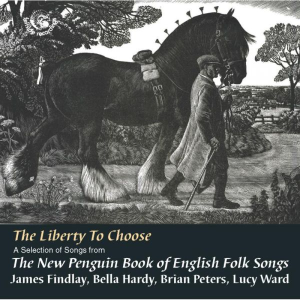 VARIOUS ARTISTS
The Liberty To Choose
A Selection of songs From The New Penguin Book Of English Folksongs
Fellside FE257
****
The original Penguin Book Of English Folksongs came into the shops in 1959, costing three shillings and sixpence (17 and a half pence), and it was a sensation. Nationwide, ex-skifflers like me were hungry for homeland songs to supplant, or at least pad out, their mainly American repertoires. Here was a book full of such songs, selected by experts like A.L. Lloyd and Ralph Vaughan-Williams from the EFDSS, aimed at people just like us. It became our folk-bible. Almost every song in the book became a standard in the folk clubs and they still are (well, perhaps not 'Six Dukes Went A-Fishing ' or 'T'owd Yowe Wi' Only One Horn.') and A.L Lloyd recorded two albums of material from the book and in 1973 a group of revival singers (including myself) recorded another on the Fellside label.
In course of time many folk wished for "another Penguin Book", and in 2012 they got one. The EFDSS brought out a bumper new edition of the book, containing 156 songs, all with copious notes, a lovely piece of work, very well received. Fellside just had to make another CD - and here it is, carrying 16 songs from the new book, sung and played by a cast of the folk scene's young lions, under the direction of the estimable Brian Peters. Lucy Ward makes a lively job of the opener, 'The Baffled Knight', followed by a version of 'The Seeds Of Love' sung with tender feeling by Bella Hardy. Most of the titles here will be familiar, but the versions performed are unusual ones mostly, with interesting tunes, and some splendid song and instrumental work - James Findlay's guitar and fiddle backed 'Jolly Waggoner' is a good example.
Altogether, this album scores a hit as an adjunct to the book, but most of all it stands up in its own right as a mighty good record of good songs, well sung. Bravo Fellside.
Roy Harris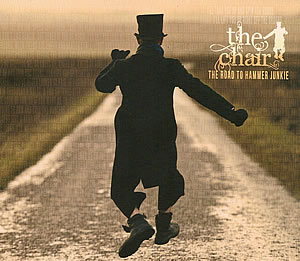 THE CHAIR
The Road to Hammer Junkie
Folky Gibbon FGCD023
***
This seven-piece Orcadian outfit features flying fiddles and rhythmic banjo and sets them against a vamping piano and plenty of crash-bang-wallop, with a separate drum-seat and percussionist (featuring, amongst a cornucopia of timpani yes, a hammer).
Their album just rattles along, defying you to keep your feet planted on the floor. Comparisons with early Bottine Souriante would be very valid, and a set of French-Canadien reels nods in that direction, whilst there's also an Armenian melody and even a Kepa Junkera title here! Whilst there are tune-sets straight from the Orcadian tradition, along with several contemporary sets composed in the same canon and a few carefully chosen songs, the attitude to selection of material is extremely catholic to say the least. A few purists might question these divergences from their roots, but the overall effect justifies the chicanery – and boy, they can play!
This is good-time music of the first order whilst a few quieter moments, such as the beautifully arranged 'Keengalee' by Kris Drever, allow listeners to catch their breath. The band is already developing a loyal following who may well have passed this way from Shooglenifty, perhaps providing another reference point, and these guys are likely to shake up the established order at Cambridge festival this summer.
Mike Greenwood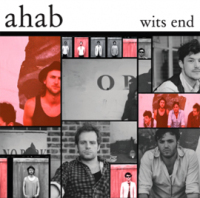 ahab
Wits End
Navigator
***
Not actually a new album but re-mastered versions of the No King and KMVT EPs, plus the download single, 'Lucy', as a bonus track. ahab have brought their alt-country/Americana a long way in four years. Their gig list is full with both major festivals and small town arts centres, and it is very much as a live act that they have made their reputation.
If you're deeply into ahab, you'll have these tracks already, although you might decide to shell out for the re-masters. If you're new to them, it might be a good place to start (although it's not a cheap reissue and Live In London might be a better introduction.) The songs are mostly up-tempo. 'Lightnin' Bug' is particularly good, with the band's soaring harmonies riding high over a bright tune and some clever lyrics.
'Call A Waiter', with its fugueing vocals, and 'Joanna' are both good, as are 'To The Light' and 'Rosebud', but I have to confess that I began to get restless long before the end as each different style of opening morphed into the same jangly strings and full-on drums.
Dai Jeffries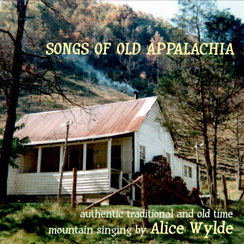 ALICE WYLD
Songs of Old Appalachia
Wild Goose WGS394CD
****
One of a family of eight singing children (but seemingly the only one to make it through to public performances), Alice Wyld spent 43 years living "up the same holler" in deepest West Virginia before upping-sticks to England and, thank heaven, crossing tracks at some point with Doug Bailey, who co-produced with Alice herself this outstanding portfolio of the songs to which she's become attached over her years spent in those Appalachian mountains.
Her voice is accurate and strong, perfectly natural and unforced, yet tinged with a subtle vulnerability that suits the often melancholic themes of these old-time traditional songs. But this is singing as lyrical as it comes, and whilst many tracks are self-accompanied on banjo, Alice's voice stands proud and confident when carrying a ballad a capella.
Alice's banjo is joined by dulcimer (her mother's instrument, played by Dan Stewart) on 'Babes in the Wood' – one song that will be instantly familiar to UK listeners, whilst the pitifully brief 'Phoebe Ice' just lilts along as Dan adds a melodic fiddle line. 'Unclouded Day' is a delight of a rural gospel number – Alice's voice particularly light and airy over a simple banjo accompaniment – and closes the album, leaving no option but to play it all over again!
This won't necessarily appeal to anyone reared on nothing but Peatbog Faeries, but it gets my recommendation to anyone who already revels in Appalachian old-time singing and to anyone looking to expand their collection in that direction because, believe me, this is the real article!
Mike Greenwood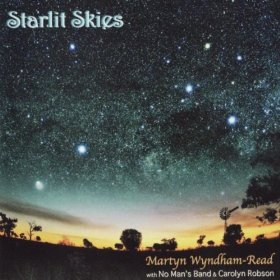 MARTYN WYNDHAM-READ
Starlit Skies
Wynding Road Music
***
Martyn is one of my favourite traditional song interpreters and songwriters; he radiates warmth and authority with his ample fund of Australian tales and folksongs, and he's spellbinding with his lovely voice and gentle, flowing guitar. Needless to say, he's a well-loved artist who deservedly earns repeat bookings at the majority of the UK's discerning folk clubs.
Starlit Skies is Martyn's thirteenth album, with a strong Australian theme running through it; assisted by Carolyn Robson on glorious vocals and Iris Bishop (concertina and accordion), Joy Lewis on hammered dulcimer, Gary Holder on bass and tuba and Jon Wigg on fiddle, he launches into 'Now I'm Easy', the Eric Bogle 'hit' about an old cocky he met in an Australian pub years ago. Martyn paints a vivid picture about the Australian culture and life in quiet, unhurried contemporary poems and folksong; its stories, humour and melody, its scenic grandeur, vast, red plains, scorching heat and its utter loneliness. 'Gum Tree Canoe' is a love song which may have travelled to Australia during the Gold Rush era from its American origins; 'Van Diemens Land' described one of the harshest penal colonies, now Tasmania; and 'The Good Old Concertina' was one of renowned poet Henry Lawson's moments of light relief.
Martyn varies the Australian theme considerably, and he throws in Liz Weston's 'Come Walk With Me' – a song which he hopes will inspire future generations to respect our lovely, fragile planet. 'I Drew My Ship' comes from the North-East of England, 'You And I' is pure MacColl, written to Martyn's tune, and the late lamented Graeme Miles' beautiful 'Bird Among The Reeds'.
Martyn's only written song is 'The Far And Fatal Shore', about the harsh sentences imposed on the men and women 'transports'. Verdict: a consistently satisfying album, chock-full of goodies.
Mick Tems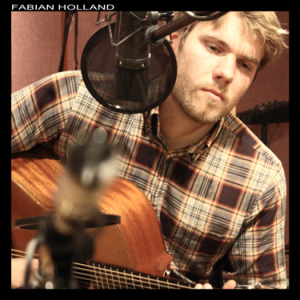 FABIAN HOLLAND
Fabian Holland
Rooksmere Records
***
There's some brilliant, inspiring guitar in songwriter Fabian's promising debut album; the finger-picking guitarist produces a sparking shower of notes from his much-loved Lowden. Respected session musicians Tim Harries (double bass player, member of Fernhill), fiddler Guy Fletcher, melodeon player Simon Care and Will Pound on harmonica accompany Fabian on a glut of well-constructed and self-written material; but the gravel-voiced singer seems well satisfied in striking out alone.
Fabian grew up in an artistic household where performance and expression were part of everyday life. His father, who played harmonica, taught him guitar when he was seven years old, and he later went to the Academy of Contemporary Music in Guildford, studying under the watchful guidance of the guitar virtuoso Eric Roche. After the Academy, he moved to the mountains of the Italian Abruzzo region, where he spent four years developing his musical style, busking, performing and composing. He now lives on his narrow boat on London's canal network.
Fabian wrote all but two of the nine tracks, 'The Banks Of The Dee' and 'Dr Price' - however, he makes a couple of errors about the brilliant surgeon, chartist leader, naturist and druid, whose burning of the body of his son Iesu Grist led to legalised cremation (his life-size statue, in the Bullring in Llantrisant, gazes up to Caerlan fields, where his first act of defiance so enraged the town's population.) The song may not be well known in England, but it's become a folk anthem in Wales; and it's not traditional as well. Meic Stevens, author, editor and former Arts Council officer, wrote it in the 1960s to the simple tune 'Keep That Wheel A-Turning'. Still, it's always a cracking ballad, and full marks to Fabian for singing it.
Mick Tems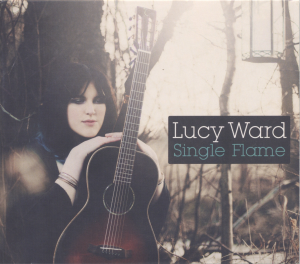 LUCY WARD
Single Flame
Navigator
***
'Britfolk' is one of those labels that set my alarm bells ringing, but Lucy Ward has been landed with it. Her second album, Single Flame, is sometimes pretty far from folk music, but what it actually is is another matter. It is certainly an adventurous record, and I'm usually all for adventurousness; but something here doesn't feel right.
The opening song, 'I Cannot Say I Will Not Speak', references Melanie and Dylan and so roots the album in a particular milieu and there are two traditional songs later on but before that comes 'Velvet Sky'. It reads like a love song but sounds like the apocalypse. 'The Consequence' and 'For The Dead Men' are songs of social comment; the former both bleak and oblique, the latter rather clumsy to my ears. The production is again in the usually safe hands of Stu Hanna, but it sometimes sounds as though he was working on another project. The big songs in the first half of the album are magnificently constructed but almost Wagnerian in their bombast – loud and overpowering doesn't begin to describe them. I found the more measured 'Ink' and 'Shellback', which close the album, more to my taste.
I realise that I don't like this record as much as I'm supposed to, and for that I'm sorry. I don't know who Lucy wants to be; it could be Eliza Carthy or Kate Bush. I wonder if she knows.
Dai Jeffries