VARIOUS
(Sain CS030)
A magnificent tribute to those well-loved and highly-regarded bearers of the Welsh tradition, Meredydd Evans and Phyllis Kinney, this folksong book and CD is finished at last – and what an incredible treasure it is. Ffylantin-tŵ! was a brilliant idea of the former trac director, Siân Thomas (or Sian Toronto). The development body for Welsh traditional folk music and dance had received a grant towards the publication, and Siân knew just how to put the money to good use.
She made an offer to Robin Huw Bowen, in which he would select some songs from Merêd's Hela'r Hen Ganeuon and Phyllis's Welsh Traditional Music, both, as Robin says: "jewels in the crown of research and academic discussion on our traditional music-making." He adds in the foreword: "So I set to, and immediately I was amazed to see such a wide variety of songs, reflections of our own life and culture over the centuries… the moral and the bawdy, the philosophical and the political, the funny and the serious, songs of play and songs of work, the masculine and the feminine, the seasonal and the ritualistic, solos and choruses, and all these as songs, ballads, carols, wassails and even penillion singing, from all over Wales and beyond. Each one was a gem."
Siân Toronto has moved back in Ontario for now, thousands of miles from her beloved Wales, but she can gain some satisfaction from the fantastic blossoming of her dream. Robin has edited the folksong book and 23-song CD astutely, and many "names" from the traditional scene have lined up to pay their respects to Merêd and Phyllis: Arfon Gwilym, Dafydd Idris, Gregg Lynn, Gwenan Gibbard, Huw Roberts, Linda Griffiths, Lynne Denman, Mair Tomos Ifans, Andy McLauchlin, Menna Thomas, Siân James, Sioned Webb and Steven Rees, all striving together to carry the flame of Welsh tradition to all the corners of the world. The 23 songs are a sheer delight, and the illustrious company must have taken such pleasure and fun in recording them. The book, too, is packed with so much information – but this is not a dry, dusty offering. Robin and the whole company, and the present officers of trac as well, deserve to be congratulated in delivering such a joyous work and one which so warmly salutes the vital contribution to traditional music-making crafted by Mr Evans and Miss Kinney. Merêd and Phyllis – this is your life!

THE VILLAGE QUIRE
The Good Old Way
(Genuine Folk VQCD02)
High Days And Holidays
(Genuine Folk VQCD03)
Those Welsh Border songsters based in Glasbury-on-Wye, The Village Quire, have doubly triumphed again with The Good Old Way, quickly followed up with what is arguably their best yet, High Days And Holidays. The Good Old Way, brilliantly scored and put together by quire leader Dave Newell, takes a light-hearted view of life in a late 18th century country parish; the Quire has just 12 voices, and models itself on many 18th century west gallery quires, so called because they would sing from the west gallery of a country church. The quires sang in four parts with three voices to a part, never more than 12 singers, and those voices that rang out in church on Sunday would be the same singing in the pub on Saturday and out on the land the rest of the week.
The Good Old Way has the Quire champing at the bit and raring to go on 13 tracks - Psalm 100 and all the strange-sounding hymn tunes that were familiar to west gallery quires, such as Giberalter, Burton Bradstock, Spanking Roger and Old Sye. I bet the Quire are closet folkies at heart, for they give an absolutely corking rendition of the title track, as well as Jordan, One May Morning Early and the macaronic and quite beautiful Deryn Du. Actor Phil Smith weaves excellent readings into the musical pieces, some rivetingly funny and others just riveting.
High Days And Holidays is another Quire themed concert or show; its full title is High Days And Holidays Along The Welsh Border Marches. The Quire start off with the Watersons-influenced I Like To Rise When The Sun She Rises, and vary the repertoire with some boundary-breaking inspired harmonies which give a real lift to proud folk songs. Phil Smith gleefully reads newspaper extracts from the Brecon And Merthyr Silurian, including a prisoner who escaped when the two constables who were supposed to be guarding him became very drunk. Other delights are the people of the Black Mountains, the tempestuous minister, the lascivious milkman, the Rebecca rioter and the macabre sin eating.
High Days And Holidays is a golden harvest of song and literature. The Sheep Stealer, Adieu Adieu, Keith Marsden's belter of a chorus song Bring Us A Barrel and the quaintly-named Wrestling Jacob are all highlights of a show which I must not miss. See Folkwales Listings and mark it in your diaries; The Village Quire might be coming to a pub near you!

THE ALBION BAND
The Vice Of The People
(POWFCD02)
The Guv'nor, Ashley Hutchings, has retired from The Albion Band, his brilliant creation from all those years ago – but his son, vocalist and guitarist Blair Dunlop, will carry the torch. Somebody contacted the media, miffed because Ashley wasn't in the band, and accused Blair and Co of misleading the public. But The Albion Band is a rolling institution, like Fairport and Battlefield Band; musicians do retire and call it a day, but The Albion Band storms on. And this is their best yet.
Apart from Blair, The Albion Band is fine fiddler and mandolinist Katriona Gilmore; vocalist Gavin Davenport on guitars, cittern and concertina; Benjamin Trott, lead guitar; Tim Yates on bass guitar and melodeon; and drummer Tom Wright. After Katriona's intro, A Quarter Hour Of Fame, the band power into Richard Thompson's Roll Over Vaughan Williams, a mighty song which still doesn't date, sounding fresh and explosive as it has done when Richard released it on his debut album Henry The Human Fly.
The band have found a glorious new direction; Coalville, Katriona's composition, sets the scene for the six musicians to really motor. The 2 x 2 Set is a delight, and Gavin writes a brace of strutting new material which will last and last, Thieves Song and How Many Miles To Babylon? Rock star Nik Kershaw gets a tribute with Faces, but the band really climax with the old shanty One More Day – a wonderful knockout punch with screaming guitars, wonderful harmonies and crashing, shuddering drums. If any misguided person should tell you that folk-rock is dead, play them this CD – very loud – as a shining example to prove them wrong.

O'HOOLEY & TIDOW
The Fragile
(No Masters NMCD39)
What a beautiful, entrancing, hypnotic CD… Belinda O'Hooley and Heidi Tidow have fashioned this stark, breathtakingly original package of 12 soul-searching and attention-grabbing songs. Let the soothing, wallpaper muzak-buying public beware; The Fragile seizes you by the throat and urges you to listen. Listen you do – and suddenly your imagination is swept away in a fabulous world of spine-shivering harmonies, penetrating songwriting which strips you bare, wonderful string arrangements, exquisite, sparkling piano and deliciously complicated scores.
Once a pianist-songwriter-composer in the all-woman Rachel Unthank and the Winterset, Belinda left the band in 2007 after writing two songs in their Mercury-nominated CD The Bairns. Belinda and Heidi met on the Huddersfield music scene and started songwriting and performing together in 2009. Although they were brought up in Yorkshire, they share a traditional Irish music background with family roots in County Sligo and Galway; Heidi, however, has family links in her German mother. Both are members of the Yorkshire-based No Masters songwriting co-operative, alongside Chumbawamba, Coope, Boyes and Simpson, Jo Freya, Ray Hearne and the late Lal Waterson. Belinda has also played piano for a number of folk performers, including Nic Jones, Jackie Oates and, with Heidi, contributed to albums by Lucy Ward and Chumbawamba. They are also both activists for the Lesbian, Gay, Bisexual and Transgender community and write for various magazines, including Shout! They have been recently nominated for the Positive LGBT Role Model Award in the 2012 National Diversity Awards.
The Tallest Tree describes the far-away scenery from an alert robin's eye, but it could be the whole rotten corporate banking system: "…Visions of a crowded street/ where crows in pinstriped uniform gather to repeat/ the systematic ruin of the commoners' nest egg / to feast upon their bonuses, then freely fly onwards…" The Last Polar Bear sounds a thrilling musical warning about an ice-free Arctic, which, thanks to Global Warming, could happen in less than 40 years. The artful, clever Gentleman Jack paints a history of landowner and lothario Anne Lister, born in Shibden Hall, West Yorkshire in 1791, who kept a coded diary about the fairer sex and her conquests; and Belinda and Heidi really score with Massive Attack's all-time hit Teardrop, lyrics by Elizabeth Fraser of Scottish band The Cocteau Twins, with weird, jarring a cappella harmonies stamping it as their own.
Calling Me is a desperate, searing love song which takes on a new meaning, Andy Cutting giving it those brilliant, gentle touches; Mein Deern is a delightfully complex Dietrich-like tale, inspired by Heidi's accordion-playing mother. Jude Abbott of Chumbawamba plays euphonium, flugelhorn and cornet to accompany Pass It On; Ronnie was inspired by the true story, told by an actress, about a homosexual tramp who always used to sit on the front row of their amateur dramatic productions. Ronnie was shunned by his family, so she took him in. Her words form the basis of the chorus: "A person is a person; it makes no odds to me - a person is a person, just like you and me."
Fiddler Anna Esslemont and percussionist Cormac Byrne (from the late lamented Uiscedwr) guested on a few of the 12 tracks, but it was left to Jackie Oates to sing The Fragile's last song, Madgie In The Summerlands; when Belinda and Heidi's black cat Madgie (aka Mavis) was run over, Jackie told them that, in Cornish witchcraft, it was believed that when cats die, they went to a special place called The Summerlands. Few words, short piece, but packed with a loving tribute. Madgie was a special lady, and this gem is a special, bold, ambitious album.

SILLY WIZARD
'Live' Again
(Birnam BCD619 )
Of all the great Scottish bands, Silly Wizard blazed a magic and proud trail through the celtophile history. This magnificent CD, recorded before a wild, cheering audience at the Sanders Theatre in Cambridge, Massachusetts, is nearly an unbelievable 30 years old; but it's still a thrilling, exciting and totally moving hour, and well worth the money. Silly Wizard were an Edinburgh band, and consisted of five young musicians, with harmonious voices to boot; jaw-dropping accordionist Phil Cunningham, who played keyboards and whistle; he lived in Portobello, as did his older brother, amazing fiddler Johnny, who subsequently migrated to America and died of a heart attack in New York City in December, 2003 at the age of 46; Andy M. Stewart, soaring lead voice, tenor banjo and whistles; Martin Hadden, who played electric bass, acoustic guitar and keyboards; and long-maned acoustic guitarist and bodhran player Gordon Jones.
The Wizard mixed Scottish and Irish songs, reels and jigs together, with a bow towards the Cape Breton culture. The joy of it was that the Cunningham brothers, Phil on accordion and Johnny on fiddle, dared each other, as brothers do, to play even faster; this is the enduring memory of the fabulous sound they had, spiced up by songwriter Andy M. Stewart's unique, distinctive vocals and shored up by Martin's wild bass and Gordon's flowing guitar. This recording, produced by Phil and engineered by John Nagy in the USA and Niel Ross in Scotland, was originally released as two separate albums, entitled Live In America and Golden, Golden, which was the title of one of Andy's outstanding songs; Andy's fine and memorable writings include The Queen Of Argyll, The Valley Of Strathmore and the well-loved The Ramblin' Rover, which Andy wrote as a tribute to all the wild, carousing philosophy of the musicians of the celtic scene.
This just isn't a run-of-the-mill re-recording, but a precious memento of the heady, wild and carefree days which the Wizard ripped up the constitution and rewrote the books. Phil, Andy, Gordon, Martin and the late, great Johnny – my grateful thanks.

HEATHER BRISTOW
Ragged Souls
(Heifer Records HR 022012)
We were nearing the end of a long six-hour drive to Whitby. I'm quite familiar with my car CD collection, but suddenly there came a new and beautiful sound that I hadn't heard. From 2001, Bluegrass fans have been made aware of American singer and musician Heather Bristow's reputation, a fabulous songwriter which just oozes old-timey and country roots. Banjo, fiddle, bass and mandolin combine in a satisfying, sweet melting pot, and Heather's striking and soaring double-tracked harmonies rise proudly above the music. It's typical, feel-good road music, and I truly love it.
Heather has now married her beloved musician Ben Winship, and the two of them have emigrated to Britain, where she works alongside him in their stringed instrument retail and repair shop. She released a debut CD which surprised and impressed all the musicians on the Bluegrass scene, but now comes 12 stand-out tracks where Heather's songwriting takes command; Where The Dogwood Roses Bloom, Jenny's Song, Passport To Heaven and Where I'm Goin', it's all completely relaxing, original fare.

DAVID GIBB & ELLY LUCAS
Old Chairs To Mend
(Hairpin Records, No Catalogue number)
David and Elly come from Derbyshire, and Old Chairs To Mend (Hairpin Records, no catalogue number) makes for a very promising start for them (even if David does tend to shout a bit and their songs are played just too breathlessly fast – steady on, both!) Elly plays sparing fiddle and viola, which compliments David's guitar and melodeon; her harmonious voice is perfect with his startling, soaring tenor. Blacksmith is the ace combination of Elly's soulful vocals and David's questing, searching guitar, the song developing into a real all-time classic; and their own self-written five songs merge beautifully with their chosen contemporary and traditional material.
David has recorded two CDs as David Gibb and the Pony Club, but this is David and Elly's debut as a duo. I love their youthful enthusiasm, verve and originality, and I wish them all the success they could wish for as they start out on this long journey. Well done, chaps!

THE VOICE OF THE PEOPLE:
SARAH MAKEM
The Heart Is True
(Topic Records TSCD674)
VARIOUS
I'm A Romany Rai
(Topic Records TSCD672D)
VARIOUS
You Never Heard So Sweet
(Topic Records TSCD671)
VARIOUS
Good People Take Warning
(Topic Records TSCD673T)
The first 20 volumes of Topic's magnificent archive series The Voice Of The People were released in 1998; now Topic is now publishing another four volumes, with the County Armagh traditional singer Sarah Makem taking pride of place, southern English travellers and traditional voices, and Scottish, Irish and English ballads, recorded in the 1940s, 1950s and 1960s Respected names, such as the editor and biographer Dr Reg Hall, Rod Stradling, Shirley Collins and the collector Steve Roud, have selected and presented the 137 traditional songs from Britain on these CDs, which goes to form the recorded contribution in the sound library of Britain. Material has been edited from some 120 albums, most of which have been deleted.
Sarah Makem was born in 1900 in the town of Keady, the daughter of plumber and tinsmith Tommy Boyle and linen worker Margaret Greene. Margaret married flax-beater Peter Makem and they brought up five children. Researcher and presenter Rod Stradling writes: "I was entirely unaware of where (this project) would lead me, or what riches I would find… so it was startling to discover that she had also been very extensively recorded by Diane Hamilton in 1955 and 1956, and that this treasure trove contained many songs she'd not given to other collectors." Sarah's golden, lilting voice endures and shines for 17 ballads and songs, including As I Roved Out, The Banks Of Red Roses, Barbara Allen, A Servant In Her Master's Garden and I Courted A Wee Girl.
I'm A Romany Rai contains two CDs, 26 songs recorded from southern English gypsy traditional singers and 33 folk songs and ballads from 'Queen' Carolyne Hughes and her family, made by Peter Kennedy in the 1950s and 1960s. The first CD, I Was Borned In An Old Gipsy Wagon, has Phoebe Smith, Charlie Scamp, Tom Willett, the Fuller family and other singers in full, glorious voice; the Romany singing tradition is drawn-out and with crystal-clear enunciation - Phoebe's singing of the title track is a masterclass in itself. Charlie Scamp's version of Come Father, Build Me A Boat, compared with the version sung by seven-year-old Sheila Smith, is a delight; little Sheila is astounding with her mature reading of the song.
Carolyne Hughes has the lion's share with an amazing 28 ballads and songs, originally recorded in 1968, selected by Shirley Collins. Her vast repertoire includes The Sprig Of Thyme, Georgie, My Black Dog And Sheep Crook, The Cuckoo, Lord Thomas And Fair Ellender, Died For Love and, curiously, The Draggle-tail Gypsies, all traditional material which the folk scene in its infancy learned from her.
Good People, Take Warning is a three-CD set of 61 ballads sung by British and Irish singers, ranging from "Gower Nightingale" Phil Tanner's classic The Bonny Bunch Of Roses, Bess Cronin's Molly Bawn and Seamus Ennis's Captain Wedderburn to the comic Butter And Cheese And All (Leslie Johnson) and The Crabfish (Harry Cox). The set was selected by Steve Roud, who says that he deliberately included less well-known singers rather than just "grand ballads". He concludes: "The three CDs are a wonderful record of what was being sung by traditional performers in the 1950s".
Steve includes brief notes about the singers, such as Ludlow-born Fred Jordan, of whom he writes: "Fred did very well at school and expected to go into a white-collar job, but he opted to go into farm labouring all his working life… he learned songs from both his parents and from his mates and gipsies in local pubs." All folk life is there, including Bob and Ron Copper (The Bold Fisherman), Paddy Doran (Seven Yellow Gypsies) the incomparable Jeannie Robertson (Johnnie Cock), the East Anglian Sam Larner (The London Steamer) and Lucy Stewart (The Twa Sisters). All in all, the three CDs represent the best of folksong, and Steve deserves to be put on a pedestal for that – it's all excellent work.
The last CD, You Never Heard So Sweet, contains 26 classic recordings from the 1950s, sung by southern English singers, made by Peter Kennedy and Bob Copper. The album is selected and presented by Shirley Collins, who used her editorial judgment to display the southern culture and bring it to fulfilment. Hastings fisherman Ned Adams sings The Bold Princess Royal, and Bob told of his encounter with the most formidable of these fishermen, in his book Songs And Southern Breezes: "I was in the Old Town at Hastings, with the fishermen – a lovely bunch of old chaps there down the old net sheds, and I met a chap called Ned Adams, Wintry Adams they called him, cox'n of the Hastings lifeboat. They all told me he knew one song – and it was a good 'un. And he was a cussed old bugger. I used to meet him in a pub right down on the beach, buy him a pint and have one myself, and say: "Going-a sing your old song tonight, Ned?" "Noo, noo – I don't feel like singing tonight," he'd say. So I kept on working pints into him, hoping it would work – but no, he was a cussed old so-and-so."
Ned suddenly announced he would sing, just as the pub was full to bursting. Bob had to ask the landlord to shout for order, and no glasses chinking: "Cause if we get it right," I said, "Ned's voice will go echoing down the years, down the corridors of time taking old-time Hastings to all the points of the country." And when Ned sang, you could smell the sea."
It was those characters that Shirley was striving to capture; recordings such as Lily Cook (Caroline And Her Young Sailor), George Maynard (Cloddy Banks), Bob and Ron Copper (Birds In The Spring), Mrs Hewett (Old Johnny Buckle), Jim Copper (Lemany), George Spicer (The Folkestone Murder) and Harry Upton (Canadee-i-o) are the essence of southern English life.
Topic have triumphed in releasing so much British folksong, which amounts to a vast CD library of traditional singers. But there is an important issue lurking; out of the 137 recordings, only one represents Wales – and Phil Tanner was English-speaking. Topic have simply passed by the rich Welsh tradition, and the Scottish and Irish Gaelic culture too – but why? I notice that other folk collectors have picked up on the phrase, "from these islands" – but Welsh culture, and other areas, too, will gently but firmly correct the idiom: "From these English-speaking islands."
SARAH McQUAID
The Plum Tree And The Rose
(WBG 104)
Sarah was born in Spain, raised in Chicago and holds a dual Irish-American passport. Her lovely low voice is one to die for, and she's a superb DADGAD guitarist and songwriter; she holds DADGAD workshops at festivals around the globe, and she's also the author of The Irish DADGAD Guitar Book. She moved to Ireland, and currently is living in Cornwall. The Plum Tree And The Rose is a remarkable and beautiful collection, enhanced by Sarah's incisive and penetrating poetry, style of performance and inspiring choice of repertoire.
Sarah writes as a caring mother in Lift You Up And Let You Fly, as a historian in the pretty and imposing Hardwick's Lofty Towers, and as an artist painting a detailed artwork of Kenilworth gardens and its bejewelled aviary. Solid Air, the tribute which the late, great John Martyn wrote for his friend Nick Drake, is a masterpiece, with Sarah solo on guitar and Bill Blackmore on trumpet. In Derby Cathedral captures the magnetism of this ancient, stunning monument, The Sun Goes On Rising centres on the recession and the hard economic times that affect everybody, and S'Anc Fuy Belha Ni Prezeda takes the listener back to medieval Provence and the Occitan poet and troubadour Ellian de Cadenet, who lived from c. 1160 to c. 1235.
Sarah lingers in ancient mood for two more songs, John Dowland's Can She Excuse My Wrongs (which has a startling and difficult guitar harmony line) and New Oysters New, one of Thomas Ravenscroft's rounds and catches in which she sings with Niamh Parsons and Tom Barry of the Galway Baroque Choir. She returns to contemporary songwriting with So Much Rain and What Are We Going To Do, which she co-wrote with Irish studio producer Gerry O'Beirne, who makes an absolutely sterling job of Sarah's CD. She easily avoids the incongruous chasm between modern writing and her love of Elizabethan and medieval music, which Sarah moulds into a moving, unique art form for today.
The title track is the most saddening and mysterious of all. Sarah says it was several years in the making and has a lot of emotional resonance for her. According to Sarah, can a person's spirit exist in the physical things they leave behind? All in all, The Plum Tree And The Rose is an outstanding CD with spot-on production, and Sarah thanks all the team and the fine musicians who made it so.

FIDDLEBOX
On The East Wind
(FB 002)
Fiddlebox are piano-accordion player and singer George Whitfield of the folk-rock band Pressgang and fiddler Helen Adam, who ply their promising wares around Pembrokeshire and gigs in West Wales, even gigging in the Cardiff Bay Millennium Centre. On The East Wind is aptly named; it's full of frantic klezmer influence, composed by Helen and moulding the Fiddlebox magic on the traditional pieces. George and Helen recorded the album in an old Pembrokeshire chapel, just voices, instruments and echoes in an attempt to reproduce a live sound; but, warts and all, it's still a pretty marvellous attempt.
Freylechs From Llandybie, a Helen composition which latches on to the festive circle dance tradition, start us off, and we're into Simply Fly, one of George's curious yet appealing writings (such as the catchy Looking For Love and Lucky Judgement, which he says was written 20 years ago "about my bemusement over the behaviour of an injudicious friend." It's still pretty vituperative, songwise!) Crossing The Bar, tune by George, words by Alfred Lord Tennyson, is a beautiful finale; both George and Helen are intelligent writers who break away from the traditional genre and make Joe Public think.

LE VENT DU NORD
Tromper Le Temps
(Borealis Records BCD214)
French Canadians Le Vent Du Nord were brilliantly dazzling as they topped the bill at the Gower Folk Festival this year, and they're touring Europe again from July to August in 2013. Tromper Le Temps (which translates as Cheating Time) is a wonderful, joyous CD which oozes Québecois vitality and proud culture. The band came together in 2002, when original members Nicolas Boulerice and Olivier Demers started the band (which translates as The Northern Wind) with musicians Sébastien Dufour and Frédéric Samson. Although they were all involved in different groups, the quartet had the same interest and passion in folk music, and they decided to continue together. Despite line-up changes, Tromper Le Temps is Nicolas and Olivier's seventh album as Le Vent Du Nord's vielle á roue (hurdy-gurdy) player and fiddler-cum-pieds dancer. Singer and guitarist Simon Beaudry joined the band in 2004 and accordion, bass, piano and bombarde player Réjean Brunet (brother to André Brunet, ex-fiddle player with La Bottine Souriante and currently with the Celtic Fiddle Festival) in 2007. Incidentally, "bombarde" doesn't mean a loud Breton instrument; it's a jew's harp!
With a mass of these old and wonderful instruments, the band makes a mighty, exhilarating sound. Québecois traditional songs and tunes are just made for dancing, topped with some powerful, searing ballads; The whole band contribute ideas, based around the francophone culture, and Nicholas and Olivier are the main writers. Lettre Á Durham sets the scene promisingly, and Le Dragon De Chimay follows it up, but Toujours Amants and Le Winnebago explode exhilaratingly. Vielle á roue, button accordion, fiddle, guitar and frantic clog-dancing feet take off and soar. Le Souhait, Manteau D'Hiver, Le Coeur De Ma Mère, Dans Les Cachots, the beautiful Souffle D'Ange and La Soiree Du Hockey, written in protest when Radio Canada shamefully stopped broadcasting hockey games in French; Le Vent Du Nord gleefully stir the bubbling pot and add some more spice to the very tasty stew.
Quèbecois tradition, like Welsh, mirrors exactly the problems and fears for the future of a living language, swamped and steamrollered by a much more powerful English presence. If the French language ever disappears, then the whole rich Québecois culture, with its myriad of folk songs and its happy dance rhythms, will disappear too. Gwlad heb iaith, gwlad heb galon… Thankfully, Nicolas, Olivier, Simon and Rèjean are happy on waving the flag – not the Maple Leaf, but the Fleurdelisé. May it flutter on forever.

FAY HIELD & THE HURRICANE PARTY
Orfeo
(Topic TSCD586)
This gal means business! Fay's first album, Looking Glass, made the media sit up and take notice, but in Orfeo Fay gathers around her the considerable talents of The Hurricane Party, who comprise a magnificent cast: her partner, Bellowhead frontman Jon Boden (fiddle, guitar, percussion, double bass, mandolin, additional banjo and vocals), the wonderful Andy Cutting (button accordions, melodeon), Rob Harbron (English concertina, fiddle, vocals), Sam Sweeney (fiddle, viola, cello, nyckelharpa, vocals) plus special guest Martin Simpson (banjo, guitar).
Alongside her burgeoning performing career, Fay is also an academic, lecturing in ethnomusicology at the University of Sheffield. Her PhD thesis, English Folk Singing and the Construction of Community, was completed two years ago and she is currently consultant for the Music Communities research project at the University of Manchester. Fay also guest-lectures at other educational establishments, including the Leeds College of Music. Fay and Jon also find time to run two folk clubs – Royal Traditions in their local village of Dungworth and, along with Kit Bailey and Martin Simpson, Bright Phoebus (Sheffield).
Orfeo contains 11 inspiringly-arranged traditional songs, including the epic Sir Orfeo, based on a 13th Century ballad of the supernatural Greek fable, Orpheus and Eurydice. In the ballad, Orfeo is recognised by his harp playing. Fay loves digging out uncommon and interesting songs, and this is evident in the unheard-of Opie nursery rhyme Naughty Baby and the American lament The Wicked Serpent, where one unfortunate was bitten by "a ratel snake" and subsequently died. The Cardiff singer Frankie Armstrong, one of McColl's Critics Group, provided the delightfully-named Tarry Trousers for Fay.
Orfeo, and Fay, prove that traditional music can be heartstopping, exciting and relevant, and The Hurricane Party are out to show their incredible musicianship. Fay and the party play Roots Unearthed at Cardiff's St David's Hall on Tuesday, October 23.

TARRAS
Warn The Waters
(Horsefly Records)
Meet Tarras, the six-strong folk-rock band who are based in the Borders of Scotland; admittedly, "folk-rock" is pretty passé, conjuring up visions of drummed-up jigs and reels; let me put it more accurately by telling you that Tarras lean more to the rock sound of Elbow, with its swelling, soaring harmony power and melodic, anthemic choruses. I hope that Elbow won't mind if I offer the opinion that Tarras have overtaken them by a long chalk…
Amazing vocalist and pianist Ben Murray is one of the founder members of Tarras, and apart from performing with his partner Rosie Doonan, he has toured all over the world with Guo Yue, Seth Lakeman and The Imagined Village. Rob Armstrong is another founder member of the band and is passionate about traditional music; he plays cittern. Louise Peacock, who played violin and viola with the rock music industry, abandoned her classical studies and moved to Cumbria, where she joined Tarras in 2000.
The band explodes with the all-embracing The Joys Of Brotherhood; many think it was Sandy Denny who wrote it, but it was the American songwriter and folksinger Richard Farina. New York Trader quickly follows it, and what a breathtaking, searing, powerful ballad it is. Above all the songs, it's the startingly harmony voices that really win the day. Ben takes the lion's share of the songwriting credits, and Warn The Waters is a real pleasure to listen to.

KIMBER'S MEN
The Strength Of The Swell
(A Private Label APL 014)
A double CD from Kimber's Men, who apart from Neil Kimber (the ship's bosun), Joe Stead (the ship's doctor) and John Bromley (the ship's cook), have been augmented and boosted by David Buckley (the ship's captain) and Gareth Scott (the ship's powder monkey.) KM are based in Halifax and they were formed in 2001 with the purpose of singing sea shanties; however, with the recruitment of two voices, they have branched out to all kinds of maritime music. Disc 1 fires off with the well-known Randy Dandy-O, a sure-fire rabble-rouser if ever there was one, quickly following up with the strong Roll The Woodpile Down. KM switch away from work songs to Asleep In The Sand, a tribute to the Mary Rose; Banfield's John Vanden, about the life of a Vancouver fisherman, who died at 95; Harry Eddom, the only surviving fisherman in the Ross Cleveland trawler disaster; Mama Wind, penned by the ship's captain, which paints a vivid picture of the slave ships; and Stan Rogers' anthemic Mary Ellen Carter - listen to those voices sing out in glorious harmony!
There are one or two blips, however. What Price?, written by Roz and Neil Kimber, is a good song which is completely thrown away by out-of-tune voices and instruments; an independent producer could have binned that. But KM make up for that grandly with a fabulous rendition of God Moves On The Water, a blues spiritual on the sinking of the Titanic. Absorbing sleeve notes keep the reader informed, and The Strength Of The Swell is a rollicking, rolling yarn of the story of brave men who put out to sea to earn and the maritime trade. The ship's captain, doctor, bosun, cook and powder monkey deserve to be congratulated!

GREN BARTLEY
Songs To Scythe Back The Overgrown
(Fellside FeCD247)
Gren Bartley made his name in the folk clubs and festivals as an accompanying guitarist and singer to prolific and impressive fiddler Tom Kitching, who is moving up in the world as a member of English trio Pilgrims' Way. Tom and Gren made two CDs, and Gren has recorded an album (Carry Her Safe on Musician Records), but this is his second solo outing. This finger-style songwriter has a remarkable penchant for creating searching and articulate material, and not one track is wasted in this well-produced album.
The session musicians are Katriona Gilmore, who plays fiddle and lends her voice, Andy Whittle (piano, harmonica and organ) and Robert Halliard (vocals), but it's Gren who wins over with quiet determination and his velvet voice. There's a hint of American-influenced banjo and a lot of rippling guitar as Gren adds such memorable songs as Leaving Our Mark, Kings And Queens, A Descent, Holding Lilies and To The Coast. He's playing at Llantrisant Folk Club in just over a year, on October 16, and I'm looking forward to the experience.

WARSAW VILLAGE BAND
Nord
(Jaro 2008 )
Warsaw Village Band were one of this season's most exciting and adventurous outfits in the Roots Unearthed gigs at the Level Three lounge in St David's Hall, Cardiff. There may have been a change of personnel, but their new album Nord is completely self-composed, chucking out the traditional Polish material and coming together with musicians in search of common elements between the Slavs, the Scandinavians and the Inuit and Saami peoples of the North.
This thrilling, austere music has its roots in the cultural relationships of the Northern countries. The band say that the Vikings invaded Polish lands in the Middle Ages and had a considerable influence on the Polish state. During the Polish-Swedish wars of the 17th century, along with carrying off with other spoils, Sweden also imported the Polish dance Kujawiak, which to this day is known in Sweden as the Polska. The thrilling, discordant vocals of the three female singers, Magdalena Sobczak-Kotnarowska (dulcimer), Sylwia Swiatkowska (instruments include the violin and płock fiddle) and Ewa Wałecka harmonise against slinky bass riffs, Polish drum and percussion and wild, wild fiddle. Voices are sung in a loud and powerful style, remarkably like the open-throated singing styles in Bulgarian music, and it's called biały głos (white voice). This style of singing was used by shepherds in the Polish mountains, making sure they could be heard for long distances.
The opening track, which translates as Hey You, Yokel's Son, is an stomping session in which the recording engineers, Mario Dziurex and Sebastian Witkowski, turn up the echoes to Number Eleven, with the bagpipes and hurdy-gurdy of the Swedish band Hedningarna giving the hypnotic song their all - while on War's Coming they are joined by singer Sandy Scofield, one of the greatest Canadian singer/songwriters, with roots deep in her Indian past.
Warsaw Village Band's backing musicians - Piotr Gliński on the baraban drum and percussion, Paweł Mazurczak on the double bass and Maciej Szajkowski on the Polish frame drum and percussion – really lift the girls to new heights with their solid, shimmering beat. Play this one loud!

KATHRYN ROBERTS & SEAN LAKEMAN
Hidden People
(Navigator 072)
Kathryn Roberts and Sean Lakeman were members of the jet-setting band The Equation with Kate Rusby and Sean's brother, Seth. While Kate and Seth have gone on to higher planes, Kathryn and Sean have gigged tirelessly around clubs; they were absolutely mesmerising at Newport Folk Club in Rogerstone, with her keyboards, powerful voice and absorbing writing and his breathtaking acoustic guitar. What's more, their songs take on a new meaning in Sean's inspired, full-blown production in this offering; CD buyers had better prepare themselves for a complete surprise. Cara Dillon and Caroline Herring lead a shimmering four-voice part in the opening track, Huldra, but Kathryn's vocal becomes masked and unclear the over-the-top mix on Oxford, NY. However, Hang The Rowan is a perfect foil for her brilliant rock voice, and men's knees turn to jelly at the sound of her harmonies.
The Ballad Of Andy Jacobs is a true story, marking the miners' year-long strike, while The White Hind is based on the supernatural French folksong La Blanche Biche, (previously recorded by Malicorne.) Seth Lakeman plays the fiddle on Lusty Smith, and Kathryn and Sean call upon tried and trusted folk names, such as Sean's other brother, Sam, Stu Hanna, Mark Chadwick of The Levellers, Dave Burland and Jim Moray. Hidden People hits the mark - even if it is startling.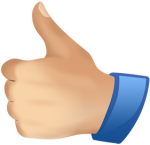 THUMBS UP...
Lleuwen, or Lleuwen Steffan, absolutely bowled them over at the Calan Mai celebration at the Wales Millennium Centre in Cardiff Bay a couple of years back, and Tân (Gwymon CD014) is her best yet; her own startling Welsh-language songs, plus one or two Breton ones, all turned into shining gold by her dizzy, soaring, double-tracked voice. Lleuwen and Breton musician Vincent Guerin played all the instruments, and Lan Tangi contributes War Varc'h D'ar Mor, which, translated, means Ride The Love Horse. Standout tracks include Lle Wyt Ti Heno Iesu Grist? (Where Are You Tonight JC?), Cawell Fach Y Galon (Heart-shaped Cage), Lludw (Ashes) and Tachwedd (November).
Ian McCalman (of The McCalmans) once said of songwriter Scott Murray: "Scott doesn't just sing – he resonates. A voice in a million." That's as may be, but this voice was sounding tired and just a little flat by the time the debut album Evenin's Fa' (Partan 01CD) was recorded. Nevertheless, he offers a CD's-worth of very pleasant songs which don't hit you in the face; they tend to creep up on the listener and knit themselves into the mind and memory, which is a much gentler way of getting known. Amy Geddes, project director of the Scots Music Group, simply said: "You should make an album of your songs" – good advice indeed.
With only his solo guitar to accompany him, songwriter Roger Davies does a magnificent job in delivering 10 outstanding songs of his native Yorkshire in Songs In Plain English (RD06), well-written pieces that were absolutely made for choruses. Percy Shaw, Stephanie, The Ghost Of Lily Fogg: It's full of entertaining value, and full marks to Brian Bedford for the engineering. For God's sake, buy it!
Based in Portland, Oregon, and with four albums under their belts, the Water Tower Bucket Boys have flown in on a tour, including Stroud, Bristol and Cardiff's Moon Club. They release a promising EP of five self-composed good-time songs entitled Where The Crow Don't Fly (No catalogue number). Cory Goldman (banjo), Josh Rabie (fiddle, guitar, harmonica), Kenny Feinstein (guitar, mandolin) and Kyle McGonegle (upright bass) blend punk and deep bluegrass roots in a varied programme that draws you invitingly in and dares you not to dance.
Damian Clarke is a member of the English/Welsh folk-rock band Pressgang, and he comes from Dorchester in Dorset. He plays hurdy-gurdy and shimmering hammered dulcimer, and Paths Of Desire (Voxpop Records, VOX029) is his third solo CD; Damian delves into interesting, unusual and beautiful traditional places, offering French polkas, Irish airs and jigs and even a Friesian freedom song. The icing on the cake is Dom Duff's rendition of Evnig Ar C'hleger, a Breton translation of Ned Of The Hill.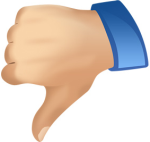 THUMBS DOWN...
Canada boasts some really great songwriters, but Donovan Woods falls between two acoustic-pop stools. He writes and plays guitar on all the tracks on The Widowmaker (Aporia Records, APCD-038), but he makes the mistake of adopting an annoying sneer; all his songs are much of a muchness and don't light the blue touchpaper.
Same, too, for Cardiff songwriter Joshua Caole; his erratic and bizarre diction makes it very hard to follow the words on his 12-track album Moon Palace (Bullo Pill BPR002CD). Joshua's tunes are nothing to write home about, either. It's a shame, too, because the combined guitars, piano, harmonica, drums and bass of Joshua, Steven Coundrey, Mark Foley and Jack Eggleston really add spice to the songs.
Richard Ingham is Fellow in New Music and Composer in Residence at the University of St Andrews, and he has an impressive string of CVs, too, and three recently-released CDs: From Pennan To Penang (Largo Music LARGO001), Scenes From A Mountain (LARO002) and Notes From A Small Country (LARGO003). He's an amazing and inspiring saxophonist, guiding the sax easily and delicately through composed heady, highbrow modern jazz and classical pieces; but where he alludes to folk tradition (Pibroch, Jig, Bourrée or Robert Burns' My Love Is Like A Red, Red Rose) he hovers around the tunes for a couple of tantalising seconds before he returns to composed freeform jazz. It's incredibly good stuff, but sadly it's not in this magazine's parameters.