Broadside
Navigator 073
****
The fantastic juggernaut Bellowhead predictably won Best Album Of The Year in this years' Folk Awards for this swaggering, sizzling CD in January, and it's all emphatically there in its two vivid meanings; the massed hordes of musicians fire off a blistering broadside on folkdom in general with a welter of breathtaking, crazy songs and tunes, fired up with a myriad of jaw-dropping arrangements, interspersed with some rollicking "penny broadside" ballads from the street sellers – all rumbustious and entertaining (if a little bit confusing) stuff.
Bellowhead are one of the folk scene's 21st-century success stories. An 11-piece folk orchestra dreamed up by duo John Spiers and Jon Boden when they were stuck in an M25 traffic jam in 2004, they've played Proms, won seven Radio 2 Folk Awards, and their last album, Hedonism, sold 60,000 copies, becoming the best-selling independent folk CD of all time. Broadside saw the band travel to Monmouth's legendary Rockfield Studios, down here in the beautiful Welsh countryside, with the band's usual producer John Leckie, famous in pop circles for producing The Stone Roses and Radiohead. You can understand Bellowhead's motives for plumping for John, because this producer has generated a whole new way of thinking in capturing the commercial pop sound. The words, however, do get sacrificed especially in the ballads, the narrative of which is essential; you are meant to hear and understand the story, but Jon Boden's magnificent and strong voice is drowned in the sheer force of the instruments.
Bellowhead are famous for choosing well-known folk songs, forebitters and shanties and delivering them with such verve, abandon and crazy, brilliant scoring that audiences wouldn't recognise venerable pieces if they bit them on their collective bums. Byker Hill and The Old Dun Cow get a magnificent, really dramatic makeover; the shanty Roll The Woodpile Down takes off like a rocket; the emigration chorus-song Ten Thousand Miles Away is given a supercharged facelift; while an unnerving, gurgling cackle heralds Black Beetle Pies. However, the words of the ballad The Wife Of Usher's Well are lost in the overwhelming welter of instruments, and there's a nagging feeling about What's The Life Of A Man? - are Bellowhead really taking the piss?
But voices, massed horns, 'cello, oboe, percussion, fiddle, melodeon and banjo power into the Purcell composition Lillibulero, and the ultimate track, the shanty Go My Way, is a swaggering chorus-roarer which brings Broadside to a satisfying and thoroughly exhausting conclusion.
Mick Tems

American Hornpipe
Threshold Music TM1012
****
What a lovely album, positively dripping with the sight, sound and the smell of rural America, liberally sprinkled with songs that Dana and Sue have picked up on their travels across to Britain. The CD cover is a beautiful painting by Charlie Hunter which depicts an empty tractor resting in a farm field; The Robinsons are the originators of this precious, lazy banjo-and-fiddle-led groove, and Dana is unique among songwriters for devising original music which gives the impression that it's age-old folk but is bright, sparkling and modern as hell.
For instance, the traditional English nursery rhyme Who Killed Cock Robin, with references to Robin Hood's funeral, is catapulted several thousand miles away to become a chunky, razor-sharp western ballad, and Yorkshire's Chris Coe is lauded for her song Fashioned Of The Clay, a new twist on the Child ballad The Grey Cock. Dana has written a gorgeous song, The Invitation, about a peaceful old farmhouse near Galena, Illinois, where he and Sue spent three days happily disconnected from mobile phones and the internet - and cracker cowboy poet Hank Mattson asked Dana to put his original poem to music; the product is When This Old Hat Was New. The cracker cowboys were early frontiersmen, who gained a reputation as great boasters and tale-tellers; a cow-hunter was a horseman who rounded up cattle which had become separated from the herd.
Dana and Sue make a delightful job with Lui Collins' Farmers Market A-Z, from her Kids' Jam collection, and Dana is totally electrifying on his version of the traditional Raleigh And Spencer, enhanced by slinky banjo and crouching, springing acoustic bass. All in all, it's a fabulous collection of written and traditional songs, carefully woven together to portray Dana and Sue's obvious love and respect for their lifestyle – an outstanding album.
Mick Tems

KEITH KENDRICK & SYLVIA NEEDHAM
Well Dressed
WildGoose Records WGS387CD
***
The title of this CD has a double meaning; Keith and Sylvia are well dressed for their role as concertina-playing musicians for the Winster Morris Dancers, and the ancient Derbyshire custom of giving thanks to the fertile earth ensures that a well will be dressed. Whatever the interpretation, Well Dressed is a cracking collection of 16 English folk items, including Banks Of The Nile, which refers to the Battle of Abukir Bay in 1798; Turpin 'Ero, a song painting a misleading picture of the vicious thug Dick Turpin, which Keith learned from the great Roy Harris of Ely, Cardiff (who is celebrating his 80th birthday this June); and the Sex, Drugs and Rock and Roll trilogy (The Riddle Song/Lover's Tasks, Five Gallon Jar and One More Day/Shallow Brown), which celebrates the life and work of the American John Longstaff and his studies on British folk music.
Surprisingly, Keith and Sylvia have only come across two songs that even mention well dressing, given the significance of the custom; Keith says that no-one knows how long ago people began dressing wells as an acknowledgement to the earth for the constant supply of spring water to her communities, but it was certainly before Christianity became associated with it. Talented writer and musician Sarah Matthews composed Well Dressing Song as part of the Mills and Chimneys songwriting project, commissioned by Derbyshire Libraries in 2009, and as Keith says: "We think it's rather special."
The Ensemble is an unbeatable mix consisting of Bob Axford on guitar, Jon Loomes (of the three-piece Heretique band) on hurdy-gurdy, fiddle and upright piano, Johnny Adams on piano, harmonium, melodeon, trombone and fiddle, and Gilly Loomes on cornet and hammered dulcimer. Copious notes make for an absorbing read – and these two can sing in glorious harmony! Standout tracks include The Spire The Aspired, about Chesterfield church; Turtle Dove, a version of the classic Ten Thousand Miles; and morris dance tunes Blue Eyed Stranger/Joe Peas. Well done, chaps!
Mick Tems

Traces
Hegri Music
****
Cementing her position as one of Britain's finest singer-songwriters, Karine Polwart's fifth solo album finds her once again in the company of regular collaborators, accordionist Inge Thomson and guitarist Steven Polwart, on a collection that ranges from politically charged to deeply personal.
The album opens with Cover Your Eyes, where Polwart gently but powerfully lays her scorn at the door of Donald Trump, pricking the balloon of his arrogance at destroying the Balmedie Dune System to build a golf course, and suggesting that the environment may yet prove his undoing. That she can do this within the space of a three-and-a-half-minute song speaks volumes about her skills as a writer.
Further into the album, we're treated to a history of the City of London inspired by The Occupy Movement (King Of Birds), a translation of a Russian poem (Tears For Lot's Wife) and a song that explores the effects of the death of his daughter on Charles Darwin (We're All Leaving).
Clearly not your usual songwriter fare, Polwart's stunning lyrics bring these disparate themes vividly to life, especially when they're set against the sympathetic contributions of her accompanists and the production of Iain Cook who skilfully knits everything together to create a beautifully atmospheric sound that's hauntingly powerful.
That's particularly true of two of the albums most personal songs. Strange News, written in the immediate aftermath of learning of the sudden death of her younger cousin, is both a celebration of a life and a howl of rage at the cutting short of it, while Half A Mile tells the chilling story of Susan Maxwell, the schoolgirl murdered in 1982 on her way home from tennis practice. It's a beautifully observed song with an underlying sense of menace that's hard to shake off, even after the final notes have faded away.
Dave Haslam

On Bluestockings
WildGoose WGS391CD
***
Matlock-born Lauren McCormick used to sing with the coffee-rich voice of Jim Causley and Emily Portman as the stunning harmony trio The Devil's Interval, until Jim announced that he was leaving the group to sing with the Essex "boy-band" Mawkin and to pursue other projects. The loss of Jim proved to have certain compensations, however; for her debut CD, Lauren recruited two members of Mawkin, James Delarre on violin and Dave Delarre on guitars, to play alongside cellist Roz Gladstone. With Lauren's dancing flute and strong, assured voice, the combination is just delightful – in fact, with the Child ballad Lady Isobel, the musicians invent many inspired arrangements to accompany the myriad of verses; and the old chestnut The Cuckoo, from The Seeds Of Love book, was (according to Lauren): "quite a pretty version until it was Delarred. It's much prettier now!"
Lauren easily interprets Bob Dylan (One Too Many Mornings), Leonard Cohen (Everybody Knows) and her own affectionate song to her mum (A Song For My Mother), but her chosen path is the British tradition – and what an exciting path it is. May Bradley, the Welsh Romany, contributes the unusual song Trees Grow High, which Lauren has fleshed out with some verses from the George Butterworth Collection. Joseph Taylor's A Sprig Of Thyme (with extra verses by Pop Maynard) is Lauren's favourite, and she says: "Emily Portman, Jim Causley and I realised that between us we knew about seven versions of it, but I believe this is the most beautiful." Yet another score chalked up by Doug Bailey and the impressive WildGoose Studios; the ambience and the scenery are truly fantastic, too!
Bill Price

Our Lady Of The Tall Trees
(No catalogue number)
****
Based in the North-West Pacific city of Seattle, Americans Cahalen and Eli did a one-off debut appearance at The Old Post Office in Rosebush, Pembrokeshire in 2012; this is their highly-rated second CD, after their promising debut album, The Holy Coming Of The Storm, was released in December 2010.
Cahalen was born in the high desert of northern New Mexico, starting on guitar at the age of nine, going on to study jazz percussion in college, playing drums in the roots/reggae, Mexican, country and New Mexico genres, as well as nurturing his bluegrass, old-time and celtic music interests. Moving to Seattle, he traded in his drums to pay for recording his debut written album, Subcontinent, and he hit the road for three years, living out of the boot of his trusty Toyota. In 2009, he recorded his live show in Colorado Springs, which became his second well-received CD, Old-Timey And New-Fangled. He joined forces with Seattle guitar player Eli, and the two of them just clicked spectacularly.
This CD is incredibly rich in vibrant alive-and-kicking composed new material, which draws heavily on timeless folk tradition. Intricate banjo and guitar licks stick close together like a warm glove; crystal-clear harmonies jump out at the listener, Cahalen's stark vocals creating a perfect match for Eli's cushiony and full-on voice. The duo's recording of Loretta seems almost as if Townes Van Zandt had written the song with Cahalen and Eli in mind. The excellent title track is harmony heaven, with the sizzling instruments urging on the song. The album is a breath of fresh air from a unique and totally original act, who transform bluegrass and old-timey music into acoustic Americana for the future.
Bill Price

I Didn't Get Where I Am Today
Old Boot Records OB04
***
Circle Of Fire and Seafall musician and guitarist Davy, based in the Vale Of Glamorgan town of Llantwit Major, joins his illustrious friends for another self-penned set, including Moira Jayne Morgan (of Moira And The Mice, Circle Of Fire and Seafall), Elaine Morgan and her husband Derek (of Circle Of Fire), Xenia Porteous (of Seafall) on fiddle and John Turner (of Rose Among Thorns.) The opening track, Management Drive, is a belter: while Moira and Elaine are crooning a harmonic: "Drive, drive, drive!" Dave's soft vocals are threatening: "You're not working hard enough… I want more of that gold stuff… I don't care if my words cut you like a knife; I don't give a shit if I ruin your family life." And again: "I like to have a shakedown – I don't give a shit if I give you a nervous breakdown… I don't give a shit if I push you into a six-foot hole…" While Lady Thatcher and all the Tory mafia may nod approvingly at giving the lazy workers a sharp taste of the whip, Davy's song is a stark protest against looming bully-boy tactics which have grown even more vicious – and the red-hot guitar paints a stark picture of the rat-race from hell.
However, with Davy's songwriting creating such interest, it's unfortunate that his voice should be mixed down to the point where the words are very indistinct – and his guitar is over-prominent, too. But the instrumental Daisy's Chain is a delight, and Davy gently moulds the stark and hypnotic song Ghosts. The cover info lists a following offering called With A Little Hell From My Friends, but you can't see the join; what you hear is a 10-minute soundscape.
Bill Price

Moonshine
Journeyman Recordings
****
www.gavinmarwick.co.uk/upintheair
In 1994 Jonny Hardie, Gavin Marwick and Davy Cattanach released Up in The Air, an album of modern interpretations of traditional Scottish tunes. At the time Hardie (fiddle, guitar & vocals) and Cattanach (percussion, guitar & vocals) were members of Old Blind Dogs and Marwick (fiddle) was plying his trade with The Iron Horse, and it would be another five years before the follow up, The Blue Lamp, would see the light of day. Cattanach didn't appear on that album; but he's back this time around for this long awaited third outing, for which they've adopted the name of their debut release.
Once again, these outstanding musicians have brought together traditional and contemporary tunes, as well as a few songs for good measure on an album that oozes class from the opening notes of Rector At The Feis to the closing Thomas McElvouge's set.
Instrumentally Moonshine is about as good as it gets with the twin fiddles of Hardie and Marwick (interspersed with guitar and supported by Cattanach's lively percussion), leading the trio through a set of reels, airs, strathspeys and marches drawn from traditional collections and from the pens of some of Scotland's finest contemporary composers, including Phil Cunningham and Brian MacAlpine.
By turns dramatic (Touch Not The Cat But a Glove/The Broad Reach), lively (Culduthel House/Eileen Curren's) and haunting (Braighe Lochiall), the tunes account for the largest part of the album and are beautifully complemented by a couple of excellent songs (including the stand out take of Peter Stott's Woe Is Me, which features a vocal from Hardie of such lovelorn world-weariness that you feel compelled to visit him and give him a hug.
Dave Haslam

Broken Down Gentlemen
Navigator Records
****
In 2010 Faustus, the band - comprised of Benji Kirkpatrick (bouzouki, guitar, vocals), Paul Sartin (fiddle, cor anglais, oboe, vocals) and Saul Rose (melodeon, vocals) - announced a break from performing and recording due to other commitments. Two years later, in the autumn of 2012, they made their well-received return to touring and entered the studio to record this sparkling new album, which finds them at the peak of their powers once again.
Given their collective pedigree (Kirkpatrick and Sartin are both members of Bellowhead; Rose, an in-demand session musician, was a member of Waterson:Carthy) it should come as no surprise to learn that although we're only three months in, this album of beautifully crafted songs, gleaned from the bawdier end of the folk spectrum, could easily be a contender for album of the year.
Broken Down Gentlemen is a folk album that sounds like folk albums used to sound before everyone started getting clever and tricksy, adding more when less would have sufficed. Wisely leaving the kitchen sink where it belongs, Kirkpatrick, Sartin and Rose rely instead on their collective skills as instrumentalists and vocalists on a set of songs inhabited by murderers, sadists, ne'er-do-wells and wantons that, while it might not go down well at the vicar's tea party, will keep everyone else thoroughly entertained.
From the morris-influenced title track through the passionate roaring shanty like Og's Eye Man and the dramatic menace of minor epic Captain's Apprentice to the rumbustious, innuendo-laden Thrashing Machine, Broken Down Gentlemen is an irresistibly joyous celebration of rural folk song that's earthy, honest and quietly brilliant.
Instrumentally spot-on and with perfectly-judged vocal harmonies, Faustus announce their return with considerable style on an album that will appeal to old school die-hards and recent converts alike.
Dave Haslam

Won't You Come Away
WildGoose Records WGS390CD
****
The calm and lovely voice of Maggie Boyle heralds this truly impressive set, on which she plays the flute, whistle and harmonium. The fact that Maggie is held in such high regard is evident by the stellar accompanying musicians, who can pack out the crowds; Jon Boden on fiddle, Paul Downes on guitar and mandocello, Dave McKeown on clarinet, bass clarinet, Melodica and wind synth, ex-husband Steve Tilston on arpeggione and Dave Wood on arnold resonator guitar – fine players indeed. These days Maggie is known for her part in the breathtaking Grace Notes, but this album will ensure that audiences will have the opportunity to hear Maggie's solo vocals again.
Maggie was born in London to a gaelic-speaking father and grew up in the Irish musical community of the 1960s and 1970s, joining the Fulham branch of Comhaltas Ceoltóirí Éireann. She performed most of the music used in the movie Patriot Games, based on Tom Clancy's novel of the same name, and is mother to Joe Tilston, guitarist of the band Random Hand. In fact, she absolutely shines when she interprets Joe's song Liza And Henry.
Maggie's beautiful repertoire is influenced by her Irish roots (Donal Óg, The Green Linnet, and she learned the lovely Moorlough Mary from the excellent Des O'Halloran.) However, she varies the interest with Mick Ryan's evocative Christmas In No Man's Land, Frances Watt's Dawning or The Spinning Wheel; Maggie has a stylistic strength and depth that blows young female singers clean out of the water. As always, a big thank-you to WildGoose owner and recording engineer Doug Bailey for his excellent choice of a singer's singer.
Mick Tems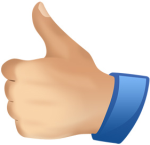 THUMBS UP
That well-known Dorset pub folk-rock band, State Of Undress, are gigging at Pontyclun's Brunel Arms on Saturday, August 24; someone had better tell Brains Brewery to stock up with rough West Country cider to guarantee one hell of a party! Their new CD, Journeys Of The Heart (Rosebud SOU 006) is a medley of "fakelore" material, written by the band with the exception of Wagon Wheel and Steve Knightley's Are We Alright. If you see the band live, you'll want to buy it; the visual Charlie Rose leads on vocals, supported by her husband Alan on guitar, Jerry Bird on violin, Malcolm Windett on bass and Keith Fletcher of drums.
Ayrshire-born Canadian David Francey has won a plethora of Socan and Juno awards, and the top singer-songwriter has released nine CDs. He was 12 when his family moved to Toronto, and his father and mother whiled away the long Canadian car journeys by singing traditional Scottish songs, with David his sister joining in. Late Edition (Greentrax CDTRAX 366) is a delightful package of his straightforward, honest material; Yesterday's News, Pretty Jackals, Blue Heart Of Texas, Borderlands and Long Brown Hair are truly memorable.

All Upon A Lovely Summer's Day
F-ire FIRECD 58
***
The delightful collision between the genres of folk and jazz can be brilliantly inspiring, or it can bellyflop painfully. The same goes for Burton Bradstock, aka Jimmy Cannon, singer, multi-instrumentalist, composer and teacher; he was born in Wimbledon 40 years ago, moved to Cornwall at the age of 11 and moved back to London to pursue his jazz studies at the Trinity College Of Music.
Here is an album of folk songs spiced with jazz influences, with Burton accompanied by some outstanding musicians including Dorian Ford (piano), Riaan Vosloo (bass), Tim Giles (drums), Pete Berryman – currently living in Cornwall – on guitar, Iain Bellamy (saxophone) and Julian Ferraretto (violin). The heady arrangements are simply scintillating, with piano, drums, guitar, violin and sax soaring to greater heights; Salisbury Plain and Train Song (composed by Pentangle, themselves folk musicians who were affected heavily by jazz) starts off promisingly, but track three (The Ash Grove) makes the listener wonder just whether Burton is serious or whether he's taking the mick. To give it its Welsh name, Llwyn Onn is a majestic, beautiful exponent of the harp tradition, with countless variations testing the mettle of even the most nimble of players; but all that is dashed to pieces when Burton jazzes it up to a staid Victorian English translation. My God, he's even crooning – just imagine the band all wearing penguin suits and dickie bows…
The mix of imaginative readings is both courageous and slightly incongruous, with Pete Berryman's composition The Mermaid Of Hampstead Heath just edging it to win the blue riband. Burton is a pretty fine musician, but I get the feeling that, wide-ranging though his jazz credentials obviously are, his understanding of the folk tradition is still catching up. He has chosen a well-known bunch of hoary old chestnuts (i.e. The Foggy Foggy Dew, Early One Morning, John Barleycorn, She's Like The Swallow and The Water Is Wide), but although his composer's scoring is impeccable, I would rather hear the stunning sounds of (for example) Siân James, Carreg Lafar, Martin Simpson or June Tabor and Oysterband; my reasoning is that they're thoroughly absorbed in the tradition, and Burton could meaningfully learn from all the myriad forms of an exciting music that is their passion. His next album should be spectacular!
Bill Price

Leaves And Feathers
Hat004
****
Wow, and thrice wow. Leaves And Feathers has left me speechless – it's just so beautiful, so incisive, so intelligent, so gentle. With only a guitar providing flowing accompaniment to his stunning, high-tenor voice, Bethany Porter enhancing the score with the 'cello, Reg leads the listener through a wonderland of words and a plethora of dreaming lyrics and needle-sharp viewpoints. He's really earned the title of Master Storyteller; Reg even prompted Radio 2 veteran Mike Harding to introduce him onto the stage of The Royal Albert Hall as: "One of the finest singer-songwriters this country has produced."
A quick biog: Reg started his illustrious career with Richard Morton as The Panic Brothers, formed in 1986 and Clive Gregson produced their one album, In The Red. Reg and Richard toured successfully for five years with TV appearances and festivals, including Glastonbury, Edinburgh and Sidmouth; next Reg formed The Flamingoes, with ex-Graham Parker member Martin Belmont, Bob Loveday from the Penguin Café Orchestra and Bob Geldof's band, and Alison Jones from The Barely Works. They recorded one CD, Arrested. Reg has lately been a crucial member of Hank Wangford's band, The Lost Cowboys. His writing, performing and composing credits include work with French composer Vladimir Cosma, screen actor Gerard Depardieu, Not The Nine O'Clock News, Nick Lowe, Robbie Coltrane, Charlie Dore and comedians Lenny Henry and Paul Merton. But it's as a solo songwriter and stage artist that Reg has come into his own. Apart from Leaves And Feathers, he has recorded no less than six CDs (including the critically-acclaimed The Goodbye Hat, which was nominated for a number of music awards.)
He weaves fabulous words and alluring, magnetic melodies around the 12 tracks on this album; The life-affirming One Way Ticket To Louise; I Saw A Woman, where the lyric centres on a rare lunch-hour of fresh-aired freedom contrasted with a lifetime chained down as a bank clerk; the stunning My Jerusalem; the heartbreaking I Need You; and If You Wanna Be Mine, where the lover lays his heart on his sleeve. Reg even audaciously throws down a gauntlet to Ralph McTell's mighty Streets Of London, and comes up with an even better lyric wrapped around an unforgettable tune: "My name is London town; I'm your vision going up, I'm your nightmare coming down… I'm the Westminster fool, I'm the Pentonville clown..." Reg paints a vivid picture of a bundle of rags that shivers in an Oxford Street store doorway, a stark contrast between unimaginable wealth and abject poverty; behind the garish lights of exotic Soho, deadly danger lurks: "I'm the bomb in Victoria, I'm the fire in King's Cross…"
Thanks, Reg, for all the wondrous delight encaptured in this set, with nary a track wasted. It's a difficult choice, deciding which song will be scrapped and which will go on the album; of Reg's seven solo CDs, there's a limited edition called The Dreamed And The Drowned, which consists of Reg's rejects, the compositions that didn't make the grade – and ALL of them are just awe-inspiring.
Mick Tems

DecemberWell
Rusty Squash Horn Records RSH003CD
***
What a wonderful, wintry record, with vivid soundscapes of bitter winds that cut through like knives, frost, ice and snow. Mike, winner of the inaugural Neil Gow International Composition Award and regarded as one of Scotland's finest fiddle exponents, was heavily influenced by a cold, dark December; he has toured extensively in the past few years with leading Scots Song band Malinky, in a duo with twin sister Ali and with international supergroup Fiddle Rendezvous, featuring Bruce Molsky, Maryann Kennedy and Gerry O'Connor. He's fast gaining a reputation as one of Scotland's foremost tunesmiths, and his compositions frequently appear in the recordings and performances of some of the UK's top name acts, such as Brian Finnegan and Corrina Hewat. Between October and December, Mike built up a small, yet robust, mobile recording studio and work began in earnest on December 1.
DecemberWell creeps up on the listener quite slowly; but once it's here, the beautiful, shimmering melodies of Wintro, Looking Through, Snowfall and Slide clamp themselves on the mind and won't go away. Pane is reminiscent of large hailstones which nearly stopped the recording as they battered the windows, and the jig Melter was inspired by the sudden thaw.
Mike is in great demand as a performer, composer and teacher, and he recorded his 12 self-written pieces in his friends' Glasgow flat, absolutely solo but multi-instrumentally, with the masterful fiddle, acoustic and tenor guitars, cittern, piano, melodica, glockenspiel, percussion and voice. This is complex and mature Scottish composition, but with Scandinavian and other Northern European influences; it's exciting, brooding and mysterious, just like dark December with a promise that Christmas is just around the corner.
Bill Price

50 Years
IMEXCD0150
****
Dublin in 1962 was a vastly different place from the proud, bustling city today. Irish music seems to flow out of the bars and other drinking dens; but 50 years ago, Paddy O'Donoghue's Bar was the only establishment to welcome the weirdy-beardies who tended to gravitate there with their instruments, vocal cords and raging thirsts. There was Ronnie Drew, short careers as an electrician, a dishwasher and a telephone operator behind him, just back from Spain where he mastered flamenco guitar and Spanish; Barney McKenna, already a banjo master; Ciarán Bourke, Irish-speaking doctor's son; and Luke Kelly, also back in Dublin after a period of busking and working on English building sites, where he had become a fan of the folk club scene. As the sessions got wilder, drinkers and interested fans flocked to the sawdust floor of O'Donoghue's to absorb their minds and eyes in the sight and sounds of The Traditional Irish Scene. The Dubliners were born.
Ronnie, Luke, Barney and Ciarán have passed away now; however, The Dubliners are a rolling successful institution. Fiddler John Sheehan was the first to join, and singer/musicians Bob Lynch (1935-1982), Jim McCann, Seán Cannon, Eamonn Campbell, Paddy Reilly and Patsy Watchorn signed up as permanent Dubliners, who are celebrating their 50th anniversary with a marvellous three-CD package of all the Dubs' recordings. CD1 kicks off with Seven Drunken Nights, with the favourite 'hits'; Carrickfergus, John Conolly's Fiddler's Green, The Spanish Lady, Raglan Road, The Auld Triangle. If fact, there are 50 songs and tunes, one for each year (including Seán's delightful reading of the Leon Rosselson warning, Don't Get Married, Girls.) Take your time, listen - and enjoy!
Mick Tems

Embers
Fellside Recordings FECD255
***
Joe is the son of that esteemed folk dynasty and separated couple, guitarist, singer and superb songwriter Steve Tilston and Maggie Boyle, that golden-voiced carrier of the Irish song tradition. Embers is his debut album; and despite Maggie and Steve's strong musical influences, this young singer-songwriter has figuratively flown the coop and is determined to strike out on his own. Joe gets a boost from his elder half-sister Martha Tilston, the songwriter-guitarist who joins him in harmony in his first track, The Railway Children; there's a delicious hint of that lamented mysterious weaver of songs, Nick Drake's music and voice, too, in a couple of later tracks.
There's a six-strong phalanx of backing musicians, consisting of Luke Yates on violin and electric guitar, Matt Tweed (bouzouki/electric guitar), Sean Howe (drums), Robin Tyndale-Biscoe (percussion), Philippa Ratcliff ('cello) and Hugh Bradley (double and fretless bass). Some of Joe's compositions are rather wide of the mark for folk club circles, but he's branching out and attempting to make his music heard by a wider, younger audience.
Perhaps it's Joe's brief, four-word tribute to his parents – "For Mum and Dad" - that really says it all. When he sings the strikingly unusual Henry And Liza, something sounds strangely familiar; it's then that you realise it was Maggie covering her son Joe's song on her Won't You Come Away CD, a precious advertisement showcasing his writing. Maggie has a proud reputation in selecting only the best songs, and Joe's writing is a real feather in the cap. I'll look forward to his second album.
Bill Price

Angels Without Wings
Navigator 074P
****
That silver-voiced lass from Kill in County Kildare whose soulful vocals and soaring, sparkling singing turn grown men's knees to absolute jelly, has triumphed yet again with this sizzling, bubbling CD. Respected and loved as a singer/songwriter, she grew up in a musical household, and began singing in the church choir her mother played organ and sang for. She studied at the Bel Canto Singing School in Dublin, and at the age of 18 she travelled to New York, where she joined the Irish-American supergroup Cherish The Ladies. Her solo 2008 breakthrough In Love And Light won her international acclaim, including a US Indie Acoustic Award which signalled her music's crossover appeal. Collaborations with Eddi Reader, Idlewild and Drever, McCusker and Woomble followed, along with multiple BBC Radio 2 Folk award nominations.
Her new album features original songs which take their inspiration from the world of traditional folk, tinged with country influences; the title song is a glorious waltz, tinged with continental influences which really show off her fabulous, trilling vocals. The body of the album is a beguiling mix of Irish songwriting and American culture; Wine And Roses (with Tim O'Brien providing some gorgeous harmony) and Dearest Johnny work a treat, sweet vocals and some sizzling fiddle and banjo from Dirk Powell, diatonic accordion from Andy Cutting and vocal support from Karine Polwart.
Heidi's voice blends well with Louis Abbot on The Loneliest, which features haunting whistle and flutes of Michael McGoldrick and the guitar of Mark Knopfler. The album was brilliantly produced by Heidi's musician husband John McCusker, who features on fiddle, viola and ukulele and accompanies her on tour; it's bursting with musicianship of the highest order, with guest players including Phil Cunningham, Boo Hewerdine, Richard Bennett, King Creosote and Donald Shaw. Jerry Dobro, Tim O'Brien and Julie Fowlis all join her on the beautiful When The Roses Come Again.
Mick Tems

Gifts
Orcadian Recordings
****
A major player on the Scottish folk roots scene for many years, Orcadian musician Ivan Drever is probably best known for his work with the band Wolfstone during the 1990s and subsequently for his traditionally-inspired songwriting. For this latest project, he's joined by genre-hopping Scottish percussionist Frankie McGuire, (founder of the highly successful band Lyra Celtica) and Rich Young, an in-demand English guitarist who's worked with the likes of Steve Marriott, Mark Knopfler and Loudon Wainwright III.
Gifts is the first release from these three musicians and, given their collective experience, it should come as no surprise that it's a real gem, with Drever's excellent song-writing at its heart. Taking their cues from the British tradition, country, blues and with rock 'n' roll undertones, Drever, McGuire and Young prove to be excellent company on an album that's as comforting as a warm overcoat on a cold day.
From the first bars of the country blues-inspired opening track Candle In The Night to the piano led closer You Take The Rhyth', Gifts is an entertainingly varied album that's equally informed by the diverse backgrounds and common interests of the musicians.
With nothing to prove, DMY have produced an album that sounds deceptively simple, but which, on repeated listening reveals itself to be a sublime combination of writing arrangement and performance that will appeal to a broad cross-section of music lovers.
Whether it's the trad. influences of When The Blue Turns To Red, the Christy Moore-esque My Father's Son or the rock 'n' roll of Roll Over Stonehaven (a lovingly-crafted paean to the much-loved Aberdeenshire seaside town), these talented musicians demonstrate an innate mutual respect and understanding resulting in an album of understated brilliance.
Dave Haslam

Every Mortal Place
Fledgling FLED3089
****
I always look forward to "Squeezebox King" John's albums; his commitment and love for traditional music and his sheer instrumental art are a delight. This album focuses on songs and dance tunes from Shropshire, the county nestling next to Wales where John has made his home since 1973; and it's an extraordinary and quite magnificent solo gem. John's wife, Sally, lends harmonising vocals, but otherwise it's John by himself, occasionally multi-tracking where there's a demand. For instance, he kicks off with button accordion with dance tune Wednesday Night, and multitracks beautifully with bass and tenor concertinas on The Great Eastern Polka.
The album's title comes from the mysterious folk carol, Under The Leaves Of Life; John labels it "A CD of Shropshire Folk Music", although it could quite easily be called "Folk music found in Shropshire"; Old Father Fox is a interesting Shropshire version of the well-known West Country folksong, Tommy Suet's Ball is George Fradley of Derbyshire's Mrs Merry's Ball, and Sweet Swansea comes from the extensive repertoire of the Welsh traveller May Bradley, who moved to Ludlow (in the 1970s, I took down a song called I Was Born To A Travelling Notion by a Swansea gypsy who was one of May's relatives; both May's song and his are virtually the same, but his had an extra two verses tacked on.)
Soul, Soul comes from the family of Welsh and English border souling songs, but John's is so much better! The album ends triumphantly with the magnificent folk carol While Shepherds Watched, sung to one of the most uplifting of all its 20 tunes. John's album was produced by Ollie Knight in Panda Sound in North Yorkshire, one who can always be relied on to ignite that special folk atmosphere.
Mick Tems

Folk Awards 2013
Proper Music Properfolk 14 (3-CD set)
****
The Radio 2 Folk Awards jamboree is over and done, and the winners will have basked in the glory and the artists who have been beaten into second place will try again for another year. The usual suspects, Bellowhead, who took Best Album, roar in with the blistering shanty Roll The Woodpile Down, and it was fabulous to see Nic Jones (Texas Girl At The Funeral Of Her Father) awarded Folk Singer Of The Year. Lau won Best Group (The Bird That Winds The Spring), Kathryn Roberts and Sean Lakeman took Best Duo (The Ballad Of Andy Jacobs) while Kathryn Tickell was absolutely brilliant in pocketing Musician Of The Year (Small Coals).
But the artists who didn't win the Folk Awards feature prominently; for instance, Hannah James and Sam Sweeney weave gutsy fiddle and accordion with The Farmer's Cursed Wife, Duncan Chisholm plays the Unknown Air beautifully, Luke Jackson (who has toured with Martyn Joseph) sings Last Train soulfully, Kathleen MacInnes is enchanting with Tha Sneachd' Air Druim and The Unthanks radiate northern magic in Black Trade. The third CD features 10 tracks by Young Folk Award contenders, and Greg Russell and Ciaran Algar won it; here they have a ball on Working On The New Railroad. However, I miss the Welsh artists who really deserve being nominated; Let's hope that Jamie Smith's Mabon and Calan get themselves noticed in the coming year, so they can give everybody a run for their money.
Mick Tems

Chocolate Paper Suites
Tightrope Records
****
Probably familiar to visitors here through her involvement with The Darwin Song Project, (the 2009 songwriting project, CD and concerts that also involved, among others, Chris Wood, Karine Polwart, Emily Smith and Jez Lowe), singer and pianist Krista Detor is something of a songwriting institution in her native USA.
Chocolate Paper Suites is a collection of classy, thought-provoking, folk-influenced contemporary writing inspired by the works of authors and thinkers including Dylan Thomas, Federico Garcia Lorca and the aforementioned Charles Darwin that goes a long way to explaining why she's held with such reverence.
Although this album has been on release since 2010, it's one that if it passed you originally is well worth tracking down for beautifully atmospheric songs such as the haunting piano ballads Recklessness & Rust and So Goes The Night, the gentle shuffle of Dazzling and the ambitious Clock Of The World, a reflection on human existence that's heart-stopping in both its composition and performance.
Dave Haslam