---
Expand the Table of Contents (below) to find the review you want
DECEMBER 2023
---
MICK'S QUICKS
The record industry and commercial companies are now putting out so many single releases that the Reviews and Mick's Quicks pages are simply drowned out in an absolute flood – so I've had to call a halt. In future, only albums and EPs will be published. On the other hand, please contact me if you would like your album to be publicised.  
►  They have chalked up more than two decades on the road, 25 album releases, two honorary doctorates, three BBC Folk Awards, no less than four Royal Albert Hall sell-outs and tours in 14 countries from America to Australia – now Show of Hands are calling a halt to touring. To make up for it, songwriter/guitarist Steve Knightley and wonderful multi-instrumentalist Phil Beer (with erstwhile accompanist Miranda Sykes on double bass) are releasing a double album, Show of Hands: Roots 2 (HMCD52), a whopping 31 'hits' including 'Haunt You', Columbus (Didn't Find America)', 'Country Life', Devil's Right Hand' and Steve's total demolishing of the Tory Party, 'Arrogance, Ignorance and Greed'. Sit back and just imagine that you're at a concert – although the out-and-out favourite 'Cousin Jack' is noticeably absent. But it doesn't matter a flying fig; there are many more songs to keep us all really happy. FolkWales verdict: Thumbs up!
► The Guardian calls brilliant Scottish artist Karine Polwart "One of the finest singer-songwriters in Britain"; how very true. Her latest EP, Seek The Light (Hudson Records) contains four incisive tone-poems, her lovely voice painting a vivid picture as she describes natural wonders in her own land and sea; musicians Pippa Murphy and Dave Milligan help to enhance the atmosphere. French accordion 'Ballon de Paris', 'Wind Blown', 'Night Bees' and 'Lightseekers', the words of the last track inspiring the EP title. Speech and song combine to form a perfect marriage. FolkWales verdict: Thumbs up!
► The fourth and final release in the breathtaking Quarterdays series sees superb Scottish fiddle player and composer Gavin Marwick join forces with Firelight Trio friend and musician Phil Alexander on accordion and piano; Quarterdays: Martinmas (JYMQD004) is only six tracks, but it's packed of reels, jigs, strathspeys and beautiful airs. Gavin and Phil celebrate St Martin of Tours, France, who was born in the fourth century in what is now part of Hungary; he served in the Roman army, ending up as Bishop of Tours. Fiddle, accordion and piano are rising to the heady pinnacle of sheer brilliance. FolkWales verdict: Thumbs up!
► Wonderful Scottish and English songwriters Jenny Sturgeon and Boo Hewerdine lose themselves and fly away in the 12 mysterious electronica dreamworld tracks that are the album Outliers (Hudson Records, HUD038CD); they share thoughts, lyrics and feelings that gently draw you into their own private subconsciousness. The only beat is the pulsing thrum in 'Lines'; 'The Longest Day', 'A Wish That Never Came True', 'Salvage' and the weird finisher 'Powercuts' are highlights – likewise 'Indigo', based on an original 1974 recording by Alan Bruford of two Shetland sisters, Jean and Christine Morrison. Warning: Play this album twice, and you'll be bound to be addicted. FolkWales verdict: Thumbs up!
► Global musician Jason Carter is excelling at the weird double-instrument known as the harp guitar; his album, Seeking the Divine (Naxos World, NXW76166-2) explores its compelling sound as he touches the bass strings as well as the high frets. Nine fascinating tracks, from 'Fratres' and 'Guten Morgen Mein Engel' to 'The Colour of Silence' and 'Almost Home', are highly listenable and likeable. FolkWales verdict: Thumbs up!
► Australian Lilliahna Rogers is a young singer-songwriter, poet and multi-instrumentalist who lives on the Sunshine Coast in Queensland, Australia; Her debut EP is called Mind Garden (independent label, no catalogue number), but her pretty but oh-so-samey songs don't float my boat a lot. She falls into the trap of mouthing her lyrics, which are very unclear. FolkWales verdict: Thumbs down
---
ELIZA CARTHY & JON BODEN
Glad Christmas Comes
Hudson Records HUD045CD
With all the seasonal dross that gets churned out in the hope of grabbing a nice greedy profit, thank goodness for the merry elves of Hudson Records who have obviously turned their backs on the commercial tinselly stampede – which gets earlier and earlier this year, depending on the whims of the advertising industry). Eliza (who's received an MBE and multiple awards) and Jon, lead singer and one of the principal arrangers of Bellowhead, celebrate what used to be the Old Christmas, with a little help of their friends; Glad Christmas Comes was recorded in Sheffield earlier this year, and it features no less than 16 songs including Waterson:Carthy luminaries Emily Portman and Tim van Eyken, Morris dancing from Ewan Wardrop, Jackie Oates Yorkshire's own Backstage Brass, including cornet/trumpet players Rob Deakin and Sam Fisher, trumbonists Dean Jones and Christian Hines, euphonium player Toni Durrant and Rob Browne (tuba), the Dungworth Singers and the Handsworth Sword Dancers. The whole thing was exquisitely produced by long-time collaborator Andy Bell.
The album also features traditional Sheffield carols from Jon's local pub in Dungworth, Sheffield: 'Mount Zion' ('While Shepherds Watched', sung to a totally different tune)  and the traditional 'The Holly and The Ivy'; 'Winter Grace', suggested to Eliza and Jon by Eliza's mum Norma Waterson at the time when they rehearsed in the living room; a highly singable version of the Stanley Brothers' 'Beautiful Star'; an original setting of Shane MacGowan and the Pogues' 'Fairytale of New York', complete with Morris dancing – and Jon makes sure that the song 'I Want a Hippopotamus for Christmas' gets a look-in. Oh, yes: Christmas in the Carthy and Boden households is a very serious business.
In 'The Good Doctor', Jon has cobbled together snippets of the ancient mummers' plays; and Father Christmas, The King of Egypt, brave young George the prince of Britain, the fearsome dragon and the Quack Doctor come knocking at the door. Above all, John's and Eliza's passionate and magnificent voices come soaring and swooping in thrilling harmony, making the rafters roar; Jon discovered 'Ashen Bowl' after Heywood Summers' beautiful 1888 collection The Besom Maker, and Eliza was commissioned to write 'King Of The Birds' about the New Year's wren. Eliza has fallen particularly in love with the gorgeous carol 'In The Bleak Midwinter', written by Christina Rossetti and given this sublime setting by Gastav Holst in 1906. The traditional carols 'I Saw Three Ships Come Sailing In' and the eighteenth-century 'Shepherds Arise' (famously sung by The Copper Family of Rottingdean, East Sussex) are given the full treatment here – and the chorus to the 1800s traditional carol, 'The Holly and The Ivy' is altered when Jon and Eliza sing "The merrier gods", substituting for the familiar "The merry organ" – what a nice gesture.
An interesting point: everybody knows the truncated 'Jingle Bells', but the whole song was actually written by James Pierpoint in 1822, which describes the disasters and pratfalls in venturing out in snowy weather. So sit back, warm to the crackling fire, pour yourselves good measures of wine and just enjoy the festive atmosphere, amply spurred on by Glad Christmas Comes. And a very merry Christmas to all
---
NOVEMBER 2023
---
MALCOLM MACWATT
Dark Harvest

Need To Know Music NTKBBV2024MM
Scottish musician and astounding songwriter Malcolm MacWatt is a mesmeric storyteller who throws a powerful searchlight on dark tales which the English state would prefer to keep covered up. He tells of the great diaspora, where Scots emigrated to America in search of a better life (for instance, 'Out On The Western Plain', 'Buffalo Thunder' and 'She Told Me Not To Go', about whalermen and North Sea oil workers facing dangerous occupations to earn a weekly wage); with the exception of piano, he plays almost all the instrumentation in the album, and he sounds his fiddle and picks his banjo in a transatlantic sense of a new direction.
The title track focuses on Gruinard Island off the Scottish West Coast, between Gairloch and Ullapool. In 1942, during the Second World War, a biological warfare test was carried out on the island by British military scientists from the Biology Department from Porton Down. An anthrax 'bomb' was detonated, and the whole island was contaminated in anthrax spores. It became too dangerous for life to evolve, and many dead animals were consumed in man-made fires. The island was only decontaminated in 1990 – and Malcolm unfolds the grim story with the final line: "You reap what you sow".
In 'Strong Is The North Wind', Malcolm rallies against the Establishment: "They gather against us / those with their own vested interests to keep us in chains / So rise like a rogue wave / Be free of the old feudal ways and be brave." In 'The Church and The Crown', his barbed poetry is striking: "The Church and The Crown, The Church and The Crown / With sceptre and scripture they keep a man down."
As the album title suggests, this is a sombre collection of songs gleaned from the shady side of Scottish history with underlying themes of karma and repercussion. While the lyrics speak of horror, violence and oppression, there's also heroism, bravery and love, all delivered with beautiful melodies and a delicate touch.
In 'Drowsy Maggie', Malcolm combines a popular reel and a song about a boy who is selling drugs for the County Lines gang; he realises that he can't pay his debts, and it's inevitable that the thugs will find him. In 'Semi Scotsman', his love and valiant hopes for Scottish independence shine through: "I have hopes that Scotland's future lies in her own hands / In her own rocky feet she'll proudly stand / And I'll be there to see that day first hand" – and then again: "I have hopes like tartan wove of many threads / We'll weave a nation strong, just and fair / After all, we're a' Jock Tamson's bairns."
However, Malcolm has a deep respect for tradition and heritage, but considers himself to be a contemporary folk artist: "Folk music isn't stuck in the past – it's constantly being written and rewritten, and while I throw a little light onto certain historical events, I'm also trying to create new stories and songs that reflect life today."
---
SEÁN HEELY
Dramagical

Independent label; no catalogue number
***** FIVE STAR CHOICE! *****
He may be American-born and based in Washington DC, but young fiddle wizard Seán Heely performs, composes, nurtures, teaches and breathes Celtic music – especially his well-loved Scottish landscape, language and strong and proud culture. He's a U.S. National Scottish Fiddle Champion as well as an award-winning Irish fiddle and Gàidhlig singer and harper in the folk and Gaelic traditions of Scotland and Ireland. An educator in high demand, Seán holds a degree from University of South Carolina in Classical Violin Performance and was a Artist in Residence at Strathmore Music Center in Maryland. He's also an adjunct instructor at the American University, and he has also been on the faculty at several summer camps such as Acadia Traditional School of Music and Arts, Boxwood Music Festival, Upper Potomac Fiddle Retreat and Fiddle Hell Festival; he has performed in Scotland, Ireland, South America, Germany and at prestigious venues in the U.S., such as the Kennedy Center in Washington DC and Strathmore Music Center. One of Seán's icons, Irish fiddler and National Heritage Fellow Liz Carroll, describes him as "one powerhouse of a fiddler."
Seán attributes his third and latest offering like this: "It was in the beautiful Isle of Skye that I first came up with the concept of an album with the title of Dramagical. A combination of the words 'dramatic' and 'magical' seemed just the right word to describe the natural beauty of Scotland." This breathtaking collection contains 11 wonderful tracks, opening with a trio of tunes. Seán composed the serene air 'The Dram Circle' and 'Quarantine' was written at Sean's friend's kitchen table – and Liz Carroll's 'The E-B-E Reel' breaks out in a flurry of a shower of fiery notes. 'Journey Through Strathmore' is a delightful three-tune tone-poem, where the strident march, the fierce strathspey and glittering reel strike bright sparks; and 'View From The Quiraing' is a spectacular tune, where Sean writes: "My first visit to The Isle of Skye was life-changing. The Quiraing is truly a geological wonder and one of the most unbelievably gorgeous places in the world. Listen to this piece and imagine yourself in the Quiraing or in your favourite natural place."
'Cernunnos: An Dia Adharcach' is inspired by the horned god of the forest and protector of animals, and this powerful deity can be found throughout all Celtic culture; Sean presents Cernunnos as a stunning solo piobaireachd which was originally music for the highland bagpipe. 'Si Mòrag Puirt à Beul' is a mighty mouth-music tongue-twister, and Sean's melody 'Return to Iona' explores the island's history from pagan beginnings to the arrival of Christianity to the Gàidhlig culture.
All in all, Seàn's oh-so-expressive and white-hot fiddle is the sure-fire winner. The last track, he tributes the gorgeous 'Pearls Of The Spey' and the jaw-dropping 'A Tune For Liz Carroll'; Seàn writes that the Irish fiddler "has been one of my greatest mentors and friends in traditional music. Upon meeting her in 2014, she inspired me to start composing tunes and her fiddle playing has had a huge influence on my sound. This tune sounds like something she would love to play!" There's no doubt about it: Celtic music is marching on the crest of a powerful wave, and Seàn is riding high with the wild horses. May his thrilling sounds of his wonderful fiddle endure for ever and ever.
---
HOLLY & THE REIVERS
Three Galleys

Independent release: HATR2508
The Reivers were Anglo-Scottish border raiders from the late 13th to the 17th centuries, and they included both Scottish and English people. Holly & The Reivers are a Newcastle upon Tyne trio, comprising wonderful singer and guitarist Holly Clarke, fiddler and singer Merle Harbron and banjo player and singer Bertie Armstrong; Three Galleys was recorded in four days at Blank Studios in Newcastle upon Tyne, an incredible creative hub for the musicians of the city, and the debut album reaches into the depths of the darker side of folk song, bringing forth the messages in the songs that are deeply rooted human experience through history. It's overflowing with rich storytelling, Holly's impassioned and strong vocals drawing the audience in and creating such a heady atmosphere.
First up is 'Intro', which is a field recording by Holly, taken from a Scottish beach, which segues into 'Three Danish Galleys', a mysterious shores-of-Somerset song which was included in Rugh L. Tongue's book The Chime Child; some say it was traditional, but others are of the opinion that she wrote it. The strange lyrics go right back to an ancient otherworldly time when Vikings raided the village of Porlock; the band  generate a thoroughly windswept, stark sound, with the restless banjo displaying snatches of Americana and the fiddle swooping and soaring high, and it's totally magnificent.
Holly & The Reivers are taking inspiration from groups like Lankum and The Furrow Collective, and this album is a bubbling caldron of traditional and written songs; 'In Dublin's Fair City' and the last track, 'Willie O'Winsbury', contrast with contemporaneous material such as tunes like 'Mary's' and 'Interlude', Chris Wood and Hugh Lupton's composition 'Bleary Winter' and the song 'Last Chance', West Virginian musician Hoben Smith who really made his mark on American Old Time music. Though firmly in the folk song tradition, the trio has a signature sound that comprises of their individual roots within old time music, supernatural ballads, political folk songs, Scottish fiddle and Welsh song – it is in these border lands of the folk genre that they thrive wonderfully without boundaries. Three Galleys deserves to have another listen – and another again!
---
LIHOU
Reveillez-vous Car Il Est Jour
Independent label: Loure 17
www.dastum.bzh/article/lihou-reveillez-vous-car-il-est-jour-musiques-traditionnelles-des-iles-anglo-normandes/
Lihou is a remote and beautiful island, just off Guernsey's west coast in the archipelago of the Channel Islands, sheltering in the lee of the Normandy shores; the French call the islands les Îles Anglo-Normandes, and the English language and French culture have existed together for centuries. Lihou is also an anglo-gallic quartet, consisting of Roland Scales (voice, concertina, Jew's harp), Emmanuelle Bouthillier (voice, fiddle), Étienne Lagrange (voice, fiddle) and James Dumbleton (voice, mandolin, fiddle, Jew's harp, whistle) – Aline Pilon adds some hurdy-gurdy, and there's a picture of her playing a veille à roue in the very informative booklet. The 14-track album translates from the French language as 'Wake Up, Because it is Day' – it's an exhilarating insight on many uncovered, lost gems that deserve to be preserved.
Lihou's repertoire is largely made up of the Channel Islands songs and tunes which the English collector Peter Kennedy was prominent in preserving many traditional pieces, from 'Mon Pere M'y Marie' (My Father Married Me Off) by the Jersey traditional singer Adolphus Le Ruez, 'Oh Mother Dear', by John (Jack) Le Feuvre from Sark and the lovely song 'Reveillez-vous' (Awake, Beautiful Sleeper), which he gleaned from Morrison Torode in St Pierre du Bois, Guernsey in 1957. Roland, Emmanuelle, Étienne and James fire off a pair of Heel Toe Polkas, which Kennedy collected from Jersey fiddler Clarence Noël and accordionist Leonard Belloeil from Castel Parish, Guernsey; the combination of fiddles, mandolin and concertina makes the atmosphere zinging and sparkling. There's also a Broom Dance, collected from Hilary Carré by Kennedy in 1957, and the 'Off She Goes' jig which is common in the Channel Islands and the whole British mainland.
The two local francophone dialects from Jersey and Guernsey (Jèrriais and Guernésiais) tend to dominate the English tradition, but there's a refreshing Jersey version of 'Greenland Whalers', which was collected by Kennedy from Philip Hamon and Hilary Carré; there's a mis-heard Mondegreen that crops up: "For Greenland is a vacant place / where they do grow no greens…" The booklet says that lyrics "had James and Roland in hysterics at first, for their descent from the sublime into the banal and apparent preoccupation of Channel Islanders with market gardening rather than seafaring."
Lihou is made up of musicians from Guernsey, Normandy, Brittany and England; and it's all down to Roland, who has devised a debut album that sparks vital imagination and a great deal of interest in the Channel Islands tradition – and hearty congratulations on his painstaking research.
---
OCTOBER 2023
---
JACK RUTTER
This Is Something Constant

RUTTCD027
Huddersfield folk singer Jack Rutter certainly knows how to deliver a proud and venerable song and make the greatest impact with it. His latest nine-track album is an exciting melting pot of ballads old and new, the Cecil Sharp collection, Bothy songs, the June Tabor repertoire, the Veteran catalogue and Edwin Waugh's published booklet Poems & Songs of Old Lancashire – and Jack gathers them all together, with the invaluable help of master musician Mike McGoldrick on pipes, flute and whistle and renowned Scottish fiddle and viola player Patsy Reid.
His impassioned, strong voice and his powerhouse bouzouki and guitar can light the blue touchpaper of his many sets and electrify the audiences; in the opening track, 'Bold Nevison The Highwayman', Jack blows his harmonica as though his life was depending on it, attacks his bouzouki and plunges into the story. With Mike and Patsy accompanying, this is a mighty and phenomenal piece of playing.
The highlights just pile up – Jack saw 'Many's The Night (The Harvest Home)' from Ord's Bothy Songs and Ballads and wanted to learn it, and 'Sedburn Fair' was collected from a Miss Hayhurst of Milnthorpe in Westmorland by Frank Kidson. Jack had the Veteran compilation Down In The Fields from Huddersfield library, and 'Nine and Ninety' riddle song came from retired farmer Jeff Wesley in Northamptonshire; Jack writes in the track notes: "His was one of the first really traditional voices that grabbed my teenage punk ears and made them realise this whole folk thing was pretty brilliant."
Sharp collected 'The Shepherd On The Mountain' from Charles Tanner of the Bampton Morris Dancers, and 'James Atley and Sir Fenix' comes from the Child ballads; Jack learned the final track, 'Upon The Mountains High' from Waugh, and a jolly rumbustious song it is. His lovely Wheatstone McCann duet concertina features on the album, too.
All in all, it's a pretty fine offering; I would best leave the wise and respected words of Kathryn Tickell, first lady of the Northumbrian smallpipes: 'In the spirit of the old traditional singers, Jack Rutter takes a song, shapes it, lives with it and brings out something unique. This album makes my heart sing".
---
SIGER
When We Fly

TRAD Records TRAD028
***** FIVE STAR CHOICE! *****
Siger are two-thirds of that inspiring Belgian band of brothers, Trio Dhoore; Hartwin Dhoore is the diatonic accordionist and Ward Dhoore is wonderfully proficient in mandola, guitar, synths and soundscapes. This is their second album, and it celebrates their return to international touring; They write on the sleeve note: "Being siblings, making music together can be challenging but also very rewarding. When we immerse ourselves into music and meet each other in our musical universe – that's when we fly!"
Hartin and Ward compose all ten tracks on this completely lovely album; it's thoroughly relaxing, very rewarding, and extremely essential when you're listening to some uplifting sounds to ease the long journey home. When We Fly was recorded, mixed and mastered by Jeroen Geerink at the Studio Trad at the village of Erpe, Belgium; the whole set is  coloured by summer breezes, gliding birds, falling snow and a plethora of dreamy influences that Hartwin and Ward create – it's absolutely gorgeous.
The opening track, 'Orchard Breeze', sets the scene; Hartwin's sweet Castagnari and Ward's gently flowing strings blend and knit together in a hypnotic sound that totally delights and sets the permanent smiles on their worldwide audience. 'Back On Track' heralds Ward's mandola setting off on a loping, dancing jig; 'When We Fly' swoops and soars in a dizzy complicated three-two hornpipe, and 'Irish Bird' paints a picture of a solitary winged flight, drifting and circling and carried away by rising air currents. 'Downhill Drifters' and 'Mareel' are thoughtfully constructed, and 'Bobby' is quietly and beautifully pensive. 'Linus' strides out once again, and 'Airboys' produces a glittering shower of notes. 'We'll Meet Again' is the perfect closer, and Jeroen's flugelhorn nestles into Hartwin's button box and Ward's dexterity in a simply breathtaking finale. Siger, and Trad Records, simply amaze me – may they flourish and grow for a very long time.
---
PISKEY LED
Piskey Led

Independently released: no catalogue number
Piskey Led are four young musicians who formed in Cardiff in late 2021; they showcase a highly entertaining and absorbing mixture of original and traditional music, influenced by the folk traditions of Cornwall, Northern England and Ireland. The personnel are Cornishwoman Katie Lower on flute, whistles and piano, Lancastrian Josh Goodey on double bass, harmonium and mandocello and two Ulstermen, guitarist James Bower and Chris Mercer on mandolin, bouzouki, harmonicas and bodhrán; the band has played at a number of Welsh festivals, including Devauden, How The Light Gets In at Hay on Wye and Folk On The Lawn in Tintern, and they launched their eponymous debut album at the Norwegian Church Arts Centre in Cardiff Bay in August. Suffice it to say that it really is a little cracker.
Why the band name Piskey Led? In Cornwall, to be piskey led means to be led astray by faeries or pixies, known in the Cornish dialect as 'piskeys'. Myth has it that when walking home from the town, certain poor souls would be tricked into wandering off into the wilderness by these mischievous little creatures. In reality, imbibers who obviously had one drink too many and were looking for an excuse to explain their errant behaviour would blame it on the piskeys; drunkards would think themselves tricked by them, inspiring the local saying: 'piskey led is often whiskey led!'
Their album is a delightful mixture of northern English folk songs ('Sally Monroe', first printed in Newcastle-upon-Tyne in 1834, about a 'gallant' ship who was wrecked close to the Llŷn Peninsula, and 'Ashton Famine', found in Mike Harding's Folk Songs of Lancashire), Irish songs ('Buncrana Train', a 1940s pean of praise to the Londonderry and Lough Swilly Railway, which ran from the Derry graving dock to the Donegal countryside in 1853 until it closed to passengers in 1948 and freight services in 1953, and the pretty 'Blackbird of Mullaghmore' refers to a Poitín still); but the emphasis is tunes and songs from Cornwall. The opener is 'Carn Galva', two contrasting tunes from Cornish musician Jon Mills; 'Mousehole's Joni' follows up, written by Josh and Katie when they thought they saw Joni Mitchell walking along the harbour wall in Mousehole village; and the 'Come All Good Cornish Boys' medley, ('Hard Rock Miner' from Cornish cornerstone Dr Merv Davey, 'Tom Bawcock's Eve', a Mousehole song sung on December 23 to celebrate Tom's safe return with a boatful of fish to feed the village, and words taken from a sign that hangs in a West Cornish pub). 'Hwibanowl Nowydh' is a set of reels written for Katie's dancing whistle, and 'Bucca's Chanter' was inspired from the tale of William Edwards who was so piskey led on his way home from the village feast that he met no other but Bucca, the Cornish devil himself. The final piece is 'Zennor', adapted from Victoria Field's poem; at the end of an old cross bench at Zennor church is a 15th century intricate carving of a mermaid, holding a comb and a glass mirror, and the album inevitably draws the curtain on an old Cornish tale.
One of the highlights is that Piskey Led pile in with an array of their instruments, and the band completely comes together and knits tightly to bring on a good, rollicking performance. This album proves that we could be hearing much more of James, Josh, Katie and Chris before too long.
---
MICK'S QUICKS
The record industry and commercial companies are now putting out so many single releases that the Reviews and Mick's Quicks pages are simply drowned out in an absolute flood – so I've had to call a halt. In future, only albums and EPs will be considered. On the other hand, please contact me if you would like your album to be publicised.
► Prohibition-era purveyors The Jake Leg Jug Band, now slimmed down to leader and double-bassist Duncan Wilcox, harmonica king Liam Ward plus powerhouse newcomer and guitarist/banjoist Warren James, showcase their seventh album of gospel, blues and jazz, Hello Central (Green Bullet Records, BG2301). The 12-track collection simply bubbles over with raucous choruses and instrumental virtuosity from 'St Louis Blues' to 'Gloryland', with a stunning acapella 'Moses Smote The Water'; Liam excels himself on jug, washboard, kazoo and saw, with a brilliant harp solo in 'Fox Chase'.  Alex Clarke, Andy Henderson and Richard Leach make up the mighty horn section; it's one hell of a smoking-hot platter. FolkWales verdict: Thumbs up!
► …And The Liam Ward Band release Shine (Green Bullet Records, BG2302), a blues-drenched charity album on behalf of The Stroke Association; all proceeds go the association, who support stroke survivors and their families. Liam grew up in a blues-filled house, and his dad was a dedicated family man with an amazing record collection and a strong sense of social justice. He passed away from a stroke, and Liam and the band dedicated all of the ten tracks to his memory. Liam wrote the entire set, from 'I Got Lucky' to 'Do What You Do'; the final song is 'Give It All Up For You', one of his familiar standout showcases with solo harmonica combined with unaccompanied blues voice, and it's a highlight of the whole show. He's looking for live gigs to promote the charity, as well – any takers? FolkWales verdict: Thumbs up!
► That must-see Scottish powerhouse Blazin' Fiddles celebrate 25 years and launch their tenth album, XXV (Blazin' Records, BFCD2023), drawing together the unique musical excitement of the Highlands and islands and around the globe; long-time leader Bruce MacGregor, Rua Macmillan, Jenna Reid and Kristan Harvey are joined by the formidable Anna Massie on guitar and fiddle and producer/composer Angus Lyon on piano. Nine amazing tracks, composed and trad, ranging from Cape Breton strong and proud culture to breathtaking airs and sizzling Irish reels; just grab an earful of those singing strings breaking out in glorious harmony. What an absolute cracker! FolkWales verdict: Thumbs up!
► Recorded in Shetland by the wonderful Andy Bell, Jenny Sturgeon with Alice Allen & Grant Anderson conjure six breathtaking and beautiful creations on the EP Wintergreen (Hudson Records HUD041CD); the title track, based on lines taken from Isobel Wylie Hutchison's poem Song for Pyrola Uniflora and adapted by Jenny, blends in perfectly with the peaceful and pastoral mood: "How rich this hour that has so quietly brought / Such masterpiece my way." The trio weave a dreamlike, drifting kaleidoscope of shimmering voices, piano, cello, guitar, bass and assorted electronic instruments; her writing is fragile and butterfly-like, but her music is strong and touches the hearts and minds of everyone. FolkWales verdict: Thumbs up!
► Exquisite, blissful harmony in shedloads! Suffolk wife and husband, angel-voiced Lucy and multi-instrumentalist Jon Hart, are Honey and the Bear; their third album, Beyond the Fret (self-released, no catalogue number) is so beautiful, spellbinding and closely personal. 'Fret' is an East Anglian noun, meaning a mist or fog coming from the North Sea; the two met in a songwriting workshop in 2012, and their innovative and sensitive composing is steeped in their home county. Session musicians, including percussionist Evan Carson and diatonic button accordionist Archie Churchill-Moss, enhance the beguiling and mysterious atmosphere. FolkWales verdict: Thumbs up!
► Ahh, those were the days – The Scrub Jay Orchestra comprised Ian A. Anderson (vocal, guitar, slide guitar), Maggie Holland (vocal, electric bass guitar, guitar, banjo) and wonderful young guitar and banjo wizard Martin Simpson. The website Bandcamp have revived their compilation album, Postcards of the Twanging – 1977–1979, eight tracks of delicious down-home American traditional roots; highlights are an unusual and moving version of 'Pontchartrain' and a howling tearjerker, 'Hobo Bill's Last Ride'. The real CD costs £8, the digital £7. FolkWales verdict: Thumbs up!
► The exquisite and totally hypnotic art of the rich desert state of Rajasthan, northern India, is completely encompassed in Jason Singh & The Banswasi Collective's album, Travellers (Hudson Records, HUD029CD); this striking collection is dedicated to John and Faith Singh and their life-long work of supporting, preserving and pioneering Rajahsthani craft and culture. Jason is a sound artist, and he recorded and produced eight tracks featuring a collective of master musicians and thrilling vocalists, most of them from the Manganiyar community, recorded entirely on location at Anokhi Farm in Jaipur, Rajasthan with additional recordings made in London. Featuring traditional instruments such as the ancient khartal, morchang, bhapana, dholak kamaicha, harmonium, dhol and dholak, the album focuses on Sufi culture and the significant impact of climate change on that part of the world. FolkWales verdict: Thumbs up!
► From the city of Lyon, Eight-strong Algerian-French super-group Koum Tara are the champions of Algerian chaabi, stoked up with wonderful heady jazz; their invigorating nine-track album Baraaim El-Louz (Odradek Records, ODRCD710) translates as 'The Buds of the Almond Tree'. The band and album both take their name from verses by the 18th century Algerian poet Mohamed Bebdebbah, while the band's name translates as 'Come and see'. The musicians whip up a giddy, whirling maelstrom, from 'Kifech Nensa' right to 'Zidane'. FolkWales verdict: Thumbs up!
► When she was four years old, entertaining singer-songwriter and finger-pickin' banjoist Mean Mary (aka Mary James) moved from sunny Florida to North Minnesota, near the Canadian border; with her brother Frank and a bunch of musicians, she conjures up a truly delightful first-ever Christmas album, aimed at children everywhere. I'd Rather Be Merry  (Woodrock Records, WDRK-4305) contains 12 tracks of her sparkling songs mixed with traditional carols, including 'I Saw Three Ships', 'Deck the Halls' and 'The Holly and the Ivy'. It's all jolly good seasonal fun; Mary fires up her dancing banjo and fiddle, and despite a few minor caveats, it's still a pretty useful Christmas present. FolkWales verdict: Thumbs up!
---
CATRIN FINCH & AOIFE NÍ BRIAIN
Double You

Bendigedig BEND11
 ***** FIVE STAR CHOICE! *****
The Celtic nations of Wales and Ireland have been closely connected for many centuries, and the two countries have been joined together by a plethora of journeys across the Celtic Sea for countless aeons. Now two welcome events are to unfold this month; the eclectic music festival Other Voices Cardigan / Lleisiau Eraill Aberteifi is coming back to the town's Theatr Mwldan and St Mary's Church on Thursday October 26 until Saturday October 28, after a three-year hiatus – and celebrated Welsh harp virtuoso Catrin Finch and gifted Irish violinist Aoife Ní Briain are performing on the festival bill, launching their absolutely stunning and inspiring debut album, Double You.
Catrin and Aoife met in the depths of lockdown on the digital edition of Other Voices Aberteifi, the West Wales manifestation of the iconic Irish TV series and the Other Voices festival, which began in Dingle some 20 years ago. Dublin-born Aoife came from a musical family; her father is uilleann piper Mick O'Brien, and it was inevitable that the classically-trained musician would become schooled in the Irish tradition. Given her fearless and inquisitive nature, Catrin sought artistic satisfaction beyond the confines of the classical world – and the two of them just clicked.
Double You is a sumptuous mini-CD-book of many full-colour images and vital information on how the recording was produced. It contains nine tracks of mesmerising, shimmering beauty, and the names of the pieces always start with a 'W'. Apart from three traditional tunes, Catrin and Aiofe compose the majority of the album, and first up is 'Whispers', an insistent pizzicato riff in which harp and Hardanger fiddle swirl and dance. Aoife's father spent a lot of time in Norway, and she visited the country many times; she bought the self-same nine-string Hardanger fiddle, and the sound of the two instruments is dazzlingly hypnotic.
The second track, 'Why', is dedicated to Pastelle LeBlanc of Vishtén, the band from Prince Edward Island with whom Catrin collaborated in 2019. As a farewell gift, Pastelle gave Catrin a book of traditional music that she had collected from the island and the Maritimes region of Canada. Sometime later, in the throes of the pandemic, Pastelle was diagnosed with cancer, a journey which Catrin and Aiofe have both experienced. Pastelle died in April, 2022, and Catrin says: "She was my age. We were in contact when she was diagnosed, and she didn't make it. Sometimes you have to wonder – why?" The track starts with an imaginative reworking of one of Aiofe's favourite Breton tunes, 'Personne N'est a Cause' (No-one Is To Blame), popularised by the lovely band Gwerz.
Double You is a delightful melting pot of classical mastery and proud traditional culture;   'Wonder' is based on a Bach prelude, blending variations with some original motifs. 'Wings' is a brand-new take on Catrin's dream-like tune, 'Listen to the Grass Grow', and 'Wandering' – originally called 'The Lost Bee' – evokes the sense of just aimlessly mooching about. I'll share my thoughts with Aiofe: "It has a really beautiful feeling – like you're there, but not there. You're going somewhere, but you don't know why or where or how." The funky 'Waves' progresses from the 'Galway Bay' hornpipe to an old Welsh tune called 'Cwyn Mam Yng Gyfraith' (My Mother-in-law's Lament). Moving on to 'Woven': the baroque composer Pietro Locatelli wrote a series of Copricci for violin, but Aiofe changed the sound and transferred the work to Hardanger fiddle to give it a traditional feel. Catrin and Aoife took motifs from the Caprice and threaded them together to make something new and utterly sublime.
'Waggle' is the famous figure-of-eight dance of the honey-bee, which successful foragers pass information to the hive about the direction the succulent flowers; and the last track 'Wish' is a delicate weaving of two harp classics, 'Tablair Dom do Lamh' (Give Me Your Hand) and 'Llwyn On' (The Ash Grove). The unexpected and really startling bonus track is a wonderful surprise; both harp and fiddle soar and swoop as Catrin and Aoife realise all those years of classical education, tempered by lifelong traditional lifestyle.
I have listened to their unique jaw-dropping style many times, and I kept on still discovering hidden subtle nuances and glittering variations. Catrin and Aoife give the strong impression that they are inseparable sisters of the same Celtic family, closely linked to the proud Irish and Welsh tradition and brilliantly boosted by classical influences; they have created a one-off treasure about which all of us should feel really thankful.
---
MICK'S QUICKS
► Celebrated Irish harper Máire Ní Chathasaigh has digitally re-mastered her iconic and ground-breaking 1985 album The New Strung Harp (Old Bridge Music OBMCD25), the first harp collection to concentrate traditional Irish harp music. Temple Records owner Robin Morton released the album to much critical acclaim, including such epithets as  "an intensely passionate and intelligent record", "a masterpiece of virtuosity" and "a milestone in Irish harp music". Before his death in 2021, he decided to wind up the company and very kindly gifted the rights back to artists. Máire's album has been given a new cover and artwork, although it still features the original painting by Colm Murphy; the years certainly haven't dimmed her amazing dexterity and assured voice, and the album is deliciously stunning as it was then. FolkWales verdict: Thumbs up!
► Contemporary Scottish folk trio Siskin Green are percussionist Jane Bentley, guitarist and fiddler Suzanne Butler and guitarist, pianist and banjo player Margaret McLarty; they draw on themes of faith, feminism and justice, and fiery protest songs  are balanced by re-imagined hymns and their own new material in a three-part gorgeously harmonious sound that moves between earthy and ethereal. The trio are proudly Christian and their 12-track eponymous album (Siskin Green, LIMPET003) engages the listeners in reaching out beyond the confines of church, religion and dogma to embrace the concerns of the public's daily lives. Strong songs such as 'Will Your Anchor Hold' and 'Raise an Alleluia' contrast a pretty tune like 'Helen and Ellen's Waltz'; a thoroughly pleasant session. FolkWales verdict: Thumbs up!
► International singer-songwriters Ward Knútur Townes are Derbyshire-born Lucy Ward, Svavar Knútur from Iceland and Adyn Townes from New Brunswick, Canada; their superb debut album, Unanswered (Betty Beetroot Records, BETTY005) is 12 tracks of startling contemporary compositions, so deliciously weird and wonderful. This is music of the unexpected, bold, moving, eloquent and eclectic that twists and turns from thrilling harmony folk to rock and blues. It's strangely alluring and really hypnotic. FolkWales verdict: Thumbs up!
► The Lemon & Paice Band is Sussex-based folk-roots musicians comprising songwriters Australian Neil Lemon, Angie Paice (AKA Lemon) and bassist Andrew Hodgson; they are joined with Hungarian violinist Peter Huszar and drummer Roger Nunn. Their first project is a self-released six-track EP, Break In The Clouds (no catalogue number); impressive lyrics and strong harmony vocals, but veering to commercial pop. Angie's sweet 'Lonely Angels' is the high spot. FolkWales verdict: Thumbs up!
► Greek composer, conductor and ancient lyre player Theodoros Koumartzis conjures up some mysterious and beautiful sounds on the album Pausis (independently released, no catalogue number); The old port of Thessaloniki in the north-east of Greece has many tales to tell, with the lyre, duduk and the ancient stringed pandura combining with the sublime female vocals, violin, saxophone and the contemporary electronic soundscape that draws on the Greek, Albanian and Cypriot heritage of the musicians. FolkWales verdict: Thumbs up!
► Folk/ballad singer-songwriter, guitarist and Gaelic speaker Wayne Brereton comes from County Offaly in Ireland, and his debut seven-track album The Robin's Call (independently released, no catalogue number) heralds much promising things to come. Irish, Australian and Scottish songs like 'The Diamantina Drover' and 'When First Unto This Country' are mixed with Wayne's material like Come Rain Or Come Shine' and ''S Cuma Grian No Sion'; whistle, bouzouki and bodhrán contribute to a thoroughly pleasant collection. FolkWales verdict: Thumbs up!
► Sorry; Reg Meuross may praise him up to the heights, but Edd Donovan & The Wandering Moles' ten-track album Anchovy (self-released, EDD004) just leaves me cold. His echoey Marmite voice smacks of Americana, but originally he's from Merseyside and he's made his home in Gloucestershire; however, Edd's irritating whiney vocals and the suspect production makes it very difficult to fathom his meaning.  FolkWales verdict: Thumbs down
► The Madrid-based Track Dogs quartet consist of Irish, English and American musicians, and Blind Summits & Hidden Dips (Mondegreen Records, MGR1023) is their third album in 18 months. It's a very eclectic collection, hopping crazily from banjo-led Bill Monroe bluegrass to cabaret, flashy harmonies and exotic summertime partying. Guest singer and Spanish lady Lu Garnet whips it up in their cover of Fleetwood Mac's celebrated hit 'Rhiannon', but the last track, 'Disaster at Sea' – their tribute to the late and well-loved zany poet Les Barker – goes over the top a bit too much and spoils his brilliantly unique humour. Still, I can't help but like it; is there any more Sangria? FolkWales verdict: Thumbs up!
► American Singer-songwriter Rod Picott was born in New Hampshire, raised in Maine and has lived in country music capital Nashville for 25 years. His 10-track album Starlight Tour (Welding Rod Records, no catalogue number), on which he embarks in a 29-date Autumn European trip in the UK, Ireland, Netherlands and Norway, is typical Americana drawly-voiced pop-fodder; instantly forgettable stuff. FolkWales verdict: Thumbs down
---
AUGUST 2023
---
FILKIN'S DRIFT
Rembard's Retreat (EP)

TRAD025
Filkin's Drift are a Cardiff and Gloucestershire guitar-and-fiddle-led duo, consisting of Seth Bye and Chris Roberts; to promote their debut EP, their challenging project is CERDD//ED, an arduous 870-mile long-distance tramp across the Wales Coast Path, performing at places along the way in what they call "a radical approach to sustainable touring". In the Welsh language, 'cerdd' is 'music', and 'cerdded' means 'to walk'; the duo say: "With the climate emergency sharply in focus and people looking for new ways of connecting post-covid, it's clear that the music industry needs fresh and imaginative approaches to touring." The ancient bardic tradition has created an answer for Seth and Chris, suggesting an intrinsic connection between roaming and creating music – so they'll be playing and singing to new audiences, hoping to collect songs, stories and tunes to incorporate into their repertoire – and they'll also be raising money for the charity Live Music Now! Seth and Chris are following in the footsteps of harper Delyth Jenkins, who walked along the Pembrokeshire Coast Path, carrying her miniature harp with the intention of giving a series of impromptu path-side concerts – and Delyth wrote a book, That Would be Telyn, about her 17-day experience.
Rembard's Retreat is named after Rembard, an 11th century abbot who managed a smallholding on a Cotswolds manor house. Seth and Chris veer blissfully between the Celtic Welsh and the southern English genres; the six tracks have a fresh, new attitude about them, and the dancing fiddle and rippling guitar break out in a shower of gushing notes. 'Just Yesterday Morning' and 'Annabel's Jig' are two impressive tunes that Seth composed for a friend who he met while touring in a circus, and 'Clywai'r Tabwrdd' (Hear the Drum), is a farewell poem to Brecon, written by T.I. Williams, a Royal Welch Fusiliers soldier on the departure of the 23rd Regiment to Guernsey in 1826. 'Rembard's Retreat', the EP's title track, is appetisingly original; and 'Beeswing', Richard Thompson's most iconic work, is highly exhilarating in its bold approach.
The last track, the subtle, simple and appealing 'The Girl I Left Behind Me', is a Morris dance traditionally performed in the West Oxfordshire village of Filkins; Seth and Chris write: "This tune has been collected across England dating back to the Elizabethan era, with evidence showing it was a popular tune for dancing in Filkins." The duo's sound is wild, bare, articulate and very inventive – more, please!
---
CALUM STEWART
True North

EMCD03
***** FIVE STAR CHOICE! *****
You might have heard about the incredible mastery of Calum Stewart, former Speyside award-winning uilleann piper, flautist and composer on his brief encounters with the late lamented Welsh band Jamie Smith's Mabon. Calum was living in Brittany at the time, and this second solo album magnificently brings together traditional melodies and lyrical compositions, inspired by the landscape and heritage of his native North of Scotland. His unique musicality is conveyed through the wild, raw Irish pipes and the rich, warm tones of his wooden flute; two Breton musicians, double-bassist Yann Le Bozec and citternist Sylvain Quéré, keep excellent time and compliment his wild and thrilling sound of the Irish pipes and the rich, powerful tones of the wooden flute.
The opening track is Calum's composition and the album title track, 'True North'; his solo uillean pipes seem to fill the air with an immense longing for home. The notes on the album are two verses from 'The Highlands' by Sophie Stevenson, which end with "My soul is in this soil / And her heart within mu own / A sense of security, longing / She will always be my home." Calum, Yann and Sylvain come together tightly in the second offering, 'As, a Thoisach!' – three furious traditional Scottish reels, named 'North Highland Reel', 'As, a Thoisach!' and 'Miss Girdle', which virtually explode in the loudspeakers… amazing, breathtaking stuff.
Seal songs were common in Gaelic fishing communities, and 'Maol Donaidh' are two vocal melodies which were collected in the North West Highlands by Patrick McDonald in the 18th century, but were much older than that; and Calum wrote the hypnotic 'Schottishe Kerlou', dedicated for a special place nestled between the Finisterre valleys and shores. He composed the flute-driven 'Cille Chuimein', the Gaelic name for the village known in English as Fort Augustus after the garrison which was built by the Hanoverians following the Jacobite uprising of 1715: "It's a beautiful place, close to my heart."
'Frost and Snow' is from Francis O'Neill's collection, and 'The Snipe' was written by Donald Riddell, who was a master fiddler, piper, composer, fiddle-maker and pipe major in the Lovat Scouts. Calum shows his exquisite playing in 'The Craigellachie Lasses', and he turns up an exhilarating notch in his self-written and white-hot 'The Phoenix'. His must-hear flute is very fetching in his 'Looking at a Rainbow Through a Dirty Window', and 'Rothiemurchus Rant' is the perfect track to end the album – his uilleann pipes joyously breaking out with Yann and Sylvain in the breathtaking traditional reel 'Miss Lucy Campbell'.
Calum has delighted audiences in his concerts and festivals in many nations of Europe, including Brittany, France, Spain, Belgium, Germany, Scotland, Italy and Denmark; however, the only Welsh venue where he has played was Swansea's Taliesyn Arts Centre in September 2019, nearly four years ago. That's an infuriating, frustrating long time, and it's not been helped by the Brexit utter disaster – perhaps Wales should sue for independence and apply to join the European Union once again?
---
WAYWARD JANE
The Flood

WJ003
Wayward Jane is an Edinburgh-based four-piece whose appetising and lovely music is a modern transatlantic interpretation of the American old-timey tradition. The members are vocalist, double-bassist and guitarist Dan Abrahams, vocalist and guitarist Sam Gillespie, who plays the wooden flute, fiddler and vocalist Rachel Petyt and vocalist, guitarist and five-string banjo player Michael Starkey – it was Michael who came down to Llantrisant Folk Club recently as part of the critically-acclaimed New York and Scotland duo Hannah Read and Michael Starkey. In fact, each musician brings a diverse range of influence and experience to create the band's distinctive sound. Dan is a multi-instrumentalist and sought-after composer and arranger whose other projects include folk genre-busters Dowally and soul-funk powerhouse The Foo Birds; Sam is one half of Northumbrian folk troubadours The Brothers Gillespie; Rachel is the other creative force behind Dowally and a firmly established fixture of the Edinburgh session scene, having a unique fiddle sound and totally bending elements of Scottish folk, gypsy jazz and old-time grit.
The Flood is the third self-released 12-track album made by the quartet and marks the fullest realisation of their own self-styled music that they have been carefully refining over eight years. Studio engineer Graham Young recorded it at the beautiful Heriot Toun in the Scottish Borders; Wayward Jane writes totally original music, intertwined with strong influences from American folk, old-timey and the world of thumb-driven guitar – but it's clearly a sound made by musicians who have come up through the Scottish and Northumbrian folk scene.
The first track, Sam's 'Edinburgh Rain', sets the scene completely; it's thoroughly contemporary and yet delightfully old-fashioned in a lazy, cotton-pickin' sort of way – and boy, can they motor. Songs and mouth-watering tunes seem to tumble over one another; 'Brokeback' is a banjo-and-fiddle-led melody, while Rachel sings the six-and-a-half minute 'Crossing Over Water'; 'The Flood' is a ecstatic shower of notes, and 'Down The River' sits side by side with newly-penned reels already fit for the hollers of the Appalachian Mountains. These guys play old-timey as though they were born for it; in short, it's a perfectly wonderful album.
The final track is 'Liberty'; Sam's soaring vibrato and the band's swooping fiddle and chunky guitars just makes it for me. It's the end of the perfectly satisfying relaxing and happy collection, and I can thoroughly recommend it.
---
ANDRIES BOONE
C.O.N.V.E.R.S.A.T.I.O.N.S

TRAD025
As Scotty remarked to his captain on the Starship Enterprise: "It's folk, Jim – but not as we know it!" Andries Boone, founder of Belgian quartet MANdolinMAN, has always been known for creating works that make the record-buying public stop and think. In 2019 he released his first solo album called C.O.L.O.U.R.S: Music for Mandolin & a Modern Consort; T.I.M.E.L.A.P.S.E. was his second solo offering in 2021, recorded with  mandolin, accordina and piano in a pandemic lockdown. C.O.N.V.E.R.S.A.T.I.O.N.S is his third solo project; his acoustic mandolin takes centre stage, but this time the lovely instrument is engaging in a double-tracked musical discourse with his electric baritone mandolin. He says that this album is built around the sound of the acoustic mandolin and inspired by contemporary big bands, music from the baroque era and movie scores.
Andries composes nine tasty tracks which float around anthemic folk-rock to ethereal, echoey voices; The session musicians include Koen Toté (double bass, tubular bells, timpani and orchestral percussion), Thomas Hoste (hurdy-gurdy), Marieke Van Ransbeeck (musette and bagpipes) Stefaan De Rycke and Christophe Pochet (violins), Esther Coorevits (viola), Vincent Werbrouck (cello), Rozanne Descheemaeker (French horn) and Mario Goussens (drums); the instrumental tunes vary from the doomy starter 'Cartharthis' through the dream-filled 'White Smoke', the short and sweet 'Tunnel Vision' to the final, peaceful 'Truce'.
C.O.N.V.E.R.S.A.T.I.O.N.S is packed with a sense of achievement, of which Andries can feel incredibly proud – this is one which deserves being played over and over again.
---
ANGHARAD JENKINS & PATRICK RIMES
Amrwd

Tŷ Cerdd Records TCR042
***** FIVE STAR CHOICE! *****
I'm going hold my head up and say it right loud: I absolutely love the wild and beautiful sound of the Welsh fiddle tradition, rich and grand tunes that just soar away in perfect harmony. What is more, fiddlers Angharad Jenkins and Patrick Rimes are simply on top of their game in the Welsh folk scene; as founding members of the multi-award-winning band Calan, they have spent a decade and a half at the cutting edge of Welsh traditional music with their daring, defiant and innovative interpretations of an age-old repertoire. Patrick is also a founding member of the brilliant chamber-folk trio VRï, whose future gig at the Pontyclun Institute Athletic Club on Wednesday, December 13 promises to be one of the high spots in Llantrisant Folk Club's 42 wonderful years of music-making. Through VRï's rocketing popularity and Calan's many albums and gruelling tours across three continents, Angharad and Patrick have decided to tone the pace down a bit with their lovely, breathtaking debut album – and what an inspiring, thrilling album it is.
In the Welsh language, Amrwd means 'Raw'. Throughout the Calan years, Angharad and Patrick became aware of a deep, musical support which has matured and grown, a shared instinctive language and a yearning to play these ancient melodies as they were meant to be – that is, raw and unfiltered. They went into Cobra Music Studios, housed in the Riverfront Theatre in the city of Newport, and recorded and produced ten tracks of amazing tunes and songs. Four came from Angharad's pen, nestled together with great respected writers such as Joseph Parry, John Ceiriog Hughes and Daniel James, who took the bardic name of Gwyrosydd.
Angharad and Patrick take time to revisit many well-known and well-loved pieces from their repertoire, and they re-examine some subtle delicacies that shines a new light on their work. The duo of fiddles seem to dance, swoop and dive, and the sound of Patrick's bright and flowing piano triumphantly enhances the arrangements. Old favourites such as 'Myfanwy' and 'Tra Bo Dau' sit side by side with delicious traditional pieces that have slipped further out of the Nation's musical memory; it's as if Angharad and Patrick had gone through the wardrobe and discovered Narnia.
A trio of Angharad's compositions take pride of place in the album; first up is the sweet 'Brandy Cove' – on the shores of Gower – which she first recorded with her mother and brilliant harper Delyth on their debut album. Angharad's and Patrick's fiddles really sing and sparkle, radiating joy and happiness. The second of her self-written pieces is 'Rosehill', and her demure voice and the piano join forces in blissful combination. John Ceiriog Hughes' stanzas and Angharad's spirited music pair up for the third track, 'Nant y Mynydd'; while Patrick introduces the agricultural cowherd's song, 'Gyrri'r Ychen'. Angharad voices the familiar hymn 'Calon Lan', this time brought to new life with a moving and quiet melody; and the fiddle duo fire up with a mighty trio of dance tunes, 'Du Fel y Glo', 'Pibddawns y Mwnci' and 'Reel D'Issoudun.'
'Myfanwy' is a perfect slowed-down fiddle harmony, while Angharad and the piano deliver the best of passionate love-songs with the old chestnut 'Tra Bo Dau'. Angharad and Patrick excel with the fiddle-led medley 'Tiwn Jo', and they sign off with her fine melody 'The Seatons' – both piano and fiddle have an uproarious field day with her deliciously switchback romp. What makes Amrwd such an outstanding collection is this: The two members of Calan have a magical sixth sense when it comes to creating, interpreting and injecting sparkling life into the proud, rich Welsh tradition – more power to their arms for that.
---
NINEBARROW
The Colour of Night

Winding Track 9BTCON
***** FIVE STAR CHOICE! *****
This album, Ninebarrow's fifth, is very special; Dorset-based duo Jon Whitley and Jay LaBouchardiere celebrate their first decade together, and The Colour of Night is chock-full of 11 stunning must-hear tracks which flies the proud flag of absolute quality. They hit on the stage name after Nine Barrow Down, an elongated chalk escarpment which forms the northern ridge of the Purbeck Hills; their perfect sound paints an aural picture of soaring high harmonies which are spot-on, deliciously precise and elegantly garlanded with gorgeous accompaniment from Lee Mackenzie's soothing and beautiful cello, John Parker's prowling double bass and quiet but insistent percussion from Evan Carson and Mark Tucker. It speaks of summer, pastoral landscapes, gentle breeze, peace, contentment and love – but it can pleasantly jolt the audience's minds when they shift a gear and move ever-so-gently into exquisite, slinky and artful pop.
Jon and Jay write in the impressively illustrated songbook that accompanies The Colour of Night: "We've known each other since we met at school at the tender age of twelve (way too long ago now!) We became 'an item' at fifteen and eventually got married in 2017. We've grown up together, and learned so much about ourselves and each other along the way." In the album, Jay fills out Ninebarrow's unique sound with reed organ while Jon plays ukulele, tenor guitar, octave mandola and dreamy piano.
Ninebarrow compose such good, personal songs; however, they carefully and intelligently cherry-pick the high gallery of writing. The opening track is 'House', by a London indie musician named Patrick Wolf; Jay has been a fan of his for years, and Patrick's final stanza goes: "This is the greatest peace I've ever known / Only your love makes house a home." Jay and Jon have a wonderful knack of creating such tasteful tunes; poet William Barnes wrote 'The Blackbird', and they combine it with a mouth-watering, catchy melody which they entitle 'Among The Boughs'. Jimmy Macarthy worked as a horse jockey in the village of Macroom in County Cork, and he wrote 'Ride On'; Christy Moore scored with a smash hit which has been covered a zillion times – but Jon and Jay's enticing two-part harmonies and their spectacular arrangement wave a magic wand and make a whole new art form out of it. The restless solo piano heralds the one traditional song, 'The Snows They Melt The Soonest'; and their passionate voices make this the best track of all.
Their original work is so impressive; 'Names In The Sky' tributes Tŷ Hafan, the South Wales children's hospice on the banks of the Bristol Channel, and 'Walk With Me' is just a bold, happy song. 'Kitty's Song' is a Devon girl who fell pregnant out of wedlock and was ostracised by the townspeople; the cruel custom was called Skimmity Riding, where the poor unfortunates were paraded through the streets in front of jeering crowds. 'Ten Miles by Two' salutes the workers who cut the Purbeck and Portland limestones; and Jay wrote the title song when he headed out to the Ninebarrow Woodland at night.
Jay and Jon sign off with 'River Man' by the late Nick Drake, who tragically died nearly 50 years ago at the young age of 26. Drake was an enigmatic writer who was best-known for his wonderful acoustic guitar songs; his work failed to win audience acclaim while he was alive, but his compositions have now gained recognition with many artists, and his material has been covered a plethora of times. Ninebarrow have been regarded for interpreting other writers' work with a very great difference, and they salute and even enhance the great man's artistry – who could ask for that?
---
MICK'S QUICKS
► Scottish fiddler and composer Gavin Marwick & Ruth Morris, his longtime partner and Swedish nyckelharpa player, have released the third EP in the Quarterdays series, Lammas (Journeyman Records JYMQD003) on August 1 – the celebration of the rich connection between humanity and land, and it heralds the beginning of the harvest. They interplay between the two instruments is absolutely breathtaking and beautiful, and the six inspiring tracks paint a vivid picture of ripe cornfields dancing in the breeze. FolkWales verdict: Thumbs up!
► Impressive acoustic guitarist and singer-songwriter Rupert Wates was born in London and since 2007 has been based in New York City. His eleventh album, Elegies (Bite Music BR12118) displays a mesmerising shower of notes and 11 fresh original songs. FolkWales verdict: Thumbs up!
► Harper and golden-voiced singer-songwriter Chloe Matharu was well-known in the Pembrokeshire folk scene, but she moved to the West Coast of Scotland, trained in the Merchant Navy to become a navigational officer and sailed the globe in oil tankers. Her first single, the Orcadian ballad 'The Silkie of Sule Skerry' (CM2023-1) is a seven-minute fantasia soundscape in which the harp, echoey percussion, synth and ghostly seal song wash over the ears; tantalisingly fetching and thoroughly beautiful. FolkWales verdict: Thumbs up!
► Born in the French Haute-Savoie and raised in Linlithgow in Scotland, Joshua Burnell is a highly original songwriter who veers too much into the pop-rock scene; he's an accomplished instrumentalist and singer, but his album Glass Knight (MNR32A) is just too left-field to bear. BBC Radio 2's Mark Radcliffe, English Folk & Dance Magazine and Bright Young Folk may shower him with praises, but it's a no-no from me. FolkWales verdict: Thumbs down
► Legendary Clare fiddler Tony Linnane absolutely sparkles on his wonderful album Ceol na Fidle (Realach Records) 14 tracks of reels, jigs, hornpipes and set dances; he's accompanied on all the tunes by Catherine McHugh on piano and Pádraig Ó Dubhghaill on Guitar, and occasionally by bouzouki player Mick Conneely, whistler Mary Bergin
and flautists Éamon O'Riordan and Jim O'Connor. It's a marvellous kitchen session by this tiny Clare-based enterprise. FolkWales verdict: Thumbs up!
► He sports an acoustic Martin D28 guitar and fiddler Neil McCartney from Merry Hell accompanies him, and bardic druid and songwriter James J Turner impressively rocks the joint with a welter of passionate-voiced songs, well-aimed at giving The Establishment a good kicking, in his 12-track Arts Council England-funded album Future Meets The Past (self-released album, no catalogue number). FolkWales verdict: Thumbs up!
► Irish composer, pianist and singer-songwriter Gareth Williams, who moved to Scotland 20 years ago, says that when he reads the final page of a book, he doesn't want it to end. He records 11 tracks of his album Songs From The Last Page (independent release GWC01CD) from contemporary and past authors such as Ali Smith, Jackie Ray, Robert Louis Stevenson and Arthur Conan Doyle, and he shares vocals with Deirdre Graham; violinist Aisling O Dea and Justyna Jablonska on cello accompany. Unfortunately, the harsh, grating voices and the very unclear words deduct too many points. FolkWales verdict: Thumbs down
► Harper and singer Sarah Deere Jones rustles up a dazzling and happy 15-track collection entitled A Little Piece Of Eden (Independent release, FPCD016), recorded at the Cornwall Harp Centre by Phil Williams, who plays concertina, melodeon and guitar; she also plays English concertina and keyboards. She expertly arranges a welter of traditional English folk songs and dance music, and she composes four fine pieces as well. Just hearing Sarah in multi-tracked harmony is sheer heaven. FolkWales verdict: Thumbs up!
► Folk audiences must have heard of Debra Cowan, the Californian teacher turned folk singer who moved to Springfield, Massachusetts; she regularly toured in Wales and the UK until the pandemic disrupted her travels. In 1996, she recorded a very fine album called A Dram For The Singer (independent release, no catalogue number); she's revived the album again for Bandcamp, and her must-hear and full-on voice sings story-songs including 'Moonshiner', 'Wedding Dress', 'Cold Rain and Snow' and 'The Hills of Shiloh', with her former husband David Cowan striking up in perfect harmony. FolkWales verdict: Thumbs up!
---
JULY 2023
---
STEVE TURNER
Curious Times

The Tradition Bearers LTCD1107
"Don't we live in Curious Times?" sings Steve Turner on his ninth album; he's unearthed an unusual subject for a Victorian protest song, 'When Ladies Go A-Thieving', which rails against the proliferation of department stores with many irresistible goods on sale. The security was very lax and many middle-class women were tempted to shoplift; if they were caught, the judge would tell them off and away they would go. But if a working-class man stole a loaf of bread to feed his starving family, he would be transported to Van Diemen's Land for seven years. Steve has this magic knack of performing and bringing to light a pleasing compendium of rare English and American folk, parlour and really contemporaneous songs, and he always credits his sources in his informative notes.
Curious Times is the fourth album that Steve has recorded in the highly-respected The Tradition Bearers label; Pete Heywood, ex-editor of The Living Tradition magazine, says: "In terms of song accompaniment, Steve is the foremost concertina player of his generation – the Master!" The album sleeve quotes stanzas of Spanish poet Federico García Lorca: "The poetry and music / Are all merely water drawn from the well of mankind / And must be returned to him in a cup of beauty / So that he may drink / And in drinking comes to know himself."
Steve accompanies himself on his flowing English concertina, while folk icon Martin Carthy applies some well-chosen chords and grace-notes on his guitar. Riki Gerardy plays cello, Rob van Sante is on baritone guitar, synth and harmony vocals and Moira Craig, Liz Turner and Alan Rose sing harmony. The 13 tracks are a delight; 'The Cruel Mother' comes from Bowling Green, Kentucky, 'Sail On' was written by Scottish musician Yvonne Lyon and 'Fare You Well My Dearest Dear', Steve's favourite, was collected by Vaughan Williams from Mrs Harriet Verrall in Monks' Gate, near Horsham, in 1904. 'Little Fishie/When The Boat Comes In' is Steve's doff-of-the-hat to his former band mates, Canny Fettle, and Lancashire poet Sam Laycock wrote 'Bonny Brid' about the 1861 American Civil War causing the cotton famine on both sides. 'Come Come My Brave Boys' is from Frederick Fennimore, a retired sailor in Portsmouth Workhouse, and the lovely Irish arts song 'Snowy Breasted Pearl' is attributed to Carolan. 'With Wellington We'll Go' comes from the Halliard Songbook, and Steve attributes 'In Rochester City' to the Dorset singer Marina Russell in 1907 and collector Nick Dow. Steve first heard the blues singer Mary Asquith performing The Texas jailbird song 'Cane On The Brazos', and he found the American Civil War song 'The Vacant Chair' in Gale Huntingdon's book Songs The Whalemen Sang. The album finishes with Charles Dibdin's 'Tom Bowling', who was a sailor from York; he died in 1797. Steve says that Dibdin wrote thousands of songs, and although this is classified as an arts song, many source singers were noted as having it in their repertoire.
Steve's vibrant singing, his sophisticated, dancing concertina and his ability to ignite a story-song really pleases me. Please buy Curious Times; I've already marked down a couple of songs for learning, and I'll bet you a pound to a penny that singers near and far will add a good many more to our wonderful worldwide folk scene.
---
JIM CAUSLEY & FRIENDS
Songs of Dartmoor

Hrōc Music HROC08
Dartmoor is a vast upland in the middle of Devon, bounded by Bovey Tracey to the west, Ivybridge to the south, Tavistock to the east and Okehampton to the north. Its wild, windswept moors, over 160 granite tors, free-roaming ponies, rich farmland and spectacular beauty are a magnet for holidaymakers; but one aspect that visitors to Dartmoor National Park might not get to see is the local people and their rich culture. The area has a longstanding aural tradition of craftsmanship, folklore, song, music and dance which UNESCO classifies as an "Intangible Cultural Heritage" and considers these properties to be of international importance to preserve.
Jim Causley and his many friends – including Nick Wyke on violin, viola and guitar, the Mariners Away Shanty Crew, Josephine and Ross Causley on backing vocals, Marilyn Tucker and Paul Wilson from the Wren Trust registered charity and Matt Norman on mandolin and banjo – have put together an interesting package of 20 Dartmoor songs, from traditional material collected by the Reverend Sabine Baring-Gould in the late nineteenth century to Devonshire dialect Music Hall ditties and wartime songs and contemporary songsmiths who live on the Moor – including a few pieces composed by Jim himself, such as 'The Archangel Way' and 'Pride of the Moor'.
Jim takes the lead on Songs of Dartmoor, which fires off with the comical 'Adam The Poacher', collected by Baring-Gould from fiddler William Andrews of Sheepstor, followed up by 'Craftsmen of the Moor', written by the late Bob Cann, singer, melodeon player, caller and step-dancer, who was born in 1916 and passed away in 1990. The album is full of Dartmoor tales and local stories – including the modern 'Chagford Show', written by Dartmoor farmers Carl Allerfeldt and Carl Allerfeldt, both entertainers and regulars at the show. Tich runs Proper Dartmoor Tours, where he takes visitors around the moor in his Land Rover and gives an excellent insight into Dartmoor life from a genuine local. Of course, Dartmoor Jail broods over the village of Princetown and the moor, and Jim sings a medley of self-composed songs: 'Of Dartamore Prison', 'Hunting Lice and Fleas' and 'The Sharks of Dartamore'. The three poems were written Joseph Valpey, an American prisoner of war who was captured at sea by the British and thrown into Dartmoor Jail in 1814.
Maggie Duffy and Wilfred Hodges performs 'The Dinky Farm Nigh Burrator', a First World War song written by C. John Trythall, who also wrote 'Tavistock Goozey Fair' (eighteenth on Songs of Dartmoor.) The whole album includes with well-known and well-loved chestnut 'Widecombe Fair', and Jim and company join in with gusto. Dartmoor National Park, The Dartmoor Society, The Dartmoor Trust, Providence Chapel, The Museum of Dartmoor Life and Devon Folk are just six sponsors who have made this album happen, and Jim records his sincere thanks.
---
THE GENTLE GOOD
Galargan

Bubblewrap Collective BWR071CD
***** FIVE STAR CHOICE! *****
The Gentle Good, alias Gareth Bonello, is famously known as a gifted, eloquent songwriter and a masterful guitarist; however, he will be taking the stage on September 28 as the Norwegian Church Arts Centre in Cardiff Bay launches his wonderful album Galargan, eight tracks of stunningly beautiful old songs and tunes which offer a bright and entrancing glimpse of Welsh rich tradition. The album title roughly translates as 'Mourning Song', or 'Lament'; the awful two-year pandemic has produced an absolute plethora of folk CDs from musicians who have emerged from lockdown and put down some amazing material, and Gareth acknowledges those who have guided him on his way. The list of thanks includes harper Gwenan Gibbard, fiddler and crwth player Bob Evans, Georgia Ruth, triple harper and Anglesey native Llio Rhydderch and the National Library of Wales in Aberystwyth, where Gareth delved into the archives of historian, collector, author, folk singer and icon Meredydd Evans and his American-born singing wife, collector and a leading authority on Welsh folk music, Phyllis Kinney.
Gareth says that Galargan is "old songs, set down and interpreted when the world was locked up, when things like loss, despair and fear felt more real than ever – when loved ones disappeared, when anger mixed with the water, and everyone felt like they were screaming into the darkness. In periods like this, when there are no words, the old songs suggest themselves: always relevant, always with something new to reveal." He recorded the album in Tŷ Drwg Studios, Grangetown, Cardiff; engineer Frank Naughton produced it. From the very first song, 'Pan Own I Ar Foreddydd' in Maria Jane Williams' 1842 collection Ancient National Airs of Gwent and Morgannwg, Gareth's quiet and crystal-clear voice stands out with his lovely, resonant guitar; then the cello accompanies the following song, the entrancing 'Nid Ywf Yn Llon' (which, according to Mêred and Phyllis, was gathered "from the singing of a drunk" by a warden in Dolgellau prison.) The third song, 'Mae'r Ddaear Yn Glasu' (The Earth Is Greening or In Bloom) is a May or Summer carol; the melody was collected by John Owen from Dwyran, Anglesey from the singing of Robert (Robyn) Hughes, a shoemaker from Rengc Fawr. The words of John Howel (Ioan Glandyfroedd, 1774-1830), paint a vivid picture of spring with birds singing and orchards full of flowers. The course of the song changes in the last verse, with the words carrying a humanitarian message that is as relevant today as it ever was: "The great fertile earth and its treasure are enough / To feed its inhabitants with plenty every day / If only we men were in a peaceful state / And could love each other with one heart." The piano joins the cello and Gareth's dreamy guitar for the beautiful coda, and the song lasts for over five and a half minutes.
Gareth used to attend a session at the Mochyn Du pub in Cardiff, where 'Set Bob' – or 'Triawd Robert Evans' – would be played from time to time. 'Set Bob' is three fascinating tunes from the Welsh tradition named 'Erddigan y Pibydd Coch' (The Red Piper's Tune), 'Tri a Chwech' (Three and Six) and 'Marwnad yr Heliwr' (The Hunter's Lament) played in tribute to the musician Robert Evans who now lives in Cardiff and performs medieval music from Wales on the crwth with the singer Mary-Anne Roberts in the duo Bragod.
'Erddigan y Pibydd Coch' is an old piper's tune that appears in Edward Jones' collection Musical and Poetical Relicks of the Welsh Bards (1784), Dr Crotch's Specimens'  (1808) and John Owen's Gems of Welsh Melody (Owain Alaw, 1860). 'Tri a Chwech' is another bagpipe tune from the Lewis Roberts Collection, and 'Marwnad yr Heliwr' is from the Lewis Jones Collection, which also appears in the Owain Alaw collection (1860). One remarkable fact is that Gareth completely masters his solo guitar and expertly expands upon his impressive arrangement to a work of great acclaim – it's just so amazing.
The quiet cello sounds again on the Maria Jane Williams song 'Pan Own Y Gwanwyn'; Gareth writes: "Apparently 'Pan Own Ni'n Fachgen Ieuanc Llawen' was originally the title before Maria sent the notes to the poet John Jones (Ioan Tegid, 1792-1852) 'for other Welsh words'. The medieval melody wanders along the Dorian mode as the shepherd talks about his work 'watching the sheep with the lambs'. He hears his lover's voice nearby and he becomes so enraptured the world melts away." 'Y Bachgen Main' (The Slender Boy) was one of Gareth's favourite songs; he heard Julie Murphy singing it and the song has been in his repertoire ever since. The cello and a touch of brevette carry his tale, and Gareth says that 'Beth Yw'r Haf i Mi?' is one of the most famous tunes in the Welsh tradition: "This song has a claustrophobic atmosphere, with the summer flourishing just outside the window and the narrator unable to take any joy for himself. I was often drawn back to this song during the hot months of the pandemic, when we were unable to travel or even leave the house."
The whole album ends with 'Dafydd Y Carreg Wen' composed by David Owen (1712-1741) from Y Garreg Wen farm near Morfa Bychan, near Porthmadog, and the cello and his guitar are the perfect match. According to tradition, Owen called for his harp and composed the tune on his deathbed. Gareth writes: "For me, it is the melody that is so powerful; harsh yet beautiful and full of passion, grief and dignity. There is no better instrument than the cello to carry a tune like this, and in the fading light it rises to cry for all the miseries of recent years." No doubt about it: Galargan touches the memories and minds of one and all in the Welsh nation and far beyond. I can thoroughly recommend it.
---
GUDRUN WALTHER & ANDY CUTTING
Conversations
ARCD6040
***** FIVE STAR CHOICE! *****
In the traditional music scene across Europe, most of the musicians know each other from performing at the same summer festivals. Playing in informal sessions is very much part of the tradition and is a great way of appreciating a new-found colleague's musical abilities and likes. Gudrun and Andy first met in the early 1990s and played a memorable fiddle and diatonic accordion session in 1995; they started toying with the idea of working together, but the timing wasn't ideal and proved impossible. They managed to stay in touch with each other over the years, until a spontaneous outing on stage as a duo in the second half of Andy's German solo gig ignited the spark. They decided to go on tour together, but the ill-fated tour was booked for March, 2020 – just before the awful pandemic kicked in. It took two full years and a lot of rescheduling to make them finally hit the road in April, 2022; In June, 2023, Andy and Gudrun recorded Conversations over four sunny days in one room in Esslingen, southern Germany, and write: "We basically sat in the studio together and had great musical (and other) conversations! We hope you get as much joy out of the music as we did when we played it – we are very grateful that this has finally happened."
Conversations is a really beautiful, happy collection; the two musicians radiate so much blissful, powerful energy from knowing that they are putting down their 11-track album at last. Gudrun's astonishing violin and Andy's exhilarating diatonic accordion seem to move, shimmer and dance, and the whole collection has an incredibly heady atmosphere of spontaneity, interaction and extremely open ears. The remarkable fact is that no session musicians were present, and Gudrun and Andy are completely as one when it comes to opening up with their impressive repertoire; their music is sassy, proud and very intoxicating.
First up is the gay three-two hornpipe 'Sheffield Fair', followed by Rob Harbron's fetching 'Ravens Hornpipe'; then Gudrun's sizzling soprano invites you to trip the light fantastic as she sings 'Kommt Ihr G'Speilen Summer Song'. The instrumental 'Áre Polska' is just dreamy, then Gudrun artfully invents some complicated time signatures in 'April Snow'. She paints a vivid, warm picture in Liz Carroll's and Barry Foy's 'Island of Woods', and she and Andy soar and swoop in Paddy O'Brien's slip-jig 'Tiny The Trooper' and John McCusker's 'Should All The Penguins Be Forgot', which produces a shower of sparkling notes. They're really cooking on gas with the traditional tunes 'Polonaise No 18' and 'Beihl's Polnisch', and the fiddle and the squeezebox thrills one and all. Gudrun's fabulous voice smooths the way for 'Nach Grüner Farb' Mein Herz Verlangt Winter Song', while Andy skillfully composes 'Miss Lindsay Barker' – and the fiddle and squeezebox starts chattering away in his busy, vigorous 'Greenfield House'. Andy and Gudrun bring the proceedings to a perfect end with the peaceful traditional tune 'Cangar' and her pretty composition 'Shadows'. The rest, as they say, is silence.
Gudrun and Andy have the enviable and quite magical knack of absolutely spellbinding the transfixed audience, which has them wanting more of their amazing music. For myself, I long for her fiddle and his diatonic accordion to go on a live tour around Wales and the rest of these islands; how about it, oh agents?
---
IAN BRUCE
Together Forever (double CD)

Ruglen Record Company LUMSCD011
Glaswegian guitarist, singer and songwriter Ian Bruce has chalked up many miles and many years performing in countless gigs – and I still remember him turning up at Llantrisant Folk Club with his motorbike, his guitar case and his belongings firmly strapped in! This crowd-funded double album, the fall-out from the covid pandemic, is his coming of age release; a grand regiment of artists from the folk scene have come together to duet with him, including Barbara Dixon, Bob Fox, Jez Lowe, Allan Taylor, Lotus Wright, Mike Silver, Alastair McDonald, Marilyn Middleton Mellor, Sheena Wellington, Artie Tresize, Jim Mageean, The Sangsters, Arthur Johnstone and Paul Hutchinson – in fact, Together Forever boasts 32 tracks of cover songs, some old favourites and some less well known, and many major survivors have been recorded for just one item.
This collection centres on Ian's Glasgow folk life, and in a copious booklet he reminisces on all the 32 tracks and just what they mean to him. The first track, 'Cloonaholly' (his collaboration with Aleksander Mežek) is off to a good start, and Ian harmonises with The Sangsters with Alan Bell's lovely 'Windmills'. Jez Lowe and Andy May are with him on the excellent 'Knight On The Road', and Allan Taylor duets with Ian on the late Rab Noakes' singalong 'Together Forever' – which is the album's title. He and Gerry Ventilla do a hilarious Glasgow mickey-take on Peter Sarstedt's number one hit, 'Whaur Dae Ye Gang Tae Oor Darlin'?', and fiddler Pete Clark and accordionists Ian Lowthian and Gregor Lowrey have an absolute ball. The late Davy Steele's 'The Last Trip Home' (with Carole and Alan Prior), Dick Gaughan's 'Childhood's End' (a duet with Carol Jamieson) and Patrick Kavanagh's ever-popular 'Raglan Road', with Noel Rocks, are highlights – but Barbara Dixon's strong and stunning voice takes the lead in the traditional ballad 'The Earl of Moray', which is the best song of all.
On the downside, Merle Travis' 'Sixteen Tons' resembles a square peg in a round hole, and Ian's harmony with Moe and Ian Walker on Bill Caddick's classic 'Unicorns' falls rather flat. Jim Mageean tries his valiant best with 'Rolling Down To Old Maui' and battles with bizarrely annoying accompaniment, and Ian, Kath Bramkamp and Frank Deckert make heavy weather of the other shanty, 'John Kanaka'.
Ian's final belter is 'And We Sing', his rabble-rousing composition with Kev Green, Frank Deckert and the mighty voices of the Norwegian choir Flekkefjord Sangforening. And Together Forever could be his final swan song – he writes: "This may be my last CD, as the market sadly moves onto the less tangible and less loveable IMHO downloading and streaming." But never mind – we haven't seen the last of Ian's presence yet.
---
JUNE 2023
---
MICK'S QUICKS
► Scotland-based must-hear musicians Rachel Hair and Ron Jappy have created this absolutely wonderful 10-track album of sparkling reels, jigs, polkas and beautiful  melodies from Scotland, Ireland, The Isle of Man and Cape Breton, Canada, called Élan (March Hair Records, MHRCD007). This stunning harper composes a goodly amount of her material, and inspiring guitarist Ron accompanies her ascloseasthis. Ímar bodhran player Adam Brown is featured on three tracks, but it's Rachel and Ron alone who fill out and develop what is a pretty breathtaking collection. FolkWales verdict: Thumbs up!
► Oh, yes! Oregon-born Kenny Feinstein moved to Los Angeles, where this banjoist, fiddler, mandolinist and guitarist drew on his favourite genres of old-time, bluegrass and punk-rock and formed his latest quartet, Water Tower. The 15-track Live From Los Angeles (self-released, no catalogue number) is a giddy, heady maelstrom of high-energy delight, with howling harmonies and crazy instruments tumbling and cartwheeling over each other and even some bluegrass rap for good measure. Tommy 'Fingers' Drinkard (banjo, guitar), Jesse Blue Eads (banjo) and Joey 'Juice' Berglund (bass) have an absolute ball. They're touring in England, Scotland and Ireland in August. FolkWales verdict: Thumbs up!
► Songlines Best of Europe Award winner and songwriter Damir Imamović, grandson of the great sevdah star Zaim Imamović, grew up in the Bosnian capital Sarajevo, where he became immersed in the Sephardic Sevdah tradition; during the three-year Serb siege of Sarajevo, he picked up the guitar and discovered old songs. Producers Joe Boyd and Andrea Goertler have released his wonderful new album, The World And All It Beholds (Smithsonian Folkways Recordings, SFW 40601), 11 tracks of Sevdah, Balkan blues and Sephardic Jewish/Ladino sounds, all captured with his fine voice. It's the result of the creative partnership struck up with Bosnian-American author Aleksandar Hemon, whose epic novel of the same name now has a scintillating soundtrack to accompany it. FolkWales verdict: Thumbs up!
---
PETE ATKIN
The Luck Of The Draw

Hillside CDHILL10
I remember seeing and hearing singer, songwriter and guitarist Pete Atkin way back in the 1970s; he was performing at a folk club in the South Wales village of Skewen, the name of which has faded into obscurity with the many years. Pete is now 77 years old, and he's still gigging; with the likes of Elton John and all his contemporaries considering putting themselves out to pasture, he is still on the road. An extremely potted history reveals that he met Australian Clive James in 1966 when they were both students, and he writes: "It was a golden time for pop music, and so it was no big surprise that we started writing songs together. There were some long pauses, mainly because we needed to earn a living. None of our songs became the megabucks megahits we'd hoped for. But through all the years we never lost our interest in songs and in writing them."
Welcome publicity from Radio One DJs Kenny Everett and John Peel boosted their exposure; Pete's gigs expanded into universities and larger venues, and Clive was building up his journalism and television career. In 1975, Clive and Pete toured together for the first time to promote Pete's sixth album which they called Together At Last – but with the arrival of punk music, Pete's fortunes faltered. In 1980, he got a job with the BBC's Light Entertainment department, producing panel games and scripted comedies; as a freelance, he produced for Radio Four an enormous 396 episodes of This Sceptred Isle, the history of Britain. And all the time, they were still co-writing songs.
At the turn of the Millennium, Clive decided to call a halt to his television career because it was taking so much time that he was unable to complete all the writing he wanted to do. This meant that it was now possible to join with Pete in touring again; they put together a two-man show, which went around Britain three times and successfully toured Australia.
Clive died in 2019, and Pete says this is the first recordings he has made since Clive's passing. He writes: "Back in 1966, I could never have guessed that Clive's words would be rattling around my head for the rest of my life, but that is how it has turned out. I never did have much of a plan at the start, but I do intend now to carry on singing these songs as long as I can." He has some considerable help from pianist Simon Wallace, guitarist Nigel Price, double bassist Alec Dankworth, saxophonist Dave O'Higgins and percussionists Rod Youngs and Gary Hammond (not, surely, the Gary Hammond of The Beautiful South and The Hut People fame?)
The musicians convey Pete's melodies and Clive's entrancing and intelligent poetry. First up is the title song, 'The Luck Of The Draw', and the 14 tracks are peppered with unlikely hooklines such as 'Screen-Freak', 'The Trophies Of My Lovers Gone', 'The Eye Of The Universe' and 'Have You Got A Biro I Can Borrow?' Last but not least, Pete has recorded their 1975 song, 'Together At Last', which completes the album – however, he and Clive created a plethora of compositions in their years of collaboration, and many songs fell by the wayside. I'm thinking of 'Beware Of The Beautiful Stranger', which doesn't feature here. Never mind; Clive's verses was always an acquired taste, and Pete should be commended for bringing their songs to the fore.
---
PATAKAS
When You're Ready (EP)

WGS441CD
Paul Sartin, esteemed and prolific musician, violinist, oboist, singer and composer and a founding member of Bellowhead, Faustus and Belshazzar's Feast, suddenly left us in September last year. His death came as a profound shock; however, Paul's sons, Joe and Will Sartin, have launched their debut EP under the name of Patakas. When You're Ready was recorded in the six months since Paul passed away, and Joe and Will are determined that his wonderful music and proud folk tradition will be remembered for a very long time.
They explain: "This EP is so important to us. After the loss of our father, we spent a lot time reminiscing with our eldest brother, and the vast majority were times we spent playing or singing together. We realised that music has not only been something we've always loved doing, but has created so many strong bands and incredible memories, whether that was with direct family or friends that we consider family. It was always a dream of Dad's to have us perform together as a trio, but alas time and life got in the way, and we only once made this a reality; a rainy but wonderful outdoor concert in August 2020 at The Oval Tavern in Croydon, where we were billed as Sartin & Sons. We felt we owed Dad and ourselves the chance to create some great music, and we couldn't think of a better way than to come together under the name Patakas, which was his old university nickname."
Joe and Will's maternal grandfather, Doug Bailey, recorded and produced this six-track EP at the Wild Goose Studios in Hampshire, thereby bringing things full circle for the family; their father's own debut record with Belshazzar's Feast was recorded with Doug at the same studio in 1996. The sons have certainly come up in the folk world, and their faces share a familiar striking resemblance to their father. Will has performed at a host of folk festivals since leaving the National Youth Folklore Troupe of England (NYFTE); he plays dextrous mandolin as a member of the popular five-piece ceilidh band, Out of Hand. The band's debut album, Too Young To Drive A Bus, was well-received and applauded by the folk media. Joe was also an NYTYE alumnus, a founding member the trio Renard and lead singer of the four-man funk-rock band Second Knives. He's now studying for a music degree while pursuing professional projects in folk, jazz and rock, and his strident, striking voice and flowing guitar still impresses.
The first track is the well-known maritime chorus song 'Spanish Ladies', which was used as a capstan shanty; the earliest record is in the 1796 logbook of HMS Nellie. Next up are two jigs, 'Horizonto/Mystery Inch'; the first was written and arranged for the band Blowzabella by bagpiper Paul James, and the second was composed by guitarist David Kosky. 'Country Carrier' is a music-hall song which was written around 1867 by an entertainer named Harry Clifton; Will and Joe both remember being sung around the house when they were children. Incidentally, The Yetties – of which the drummer Bonny Sartin is a relative – used this as an early track.
Faustus recorded the 19th century ballad 'Thresherman'; Will and Joe interpret it as a magnificent singing classic, and guitar and mandolin blend together as eerie hypnotic drones. Patakas fashion a two-tune medley, 'Temperly Hornpipe/Bide a While'; the first jig was one taken from Faustus' first eponymous album, although Will and Joe struggled to find information on the original source: "There is another tune with the same name written by Mick Peat, but this bears no resemblance to the jig we play." The second tune was written by Patrick Rynne and was taught to Will by Out of Hand recorder player Stuart Duncan.
The last track is 'American Stranger', followed by the pretty 'Princess Waltz'; this pre-American Revolution song has Scottish roots and was published in many 18th century broadsides. The two texts came from localised Hampshire versions, from both Alfred Porter in the Basingstoke Workhouse and Henry King of the village of Lyndhurst: Will and Joe write: "One of our favourite songs in our father's repertoire, this has always had a special place for both of us."
Indeed, the wheel has come full circle again. It's odds on that Will and Joe will keep Paul's traditional songs and written tunes burning bright for evermore.
---
DALLAHAN
Speak Of The Devil

DLHN004CD
***** FIVE STAR CHOICE! *****
Just how do you pin down and describe the magic will-o'-the-wisp yet brilliant chameleon music of Scotland-based quartet Dallahan? As soon as you have thought you had nailed their jaw-dropping audacious sound, it will slip-slide away into another dimension, sure as eggs is eggs. Forged in the Scottish and Irish traditional music scenes but drawing on the exotic Balkans and North America, the personnel are guitarist and vocalist Jack Badcock, Ciaran Ryan on banjo, mandolin and fiddle, accordionist Andrew Waite and fiddler Benedict Morris. What Dallahan does is taking their audience on a magic carpet ride and traversing styles and countries around the globe in their own totally inspiring brand of World Folk. Brought together a decade ago, Speak Of The Devil is the band's fourth album – and it really is a little stunner.
Dallahan's repertoire is completely original and thoroughly exciting. The opening track, 'Beaton's', sparks off with shimmering strings pinned with acoustic guitar, while the busy, insistent banjo is chuntering and riffing away; the whole piece is a cartwheeling delight, with the instruments tumbling over each other. Next up, Jack's high tenor beautifully copes with the jaw-dropping and vertiginously complicated classic 'Marina', then the band explodes with the instrumental 'Bindølfin'. 'The Picture On The Wall' is a pure unadulterated Dallahan soundscape, while Andrew's nimble fingers totally master his dancing accordion in 'Durbar Square'. The band conjure up the songs 'Rude Spanish Soil' and 'The Bullet And The Blade' as if they were grand, completely singable anthems, while the never-to-be-forgotten melodies 'A Terrible Beauty' and 'Alma's' blossom and swell with proud, life-affirming joy. Last but not least, 'Anchor' is a dizzying firecracker of a tune; accordion, fiddles, banjo and guitar cavort and spin to the craziest of time signatures.
Speak Of The Devil triumphantly captures the band's many live shows, establishing themselves internationally at such prestigious international events as Milwaukee Irish Fest, Celtic Connections, Tonder Festival and countless others; to date, they have performed memorable gigs in 23 countries, earned three nominations for Folk Band of The Year and enjoyed collaborations with songwriting legend Dougie MacLean, a commissioned composition and pairing with the Royal Scottish National Orchestra at a First World War commemorative concert, and a show in Kathmandu with Nepal's folk music exponents, Kutumba. Tredegar House Folk Festival chairman Sue Oates says privately that Dallahan is one of her favourite bands; so I'll bet you a pound to a penny that we'll see Jack, Ciaran, Andrew and Benedict gracing a Welsh stage before too long.
---
DÀIMH
Sula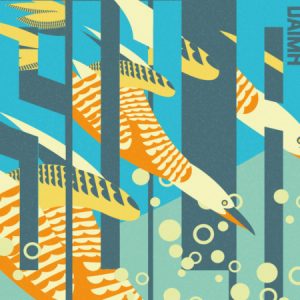 Goat Island Music GIMCD006
***** FIVE STAR CHOICE! *****
Dàimh (pronounced 'Dive'), based around West Lochaber in the Scottish Highlands and the Isle of Skye, are a six-strong Folk Band Of The Year at the Scottish Traditional Music Awards and the Best Folk Band in Europe at the prestigious Folkherbst competition in Germany; Sula is the old Norse name of the gannet, the largest seabird in Northern Europe which is capable of diving into the water at speeds of 100mph. The band consists of fiddler and banjoist Alasdair White, bagpiper and whistle player Angus MacKenzie, fiddler Gabe McVarish, accordionist and mandola player Murdo Cameron, guitarist Ross Martin and the lovely Gaelic singer Ellen MacDonald, who is a rising star in Scottish music. The album was recorded at Black Bay Studios in the island of Bernera, near the coast of the Isle of Lewis, which holds the record of the most remote studio in the whole of the British Isles; it was put together during a dark and stormy December, and Sula immediately captures the band and what they do best in their natural environment.
Dàimh is the Gaelic noun for 'Kinship', and their music is wild, windswept and incredibly beautiful. The band's bewitching sound is the skirl of the pipes, blending in with the chunky and insistent banjo, busy fiddles, free-flowing accordion and rock-solid guitar, inevitably building up to a Celtic crescendo that quickens the audiences' heartbeats. A number of friends, including Breabach members Megan Henderson and James Lindsay helping out and bodhràn player Martin O'Neill (Instrumentalist of The Year in the Scottish Traditional Music Awards) are on the nine-track album; the varied and exhilarating mix consists of written and traditional Scottish tunes interspersed with the Gaelic songbook, sweetly delivered by Ellen.
Highlights are the opening three-tune reels entitled 'If It Plays', written by band members Angus, Murdo and Alasdair, the pretty waulking song 'Chaidh Mis' A Dheubhal Imrig' and the bouncy, bright fiddle-led 'Miss McGregor's Traditional Jigs', which keeps the album bubbling and fizzing; Ellen's interpretation of the Alasdair MacKinnon song 'An Dubh Ghleannach' shimmers in its beauteous splendour, and 'Peggy Shrimpy Jonny' is a trio of artfully-written dancing jigs and slip-jigs, composed by Gabe ('Mrs Peggy Kirk of Laig'), Alasdair ('Shrimpy') and Angus ('Jonny Took a Dive'). The whole collection signs off with Murdo's fine-crafted instrumental 'Altsasaig', and Ellen demonstrates her unique and award-winning voice with her delicate rendering of 'Ladidh Fhearchair Edghainn'; what an absolutely satisfying finish. If you can't see and hear Dàimh, then go out and buy Sula – it's the next best thing.
---
SIMON MAYER
Carolan

Acoustics CDACS082
***** FIVE STAR CHOICE! *****
As a student, Simon Mayer vividly remembers the first time he heard the magical music of the blind Irish harper and composer Turlough O'Carolan, who was born in the year 1670 and died in 1738. The year was 1973, and the Irish quartet Planxty were being booked for Reading University Folk Club by fellow student Hilary James; they played a couple of Carolan pieces, and Simon says: "I was immediately captivated by the strength and the grandness of the melodies. I subsequently became intimately acquainted with their first album and lost count of the times I heard their versions of 'Si Bheag Si Mhór' and 'Planxty Irwin'. Carolan's loss of sight through smallpox at the age of 18 caused an intriguing twist to his legacy. Unable to notate his own music, those who did failed to record the harmonies he must have used, given that he played a polyphonic instrument, the harp."
Carolan's influence stayed with Simon over years; he wrote many arrangements of his pieces for guitar, as well as duets, trios and quartets for the mandolin workshops that he regularly hosts. This entrancing album is the product; using multitrack recording, he was able to build guitar, violin, viola and all sizes of the mandolin family, with absolutely wonderful assistance from Florence Petit's violoncello and Hilary James' double bass, mandobass (an eye-popping and completely visual bass mandolin), bass guitar and her shimmering, sweet-and-stunning voice.
There's a big surprise for anyone who has heard The Chieftains or Planxty's interpretations of Carolan's works; the title description is 'Fantasias on themes by Turlough O'Carolan', and it's just out of this world. His sparkling violin bursts through the opening track, 'Hewlett', while the minor-themed 'Princess Royal' is a mandolin family delight, with mandola and mandocello to the fore; Simon's string quartet heralds 'Mrs Sterling', with Florence's prominent violoncello featuring, and Hillary's unique vocals enhance the rare and beautiful Carolan song 'Snowy Breasted Pearl'.
All 14 intelligent and inspiring arrangements on this album are a sheer revelation. The well-known pieces 'Si Bheag Si Mhor', 'Lord Inchiquin' and his solo 'Carolan's Concerto' take on a bright new meaning, while 'George Brabazon (Second Air)' glitters and sparkles and 'Katherine O'More' leaves a great impression. The final track, 'Carolan's Dream' played as a string quartet, wraps up the selection to a completely satisfying degree. Florence's splendiferous accompaniment just cannot be beat, while Simon and Hilary's winning musical partnership sparks amazement and applause from their ever-widening crowd of fans – long may their music forge on and thrive for ever more.
---
MICK'S QUICKS
► Spectacular Edinburgh fiddler and composer Gavin Marwick has recorded the really impressive Quarterdays: Whitsun (Journeyman Records, JYMQD002), the second of four Quarterdays EPs released in 2023. The six-track EP contains 12 entrancing new tunes, superbly written in the traditional style; he's joined by wonderful Galloway harper Wendy Stewart, and they both explore the age-old celebration of Maytime and the early summer. Highly commended – the series will continue in August (Lammas, with Ruth Morris) and finally Martinmas in November. FolkWales verdict: Thumbs up!
► Seven-strong Balamuc, one of London's leading Eastern European bands, release Tarkabarka (Independent label, no catalogue number), a lovely bunch of Romani songs, dialects and dances as well as choice film material from the Balkans. The album title translates as 'colourful', and leader and violinist Agnes Branner sings in an ancient Romani dialect known as 'beas' (boyash), which is inspired by the celebration of life and love, often played at weddings and parties. The musicians come from Hungary, Turkey, France, Ireland, New Zealand and the United Kingdom – colourful it certainly is! FolkWales verdict: Thumbs up!
► Wonderful Bluegrass/Americana songwriter and singer-guitarist Ed Snodderly was born and raised in Knoxville, Tennessee; his tenth album, the hypnotic, slow-burning Chimney Smoke (Majestic Records, MAJ0522) magically captures traditional Appalachian life, songcraft and storytelling with a modern Nashville twist. Ably abetted by The Shoestring Seven, a who's who of veteran musicians, the 12 tracks are a delight; the final song is 'The Diamond Steam', a gem of a self-constructed masterpiece. FolkWales verdict: Thumbs up!
► UK-based The Meltwater Ghosts, who describe themselves as "a roots/americana country folk band", release their debut album Stargazing (independent label, no catalogue number). It's all very incongruous; I just can't get my head around a Nashville-influenced pedal steel and heavy transatlantic drawl and songs about Lancashire hill-walking. Next! FolkWales verdict: Thumbs down
► Psychedelic folk duo Samana – Rebecca Rose Harris and Franklin Mockett – have spent the last few years building a studio by hand in the Welsh countryside, and they have released their own four-track EP called Dharma (The Road Records, no catalogue number). The etherial atmosphere is very reminiscent of peaceful, remote calm, interspersed with drifting harmonies; however, she veers towards pseudo-pop, and her low voice is a little hard to distinguish. They played two West Wales gigs on their mini-tour, in Cardigan's Small World Theatre (June 1) and the Unearthed Festival in Solva (weekend of June 16). FolkWales verdict: Thumbs up!
---
MAY 2023
---
ÍMAR
Awakening

BMANN005
Ímar are an amazing Scottish-Irish-Manx alliance with deep roots extending into the now-dispersed Welsh band Jamie Smith's Mabon, Talisk, Rura, Manran and Isle of Man musicians Mec Lir and Barrule – and now they have released their third album in a long-awaited five years. The personnel consists of irrepressible concertina ace Mohsen Amini, fiery fiddler Tomás Callister, rock-solid bouzouki player Adam Rhodes, Irishman and uilleann piper Ryan Murphy, who doubles on whistle and flute, and Norfolk-born Adam Brown on bodhrán and guitar. The band takes their name from a Norse king who was leader of Scotland and Ireland in the late ninth century; his descendants went on to rule the Irish Sea for hundreds of years. The cover artwork, by Bruno Cavellec, shows the becrowned hero with sword in hand, gazing out upon a sunlit loch.
The five band members met as teenagers through the Irish traditional network Comhaltas Ceoltóirí Éireann, which also stages the famous Fleadh contests. The trophy cabinet must be groaning now; as well as the BBC Folk Awards, they have stacked up nine All-Ireland and eight All-Britain titles between them, while Ryan is also a double winner at the prestigious Oireachtas competion.
Mohsen, Tomás and Ryan composed all the slides, jigs, reels and polkas, which are pretty tornado-like and played as only Ímar can. The only exceptions are the traditional reels 'Maids of Mitcheltown' and the Manx stormer 'Jerrey yn Teihll', 'Paddy Kelly's' and 'Rose In The Garden', the last reel in the album – but surely nobody could dance to tunes played this fast! You begin to suspect that some gleeful prankster has speeded up the recordings to a very-high degree – but no, the band are unquestionably masters of their art and absolute world-class vituosos, and their performance is so teeth-grittingly tight and razor-sharp that it's really impossible see the join. Andrea Gobbi laid the tracks down at GloWorm Studios in Glasgow city centre, and Alan Douches mastered the tracks in New York; and it's a roaring whirlwind of a jaw-dropper.
Awakening kicks off with the three-tune 'Bangers'; Mohsen and Tomás write the lion's share and Ryan contributes three to the album. The percussive 'Splinter O'Neill' is dedicated to sound engineer Kevin O'Neill, also flautist with Treacherous Orchestra, and Tomas's delicate 'Waterhorse' (also known as a glashtyn in Manx folklore) brings Ryan's flute and pipes to the fore. 'Eoghainn's' is dedicated to fellow musician Eoghainn Beaton, who suffered a road accident; Ryan created the tune, and his pipes steer the melody with a melancholy atmosphere. Tomàs creates a heartachingly beautiful air, called 'Fenella's'; and the band finally wrap up with a trio of written tunes ('Legal Tǿnder') and the roaring 'The Tree of Life', in which Callister and Amini swop exhilarating self-written material before the band climax with the sizzling 'Rose In The Garden'.
If you're looking for Ímar: file under Exceptional Celtic Music, cross-referencing with Leading Inspiring Innovators, and you won't go far wrong!
---
MICK'S QUICKS
► Prolific songwriter and gravelly-voiced acoustic guitarist Malcolm Holcombe was born in North Carolina in 1955 and is a cancer survivor; following his diagnosis, both he and multi-instrumentalist Jared Tyler decided to make the impressive album Bits & Pieces (independent label, no catalogue number), recorded in country capital Nashville. He doesn't let up at all, and he attacks all 13 tracks with positive energy and conviction with Jared multi-tracking dobro, lap steel, guitars, percussion and tenor banjo – it's highly entertaining stuff. FolkWales verdict: Thumbs up!    
► Andrew Hawkey, based in London but moved to rural Mid Wales in 1973, has celebrated his 80 years as a writer, solo performer, blues band member, producer and promoter with his compilation album Hindsight (Mole Lodge Records, MLCD003). All 17 tracks, from the 1969/1970 'Between Two Horizons' to the same reprise song revived in 2022, is his musical life in a nutshell; the best track is 'Help Me' by Paul Grover's Blues Zeros (1994) and the absolute nadir is 'Take Me', written by Jane Gilbert and himself (1984). All in all, a very patchy and uneven collection. FolkWales verdict: Thumbs down
► Now, this is an unusual, peaceful one; Sheffield cellist and composer Liz Hanks has recorded a 10-track album as she visualises her city before the houses, roads and steel foundries were built. Land (Hudson Records, HUD034CD) is touched with birdsong, bright water and stirring wind, her solo instrument creating soothing aural colours in beautiful simplicity. She names the tunes with one-syllable descriptions, such as 'Meer', 'Keld', 'Carr', 'Ley' and 'Brier' – it's gentle nourishment for contemplative thought. FolkWales verdict: Thumbs up!
► The album A' The Way To Galloway (JOM1CD) is a rare and lovely gem of traditional and composed songs and tunes from a part of Scotland whose music reserves wider recognition; singer and fiddler Jo Miller surrounds herself with Dalry fiddler Amy Geddes, Wigtownshire singer Robyn Stapleton, Jo's son Neil Sutcliffe on piano, concertina and accordion and her husband Steve Sutcliffe on bass concertina. The 14 tracks are brimming over with local dances, beautiful airs and sought-after song material; 'The Braes of Galloway' is thought to be the source of the well-known 'Gallowa' Hills', while the aptly-named 'Miss Jo Miller/Barrow New Brig' and 'Polka Mazurka' are bound to put broad smiles in everyone's faces. FolkWales verdict: Thumbs up!
► Acoustic fingerstyle guitarist Jude Edwin-Scott is based in the north-east of England and releases Rambling Rose (Bellyhead 9 Records, BH9RCD09) as his seventh album; his playing is flashy, but his uninspiring songwriting and monotone voice leave a lot to be desired. Sorry, but it doesn't float my boat at all. FolkWales verdict: Thumbs down
---
REG MEUROSS
Stolen From God

Hatsongs HAT025
Many years ago, when I worked for the Swansea Evening Post, I strolled through The Picton Arcade without realising that this parade of shops, and the named lane behind it, was dedicated to a man who became a hero – but he was branded a villain as well. Thomas Picton was born in 1758 in Haverfordwest, Pembrokeshire, and he was the first high-ranking officer to die in the Battle of Waterloo. However, as Governor of Trinidad, he maintained control through brutality, adopting the philosophy of: "Let them hate so long as they fear". He horribly tortured Luisa Calderon, a 14-year-old mulatto girl who stood accused of being involved in the theft of £500, to get her to confess. But his name is celebrated in schools, pubs, on the streets and even in towns around the world – and there's even a South Island ferryport and settlement in New Zealand which is named Picton.
The British State has a long-standing bad reputation of suppressing and smothering the history of the conquered lands; after all, how many people in Stoke Poges or Bexhill-on-Sea have heard of the grim scandal of the Welsh Not, which was systematically designed to rub out the Welsh language? Reg has an admirable reputation of songwriting and performing, but he admits: "How little I knew about Black History in Britain; how little I'd been taught growing up; how little I knew of Empire and how it was made; how little I knew of the grand mansions and the sprawling estates and the enormous handed-down wealth and the great men and women of history who symbolised greatness and colonial and racial superiority and to a large extent how their greatness was achieved, and at what cost to others."
Stolen From God is a 10-track song cycle, conceived by Reg and revealing how the British Empire was built up – and it wasn't just Britons who made the wealthy fabulously rich at the expense of Africa. The Dutch, the Portuguese, the French, the Americans were all complicit. The song cycle is a collaboration involving the Southern Senegalese virtuoso kora player and griot praise singer Jali Fily Cissokho, concertina wizz and member of the amazing trio Granny's Attic, Cohen Braithwaite-Kilcoyne, singers Jaz Gayle and Katie Whitehouse and bass and percussionist Tom Jobling.
The first track, 'The Jesus Of Lubeck', describes the Devonian naval commander John Hawkins, who was determined to break into the slave trade, which was controlled by the Portuguese. 'The Way of Cain' focuses on Sir Francis Drake; the history books concentrated on the hero who vanquished the Spanish Armada, but left out his slave-trader dealings. 'England No More' is about Bristol, who grew fabulously rich on the slave trade; and 'Good Morning Mr Colston' centres on Sir Edward Colston, benefactor of Bristol but was a horrific murderous slave-trader too. After his death, Colston left the modern equivalent of £13-and-a-half million to the city, and at least six million of that to the poor and disadvantaged; 'Stolen From God' just about sums it all up.
'Stole Away' is a about Olaudah Equiano, written by himself in 1789; he bought his freedom from his Quaker owner from the age of 20 for today's equivalent of £5,500. He married an Englishwoman and became a leading activist in the abolition movement. He died at the age of 52, 10 years before the slave trade ended, and is buried in Whitfield's Tabernacle in London. 'The Breath of England' pinpoints the trial of James Somersett, who was bought in America by Charles Stewart and took him to London to be his servant. James escaped but was recaptured, forced onto a transportation ship and resumed life as slave in Jamaica. His English godparents took the case to Lord Mansfield, who ruled that laws in the colonies did not apply to Britain; by British law, you could own a man abroad but to own a man in Britain was a crime.
'I Bought Myself an African', 'Bridgewater' and 'Stranger in a Strange Land' complete a dark account of the age of slavery, and Reg instils a sobering and contemplative mood. You might think that the slave ships are past and gone – but modern-day slavery still exists. When will it ever finish?
---
BRUCE COCKBURN
O Sun O Moon

True North Records TND811
Respected Canadian songwriter and exceptional guitarist Bruce Cockburn can look back with complete satisfaction on a glittering 50-year career in which he has generated over 350 songs on 34 albums. His song styles range from folk to jazz-influenced rock and his lyrics tackle a broad range of topics including human rights, environmental issues, politics and Christianity. While other singer-songwriters of his age slowing down, Bruce has recorded a dozen new compositions as powerful as any he's written – and on the eve of his 78th birthday as well. The opening song is 'On A Roll', and he attacks a resonator guitar with all the vigour of veteran blues heroes: "Time takes its toll, but in my soul I'm on a roll."
Recorded in Nashville with his long-time producer Colin Linden, Bruce focusses on a newfound and simplicity and clarity, subjects more spiritual than topical; on 'Orders', he sings: "The just, the merciful, the cruel / The stumbling well-intentioned fool / The deft, the oaf, the witless pawn / The golden one life smiles upon / The squalling infant in mid-squall / The neighbours fighting in the hall / The list is long – as I recall / our orders said to love them all." Or the quiet and gentle 'Us All': "Here we are faced with choice / Shelters and walls or open embrace / Like it or not, the human race is us all." In 'To Keep The World We Know', Bruce hands out a stark warning about the growing threat of global warming: "Ashes and mudslides all around / Is this the way to go? / Got to think past your bank account / To keep the world we know." For the hymn-like title track, he visualises the day when he will slip his mortal coil: "O sun by day, o moon by night / Light my way so I get this right / And if that sun and moon don't shine / Heaven guide these feet of mine / to Glory."
The final track, 'When You Arrive', is a slinky, lazy, gorgeous jazz tune, clarinet and saxophone to the fore with a memorable singalong chorus to beat them all – You know how you wake up in the middle of the night, and the melody and lyrics just won't go away, no matter how you try to erase them from your mind? My friends, That definitely is an ear-worm…
All 12 tracks are out-and-out crackers, from 'Push Comes To Shove', 'Colin Went Down To The Water' and 'King Of The Bolero' to 'When The Spirit Walks In The Room' and even the delicate instrumental 'Haiku'. I sincerely hope that it's not Bruce's last album; he's got many more songs to give to mesmerise and delight his audiences around the world. But, as he said: "I'm on a roll" – Cockburn's not retiring yet!
---
APRIL 2023
---
MICK'S QUICKS
The long-lost and well-loved Aberjaber albums are thankfully back again, courtesy of the Spotify digital platform. Composer and musician Peter Stacey, harper Delyth Jenkins and fiddler Stevie Wishart are releasing the 1985 debut album Aberjaber, followed by Aber-dau-jaber (1988) and their swan song Y Bwced Perffaith / The Perfect Bucket. It's a full-to-overflowing cauldron of traditional and composed Welsh, Galician, Breton, Irish and Scottish tunes – hours of listening heaven. FolkWales verdict: Thumbs up!
When the big pandemic hit in 2020, Maine-born and Boston-based Americana songwriter and guitarist Ellis Paul turned to the internet to rescue the considerable drop in his earnings, doing livestream video shows and composing an impressive 40 new songs. The second hammer-blow was more serious; he was turning 55, and Dupytren's contracture – a disease that tightly closes fingers into a fist – had settled in both his hands, making performing impossible. While he still had the time left, he recorded song after song; and this album (55, Rosella Records, ROSELLA002) combines 12 intelligent and thought-making tracks. The final one, 'A Song To Say Goodbye', is especially poignant. FolkWales verdict: Thumbs up!
English folk pioneer, composer and diatonic accordion player James Kerry surrounds himself with a bunch of friends and leading instrumentalists – James Delarre (Mawkin, Topette!!), Tom Kitching (Pilgrim's Way, Alberio) and Danny Tonks (Foot Down, Hilltop Band) – in a thoroughly sparkling and bouncy Source (JK2022CD). Eight tracks, from the proud opener 'Brighton Camp', the well-loved 'Blue Eyed Stranger' to the breathtaking jig 'Verticulos', run the gamut of traditional and Morris dances and James' own hypnotic pieces; it's a stonking little album, and well done! FolkWales verdict: Thumbs up!      
The Furrow Collective member and sophisticated songwriter Lucy Farrell releases her beautiful debut album We Are Only Sound (Hudson Records HUD035CD); the Kent-born and Canada-based musician has the audience well and truly hooked with her odd, unconventional melodies and the bewitching clarity of her voice, enhanced by her sparse, hypnotic tenor guitar and viola. Orcadian guitarist Kris Drever, M J Boulter and bassist Ben Nicholls assist assist with Andy Bell producing the 12 tracks, from the opening and very wonderful 'Paperthin' to the closing album title song; Andy stamps brilliant perfection in all his work. FolkWales verdict: Thumbs up!
Northumbrian siblings Sam and James are The Brothers Gillespie, who have released the third album The Merciful Road (First Original Music TBGCD003), recorded in their grandma's cottage on the banks of the River Tweed. They say that the eight tracks were "inspired by the grace of life in these troubled times." Sam and James write a quiet, beautiful and completely relaxed collection, with only acoustic guitars and appealing vibrato harmonies left to themselves. The only traditional song, 'When Fortune Turns The Wheel', is so moving and completely timeless. FolkWales verdict: Thumbs up!
Ville & Tommie are Finnish-Swedish fiddler Ville Syri and Helsinki-based Cornish accordionist Tommie Black-Roff, who met while studying at the Sibelius Academy in Helsinki; Stuffed Pockets (Penny Fiddle Records PFR2308CD) is their wonderful and promising nine-track debut album which displays an instrumental cross-border music that is steeped in dialogue and tradition, and it's also a tribute to the Ostrobothnian fiddler Otto Hotakainen. From 'Rikorpi #1 efter Carl Lindblad' and 'Slangpolska från Morko efter Anders Gustaf Andersson' to the finishing 'Barockullet', both musicians never let up on the sheer enjoyment that they get while researching the culture of this western-coastal Finnish region and the Swedish Gastrikland; it's thoroughly absorbing. FolkWales verdict: Thumbs up!
Glasgow-based twenty-something Royal Conservatoire of Scotland graduates Gnoss are Orcadians Aidan Moodie (vocals, acoustic guitar) and Graham Rorie (fiddle, mandolin, electric tenor guitar) Perthshire's Connor Sinclair (flutes, whistles) and Clackmannanshire's Craig Baxter (bodhran and percussion); Stretching Skyward (Blackfly Records BFLY05CD) is their third album, and it's a rip-roaring nine-tracker. While saluting Orkney's rich history and tradition, they are increasingly moving out of their comfort zone into a contemporary and more boundary-breaking music. From the thrilling instrumental 'Stroma' to the restless song 'Hard Times', this one's a little cracker. FolkWales verdict: Thumbs up!
Three-time Canadian Folk Music Award winner and blues musician Michael Jerome Browne plays resonator guitar, 12-string guitar and gourd banjo with an expert finesse and hollers magnificently; Gettin' Together (Borealis Records/Stormy Plain Records, BCD278) is a 14-track down-home delight, with his rough-and-ready vocals steaming and a-storming. The album just sizzles and bubbles, from the opening 'Monday Morning Blues' to the closing 'Living With The Blues' – in fact, the song titles mention 'Blues' eight times! FolkWales verdict: Thumbs up!
Sister Ray is the moniker of Canadian songwriter and storyteller Ella Coyes; her debut four-track EP is called Teeth (Royal Mountain Records), but her lazy, drawling style of suspect diction, influenced by the commercial rock scene, just doesn't float my boat at all. FolkWales verdict: Thumbs down
I favourably reviewed the 2018 Sarah McQuaid title album If We Dig Any Deeper It Could Get Dangerous; but now Sarah has released the single 'If We DUB Any Deeper It Could Get Dangerous' (Shovel and a Spade Records), a new remix by Tim Norman of 1990s acid and ambient dub duo UVX. Huge mistake; Sarah's beautiful lyrics are absolutely drowned out by irritating digital noise. I could go further, but I won't. FolkWales verdict: Thumbs down
---
NATALIE MACMASTER & DONNELL LEAHY
Canvas

Linus Entertainment 270787
***** FIVE STAR CHOICE! *****
 Award-winning fiddle sensation Natalie MacMaster from Cape Breton, Nova Scotia, and rip-roaring violinist Donnell Leahy were married in 2002; it was a match made in heaven. Their cumulative sales topped one million – and Donnell is from the legendary Leahy Family of Ontario, an intergenerational musical act that toured the world. This is only their third album together; but when the pandemic reared its ugly head, they were forced to stop working for two years.
They planned the album as a blank canvas. "Creativity comes when there is space for for it," Natalie says. "One thing Donnell and I were given in 2020 was the space and time to be creative to think and focus and find out what was inside of us. Like an empty canvas, our minds were clear – open for the music that was about to flow. There were no restrictions, rules, agendas, considerations. As Donnell said: 'Let the music decide.' With a few musical challenges along the way, it was a delight from beginning to end."
Canvas is big, brash and utterly beautiful, and husband and wife poured themselves into writing a completely original and colourful new music. There's a minute-long introductory piece with echoey voices inviting the listener to come and join the dance – and then Natalie and Donnell's fiddles just explode in the utterly stunning tune 'Colour Theory', featuring Flook's whistle and flute player Brian Finnegan. Rhiannon Giddens is there, too, singing in Gaelic on 'Woman Of The House' (Natalie says that her grandmothers were very inspiring women, not only raising many good children but also sheared the sheep and tended the livestock when their husbands had to leave home to work for long stretches of time. They did it with peace and love, and this song is dedicated in their native language.) In fact, guest musicians and the couple's children pop up in all the 13 tracks; American-Chinese cellist Yo-Yo Ma takes the lead in the serene and moving 'So You Love', The Macmaster-Leahy Children raise in chorus on the stirring 'Galicia', and Spanish guitarist Josemi Carmona stamps his magic touch in 'Caramelo'. Their 17-year-old daughter, Frances Mary Leahy, not only plays piano on 'Colour Theory', 'So You Love', 'Caramelo' and the frenetic 'Dance Arnold Dance', but fiddles away on 'Choo Choo' – and she step-dances too.
Natalie and Donnell take their 11-strong musicians on a crazy helter-skelter ride through all the 13 tracks, from 'Canvas' to the weird and wonderful 'Voice Memo'. The list includes five-string banjo, guitar, trumpets, saxophones and drums, and they co-produced a completely jaw-dropping full-on sound. You might not be able to discern the difference in their two styles, but it really doesn't matter; either way, you're listening to two of the best fiddlers on the planet. True-life stories in the entertainment world don't come more remarkable than that.
---
JIM GHEDI & TOBY HAY
Jim Ghedi & Toby Hay

Topic Records TSCD615
Twelve-string guitarist and composer Toby Hay lives in the market town of Rhayader, or Rhaeadr Gwy in the Welsh language, and he has already recorded his solo album New Music For The 12 String Guitar. He says: "I am fascinated by the connection between landscape and music. My own music is inspired by the landscapes of the Cambrian Mountains, where I have lived all of my life." Jim Ghedi comes from the South Yorkshire city of Sheffield and is something of a torch bearer for a new generation of experimental performers. Together they weave a bright, shimmering shower of mesmeric music that fascinates and delights their elated audience. This eponymous album is the second collaboration after The Hawksworth Grove Sessions in 2018. It was originally to be recorded in 2020, but the pandemic intervened; the album was eventually released in the end of May this year.
The album was recorded live in three days at the Giant Wafer Studios in rural Mid-Wales, which is located just half a mile from the A483 and the hamlet of Llanbadarn Fynydd, and the result is a beautiful collection of streams of consciousness; it's spiced with human warmth but it's also tinged with desolate wildness, just like Toby's compositions when he is inspired by the lonely mountains. The opening track, 'Bright Edge Deep', was taken from a Seamus Heaney poem entitled 'Digging' and was released as an introductory single. It was the first track that Jim and Toby wrote for this album, after an almost two-year break from playing together because of the pandemic; the tune is a immediate, tumbling waterfall of sound of only two guitars, Jim on the six-string and Toby on the 12-string, and they have a magic knack of blending, blossoming and combining with each other – a ringing, singing, sparkling and unique sound.
'Moss Flower' and 'Bridget Cruise: 3rd Air' are heartachingly gorgeous; 'Bog Cotton Jig' just makes you want to dance. Toby wrote the shining and delicate 'With The Morning Hills Behind You' for his late grandmother, and 'A Year And A Day' is syncopated and totally hypnotic. The unsettling 'Skeleton Dance' and the booming, growling 'Seasoned By The Storm' shakes many listeners awake, and 'Suo Gân' salutes the rich Welsh tradition. Last but not least, Jim composed 'Gylfinir' for the duo's mutual friend, the artist Keith How.
Jim and Toby are embarking on a four-show promotional tour, starting with Cardiff's Chapter Arts Centre on June 10, 2023, The Lost ARC in Rhayader on June 11, The Greystones, Sheffield on June 12 and The Old Church in Stoke Newington, London on June 13.
---
JOY DUNLOP
Caoír

Sradag Music SRM008
***** FIVE STAR CHOICE! *****
Whenever I hear that Joy Dunlop is performing, it's as though spring has sprung, birds are tweeting and the beaming sun is spreading benevolent warmth on everyone. This happy, wonderful album is no exception; according to the dictionary, Caoír is Scots Gaelic for a firebrand or a "blaze of fire, fiercely burning, accompanied by noise." Soprano-voiced Joy leads the sparkling way, and she's accompanied by some assured musicians who must possess the coolest sounds in the whole galaxy; super guitarist Ron Jappy, Mhairi Warwick's singing, dancing fiddle, bassist Gus Stewart, drummer Ifedade Thomas and Euan Malloch on jaw-dropping electric guitar – a really impressive and fine bunch, perfectly showcasing a really impressive and fine vocalist.
Raised in the small village of Connel, north of the neighbouring town of Oban on the west coast of Scotland, Joy was steeped in the musical traditions of her native Argyll since childhood. She firmly sticks to these roots as well; she has risen steadily and lauded as an artist with a string of awards, including the Royal National Mòd Gold Medal and two consecutive nominations as Gaelic Singer of the Year. She has toured Europe, North America and New Zealand and performed at international festivals, including Glasgow's prestigious Celtic Connections and the marvellous Celtic Colours in Cape Breton, Canada. A passionate ambassador of the Gaelic language and culture, Joy is also keeping busy as a television presenter, step dancer, journalist and educator; she's a communicator renowned for her magical ability to spark new life into the most traditional of this ancient and proud music, and the emotive power of her shimmering voice needs no translation.
The first track lights the blue touchpaper immediately, and it explodes with a wild abandon; the two-part 'Jigs' combine 'Nighean Ruadh Bhàn' (The Auburn-haired Daughter) with 'Chruirinn Mo Ghiollan a Dh'iomain Nan Caorach' (I'd Send My Servant to Drive the Sheep), and she tempts the band to follow her on a gorgeous dance with her sweet, high voice; Ron, Mhairi, Gus, Ifefade and Euan are absolutely soaring and coasting, creating such mind-expanding arrangements to boot. Joy follows with 'Ged Is Grianach An Latha' (Although The Day Is Sunny), a traditional waulking song originally sung during the tweed and tartan-making process; the "O hao ri ri ho ro" chorus is pretty mesmeric. She first heard the wonderful singer Mary Jane Lamont performing 'An Braighe' (The Braes) when she spent six months living and working in Cape Breton, in the small village of Mabou; this beautiful melody was written at the beginning of the 20th century by Malcolm Gillis. Joy also heard the popular waulking song 'Mo Nighean Donn Hò Gú' (My Brown Haired Girl Hò Gú) from Kathleen McDonald, of the McDonald Sisters fame; she writes in the notes: "One of my favourite aspects of Gaelic song is the wealth of variations that you can find." This version is markedly different, and Joy decided to include Kathleen's verses; the interpretation really adds glitter. The relatively new song 'Cadal Cuain' (Sleep Of The Ocean) was written by North Uist bard Celtidh Morrison and composed by Skye singer Kenna Campbell, and Joy embellishes the heartbreakingly beautiful melody; while she copes brilliantly with the stunning medley of four mind-boggling tongue-twisting Puirt à Beul (or mouth music) songs, firmly anchored in the Scots Gaelic tradition.
One of the strangest legends consists of the Cailliche Bheur, a one-eyed giantess who lived on the island of Erraid in Mull; she had to go to Loch Ba to bathe and be rejuvenated, but she had to reach the loch without hearing a dog bark. One day she met a shepherd and his dog, and the dog certainly barked with fatal consequences for the giantess. As she lay dying, she sang a one-verse song, which was transcribed from the singing of Captain Dugald MacCormick of Fionnphort in Mull; this new melody and subsequent verses are original and composed by Alasdair Mac'illeBhàin, and Joy expands and develops 'Bàs Na Cailliche Bèire' (The Death of The Cailliche Bheur). 'Duthaich Mhicaoidh' (Mackay Country) was said to have been written by Euan Robertson shortly after the terrible clearances in Sutherland in 1819 and 1820; and Joy and her band neatly polish off the concluding two-part 'Reels' as a satisfying finisher. She says: "As a step dancer, there's nothing that I like better than a set of reels, and these two have a great percussive feel to them." She got the first reel from Gaelic powerhouse Kathleen MacInnes, and the second reel – 'Siud An Rud Thogadh Fonn' (That's What Would Raise a Tune) is now a Mòd classic, thanks to a cracking choral arrangement by fellow Connel girl Sileas Sinclair.
I'm earmarking Caoír as a truly great album and one which I'll play over and over again – in fact, her first name is a perfect epithet for an artist who brings so much life-affirming feel-good radiance to her audiences near and far. Diolch yn fawr, Joy!
---
RURA
Dusk Moon

RURACD005
***** FIVE STAR CHOICE! *****
Rura is one of the most exhilarating and exciting bands in the Scottish folk scene today. You quickly run out of superlatives when it comes to describing this four-man Glasgow-based quartet; my mind hovered over the wonderful atmosphere they create as describing a Celtic Coldplay, but it's extremely wide of the mark. Rura's musical set is entirely instrumental; these are really outstanding musicians, and the complex and complicated rhythms are a sheer jaw-dropping revelation. This album is their fourth studio release, and all four dive in with composing and help to shape this intoxicating wall of sound that Rura are so famous and respected for. Dusk Moon is a totally inspiring fusion of the old tradition and a new, brilliant spark.
The personnel list is piper and keyboardist Steven Blake, fiddler Jack Smedley, flautist and bodhrán player David Foley and guitarist and bassist Adam Brown, who comes from East Anglia. They have performed in more than 20 countries, won multiple coveted awards and thrilled audiences from Cambridge to Shetland and from Tonder to Winnipeg. Producer Euan Burton has teamed up with the band again, and the whole nine-track album was recorded in the Gorbals Sound Studio in Glasgow.
The opening tune – 'Journeys Home', composed by Steven – was the soundtrack on a short film commissioned as part of Edinburgh's famous Hogmanay celebrations; Rura were honoured to produce the film. The title track follows after, and Jack was inspired by the work of artist Calum E. McLure's painting 'Dusk Moon', which is reproduced on this CD's front cover. 'Think of Today' is Jack's lovely tribute to his wife Fiona, written on their wedding ceremony; and David's 'The Soft Mist Over All' was gifted on their wedding day to Graeme and Carly Armstrong, two great friends and wonderful musicians from the Scottish borders. Adam, Jack and Steven created the breathless, rip-roaring 'The Grove', dedicated to one of Adam's favourite haunts in Glasgow's West End, and 'Rise' is Jack and Steven's two-tune medley marking the two-year lockdown of uncertainty and standing still and celebrating freedom and a busy year ahead. 'The Crossing' describes the infamous two-hour ferry journey Jack took to the island of Colonsay. The last track, a Foley-Smedley-written barnstormer christened 'A Minor Emergency' comprising three tunes named 'Billy On The Bodhrán', 'The House On The Hill' and 'The Reel o' Garten', just finishes the set completely. And that was some album – pause for breath…
The pipes, guitars, bodhrán, flute, fiddle and assorted instruments masterfully jell and blend with such stunning precision and alacrity. Rura are certainly going places – this time, right to the top.
---
SNAARMAARWAAR
Lys

Trad Records TRAD024
***** FIVE STAR CHOICE! *****
Snaarmaarwaar is a trio of amazing Belgian musicians, made up of mandola player Maarten Decombel, guitarist Jeroen Geerinck and mandolinist Ward Dhoore. They have spent the best part of 20 years touring in Belgium and countries all over the globe, armed only with these three acoustic instruments – but whenever they perform, they strike a magical live spark with their invigorating and uplifting tunes. Their latest offering refers to the fascinating winding path where their music has taken them, just like the wonderfully meandering river Lys between the city of Ghent and the little town of Deinze.
Snaarmaarwaar's sound is lovely, fat, bouncing melodies played with a proud, fierce energy. Maarten composes all the music, which is entirely instrumental; it's a breathtaking, inventive mastery, and a lot of serious thought has gone into those brilliant arrangements. For Lys, it was definitely back to basics; their previous album, B.L.O.C.K, was pretty lavish with heavy overdubs and multi-tracks, but Lys was recorded in the simplest way. The three crowded round a single microphone in Studio Trad in the municipality of Erpe-Mere, located halfway between the cities of Brussels and Ghent. The studio is owned by Jeroen and Ward, and Snaarmaarwaar rediscovered that special thrill that musicians get when they play delicate instruments magnificently fashioned of wood, created from the fine art of a luthier.
Maarten, Heroen and Ward's music resembles a shower of exhilarating notes, and the whole album completely nourishes the mind. 'Black Frost' is the chunky opener; when Belgian fishermen set sail to Iceland, ice would form on the vessel's mast and superstructure, leading to capsizing in as little as half an hour. The following 'Planchemouton', two gay and proud bourées, is the inspiration for the plateau de Millevaches in the French Limousin, and 'Fleur de Lys' is a fragile mazurka, reminiscent of the river. The hypnotic and andro-like 'Kopstekker' sounds like a kopstekker – in Belgian terms, a ship that sails right to its destination, ploughing through the waves. The quiet 'Dubio' piles string upon string in its serenity, and the pretty waltz 'Julos' is a tribute to the Walloon singer-artist Julos Beaucarne, who passed away. 'Nomis' is a memorable slängpolska, and the colourful 'Davina Flor' vividly illustrates the universe of the author Gabriel Garcia Marquez and one of his most striking characters. Lastly, the celebrative 'Fugenzo' marks the blossoming of the first cherry trees that herald the end of winter, and the guitar, mandola and mandolin are absolutely singing – a perfect finish.
Incidentally, Jeroen and Ward have joined forces to create Trad Records, an independent label who is proudly flying the flag for the go-ahead Belgian folk and acoustic community. I must confess that Trad is one of my favourites!
---
MARCH 2023
---
MICK'S QUICKS
Iona is a very special island on the West Coast of Scotland; Dr Paul Anderson MBE, honorary fellow of the University of Aberdeen, is one of the most respected fiddlers, composers and teachers. The 19-track album Iona (Fingal Records, FINCD508) is his incredibly beautiful interpretation of the people, history and landscape, part of an artistic work called In The Footsteps Of Colm Cille; various musicians accompany him, including Steve Byrne (bouzouki), Brian McAlpine (keyboards), Dr Jack Taylor (Highland bagpipes) and Peter 'Puma' Hedlund (nyckelharpa). Francy Devine reads his own poems and Shona Donaldson sings the closing hymn 'Light Of The West'. FolkWales verdict: Thumbs up!
The thoroughly delightful album Terra Kunda (Arc Music EUCD2963) showcases musical virtuosos Gao Hong and Kadialy Kouyate, and an exciting combination of two of the most mesmerising and captivating stringed instruments, the Chinese pipa and the West African kora. She's a renowned pipa master, composer and performer, and he's a Senegalese musician, singer, songwriter and teacher; they expertly weave 10 peaceful and oh-so-calming works, from 'Kora meets Pipa' to the closing 'Joyful World'. It's blissfully sublime, verging towards nirvana. FolkWales verdict: Thumbs up!
Indiana-based guitarist/singer Tim Grimm has built his 25-year music career as a storytelling balladeer in the tradition of John Prine, Woody Guthrie and Bob Dylan; his latest album, The Little In-Between (Cavalier Recordings, CR255632) is an absorbing nine-track work of penetrating writing that really grabs you and implores you to listen. From the opening song 'The Leaving' to the closing 'Bigger Than The Sky', his rugged voice opens many doors. FolkWales verdict: Thumbs up!
When she was just 21, Canadian singer-songwriter Meredith Moon taught herself to play banjo by listening to Youtube videos; her debut album, Constellations (True North Records, TND807) is a fabulous collection of really pretty but hard-hitting compositions, enhanced with her plain-and-simple voice, impressive dancing banjo ('Needlecase Medley' is a corker), acoustic guitar and lovely fiddle. Meredith has taken it upon herself to tour independently in Canada, Central America and Europe; She's also Gordon Lightfoot's daughter. FolkWales verdict: Thumbs up!
Midlands-based folk-Americana singer-songwriter Craig Gould has had his share of mental health issues, and he's donating all the proceeds of his 10-track debut album Songs From The Campfire (independently released, no catalogue number) to the charity CALM, Campaign Against Living Miserably. He has a startling vibrato voice and a rippling acoustic guitar; but no matter how the folk and music media praise him, his work – from 'The Campfire Song' right down to the closing 'Story Of Life' – just leaves me cold. Sorry… FolkWales verdict: Thumbs Down
This one's a little cracker! Fiddler and composer Gavin Marwick (Firelight Trio/ Bellevue Rendezvous/ Iron Horse) and cittern player Aaron Jones (Old Blind Dogs/ Litha/ Claire Mann) have recorded a six-track EP called Quarterdays: Candlemas (Journeyman Records JYMCD001) where the aspects of Candlemas are illustrated through fabulous jigs, reels and beautiful airs. These two can make their instruments sit up and beg; they soaringly fly by wire, with no session musicians to speak of. No voices, just breathtaking melodies – absolutely fabulous. FolkWales verdict: Thumbs up!
Born in London and raised in Leicester, Roopa Panesar is considered to be one of the finest sitar players to emerge on the Indian arts scene; her album, Atma (Indian Arts Agency AAA209) was recorded in Real World Studios, and the musicians include tabla player Shahbaz Hussain, double bassist Ben Hazelton, Parashanna Thevarajah and Kaviraj Singh Dhadyalla (santoor and tanpura). The seven tracks, from 'Journey Home' to 'Farewell My Love', just blend in magically to an intense and perfect degree; it's strangely appealing and intoxicating. FolkWales verdict: Thumbs up!
Now, this is a totally weird one. Toronto-based and Nova Scotia-born musician, composer and holder in a Ph.D in Ethnomusicology from York University Pete Johnson and his quartet Stranger Still have released Stranger Still – The Songs Which Are (All-Set! Publications AS016) as a tribute to well-loved Nova Scotian poet Alden Nowlan (1933-83). Unfortunately, experimental music doesn't jell at all well with the 11 poems to a jarring degree. Definitely not my scene. FolkWales verdict: Thumbs Down
---
MEGSON
What Are We Trying To Say?

EDJ Records EDJ033
It's their first studio album in four years – and in a career spanning two decades, Teesside-born husband-and-wife Stu and Debbie Hanna have pooled their opposite backgrounds of punk musician and classically-trained singer and conjured their craft to emerge as the most original, charismatic and distinctive couples in the big wide world of folk music. They now live in Cambridgeshire, but they champion the songs of their native North-East – in fact, they stand head and shoulders above most acts in the commercial rock music scene as well. The Hannas grab you firmly by the whatsits with their in-your-face attitude, stunning harmonies, never-to-be-forgotten melodies and brilliant wordplay. They have mastered the art of being both gritty and sensitive, partisan and passive with material that resonates deeply and gets straight to the heart of the human condition.
Megson – named after a late canine friend – is their thirteenth album, written through the pandemic when they were faced with media headlines at every turn on mobile phones, radio, television and internet. The period of fear and uncertainty, not knowing what to believe, sewed the seed of this 10-track collection – for instance, the war criminal Putin and the right-wing Westminster Government are past masters of deceiving the gullible masses with media disinformation. What Are We Trying To Say? shows fellow musician Jess Morgan's artwork of two people who have turned their backs on nature and the vivid sunset; their only interest is the mobile phone and computer. Stu explains: "Right now it feels like so much of the information we get about the world is from the media we listen to, watch, read, scroll through, get drawn into and sometimes find hard to forget. 2020 brough into sharp focus how important media was for keeping us informed of the constantly changing world. We needed it to keep us safe, but sometimes it made feel unsafe."
The opening title track blasts the tabloid press in their greedy hunt for headlines: "Watching the prince and his bride, bound to make a good story and must be something to hide." 'Keeping Him On' follows, and explores the darker side of news gathering; the media's relationship with world leaders can leave news consumers confused and in the dark: "Now he'll never let go and we never will know quite where they're pointed their guns till the damage is done." The punchy 'Before I Know It' pokes fun at our time-wasting mobile phone scrolling and love of search engines at the expense of real life. 'Next Year' was written just before the 2020 lockdown, and it reminds all and sundry of our good intentions and resolutions to be 'better' – and 'Anastasia and William' is a true story of the Darlington Northern Echo editor William Stead, whose romantic dalliance with Russian writer Anastasia Romanova Krandievskaya was broken when she read attacks on him in the Russian revolutionary press. She later regretted spurning him, only to learn that he had died on the Titanic while on his way to a conference aimed at the cessation of all wars.
'The Conspiracy Trap' is very relevant at a time when wild 'flat earth' theories are multiplying like rabbits, and 'We Are Better Than This' turns into an upbeat singalong mantra. Stu and Debbie focus their attention on two North-East songs; 'Canny Old Blind Willie' is about the death in 1832 of famous Tyneside concert hall songwriter and performer William Purvis, and 'The Barber's News' pinpoints the gossiping hairdresser who spread rumours about a sea monster swimming in the River Tyne. Megson sign off with 'And Finally', the end of the TV news where the sometimes bizarre but feelgood stories are generated; the song was influenced by an second-hand book they found, entitled Whitstable Mum in Custard Shortage – it contained classics like 'Psychic show cancelled to unforeseen circumstances'.
What Are We Trying To Say? never lets up on sheer entertainment, coupled with razor-sharp politically-focused lyrics to boot. It might be their thirteenth album, but I'm crossing my fingers and betting a pound to a penny that it won't be their unlucky one.
---
SALT HOUSE
Riverwoods

Hudson Records HUD033CD
***** FIVE STAR CHOICE! *****
One of the most worrying things about climate change and man's meddling with nature – apart from raging forest fires, intense floods, deadly storms, total drought and the decimation of the entire human race – is the fate of the Atlantic salmon. The salmon are an incredible species, migrating thousands of miles during their lifetimes before returning to the rivers where they were hatched, to spawn the next generation. However, all is not well. Peter Cairns, executive director of the charity Scotland: The Big Picture, estimates that just three per cent of the young salmon who leave Scotland's rivers are returning as breeding adults: "The reasons are complex and not fully understood – but we know that the health of Scotland's rivers, and all the life within them, is dependent on the health of the landscapes through which they flow." Peter's concern is compounded by BBC News, which reported that salmon in Wales, England and Scotland could disappear in the next 20 years.
Scotland: The Big Picture launched Riverwoods in 2022, a feature-length documentary which is now complemented by the beautiful, evocative music of Salt House – Lauren Maccoll, Ewan Macpherson and Jenny Sturgeon. Salt House's sound is a tone-poem of complete serenity, an echoey vision of peaceful, bright and pure streams and healing rivers – and Riverwoods is a rallying call to regenerate the woodland that once shaded the rivers and to rewet the peatland that has been drained and burned. The eight composed tracks are a delicate and desolate warning; 'Her Silver Spine', the opener, is the trio's introduction to Scotland's scenic, timeless grandeur; 'The Dipper' beckons you to follow, and 'Unspoken Words' is a work of great significance.
Lauren's fiddle and viola blends with Ewan's gentle fingerstyle guitar and Jenny's keyboards and harmonium; Jenny and Lauren's voices knit perfectly with Ewan's gentle vocals in 'Birch Lines', and the instrumental 'River Redds' and the sung 'The Loom o Morn' just flow on, just as the striking tributary-like design in the CD cover. 'The Salmon Run' and and the poem 'Headwater' close the album to make perfect finishers. An array of instruments compliment Riverwoods; synths, mandolin, percussion, bass, piano. Andy Bell produced the album and conjured his masterful magic; just seeing his name and knowing that it's a wonderful work is praise indeed.
---
THE YOUNG 'UNS
Tiny Notes

Hudson Records HUD036CD
***** FIVE STAR CHOICE! *****
In 2018, 22-year-old Paige Hunter began tying handwritten messages into the railings on the Wearmouth Bridge in Sunderland, urging desperate people not to take their own lives. Her notes have been responsible for saving the lives of at least 30 souls, and they have inspired others to leave similar messages on bridges around the world – and the song 'Tiny Notes' began to take shape.
Stockton-based The Young 'Uns – stunning songwriter Sean Cooney, David Eagle and Michael Hughes – pin you right back with their elemental acapella harmonies and important true stories of miniscule glimmers of life-affirming hope in a very dark world. For example, the opening song 'Jack Merritt's Boots' was written in the The Guardian by his father, David Merritt, as a telling, loving and really incredible tribute to his son, murdered with his colleague Saskia Jones, in the Fishmongers' Hall and London Bridge terror attack; he urged readers to "borrow his intelligence, share his drive, feel his passion, burn with his anger and extinguish hatred with his kindness" – and to "walk through the door he had booted down with his black Doc Martens".
There are three vignettes, or tiny notes, by Anne Lamb, who sings 'Book', Lucy Farrell ('Bird') and Karine Polwart ('Mountain'); the string quartet are violinists Liz Rossi and Natalie Purton, Helen Bell on viola and 'cellist Liz Hanks, beautifully arranged by Jon Boden. The whole album was produced by Andy Bell; and Andy took the photos.
'Three Dads Walking' pinpoints Andy Airey, Mike Palmer and Tim Owen who had walked 300 miles from their homes in Cumbria, Manchester and Norfolk in memory of their daughters, Sophie, Beth and Emily, each one taking her own life. Since then, the dads have raised one million pounds for Papyrus, the charity which prevents suicide in the young, and are petitioning the Westminster Government to include suicide prevention on the school curriculum. The Young 'Uns tribute 'Richard Moore', born in Derry which he describes as "a war zone". He was blinded as a child by an Army rubber bullet; he slowly rebuilt his life and founded Children In Crossfire, the charity which helps vulnerable young people in developing nations. In 2007 he found, befriended and forgave the soldier who fired the bullet. The Dalai Lama wrote: "I preach forgiveness. Richard Moore lives it."
'Hand Over Hand' is an account of nine members of a family who were caught in a rip tide on the Panama City beach in Florida; all was nearly lost, until 80 nameless strangers locked arms and legs and formed a human chain that saved the children, parents and a grandmother from drowning. The rescue lasted an hour until the entire family were safe; however, the 80 strangers had vanished. 'Lyra' is in memory of Lyra McKee, an investigative journalist from Belfast, who was killed when she was observing a riot in Derry; and 'Trespassers' is the last of the 17 songs which were written for The Young 'Uns' theatre show, The Ballad Of Johnny Longstaff, which told the story of acts of civil disobedience, advocating the Right to Roam in the 1930s. The most famous trespass took place on Kinder Scout in Derbyshire in April 1932, which eventually led to the creation of the National Parks.
In 2018, Rachel Robertson asked The Young 'Uns to write a song for her brother, one of 270 passengers killed in the PanAM 103 Lockerbie bombing on December 21, 1988 and 11 on the ground. 'Tim Burman' is the result; he was only 24 years old and was flying to New York to spend Christmas with his girlfriend. Rachel said she did not see it as sad, but a love song designed to keep the Lockerbie families' campaign for justice alive. In contrast, 'Roseberry Moon' describes a photograph taken by Steven MacDonald in February 2021 of a couple silhouetted by Roseberry Topping, a famous hill on the North Yorkshire Moors; and 'The Surgeon' is an account of David Nash, volunteering in Syria. He was confronted by a group of Isis fighters in Aleppo, who led him to their young colleague who was clinging to life. The surgeon saved the fighter – and he said he would do it again.
The last song of this astonishing album is 'Inventa', a ship belonging to the Jugend Rettat youth rescue, a non-governmental organisation from Berlin, and their goal is to rescue those drowning in the Mediterranean. So far, the ship has saved 14,000 souls; but in 2017 Inventa was seized, and her crew are awaiting trial, accused of colluding with the people smugglers.
This is a a vital, meaningful collection that shines a bright searchlight on acts of caring concern, of bravery and loving deeds that help to make the world a better place. Full marks to Cooney, Eagle and Hughes for showcasing the unpublicised stories of basic humanity – and those inspiring three-part voices are the solid bridge to make it a really classic album.
---
FEBRUARY 2023
---
TAPESTRI
Tell Me World

Shimi Records SHIMICD0028
Singer-songwriters Lowri Evans and keyboard player Sarah Zyborska live many miles and a good few hours' drive between North and West Wales – but a chance encounter at the 2019 Festival Interceltique de Lorient sealed the musical bond. They were both booked as solo artists at the Welsh Pavilion in this enormous August celebration on the Breton coast, and it only took a moment for these two to actually meet. Lowri and Sarah both clicked, and the idea of forming a female-fronted duo was quickly taking shape. However, the long pandemic and the year-long covid lockdown intervened. They kept going by releasing three Welsh and English singles, and now their debut album is ready; it's chock-full of folk-influenced roots and Americana, and those lovely, perfect  harmonies bear the impressive Tapestri trademark – it's true magic indeed.
Tell Me World is so-o-o beautiful and beguiling; the album looks at the world from a woman's perspective, and the opening title focuses on the complex nature and the impact of domestic abuse, and 'Waiting In The Background' tells the story of women patiently biding their time. 'Save Your Love' and 'Workshop' are heart-achingly delicate, and 'She's A Lover' was inspired by Lowri's 'once met, never to be forgotten' mam! 'Come Alive' shows re-emerging into the world after the pandemic;  'Y Flam' describes the allure and all-consuming nature of being in love, and the closing song 'Atgofion' homes in on the bittersweet feeling of hiraeth, being far from home.
The album was recorded at StudiOwz, Shimi Studios and Penhesgyn Studio in Wales; a band of musicians keep the 10 tracks bubbling and fizzing, including Lowri's partner Lee Mason, George Whitfield on accordion, Henry Priestman on Hammond organ and David Hartley on gorgeous pedal steel. No doubt about it – Tell Me World grows on you!
---
MICK'S QUICKS
In Indian tradition, ghazals are amatory poems caused by the pain of love, and thumris are highly sensual pieces derived from a Hindi verb which means "to walk with a dancing gait in such a way that the ankle-bells tinkle." Composer and violinist Deepak Pandit teams up with stunning female singers Kavya Limaye and Pratibha Singh Baghel in an inspiring European fusion made by the Budapest Symphony Orchestra, in the wonderful digital album Ghazals and Thumris – From The Musical Heart of Budapest (Sufiscore); it's amazing, so beautiful and uplifting. FolkWales verdict: Thumbs up!
Scottish singer-songwriter Colin Macduff recently emerged through the Bird On A Wire mentorship fostered by Boo Hewerdine and Findlay Napier; The Past and The Sky (CNM20221) is his debut album, and he infuses his story-driven songs with a distinctive blend of humanity and humour. His gentle voice and rippling guitar stands alone, and leading musicians Angus Lyon (accordion) and Jenna Reid (fiddle) provide the lightest touch of accompaniment. FolkWales verdict: Thumbs up!
Gaelic singer and composer Gillebride Macmillan displays his second album, Sèimh: The State Of Calm (Independent release, DEALA003); it's a wonderfully crafted collection with powerful songwriting and subtle arrangements, and a host of singers and musicians including Karen Matheson, Maighread Stewart, Mairi Macmillan, Fraser Fifield (whistles, soprano saxophone), Mhairi Hall (piano harmonium), Ewan Macpherson (guitars, mandolin) and Deirdre Morrison (fiddle) all contribute to the sénse of quiet peace. FolkWales verdict: Thumbs up!
Canadian country singer and award-winning songwriter Lynn Miles surrounds herself with a spectacular array of stand-up bass, mandolin, dobro, banjo and violin in her latest lovely album TumbleWeedy World (True North Records, TND802). Her performance sparkles from start to end; her emotive voice always remains central, carrying each lyric with a breathtaking clarity and a heart-wrenching emotion. It's just superb. FolkWales verdict: Thumbs up!
Now, this is so beautiful; Swedish folk/Americana artist Sofia Talvik teams up with German 'cello genius David Floer to create the duo Hansan and the album Blod eller Bläck (Blood and Ink – independent label.) Sofia smooths a flurry of self-written songs with her little-girl voice and David paints a shining rainbow with his instrument. FolkWales verdict: Thumbs up!
Singer-songwriter Chris Cleverley releases his fourth 11-track album, Broadcast The Secret Verse (Opiate Records 003), with his complex fingerstyle guitar always a familiar and well-loved trademark. The problem is that his verses are too secret; his tenor voice is absolutely drowned in a welter of instruments, and his words are unclear and indiscernible. The last song, 'If I'd Have Listened', saves the day, and his lyrics come shining through. FolkWales verdict: Undecided…
Veteran singer-songwriter Ian Walker's compositions have been covered worldwide, but the 18-track album We Come To Sing (Vangel Recordings VANCD016) by the three-strong The Ian Walker Band is very much a curate's egg; nice harmonies, a mix of Ian's material, familiar oldies ('Will Ye Go Tae Flanders?' 'The Water Is Wide') and a few Scottish stellar session men, including ex-Battlefield Band member Alan Reid, John Graham of The Clydesiders and The Red Hot Chilli Pipers' Stevie Lawrence). Unfortunately, American country crooner Jimmy Scott lets loose on Sandy Denny's 'Who Knows Where The Time Goes?' and Richard Thompson's 'Dimming Of The Day' – most embarrassing. FolkWales verdict: Thumbs down
Peach & Quiet, aka Jonny Miller and Heather Read, release their second album from their log cabin on Canada's West Coast (Beautiful Thing, Peach & Quiet Music, P&QCD002); unfortunately, Jonny writes nine Americana-influenced songs with a barrage of ear-battering harsh electric guitar. Heather does save the day with her three beautiful voice-enhanced creations – but if they do tour across the pond, I wouldn't mind betting that British audiences will dismiss them as just another transatlantic rock band. FolkWales verdict: Thumbs down
Is Nighttime a female singer-songwriter or a band? Even so, her album Keeper Is The Heart (independent label), her uninteresting voice and so-samey spacey creations isn't worth getting out of bed for. With trendy echoing engineering and her suspect diction, what is she singing about? FolkWales verdict: Thumbs down
---
FRANK LEE
Bric-a-Brac Box

Independent release: RUFUS6
www.birnamcdshop.com/product/frank-lee/
Frank Lee began to learn what he calls the melodeon – the instrument that I call the diatonic accordion – in 1977 after his then wife Angela brought one for him to play in Sue Allan's morris team in Wigton, Cumbria: "Neither of us could make much sense of it until until I had a light bulb moment about how the left hand worked!" From then on, he began to try to arrange all the tunes he knew for it: "I started going to the Newcastle Folksong and Ballad Club in 1958, smuggled in underage – so I had a headful of music, mostly from the North of England." Frank had to learn lots of tunes for him to play for the Carlisle, Hexham and Black Gate morris teams – and he recorded this 21-track debut album, which is a right little cracker.
Bric-a-Brac Box is bursting with tuneful and very hummable melodies; Frank plays a C/F two-row eight-bass Castagnari Ilary, a D/G two-row eight-bass Castagnari 1914 and a two-and-a-half-row 12-bass Mengascini, with seven accidentals; He is accompanied by Steve Tyler on hurdy-gurdy, guitar and cittern, and his Dutch wife Connie Lee-Schrijver who plays violin and recorder. The whole thing is just wonderful; the button-boxes seem to sparkle and shine to his expert touch, and Steve and Connie are so empathetic.
The album kicks off with 'About The Bush, Willie', which Frank learned in a Durham infants' school, the Northumbrian tune 'Green Bracken', 'Bobbin' Joan' from Playford, the Wheatley 'Trunkles' and a surfeit of morris dances, finishing up with Pyewackett's fondly-remembered version of 'An Old Man is a Bedful of Bones'. And all the time, Frank stamps his impressive talent in the barrelful of material; After a long drive, stick his wonderful instruments in the car sound system and just relax – you'll see what I mean.
---
WILL POUND & JENN BUTTERWORTH
Volume 1
Lulubug Records CM2022
***** FIVE STAR CHOICE! *****
Oh yes! Two made-in-heaven, high-flying and totally respected musicians who have just come together and have struck a brilliant spark – mere words could not describe the electrically-charged and joyous atmosphere when Jenn and Will get their heads down and just magically strut their stuff. Hallelujah!
A chance meeting at a folk session in 2018 was the reason why these two should be out on the road and gigging together; Volume 1 is their debut album, and it's an out-and-out complete stunner. The album brings their high-energy show to life in a nine-track dream of musical cat and mouse – they duck and dive, chase and hide in their intricate and intuitive question-and-answer conversations in an upbeat release perfectly designed to banish the winter blues. Produced by Jenn and Will alongside engineer Keir Long, it was recorded live at Glasgow's GloWorm Studios in just two days.
Jenn's astonishing and absolutely jaw-dropping guitar has linked up with a number of Scottish musicians including mandolinist Laura-Beth Salter, Ross Ainslie and Ali Hutton and the incredible fiddler Ryan Young, while Will's previous partnerships have been Dan Walsh and the Gwent-raised accordion maestro Eddy Jay. He's also amazed the presenters on BBC Breakfast TV, and he even played harmonica on the Hillsborough charity single, joining a host of pop and football stars on the 'He Ain't Heavy, He's My Brother' 2012 number one hit.
The tracks are mostly abbreviated to snappy one-word titles; 'Reckoned' is the opener, and Will's spectacular, cartwheeling harmonica and Jenn's dancing, driving and gutsy guitar plunge headlong into a heady maelstrom of Liz Carroll and Martin Hayes-influenced reels (written by Will), Scottish band leader Addie Harper's 'The Barrowburn Reel' and Ralph Stanley's 'The Clinch Mountain Backstep'. Phew… 'Blackthorn' is a brace of delicate Irish jigs, with harmonica and guitar slipping and sliding, and 'Bourées' is two Will-composed tunes, inspired by the French dance tradition, with the diatonic accordion and Jenn's fabulous instrument swirling, swooping and playing ridiculous games of musical tag together.
Jenn's clear and soulful voice leads the way to just one single song: 'Better Things', Peggy Seeger's anti-nuclear weapons protest, which was written in 1958 for the Aldermaston marches and still resonates 64 years later, while Will opts to go for every incredible major scale on his three self-composed reels in 'The Workout Suite'. 'Sheba' is Will and Jenn's proud showpiece; Handel's famous classical work 'The Arrival Of The Queen Of Sheba' is a firm favourite when they stage a live performance, and the squeezebox and guitar rise head and shoulders above all mere instruments and just soar. 'Somme' marks the death of piper and composer William Lawrie, who gave his life at the young age of 35 during the Battle of the Somme in The Great War; he wrote the solemn retreat march, and Will and Jenn instill and enrich every note with their empathetic and exquisite musicianship.
'Beggarman' melds a traditional brace of get-up-and-dance-around-the-kitchen fiddle tunes, the popular Appalachian reel 'Soldier's Joy' and the ubiquitous 'The Jolly Beggarman', which Robert Burns was said to have used for the melody in his cantata 'The Jolly Beggars'. Last but not least, 'Speedy' mixes two great tunes from the English tradition; 'Speed The Plough' was collected by Cecil Sharp from gypsy fiddler John Locke, and Will learned 'The Hesleyside Reel' from the playing of the late Northumberland harmonica legend Will Atkinson. The pair pick their thoughtful and delicate way in the first part, but Will and Jenn triumphantly blossom out and fly in the concluding reel; dizzying notes and supercool chords tumble and shower out like confetti in a wedding on acid. It's an excellent and a very worthy finisher.
For four days in May, I'll be going to Tredegar House Folk Festival in Newport where Jenn and Will will set the stage alight – figuratively speaking, I hasten to add. In the meantime, I will treasure this beautiful album – it has put a broad grin upon my face and it's music to lift my heart. In short, it's a right good 'un!
---
JANUARY 2023
---
STEVE DAWSON
Eyes Closed, Dreaming

CM2022
Steve Dawson is a very talented Canadian guitarist, singer and songwriter, based in the Country music capital of Nashville, Tennessee; Eyes Closed, Dreaming is the third instalment of his 'pandemic trilogy', recorded in lockdown conditions with musicians contributing their parts from various corners of Nashville, Los Angeles, Toronto and Vancouver. As challenging as those restrictions were for an artist like Steve, who always thrived on the chemistry of creating sounds with fellow musos rubbing shoulders in the same room, this album rises above the previous Gone, Long Gone and Phantom Threshold – it mixes full-on Americana and age-old proud traditional folk genres at the same time.
Steve calls upon his circle of friends, which gels into a veritable Who's Who of Transatlantic roots musicians; his old Birds of Chicago partner, Allison Russell, lends some stirring vocal support, while Nashville legends Fats Kaplin and Tim O'Brien add mandolin and various other strings to keep the cauldron bubbling. Drums, bass and keyboards form a rock-solid house band, together with a horn section, viola/violinist Ben Plotnik and cellist Kaitlin Raitz.
Four original songs – 'The Owl', A Gift', 'Hemmingway' and 'Polaroid' – were co-written by Steve's old friend and Black Hen stablemate Matt Paterschuk, and it's a highlight on the album; the mysterious 'House Carpenter', intricate Weissenborn guitar work and passionate vocals, Steve's instrumental 'Waikiki Stonewall Rag' and 'Let Him Go, Mama', John Hartford's ode to a quiet heroism of a life dedicated to music, are blissfully excellent. This is an album designed to keep you on your toes – every track is a winner.
---
DANIEL LAWS
This Land Of Mine

Independent release – no catalogue number
Daniel Laws was born in the tiny market town of Tregaron in the county of Ceredigion and lives on a smallholding near Aberystwyth. He has spent most of his life in agriculture, and says: "When I'm not composing songs I will be outside enjoying the everyday tasks that farming brings." He takes his songwriting inspiration for the Welsh countryside, and co-runs Gwerin Aber Folk, the Wednesday Aberystwyth folk club which meets at Penparcau Football Club, as well as playing in the Brenig duo with singer, guitarist and mandolinist Mandy Martin.
This Land Of Mine, Daniel's debut EP, contains six songs from 'Whistle Up The Wind' (about the Alder tree, which makes a whistling sound when the wind picks up, warning people that the weather is changing) to 'Yr Wyddfa' (the highest peak in the Eryri mountain range, the verses recounts the myths and legends surrounding the mountain.) 'Fishing With My Brother' tells the story of two boys who shared a passion for catching trout, and Daniel was commissioned to write the title song for the Welsh artist Aneurin Jones, which helped to raise funds to translate a book on his work and life from Welsh to English. 'The Caron Trail' is about his grandfather who was sent to fight in the Great War, but the true story of 'Bob The Rooster' pales a bit; the late genius Jake Thackray topped the lot with his outrageous song 'The Bantam Cock', and Daniel's composition trails an unfortunate second.
With his six songs, Daniel sings and plays guitar on his own; Ian Vallin does the recording and adds bass, keyboards and harmonies.
---
Reviews for 2022 and earlier have now been archived and can be found on the CD Reviews Archive (from 2017) page