Here is Page 1 of our catalogue of past guests to let you know what you have been missing over the last few months - an insight into the calibre and variety of guests you can see at our little club.
Guests A - C

They're finger-picking good! Hot jazzers and bluesers to a man, The Amigos love to party - which is why they're on such demand at pubs and clubs across South Wales. It's real festive celebration time!

Ira Bernstein and Riley Baugus
The one-man ten-toe percussion wonder! Ira Bernstein is a tap and step dancing champion who has shared the stage with many of the world's greatest tap and step dancers. His energetic flair and ability to demonstrate a multitude of traditional styles through his feet is quite incredible.
Riley Baugus is accompanying his old friend on this tour. Raised in a household where recordings of old-time music were often played, he developed a love and appreciation for traditional, southern Appalachian music as a young child. He began playing the fiddle in 1976 at age 10.

Martin Curtis (New Zealand)
Martin is a fine singer and songwriter who lives in Cardrona in the foothills of the Southern Alps, a place that has become the inspiration behind much of his music. He has been writing and singing songs about his adopted country for well over 25 years, and has recorded and released nine albums of kiwi material. He has toured extensively throughout New Zealand and the United Kingdom, including Llantrisant Folk Club and the magical Gower Festival, as well as giving concerts in Australia, Hong Kong, Austria, Norway and even Nepal. He's also an expert mountain climber, too - and a versatile festival caller whenever a Big Ugly (kiwi term for a scratch band) strikes up.
Martin's latest album was released in June 2008. Called Sea To Summit, it is a collection of original songs about New Zealand, composed both by Martin and several of his good friends. When you see and hear Martin singing to a hushed festival or folk club, his performances peppered with hilarious "bush poems", you can see why the Club definitely wants him back! Last appeared at Llantrisant Folk Club Wednesday June 15, 2011

Sizzling Irish squeezeboxes and guitar - from Galway, veteran melodeon master Joe and Anne kick up a storm with thrilling reels, jigs and beautiful airs. Plenty of Celtic spirit - and charm, too. Our president, Mick Tems, first saw Joe in an Irish night in a Newcastle social club many years ago, and his light-fingered genius really set the stage alight - sheer magic!

All the way from New Mexico!
Founders of the group Ken Keppler and Jeannie McLerie are joined by Mark Mueller who adds guitar and second fiddle to the line-up.

Their repertoire spans Cajun, Zydeco, cowboy songs, Norteno (Tex Mex), early Chicken Scratch and New Mexican Spanish colonial dance tunes, all served heavily spiced with the hot chilli spirit of the modern Southwest.


Les writes strange poems and comes from Manchester (he recently emigrated to North Wales, where he won the Welsh Learner Of The Year award). Anyway, he was an accountant before he became a professional idiot. He's written 72 books, which sell in large numbers at his gigs because people don't quite believe what they've just heard. His poems have spawned a number of folk heroes: Jason and the Arguments, Cosmo the Fairly Accurate Knife Thrower, Captain Indecisive and Spot of the Antarctic.

Les began his career as assistant to Mrs Ackroyd, a small hairy mongrel who lay around in folk clubs, bit people and became famous. Mrs Ackroyd was the only dog ever to own her own record label. Since her sad demise, Les is mainly a solo performer, though he has taken to working with humans from time to time. The band Mrs Ackroyd gradually evolved from an ever-changing who's who of the folk scene into a tightly knit, well-rehearsed group.

Les has several solo albums to his credit, including Dogologues, An Infinite Number of Occasional Tables, A Cardi and Bloke, Up the creek without a poodle, Arovertherapy and The War on Terrier. In addition there are highly acclaimed albums of his serious work; the folk opera The Stones of Callanish, Some Love, The Wings of Butterflies and Airs of the Dog, all involving a galaxy of talent. His serious songs have also featured on recent albums by Martin Carthy and Dave Swarbrick, and by June Tabor. June invariably includes a smattering of Les's serious and comic songs in her live performances. An evening with Les is one not to be missed!
Last performed at Llantrisant Folk Club Wednesday 4th August 2010

A fantastic hit at the Easter At Miskin Festival and winners of the Harry Prigg Absent Friends Trophy – that's who Chord are! Harriet Earis and Colman Connolly are both musicians with the London-Irish band Siansa. Colman is well known as an uilleann piper is one of the principal teachers at the London Pipers Club. Harriet, who has already been invited to America twice, reached Grade 8 with Distinction on classical harp, then got converted to Irish music and has never looked back.
For the Chord website, click here.

Baggyrinkle, the Swansea shantymen, delivered a seasonal surprise for the Folk Club Christmas Party 2003! Who said that salt and snow don't go together? Dear old Santa (that's Dave Robinson) and his merry crew have been flying off to America, to Mystic Seaport's festival - and we don't mean sleigh bells and reindeer…

Jim has been on the traditional music scene since his days as leader of The Marsden Rattlers, of South Shields, one of the first dance bands top come out of the folk revival. He first picked up a melodeon in 1964 after moving to London and hearing the local Irish in their musical strongholds of Fulham and Holloway. Moving home again, the Rattlers were formed and played many a barn dance and folk club between Yorkshire and Fife, where he heard the wonderful Scots tradition at Blairgowrie and Kinross, winning the melodeon competition at both before becoming a judge. Festivals in Cambridge, London and abroad followed, often in support of Bob Davenport.
Jim moved to West Cork, where the locals wanted a singer. No-one else was singing the old Irish songs, so he racked his brains and soon was singing all over West Cork in bars, where he is quite capable of entertaining a noisy audience without the aid of a bank of speakers.

He began to tour the UK again in 1991 and now is a regular visitor to clubs from Bodmin to Inverness, as well as being a guest at the prestigious National English Festival and the traditional Scottish festivals at Auchtermuchty and Kirriemuir. He has also become a regular reviewer and writer for Living Tradition magazine.

Joy's warm, big voice won a host of friends and admirers when she came to Llantrisant on her last tour from her home in New York - and we promised to rebook her and all her wonderful tales of American tradition. Joy's leaving her Shanty group, The Johnson Girls, for the moment and teaming up with guitarist Don for another surprise.

This lovely storyteller, singer and musician comes from Port Macquarie, New South Wales. She performs Romancing the Stories in my Life, a selection of songs and stories of rural Australian life from the 1850s to the present day - an entertaining and moving tribute to the courage and resourcefulness of Australian country women.

From Combe Martin in North Devon, Tom and Barbara have a fine pedigree of traditional singing. Barbara was raised in a musical family in North Wiltshire, while Tom's family were also singers and musicians, on both sides through several generations. He went to work on the land in Cornwall, where he encountered the extant Cornish song and music tradition through people such as Charlie Bate, Mervyn Vincent and Bob Cann, together with innumerable other singers who met regularly in pubs or at home and sang for the joy of it. It is this that has deeply influenced both Tom and Barbara's interest, approach and attitude to the material.
Tom and Barbara have been singing and organising together ever since they met at Padstow in 1969. Although their speciality is songs of the West Country and Cornwall, their repertoire draws from a huge range of traditional and modern songs. Tom's instrumental ability on guitar, mandola, concertina and melodeon is a highlight - and Llantrisant Folk Club welcomes back two old and precious friends. Last appeared at Llantrisant Wednesday January 10, 2007

Viva Smith, Jen Ingersoll and Anne Rickard bring together their backgrounds of jazz, traditional and country - a gourmet menu of familiar, new and humorous songs, all served up by rich vocal harmonies and extra pepperami. They have made their mark on the acoustic music scene with harmony workshops at festivals, clubs and cabaret. It's a unique full-bodied style – for a reasonable fee and BIG sticky cakes!

Here they are again - and Llantrisant Folk Club is looking forward so much to seeing and hearing them! When Nicole Murray and John Thompson drove into the Windsor Hotel's car park in their much-loved camper van to share with us what they called "hot harmonies and beautiful ballads", we didn't know what had hit us. Cloudstreet kept the audience on the edge of their seats with their stunning, inventive takes on international folk song - it's intelligent refreshment for the mind and body, and it's fascinating fun, too!
Nicole and John are experts on the flute and strings - other experts on Australian tradition are Nancy Kerr and James Fagan, who expound enthusiastically: "A delightful duo who not only inspire one another but put an indelible smile on the faces of their audiences. Strong harmonies, side-splitting stories and ballads brought to life in a way we hadn't seen before."
Last appearance at Llantrisant Folk Club - Wednesday 25th August, 2010

"A one-man folk festival", as BBC Radio 2 dubbed him, or "One of our most versatile and impressive performers" (Sidmouth International Festival). Pete is a celebration of song, music and dance, performed with great skill and energy and presented with authority and good humour. Pete's latest CD, In Paper Houses, has been reviewed as "a tour de force" and "a great mix and a splendid album."

From Herefordshire - Still together and still fabulously innovative after all these years, with Paul Rogers occasionally augmenting the band on double bass, Blake's III are Mick Freeman, sax/clarinet/flute & vocals; Rob Strawson, fiddle & vocals; and Martin Blake, guitar & vocals. Their eclectic blend of musical styles still enthrals and excites audiences everywhere.

Jacey Bedford, Brian Bedford and Hilary Spencer celebrate twenty years together as the vocal powerhouse called Artisan, which first hit the unsuspecting British public in 1985 – they rapidly did the rounds, being invited to play at almost every major festival and folk club in the UK. In 1989, the pressure of performing work got so great that they took to the road as full-time musicians, and they haven't looked back since. What makes them different from any other a cappella outfit is on-stage personality, pizzaz, heart and soul and some very good songs, crafted by master songwriter Brian. They sing about real people and real emotions, shared by each and every one of us – including hope, wonder, anger, fear and a lot of humour. Their visit to the club in April 2005 will be their last, as the group is disbanding.

Artisan reforming! Thank (or blame) Lunenberg Festival in Nova Scotia - they have invited vocal fireworks trio Artisan to reunite to perform at their 25th Anniversary Festival from August 5 - 8, 2010. It was just too good an offer to turn down. Lunenburg has always been one of Artisan's favourite places to play since their first appearance there in 1995. So Hilary, Brian and Jacey said: "YES, PLEASE!"
Jacey said: "It will be five years since Artisan's retirement concert in 2005, so we're going to have to get together to rehearse some old songs and learn some new. There will be a new CD released with new songs, and also a Best Of Artisan retrospective - which we've been promising for quite some time."
You can see and hear Artisan at Llantrisant Folk Club - but don't delay. Artisan will be together for a few short months, and then go their separate ways. Don't miss it!
Last appeared at Llantrisant Folk Club Wednesday, July 28, 2010

From Massachussetts, USA, Jim was a master of the hammered dulcimer, a marvellous musician who soaked up stunning songs and beautiful reels, marches and jigs like a sponge. Calennig first met Jim when they were interviewed for Philadelphia radio, and those with long memories will recall Jim, member of Llantrisant Folk Club, living in Siwsi and Stuart's flat in Talbot Green, before he moved away. The Nonesuch website for hammered dulcimer fans carries this quote: "Anyone I've ever known to speak of Jim Couza has called him a "Very Big Man"; indeed he is, not in just a physical sense, but also in stature, the man is larger than life, full of tunes and tales, delivered in gravely baritone and more often than not accompanied by a song or two on an old dulcimer that seems to have lived as hard as the man himself." A victim of his own failing health, Jim died in August last year. Last appearance at the Club: February 8 2006.

Joy Bennett and Chris Koldewey
A warm welcome for newlyweds Joy and Chris from New York, USA. Joy is almost a regular at Llantrisant Folk Club - she's one of the shanty-singing Johnson Girls, who included the Folk Club on their tour last year, and has guested both solo and part of various duos. She says she got hooked on sea songs during the 1970s, when she worked as a volunteer at New York's South Street Museum. Chris is a shantyman through and through, and is one of the crew at North America's famous maritime museum, Mystic Seaport. A good night is guaranteed! Last appearance at the Club: 22nd February 2006

Judy, from Maryland USA, has been on the road since the early 1990s, making her own the songs and ballads of traditional Americana and the British Isles. She is respected on both sides of the Atlantic as both a singer and interpreter of traditional songs. Born in Virginia, the third of four children, Judy grew up with singing from both parents and a love for music - "We sang at the table, we sang washing dishes, we sang riding in the car, they sang lullabies to us."
Over here, Sara Grey introduced Judy to the folk community at the Whitby Festival in 1997. She has quickly come to be well-respected on both sides of the Atlantic as a singer and propagator of the old songs. Her joy in singing, deep respect for the tradition, and sense of humor delight her listeners.
Judy's first recording of unaccompanied traditional songs and ballads, If You Sing Songs… was released in 1998, followed two years later by Far From the Lowlands. Last visited the Club on March 30, 2011 with her husband, Dennis.

John comes from Grimsby and has been writing and singing folk songs for many years - his name appears on the Sidmouth and many other festival guest lists, even earlier than Martin Carthy! Many sing some of the songs he has written over the years, not knowing who wrote them - and John has lost count of the amount of times you see his world-famous song Fiddler's Green listed as traditional in the credits on other artists' albums. Other masterpieces, or folk classics, of his include Punch and Judy Man, Send Us A Postcard and his classic monologue Albert goes to Cleethorpes.
John's songs serve to demonstrate the wide diversity of this fine singer and entertainer who is justly revered by his fellow singers, not only for his song-writing skills but also for his charm and wit. Last visited the Club on April 12th 2006

Cheryl Beer: Heaven Scent
A finalist for Welsh Woman of the Year in 2003 for her contribution to Welsh culture, Cheryl Beer has been singing solo as a touring songwriter for more years than she now cares to remember - but she started out as a singer in a band when she was just 12 years old. It wasn't until her late 20s that she hit the road with just a guitar. She has played at or presented over 40 British festivals and has played countless acoustic music venues across the UK. Her second album, Little Fish, was an HMV album of the month and her single Heaven Scent helped raise funds for Velindre Hospital breast cancer research. Her work in India has seen her raise money for a bore well in a community School, and as a patron of the Zimbabwe Academy Of Music she has raised money for women and children to access music and dance lessons.
This year, she was in Cardiff Bay's Millennium Centre presenting her one-woman show Heaven Scent - now it's the turn of Llantrisant Folk Club, as Cheryl traces women who have enhanced Wales. Appeared at Llantrisant folk Club Wednesday July 5, 2006

We saw them at Crediton Festival, where crowds shouted for more - Morris Ironing, Escapology, an Excuse for a Magic Act, Budgies of Prey, Levitating Toilet Tents and many other life-defying tricks! Bonzo and Doris have made an art form out of doing very nearly nothing. Once you stop trying to analyse them and come down to their level, you might find where they are at ... nowhere! This is comedy at its best, a concept which has people crying with laughter. Nothing very magical, clever or musical happens, as they base their act on not having one - like Tommy Cooper meeting Mr. Bean.
Bonzo and Doris are the "ultra egos" of that well known Irish folk duo, Paul and Glen Elliott.
Appeared at Llantrisant Folk Club Wednesday December 20, 2006

Tom lives in Leeds, but he holidays constantly in the Channel Islands and is a songwriter of repute. He has been compared in style and quality with both Steve Knightly and Jez Lowe, and over the past five years he's built a solid reputation as a pro performer with duo partner Tom Napper, playing folk clubs, theatres, arts centres, village halls and festivals. While still touring both with Tom and with their quartet The Pipers Sons, Tom Bliss is now branching out as a solo artist. Some of his finest songs work best with just one voice and one accompanying instrument, he explains. Tom's also written many excellent songs that have never made it into the duo or quartet sets for one reason or another, and working alone lets him present new material as soon as it's ready - so solo gig audiences are often the first to hear a new classic!
Last appeared at Llantrisant Folk Club Wednesday January 31, 2007. Tom was a late substitute for Cockersdale, as John O'Hagan, one of the trio, was in hospital after a serious heart operation.

John Connolly and his Seaside Special
The Folk Club's famous beach party welcomes John, who comes from Cleethorpes and has been writing and singing folk songs for more years than we care to remember. His name appears on many other festival guest lists – including Sidmouth - even earlier than Martin Carthy! Many sing John's songs, not knowing who wrote them. In fact, John has lost count of the number of times you see his world-famous song Fiddlers Green listed as traditional in the credits on other artists' albums. In keeping with beach party theme, John is presenting his Seaside Special show, including his well-known and well-loved song Send Us A Postcard.
What makes John so special is not just that he has the gift of writing songs that become instant classics, but that he performs them with a genuine sincerity and natural warmth that makes an audience feel good.
NB: If you've not been to a beach party before, why not come dressed for sun, sand and sangria? Or a nice warm mac? And it's not halfway though March yet…
Last seen (on the beach) at Llantrisant Folk Club Wednesday March 14, 2007

United States folk afficionados know Mike - tall, red beard, and always around where the music is. He's been on the scene for many many years, listening to the fine details of what makes this genre of music so special to the soul, so able to make us laugh and cry and think. And lucky for us all, he got serious about having fun at it.
Equally at home in the contemporary and traditional camps of the Folk world, he is a fine musician and storyteller. His prime instrument is the guitar, upon which he shines with intricate fingerstyle arrangements of anything from Tin Pan Alley tunes of the '20s to fiddle tunes to his own music. He also plays concertina, piano, banjo, or sings unaccompanied. He can be uproariously funny, contemplative, and powerfully emotional in the space of a few minutes. The man will capture your attention, and then your heart.
They came for a Showcase, and here they are again! The audience wanted them back so much... Simon and Rosalind are interpreters of English folk song and contemporary folk songwriters who live in Devon and perform nationwide. Acclaimed for their own deftly crafted material as much as their original take on traditional song, they have a dynamic acoustic style combining joy and verve in performance with an assured stage presence garnered from five years of performing. Their debut album Somewhen received national airplay and excellent reviews and their second album Strange Harvest, featuring songs inspired by the folklore and stories of Devon. Last performed at Llantrisant Folk Club Wednesday March 12, 2008
Last performed at Llantrisant Folk Club Wednesday April 25, 2007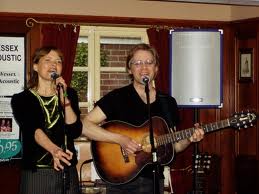 "Simon (Barron) and Rosalind (Brady) are two of the brightest rising stars of the new generation of Folk singer/songwriters. These two young artists demonstrate most clearly in their work the relevance of an old tradition expertly employed to reflect a modern world, appealing to both the intellect and the emotions" - Peter Reeves (promoter, The Blue Stage)
"Really beautiful songs... fragile gentle and lovely - and no extraneous guff" - Karine Polwart (songwriter)
"Terrific... good songs well sung... I kept hearing things - Incredible String Band, Nick Drake, John Martyn - lots of stuff and yet at the same time the music is very much their own... very, very, good" - Mike Harding (Radio 2)
"Really lovely, very gentle and beautiful music" - Bob Harris (Radio 2)
They came for a Showcase, and the audience wanted them back so much... Si and Ros are interpreters of English folk song and contemporary folk songwriters who have lived in Devon, now Bristol-based, and perform nationwide. Acclaimed for their own deftly crafted material as much as their original take on traditional song, they have a dynamic acoustic style combining joy and verve in performance with an assured stage presence garnered from five years of performing. Their debut album Somewhen received national airplay and excellent reviews and their second album England Needs Her Hedgerows, featuring songs inspired by the folklore and stories of Devon. Their third album, Jenny's Mermaid, was acclaimed nationally.
Last performed at Llantrisant Folk Club Wednesday November 9, 2011

For well over 20 years, Ian has been refining and honing his talents as a singer-songwriter. His finely penned songs and powerful presentations, well laced with a sparkling, friendly wit, have won him respect and admiration around the world. Ian McCalman (of The McCalmans folk group) said Ian is: "amongst Britain's most talented singer/songwriters", and he has been described as "Scotland's Harry Chapin."

Born in Glasgow in 1956 to a Scots pipe major and a South Wales mother, Ian is a big man with a big voice to match. His reputation is deservedly growing fast on both sides of the Atlantic. His singing of the Burns songs has taken him to countries throughout the world. Every January he does a Robert Burns tour of Germany. Ian had already released several CDs (including the WildGoose recording of A Kind And Gentle Nature, with Ian Hutchinson and Paul Sartin). Last performed at Llantrisant Wednesday August 15, 2007

For many years Cockersdale have been one of the leading unacompanied groups in the UK. Originally formed by Keith Marsden to perform his songs, the group's reputation soon grew making them a major force in folk music. Following Keith's death in 1991, Cockersdale reformed and have now re-established themselves on the UK folk scene.

Although they now have a repertoire that stretches beyond that performed before Keith's death, they still perform many of the songs that he wrote and for which he is famous. Newly written songs still feature within the performances but are now more commonly from the pen of Graham Pirt (pictured right, with Val Marsden and John O'Hagan) and also Chris Sugden.

With a number of CDs to their credit and a history of appearances at most of the major festivals in the UK, Cockersdale bring guaranteed enjoyment to any performance. Cockersdale also present a number of special shows for festivals, art centres, village halls and theatres.

Llantrisant Folk Club welcomes Bernard back again! He's a songwriter and singer with a witty touch and a sense of humour. His shows focus on his original songs which are exceptional for the wit and smartness of the lyrics and the flawless guitar style that accompanies them. He's an exceptional wordsmith and an all-round good guy as well.
While a troubadour by trade, Bernard began his life in Australia as a geologist, but found that sitting in a pub playing Beatles songs made a better income and way of life. "I've been knocking around the scene for about 30 years," says Bernard. "I've been singing songs about Australian people, characters, history, the human condition. I've been knocking around festivals, picking up a few awards here and there - I guess that's what it is. In the old days, the travelling troubadour was a person who went around from court to court and entertained the masses - I reckon I'm still doin' it."
Last performed at Llantrisant Folk Club Wednesday April 2, 2008

John Howes (guitar and bouzouki), Huw Jones (melodeon) and Steve Passmore (bass, mandolin) make up the bear bones of Swansea-based The Bear Band, who chalk up 29 years of playing ceilidh tunes to appreciative dancers throughout Wales and beyond. Bear Bones love the intimate and friendly nature generated by folk clubs, and they'll really appreciate it we join in the choruses to some well-chosen folksongs! Last appeared at Llantrisant Folk Club Wednesday May 21st 2008.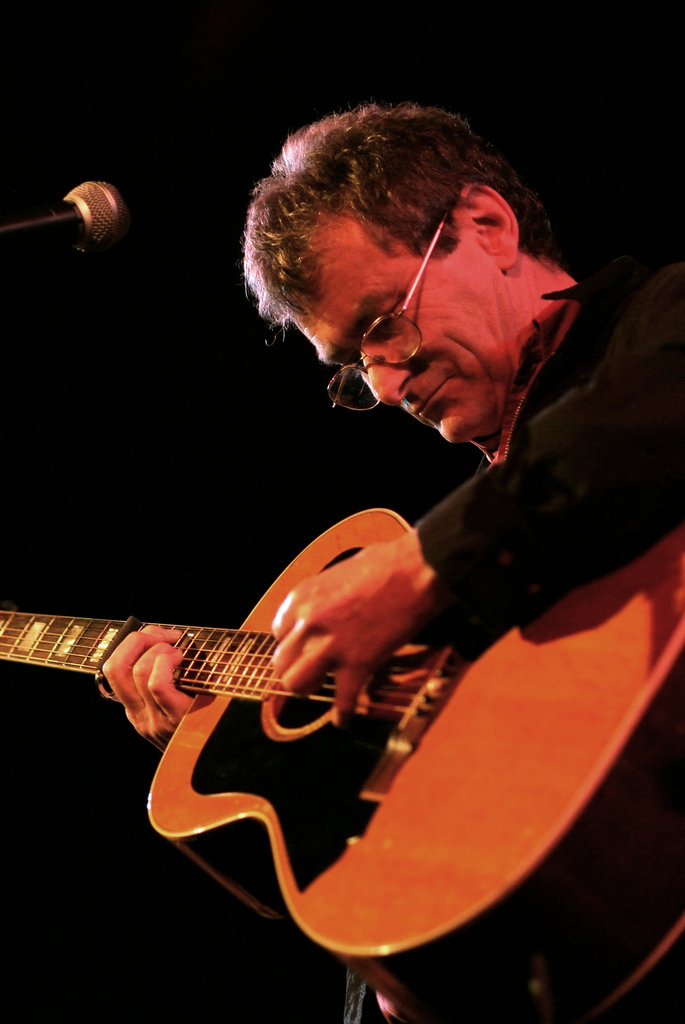 Steve, who lives in Gloucestershire, has long been regarded as one of British folk's finest singer-songwriters. His reputation for writing contemporary songs inspired by the English Tradition was established in 1974 with his innovative debut album, the award-winning Stroll On, which is widely regarded as a folk-rock classic. His latest for Topic Records, Time and Tide, was described by fROOTS as: "a modern day masterpiece". A warm and engaging performer, Steve also has what New York's Variety magazine called: "one of the funniest of dry stage raps".
A founder member of The Albion Country Band, Ragged Robin and his own Steve Ashley Band, Steve also performed a number of orchestral concerts with the celebrated arranger Robert Kirby, who has since sadly died.
 Since then his songs have been recorded by many leading folk artists including Fairport Convention, Anne Briggs, Dave Pegg and PJ Wright, The Arizona Smoke Review, Martin and Jessica Simpson, Grace Notes, Phil Beer, Maggie Boyle and The Bushwackers. His intelligent and funny repartee is just the icing on the cake A warm and engaging performer, Steve also has what New York's Variety magazine called: "one of the funniest of dry stage raps".
Steve last appeared at Llantrisant Folk Club Wednesday July 2, 2008 and August 31, 2011

Born in the Midlands, long based in London, Pete teaches, plays, composes and writes about fiddle music. He's also, on a good night, a decent singer. Drawing on a wide knowledge of fiddle playing, gained over years of teaching, study, travel, practice and too many late-night sessions, he brings a relaxed, good-humoured delivery to his workshops, concerts and folk club shows alike. Pete and Richard Bolton (cello and guitar) have worked together as Cooper and Bolton since 2000, performing English roots fiddle music and songs, including many of Pete's own tunes. Pete also sings and plays in the old-time trio Rattle On The Stovepipe (who delighted us here at Llantrisant Folk Club) - their 2006 and much-praised CD Eight More Miles (WGS 333) is on the Wild Goose label. Pete has also worked with Californian Holly Tannen, singer Peta Webb and banjo maestro Pete Stanley.
Last appeared at Llantrisant Folk Club (as a solo artist) Wednesday August 27, 2008

Showcase with Sandy & Graham Ball
Sandy & Graham are well known for running the very successful Folk at the Oak club in Corsham, Wiltshire, and also the Club Tent at Priddy Folk Festival. Both of them are great singers and musicians, drawing from both traditional and contemporary sources. Come and see what a friendly club they run, as well as being superb entertainers in their own right. Priddy Folk Festival website hit the nail right on the head when it enthused: "Great to see them back."
Last appeared at Llantrisant Folk Club Wednesday October 29, 2008

Helen Adam & George Whitfield - Fiddlebox
They came for a Showcase night and completely won over the audience - and now they're here! Helen Adam (fiddle and vocals) and George Whitfield (accordion and vocals) have changed their name to Fiddlebox... it really trips off the tongue!
Helen is a classically-trained musician who plays with many groups from string quartets to barn dance bands. As well as performance, Helen's professional life involves her in composition, arranging, organising workshops and private teaching. George has been a musician for many years - he sings and plays with touring folk-rockers Pressgang and solo, he entertains audiences with a wide range of popular songs from the thirties to the present day. He also has an original set of self-penned songs and is a caller for barn dances.
Last appeared at Llantrisant Folk Club Wednesday February 4, 2009

Stanley emerged from obscurity to almost total obscurity in the last dark days of the 1970s. After a decade of writing songs that even he doesn't want to hear, he finally plucked enough Dutch courage and his guitar to appear at The Station Bar in Stalybridge, Greater Manchester. No-one heckled and a few applauded - but Stanley was inspired to deliver his satirical and sarcastic songs to the whole world.
In December 1979, he got his first paid booking, at the Ring O'Bells at Middleton, north Manchester. The following day, he was playing live on local radio where the presenter decided that Stanley's medley of songs about disgraced politician Jeremy Thorpe might lead to legal attention. Two gigs in, and banned already!
So far, he's played at about 1,500 events, including and 200 festivals - including Whitby Folk Week and Fylde Folk Festival, where he is a regular - and 200 radio appearances. He's performed at weddings, a black-pudding cookery demonstration, a theme night on bees and a moorland restaurant's Septic Tank Opening Night, to name but a few of the odd places he ends up in. Some of his songs have been picked up and recorded by other artists. What keeps him going is the compulsive urge to write songs, to incorporate new styles and, mainly, to have fun.
Last appeared at Llantrisant Folk Club Wednesday, March 18, 2009

Paul Sartin (from Bellowhead and Faustus: fiddle, oboe, whistle and vocals) and Paul Hutchinson (from Hoover The Dog: accordeon) offer you amazing musicianship coupled with comedy and wry humour! Just listen to these rave reviews:
"Tantalizing tunes performed with wit and finesse" (Verity Sharp, BBC Radio 3) ... "They play like no-one else you've ever heard. Their music is breathtaking and wickedly inventive and the between-tunes interchange as intelligent and hilarious as the music. But don't let me give you the impression they're a lightweight comedy act: they finish the set with a haunting piece of oboe and accordion magic which has the audience spellbound." (Mike Harding, BBC Radio 2).
Last appeared at Llantrisant Folk Club Wednesday April 1, 2009

In the Autumn of 2003, three singers - Moira Craig, Sarah Morgan, and Carolyn Robson, rich in repertoire and musical experience - decided to combine their talents as an a-capella harmony trio. They have been captivating audiences in the UK and America, earning accolades such as "A joy to the ear" and "A harmony master-class". Their debut CD, Peppers and Tomatoes, has been hailed as "a gem of an album" (Mick Peat, BBC Radio in the Midlands).
They bring a new dimension to the art of a-capella singing. They weave beguiling harmonies around material from the British tradition and beyond with "an effortless range and variety unheard in folk music for many years" (Folk London). Timeless songs of love and longing rub shoulders with compelling contemporary songs, and passionate, dramatic ballads take their place alongside a lilting Shetland melody or a stirring hymn from the Ozark mountains.
Last appeared at Llantrisant Folk Club Wednesday May 6, 2009

Emily and Hazel Askew are a young London duo making waves on the folk scene with their energetic brand of folk music. Using fiddle and melodeon, they play and sing with an infectious enjoyment and love for the music, winning them fans wherever they go. From rhythmic foot-stomping tunes to powerful interpretations of songs and ballads, their playing always guarantees to engage and inspire those who hear.
They have spent three years playing at venues across the country, from top festivals and folk clubs to London's National Theatre and National Portrait Gallery, followed by the release of their acclaimed album All in a Garden Green for Wild Goose Records. Through Lonesome Woods, also on Wild Goose, established the duo's reputation.
"Hazel's rich gutsy voice and inventive melodeon playing combined with the skill of Emily's singing fiddle or soulful cello are a new force to be reckoned with" - Stirrings Magazine
"Their debut album demonstrates a real depth of understanding that comes from growing up surrounded by music and musicians - verve and imagination" - Rock 'n' Reel
Last performed at Llantrisant Folk Club Wednesday July 8, 2009 and Wednesday April 13, 2011

Anonyma reunion with Anne Lister and Mary McLaughlin
Anne (from Pontypool) and Mary (from Omagh in the North of Ireland) were once Anonyma and worked as a duo for five years. They toured extensively in the UK, the US and Ireland and recorded Burnt Feathers for the Fellside label, produced by Martin Simpson, which has since become something of a collector's item. Their performances were a combination of Anne's songs, Mary's songs, traditional songs from Britain and Ireland and some songs by other contemporary writers. Anonyma ceased to exist in 1989, when Anne and Mary both had separate interests to pursue. It was an amicable split, and the friendship has survived all the various changes since then. In October 1998, Mary joined Anne to perform some songs at a concert in Santa Cruz and the idea of the reunion tour was born. With Mary, a fine performer who sang in Gaelic from the age of 11, and Anne's immaculate polishing of her song craft, a good act has become even better.
They have a wide range of skills to offer festivals, either individually or together, running workshops on voice, harmony, traditional song, storytelling, songwriting and Gaelic pronunciation - and their concert skills are the icing on the cake.
Last performed at Llantrisant Folk Club Wednesday August 19, 2009

Bro ar Men (Land of Stone)
VASKEN SOLAKIAN, who plays the 'ud and the buzuk (a plucked lute played all over Armenia and a version of the Greek bouzouki), has toured all over the world with many artists, including Nico from The Velvet Underground. He appears regularly as an actor on cinema and TV.
POL HUELLOU comes from Pen ar Bed (Finisterre) in Brittany. He was a Llantrisant Festival guest, and we're really looking forward to hearing Bro Ar Men perform. Pol has played with the Breton harper Myrdhin, the singer Anne Auffret, Serge Kerguiduff, David Hopkins, guitarist Gilles Le Bigot, Louis Capart, Timmy McCarthy and his own trio Escale Dedale. He sings and plays flute, shakuhachi and sanza.

Huw Chidgey & Catherine Handley
Catherine's ability as a flautist has made her a much sought-after soloist and session musician in the classical world. She is currently principal flute with the Welsh Sinfonia and has played with many major British orchestras. She also plays whistle and keyboards and adds many vocal harmonies with Huw. Catherine also has a gift for melody writing and arranging.
Huw, guitar player and lead singer in the partnership, has played in bands and solo since the early eighties, when he was resident performer at the well-respected Dingles Folk Club in London. In 1998, having lived in the Scottish Borders for a number of years, he joined the Hanky Panky Band, with whom he toured in Europe and played summer seasons in Majorca and Cyprus. During his time in Scotland, Huw won the 1997 Newcastleton Festival Traditional Singers competition, and the prestigious New Border Ballad song writing competition in the same summer. He now lives near Aberdare in Cwmaman, the village in which he was born and raised.
"Ever since I saw them I knew there was something special about this duo - They complement each other so well" - Frank Hennessy, BBC Radio Wales
Last performed at Llantrisant Folk Club Wednesday October 21, 2009

30th Birthday Party No. 1 with Chiefly Ourselves
Happy 30th birthday to us! From that first Wednesday, when the fledgling Llantrisant Folk Club started life in The New Inn in Swan Street, through our moves to The Bear, The Cross Keys, back to The Bear again, The Ifor Arms, The Brunel Arms, The Cross Keys again and The Windsor Hotel.
The Club launched itself on an unsuspecting Llantrisant when Pat Smith and Mick Tems, the only two founder members, were playing in the Bedwen Haf twmpath band with Siwsann George and Stewart Brown, and needed a room to practice. Lionel, landlord of The New Inn, immediately offered his room - and suggested the four could start a folk club. The rest is history!
Llantrisant Folk Club's 30th Birthday, September 5, 2010

A real scoop for Llantrisant Folk Club! Both Debra and John have been hailed has entrancing performers, and we're looking forward to a pair of US-based musicians who we haven't welcomed before. This is the first time that Debra and John have embarked together on a British tour, and Llantrisant will be the first club of the tour - and in fact, the only club in Wales to hear them, before John and Debra go on to sing at prestigious venues including The Bacca Pipes Folk Club in Keighley, Ryburn 3-Step in Sowerby Bridge, Sharp's Folk Club at the EFDSS headquarters in Camden Town, the Haddenham Ceilidhs, Swindon Folk Club and The Bothy Folk Club in Southport.
Both Debra ("A great voice and a great feel for her own material" - Folk On Two) and John ("One of folk music's most beloved voices" - Sing Out magazine) share an enthusiasm and passion for the old songs and ballads that have been handed down through the oral tradition in the English-speaking world. Even though a John Roberts and Debra Cowan evening will certainly include many traditional songs, there will be contemporary songs as well, some by writers personally known to both performers. Be prepared to join in and sing along!
John went to the United States in the 1960s, and he met fellow student Tony Barrand. The two began a partnership in 1969 that continues to this day. Their second recording, Across The Western Ocean, is still regarded as a classic documenting the songs of the transatlantic packet ship trade. John's solo CD of sea songs, Sea Fever, was released in 2007 to critical acclaim.
Debra was once asked what kind of songs she writes. Her reply? "Bad ones. Besides, there are so many good songs out there written by others and they should be sung." Her captivating warm alto carries each folk song she chooses with such emotion that you'll forget that they were written by others... she's performed in many prestigious UK folk clubs and for six months held a residency at Sandy Bell's Bar, Edinburgh's premier folk music pub.
Last performed at Llantrisant Folk Club Wednesday March 23, 2011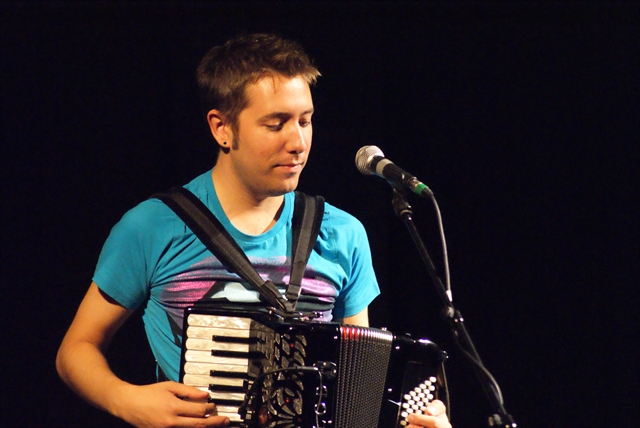 Young Devon folk singer Jim Causley became involved with traditional music from an early age via his family, the local folk scene and an historical tradition of wassailing in his home village of Whimple, East Devon. After studying Jazz and Popular Music at Exeter College, he went on to study Traditional Music at the University of Newcastle upon Tyne. During this time he became involved in the wider folk scene and gained great interest as a solo performer in folk clubs throughout the country.

His recording debut came in 2005 as part of Martyn Wyndham-Read's Song Links project (Fellside) which linked English traditional songs with their American variants. Later that year he recorded the first of two solo albums with WildGoose Records and was nominated for Best Newcomer at the 2006 BBC Radio 2 Folk Awards. Jim also received great acclaim for his work as part of a cappella trio The Devil's Interval, whose album Blood & Honey (WildGoose) also received another Folk Award nomination in 2007.

He has toured with Waterson:Carthy for six consecutive years as part of their annual Frost & Fire Christmas show, and joined them in the studio for on their most recent album, Holy Heathens and the Old Green Man (Topic). He also has a strong involvement in his native Devon, where he performs regularly with the Dartmoor Pixie Band, gives talks for local WIs, takes the readings at the annual Jan Stewer Night in Puddington every May as well as helping to uphold his village wassail tradition every old twelvey night! Jim has become renowned for his warm, rich and mature singing voice (quoted as being akin to the fruitiest of real ales!) his natural gift for interpreting song and his wry and cheeky stage presence. Most recently he has been collaborating with Essex instrumental quartet Mawkin as Mawkin:Causley, touring with Scottish Musician John McCusker as part of the Celtic Connections/Cambridge Folk Festival commissioned project, Under One Sky, and recording with Kathryn Williams and David Rotheray of Beautiful South fame. Forthcoming projects include recording an album of Devonshire songs with Phil Beer and working with the Charles Causley Trust to produce a CD of Jim's ancestor's poems set to music.


Contact...
For booking information and general club enquiries, contact Pat Smith:
Telephone 07989 209824 or 01443 226892
Email ................. Pat Smith


Copyright © 1998 Mari Arts.

Last modified: 16 December, 2012