2016
Roy Harris: February 9, 2016
Celebrated, revered and respected traditional singer Roy Harris of Ely, Cardiff passed away early on the morning of February 9, at the age of 82. Roy, who moved to Cardiff in 1960, organised the first-ever folk club in South Wales. From 1976 to 1980, he was invited to be the director of the prestigious Loughborough Folk Festival, for which he coined the phrase "A celebration of folk music" and christened it "The National". He recorded five albums for Topic, contributed on the double album The Tale of Ale for Free Reed, and made three albums for Fellside and a live CD, Live At The Lion, for Wildgoose Studios.
Born on June 15, 1933 to a working-class family on the Nottinghamshire/Derbyshire border, Roy attended elementary school until he was 15. He sang in the school choir and performed Al Jolson and Nat King Cole songs in teenage talent shows. He was also an amateur boxer, athlete and footballer – he had trials with Nottingham Forest, the team he supported all his life. From the early age of 14, he was interested in jazz, blues, country music and music hall, and he grew to be fascinated by folk music. His early favourites were Frank Crumit, Jimmie Rodgers, Carson Robinson and Bessie Smith, and later on he listened to the American folk revival pioneers, including Burl Ives, Josh White, The Weavers, Pete Seeger, Woody Guthrie, Leadbelly, Cisco Houston and Big Bill Broonzy.
Roy got caught up in the Skiffle craze, and he said: "I was an enthusiastic skiffler, played a mean washboard." He was called up to do his National Service in the Royal Artillery, and Regular Service in the RAF. It was in the Army that he heard his first traditional song – 'McCafferty', the story of a soldier executed for killing two of his own officers – which fired his fascination to look out for material from home. He told the Wildgoose Studios website in 1999: "When the folk scene started, I was waiting for it. After demob in 1959, I worked at various dead-end jobs, and I used to go to London folk clubs to floor-sing. While working in a South London laundry I got around to more, including the Unity Theatre sessions."
Roy met his wife Elaine – "a wonderful Welsh woman", he told FolkWales Online Magazine – and the couple married and moved to South Wales in 1960. He opened Cardiff Folk Song Club, the first folk club in South Wales: "Absolutely – the first. I'm proud of that fact too. We opened in the upstairs room of the Estonian Club in Charles Street. On our first night, we had an audience of 11 people, four of them family. By the end of that year we had outgrown the upstairs room, capacity 90, and had moved to the downstairs ballroom, where we frequently had over 300 people and were turning some away. If you wanted a seat, you got there early!" His own reputation as a resident singer and humorous host grew with it.
His semi-professional career was also growing, singing around South Wales, Bristol and the West Country, Swindon and Cheltenham. However, life as an enthusiastic folk singer and humdrum work do not mix; he was sacked from three jobs for taking time off to go singing. He decided to go full-time in 1964 after audiences at Sidmouth Festival gave him a good reception; he relocated to Nottingham and started touting for work.
Roy founded Nottingham Traditional Music Club, which opened in 1967 and lasted for 22 years. The club, which gained a good reputation, had its own Morris team, a gang of mummers and a research group, and was home to his famous Notts Alliance group. Roy was a well-loved guest at many festivals, who used to book him regularly: as well as the Loughborough Folk Festival directorship, he compered the Royal Albert Hall's Folk Prom for two years and toured in Europe, 23 trips touring Canada and the USA, Australia (where he sang at the Sydney Opera House) and was Bermuda folk club's first professional guest.
He made many appearances on radio folk shows and TV, in Britain and abroad; he also wrote for folk magazines, and had his own column in the Nottingham Evening Post and ran the folk show for BBC Radio Nottingham for ten years. Roy also had a 15-year career as a small-part television actor and provided music for a number of radio documentaries.
He opened the Traditions At The Tiger folk club in Long Eaton, near Nottingham, and ran it for three years, until he moved back to Cardiff; the club is still going strong.
In the 1980s, Roy was hit by illness and throat trouble, which plagued him all of his life. He retired from full-time touring in 1999 – but he told the Wildgoose website: "I've worked with most of the top names in folk music, and, I'm proud to say, gave encouragement to several of today's top names. It's been a grand life in folk music – tough at times, but worth it. It got me out of those factories and it sent me around the world. It introduced me to some great people, some lifelong friends. And it gave me that superb thrill of standing before an audience to join with them in song – nothing can beat that."
Many folk friends lined up to pay tribute to Roy on the Mudcat website. Traditional South Wales singer Mike O'Leary Johns, who with his wife, Pat, shared a close friendship with Roy and Elaine and was the first to break the sad news, said: "I first met Roy in the Cardiff Folk Song Club. To my great fortune, it was the first Folk Club I went to.
"Roy was a fine singer and made a very great contribution to the world of folk songs. He just loved traditional songs and music, and he was always ready to help and encourage people who were interested. Over the years he made countless friends throughout Britain and America. We will all miss him and his contribution to the folk song world."
Derbyshire singer Brian Peters said: "Roy was possibly the best performer I've ever seen grace a folk club. No instrumental expertise to hide behind – it was just the man, his voice, his personality, and the songs he loved and sang with total commitment. Every song he sang meant a great deal to him. He was a master of getting the emotional core across, but at the same time never forgot that folk music was supposed to be about having a good time. His warm and easy style impressed all who witnessed his performances, yet it sometimes concealed severe stage fright – which made him all the more impressive a professional.
"Roy was extremely generous to less experienced singers with his time, enthusiasm and record collection. I was turned on to Phil Tanner and Sam Larner through the Harris record library (which also contained a treasury of old-time and blues, despite Roy's reputation as a die-hard English traddy). He was a man of complete integrity, who believed in the ideals of the folk song and folk club movement, standing up for the principle of floor singing at a time when it was under assault. He embarked on a professional career as a working-class man with little or no financial security, and for years hitched to gigs in the far corners of this land because that was the only way he could afford to travel.
"To hear Roy talk about some of the old singers he knew in his early years was a delight. Describing hitching up to Aberdeen and staying with Jeannie Robertson, he said: "They had next to nothing, but they'd scrape the paint off their walls for you." So would Roy. Goodbye, old friend – we shall never see your like again."
Songwriter and storyteller Anne Lister, living in Abergavenny: "I met Roy so long ago I can't remember when it was or even the circumstances, but loved his singing and the way in which he passed on his love for traditional music. Despite the fact that I was normally singing my own songs, he was always wonderfully supportive and helpful. When I came back to live in Cardiff 14 years ago, I found to my delight that Roy was living here too – and again experienced the warmth of his recognition and support for what I was doing."
Singer and guitarist Nick Dow: "I owe Roy so much. I learned everything I know about performing in public from him. Roy picked me up when I was down, pushed me forward when I was lagging behind, and most of all showed me how to love traditional folk music. Roy encouraged me to listen to Pop Maynard, and Phil Tanner. Roy booked a long list of singers at the Loughborough Festival that included Johnny Doughty and Frank Hinchcliffe, and we 'youngsters' got to see the real thing for ourselves, for the first time. Roy encouraged me to collect folk songs… the list goes on. God rest you, Roy – you were one of the greats. We will miss him."
FolkWales Online Magazine editor Mick Tems: "I have always admired Roy, for organising the first folk club in Cardiff, for his singing, for championing The Gower Nightingale, Phil Tanner, for going out to earn a living alone and unaccompanied, for his boundless knowledge in the folk tradition, for giving me so much enjoyment through his albums, for his expert CD reviews, and for beating me in the long-distance run at Sidmouth Festival all those years ago! Condolences to Elaine, Neil, Anne and all his family; also to Mike and Pat. Here's to one who was so unique, and Roy – your star's shining brightly tonight."
Roy's son, Neil, passed on the information that the funeral will take place on Tuesday March 1 – St David's Day – at 11am at Wenallt Chapel, Thornhill Crematorium,  Thornhill Road, Cardiff CF14 9UA: "There will be a celebration of his life afterwards from 12pm at The West End Social Club, 348 Cowbridge Road West, Cardiff CF5 5BY Phone: 029 2059 4004.
"Donations in lieu of flowers to the NSPCC, please. There will be a box for donations on the day.
There is no dress code, so come casual, come formal, come as you are comfortable, but please come. We've booked the concert hall in the club which we can have until 6pm, but we can use the lounge bar after that if we want to.
"The family want to create a folk club atmosphere, so please bring a song, an instrument, a memory. However, to organise refreshments it would be helpful (though not compulsory) if you could let us know if you are planning to attend. On a practical note, there is a small car park behind the club, also there is a small Tesco opposite with a little car park and a block away there is a Lidl/Homebargains with a huge car park. There is also some street parking nearby."
---
2015
John Taylor:  September 6, 2015
Folklife Quarterly Herefordshire and Worcestershire sessions columnist John Taylor died suddenly from a heart attack on Monday, September 6. John's regular columns showed his tremendous work in listing the numerous sessions in the English Border area. He organised three monthly sessions: the Admiral Rodney in Berrow Green, the Talbot at Knightwick and the Farriers Arms in Worcester.
Sam and Ellie Simmonds, of Folklife Quarterly and members of the Somers Traditional Folk Club at The Alma, Worcester, paid tribute: "These were but a part of the folk activities that John was involved with – he was one of the hardest-working as well as one of the most successful folk organisers that we've ever met. Our earliest memories of John are at the Bromyard Folk Festival shanty sessions, and at the Battle of Worcester folk club in St Johns, many years ago."
Chris Stewart, Somers Traditional Folk Club committee member, has written about John's wide range of folk activities: "John was a regular member of the Somers Traditional Folk Club for a number of years. His stirring renditions of a fine range of sea-shanties, together with more reflective ballads and contemporary songs were a feature of many memorable meetings. His strong baritone and steady guitar playing could also be heard as part of Foxtail Soup, alongside father and daughter duo Bob and Rebecca Fox, delivering lovely vocal and instrumental arrangements of mostly traditional material. John was also a prominent presence at numerous local sessions, becoming a friend and collaborator in many ad hoc groupings.
"More recently his time and energies were given over to promoting acoustic music acts and events on a wider and more professional basis, especially through his organising role for the Worcester Music Festival and its associated fundraising for charity. He also co-ordinated the performers and sound production for the popular "Earth Fest" days at the Fold in Bransford. John was passionate about raising the profile of folk and acoustic music in general, leading, supporting and encouraging sessions of all styles in pubs and venues across a wide area. Many will know him from the invaluable twice-monthly emails he sent out to an ever growing number of recipients giving detailed listings of clubs, sessions, gigs, and related musical events in the Worcester and Hereford area. He will be missed by many."
John's funeral was held at St Martin's, Worcester, on Thursday October 1.
---
Darryl Moorley: September 19, 2015 
Darryl Moorley, who compered Rhyl Folk Club's nights for many years and formed part of Beez Neez, died on September 19. He was a great supporter of the folk scene in North Wales and many will also remember him as the man with the beard and sandals who took their X-rays at the Royal Alexandra Hospital in Rhyl. Rhyl Folk  Club's thoughts are with his family at this time.
---
Keith Hudson:  June 27, 2015
Lucy Whitfield, former editor of Taplas, posted this obituary:"The former editorial board of Taplas magazine are saddened to announce the death of editor Keith Hudson on June 27, 2015. Keith had been in ill-health for many years, and had spent time in and out of hospital."He founded Taplas – billed as the Voice of Folk In Wales and the Borders – in 1982 to replace the defunct South Wales Folk News. The magazine ran bi-monthly for 32 years, initially on paper and in the last two years as a pdf, and was regarded as a powerhouse of information. Keith held the post of editor from 1982 to 2007, when ill-health intervened, and took up the reigns again in 2011. He was also an accomplished photographer, illustrating many Taplas articles with his own pictures."The former editorial board would like to express our sympathy with his family at his loss. While we are unaware of any official charity nominated in his memory, should anyone wish to make a donation, we would suggest Diabetes UK. For further information and obituary information for the folk music scene, please contact Iain Campbell on Iain.campbell@ntlworld.com."
Mick Tems, FolkWales Online Magazine's Editor and for many years the writer of Taplas's articles, said: "After the demise of SWAFF News, Keith took it upon himself to publish the first edition of Taplas, with an image of Cardiff Lady Helen Moody doing a Morris jig. He lived for photography and for Taplas – his whole house was devoted to a Taplas office and production unit. He wanted to advertise Taplas, so he organised and compered a brilliant series of Taplas concerts, in Chapter Arts Centre and the Norwegian Church in Cardiff Bay, with a glittering array of artists including Cass Meurig, Martin Simpson and Karen Tweed. Those fabulous concerts still stay warm in the memory."
News about Keith's death came just on the eve of FolkWales Online Magazine's launch. He lived in Broadway, in Cardiff's Roath area, and was in his seventies. Because of his advancing years, the very sad fact was that he had become detached from the folk scene; It has taken this time to confirm that he had died.
Iain Campbell's obituary,  Keith Hudson: farewell to The Voice Of Taplas, is in this edition.
---
Jerry Epstein: December 30, 1941 – September 25, 2015
Jerry Epstein, who had been involved in the American traditional music scene for 40 years and was a regular guest at Llantrisant Folk Club, passed away this early autumn. He performed for dozens of folk clubs and festivals in the Eastern US and Canada and had completed ten solo tours of clubs and festivals in Wales, England, Scotland and Ireland, and three tours of Australia. He toured the UK with banjo player and ballad singer Ralph Boddington, but his tour with Ralph and another solo tour was cancelled when he became seriously ill.
He recorded extensively as performer, arranger, conductor for the New York Christmas and Spring Revels. He published a number of scholarly publications in music, including Music Editor of the Frank and Anne Warner Collection (Syracuse University, 1984), articles in Living Tradition, Sing Out! and other publications, presentations at several conferences, including the 2003 conference marking 100 Years since Cecil Sharp began collecting songs, and the 1999 conference in New York on 100 Years of the Folk Revival.
Jerry was widely known for his powerful voice and his consummate mastery of the older traditional styles of singing. His American colleagues marked him as "among the best players of the English concertina around", and he was widely known for scholarship as well as performance. His workshops for singers, involving both voice and traditional style, were widely respected in the US, and he taught singing at the Easter School connected with the National Festival in Canberra, Australia (2003, 2006), the National Festival of Scotland (2002), and at the Tenterden Festival in England (2005, 2006).
Roy Harris wrote in Mudcat: "I knew Jerry for over 40 years, after meeting him for the first time when he came to a club I was running in Nottingham. He was multi-talented and he put his talents to use as a singer, musician, organiser, singing teacher and all-around champion of and for traditional music. He was also a PhD in Physics.
"To me and my family, he was first and foremost a stalwart friend. Many of our adventures in the USA we owe to him. His passing is a hard blow for us, a huge loss to the folk world, but most of all to his wife Clarice, whose devoted nursing of him through his illness was total…  Jerry was a person of the 'once met, well remembered' kind. I and my family will never forget him."
Jerry was a powerhouse in the New York Folk Music Society, and he and Heather Wood (who sang with Peter Bellamy and Royston Wood with The Young Tradition) undertook the revival of the Eisteddfod festival which had been de-funded at the University of Massachusetts, carried on the tradition, and influenced many to appreciate traditional music. Jerry's influence extended throughout the East Coast and across the Atlantic Ocean.  He has published arrangements of traditional and early music (Godine Press), and of two large volumes of Jewish sacred music. He specialised in ballads, songs of inland water and woods, especially of the North-East US and Canada, gospel, work songs, songs of history – all in the old style. He was a caller of New England contra-dancing and a teacher of English Morris and Longsword.
---
John Renbourn: 1944 – 2015
Influential folk guitarist John Renbourn has died, aged 70. The musician was found at his home in Hawick in the Scottish Borders on March 26 after a suspected heart attack.
John was born in Marylebone, London in 1944 to mother Dorothy Jopling and father Robert McCombe of the Royal Highland Tank Regiment, later killed in action. His mother was a pianist, and the family used to take shelter under the piano during air raids. In 1952 his mother married physician Edward Tobias Renbourn, and a family adopted the new name before moving to St Catherines, a country house in Surrey.
John attended school in Guildford and learned harmony, counterpoint and Early Music, and English literature including John Donne, Chaucer and Sir Gawain and the Green Knight. He took guitar lessons at Guildford Art School and discovered the music of folk/blues players. While a student at Kingston Art School and living on the houseboat on the River Wey, he acquired a Scarth guitar and played around the Soho pubs and clubs – The Roundhouse, The White Horse, Les Cousins and The Troubadour – under the wing of Gerry Lockran. He met black American musician and singer Dorris Henderson, of The Eclection fame, and recorded two albums with her – There You Go and Watch The Stars. Through Dorris, John met T-Bone Walker, Memphis Slim and John Lee Hooker. He first met guitarist Bert Jansch in Soho, shared places to live and recorded the seminal album Bert and John, engineered by Bill Leader.
John had already recorded an album with drummer Terry Cox, and he recruited double bass player Danny Thompson and Jacqui McShee, a friend from Kingston Arts School, to form the folk/jazz band Pentangle. The five musicians were a critical and commercial success, recording their debut album The Pentangle and the double-LP Solomon's Seal. The opening track on their third album, Basket Of Light, was 'Light Flight', the serial song for the hit BBC series Take Three Girls, and it propelled them to a new popularity. The group broke up – but when John, Bert, Danny, Jacqui and Terry reformed for a triumphant reunion at David's Hall in Cardiff was full to bursting and many musicians turned out to see John.
His manager, Dave Smith, said that John was "a huge character". He added: "He was always playing and teaching. That is what he loved doing and he never stopped." Among those paying tributes to John were Welsh-born Cerys Matthews, who tweeted: "So sorry and sad to hear of John Renbourn's passing. A loving, lovely man. RIP John, it was an honour and pleasure meeting you."
Roy Palmer: 1932 – 2015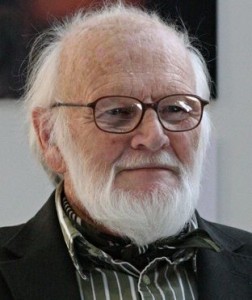 The prolific writer on folksong and folklore Roy Palmer, who has died aged 83, produced more than 30 books on the subject, as well as dozens of articles for magazines and journals. In all his writings, he was especially keen to bring out the historical context of the songs he focused on, placing them alongside the personal experiences of working people (writes DEREK SCHOFIELD.)
Roy's enthusiasm for folk manifested itself in the earliest years of the folk revival in Britain; he recalled singing The Foggy Dew at a student party in 1950 in Manchester, where he was soon involved in folksong gatherings led by Harry Boardman, whose radical leftwing politics he shared. In the 1960s in Birmingham he organised informal folk song evenings for CND, at which he met the BBC producer Charles Parker who, with Ewan MacColl and Peggy Seeger, had made the groundbreaking Radio Ballads documentaries, using the speech of ordinary people. With other enthusiasts the two men established the Birmingham and Midland Folk Centre in order to sing folk songs, but also to appraise each other's singing, collect and research songs and produce documentary dramas. Roy was involved in two of these productions, which he described as "folk cantatas" – Of One Blood about apartheid and The Funny Rigs about a 19th-century strike.
With fellow folk-centre members, Roy met the traditional singers Cecilia Costello and George Dunn, both born in the 1880s. He recorded hours of conversation with Dunn, a former chainmaker, publishing the transcriptions in the journal Oral History and arranging albums of his songs in 1975 and 2002. Some of Costello and Dunn's songs were published in Roy's third folk book, Songs of the Midlands (1972), which grew out of the folk centre's work. Roy produced and sang on the album The Wide Midlands (1971) on Topic Records. Many singers, particularly Pete and Chris Coe, were encouraged by him.
Starting in 1971, Roy edited a series of folksong books for Cambridge University Press primarily aimed at secondary school-age children. His first general collection, Room for Company, was followed by themed books, which contained songs about agricultural workers (The Painful Plough, 1972), sailors (The Valiant Sailor, 1973, which led to a Topic LP, industrial workers (Poverty Knock, 1974), sports and pastimes (The Rigs of the Fair, 1976, with Jon Raven) and transport (Strike the Bell, 1978). Topic's education label, Impact, produced albums of Room for Company and The Painful Plough. All of these collections established the style for Roy's future publications: not only words and tune, but also their sources and prose passages from the period.
The theme of illustrating social history through song continued with A Touch on the Times: Songs of Social Change 1770-1914(1974), followed by The Ballad History of England (1979) and The Sound of History (1988). Themed collections covered maritime songs in The Oxford Book of Sea Songs (1986, revised as Boxing the Compass in 2001), soldiers' songs (The Rambling Soldier, 1977, and What a Lovely War, 1990), beer (A Tale of Ale, 2000) and industrial songs (Working Songs, 2010). He published selections of English country songs and ballads, and edited folksongs collected by Ralph Vaughan Williams. Roy's books attracted general readers, but also enabled folksong enthusiasts to explore the historical context of songs.
His sideways move into the general field of folklore came in 1976 with The Folklore of Warwickshire in the Batsford county folklore series. He drew upon his song researches as well as seasonal customs, mummers' plays, legends, rites of passage and local sayings and stories to produce an immensely readable and scholarly book. Roy was particularly inspired by the folklorist AL "Bert" Lloyd, who wrote the 1967 book Folk Song in England, and by the historian EP Thompson, whose stated intention in his landmark The Making of the English Working Class (1963) was to rescue the ordinary working man and woman from "the enormous condescension of posterity" – an aspiration also adopted by Roy.
In 1985, he wrote on the folklore of Leicestershire and Rutland and followed that with Hereford and Worcester in 1992 and Gloucestershire in 1994. For Logaston Press, Roy published similar books on Monmouthshire (1998), Radnorshire (2001), Herefordshire (2002), Shropshire (2004) the Black Country (2004) and Worcestershire (2004). These books were never simply of antiquarian interest; they always included present-day folklore and custom.
Born in Markfield, Leicestershire, to George Palmer, a lorry driver, and Gwen (nee Cooper), Roy went to Coalville grammar school and studied French at Manchester University, obtaining BA and MA degrees, followed by national service in the army and then a teaching certificate. Starting in Yorkshire, his teaching career culminated in the headship of Dame Elizabeth Cadbury school in Bournville, Birmingham. After early retirement in 1983, he devoted himself full time to his researches and writing.
Roy served on the editorial board of the English Folk Dance and Song Society's Folk Music Journal, contributing frequently to the organisation's magazine and supporting its Vaughan Williams Memorial Library. In 2004 he was awarded their highest honour, the Gold Badge. The same year he received an honorary degree from the Open University. He was also a poetry enthusiast and chairman of the Friends of the Dymock Poets.
Throughout his work, Roy was supported by Pat (nee Madin), a music teacher who taught him to read music and helped him with various projects. They were married in 1953. Pat and their three sons, Simon, Adam and Thomas, survive him.
• Roy Ernest Palmer, folklorist and writer, born 10 February 1932; died 26 February 2015
---
Clive Palmer: 1943 – 2014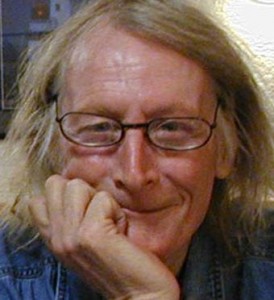 Clive Palmer, who has died aged 71, was a founding member of the mid-60s avant-garde folk group the Incredible String Band, and later brought his songwriting and instrumental talents to Clive's Original Band. He was an accomplished banjo player, initially specialising in the English finger-picking "classic"style that emerged in the late 19th century, but his 1967 virtuoso recording, Banjoland, considered too esoteric at the time, had to wait until 2005 before it was released.
In the early 60s, Clive had formed a duo with Robin Williamson, with the rather unimaginative stage name Robin and Clive, and they toured folk clubs in Scotland and northern England. They recorded a track on the Decca album Edinburgh Folk Festival in 1963. Robin and Clive's repertoire was mainly Scottish traditional song which, as the US record producer Joe Boyd (who visited Edinburgh on his voyage of discovery of the British folk scene) later said, sounded as if it had taken "a journey to the Appalachians and back via Morocco and Bulgaria".
By the time Joe returned six months later to sign them for the US Elektra label, they had expanded into a trio, with the addition of Mike Heron, and changed their name to the Incredible String Band. The new name was accompanied by a change in musical direction – original songs with American and Scottish roots. Their debut, eponymous album was released in 1966 and became Melody Maker's folk album of the year; Clive's song Empty Pocket Blues had enduring popularity.
Shortly after the album's release, Clive hitch-hiked along the hippy trail to Afghanistan and India. Robin travelled to Morocco, but soon returned and, in Clive's absence, he and Mike reformed the Incredible String Band as a duo.