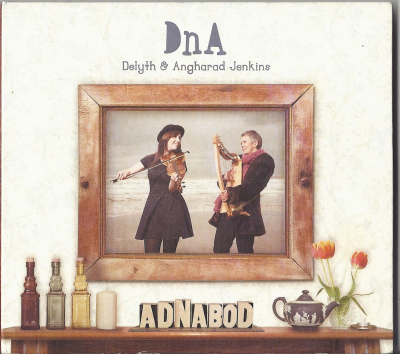 DnA
Adnabod
Fflach Tradd
****
Adnabod translates as being familiar with a place or a person; it all adds up to a magical relationship between celtic harper Delyth Jenkins, her fiddle-playing daughter Angharad and their home at Caswell in Gower. This debut album is redolent with memories, pictures of a young mother and her baby daughter growing up, creating a bond which later on forged the DnA partnership; it's a magnificent and lovely set, generating a warm feeling of affectionate familiarity between the harp, the violin and well-loved Welsh culture.
Angharad divides her busy time between being a Trac development officer, the supercool frenzy of the wonderful band Calan and playing delicate, proud airs with DnA. I could watch her at any time, fiddling up a storm Calan-style or gently rising to the heights with Delyth, the harp and the fiddle catching the ears of the audience with their wild and beautiful sound. Angharad is no slouch at composing, too, with her bright 'Gan Bwyll Jol' and 'Dolig Abertawe' (Swansea Christmas) paving the way – and 'Brandy Cove' is an utter delight, as she conjures up the hidden treasures of a tiny beach where no tourist ventures.
Delyth is a fine composer, too; her tribute, 'Cassie En Lorient', paints a picture of a best friend and soulmate. The last time that Delyth saw her was in the Festival Interceltique in Lorient in 2007; she died in April 2008.
This remarkable album is both thoroughly exciting and utterly peaceful as well. It was recorded in the musical retreat of Plas Rhosygilwen in North Pembrokeshire; the high spot comes as Lleuwen Steffan voices a breathtaking harmony in 'Y Glomen' with Breton bass player Vincent Guerin pounding the strings; it's a fitting end to some fine playing, with two of the most adept Welsh musicians going. Four stars indeed.
Mick Tems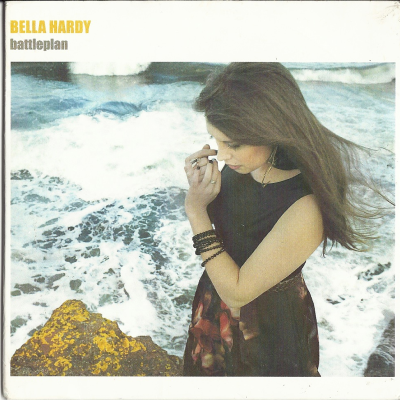 BELLA HARDY
Battleplan
NOE Records
*****
Bella Hardy truly deserves a five-star triumph for her sixth album; it's a crowning of a career which has watched the teenager being dragged unwillingly by her folkie mother to a fiddle session to the assured, alluring temptress who deconstructs traditional songs for the discerning pleasure of a swiftly growing listening population. Battleplan sees her collaborating and playing fiddle with The Midnight Watch (Anna Massie on guitar and banjo, Angus Lyon on keyboard and accordion, James Lindsay on bass and Mattie Foulds, who produced this album, on drums.) It's a corker of a CD, which opens with a deliciously annoying plucked fiddle riff; just the sort of thing earworms are made for! The first track, 'Good Man's Wife', throws down the gauntlet and dares you to listen. From there on, Bella takes no prisoners; this, surely, is one hell of an album.
Bella has matured as a very fine singer and as an incisive writer, too; 'Whisky You're The Devil', with the deliciously out-of-tune keyboard, and the slinky, menacing 'Three Pieces Of My Heart' come from her pen, while she gently shapes 'True Hearted Girl' and 'Flash Company', proud old folk songs that stand up, shake themselves and come alive once she has finished grooming and polishing them. 'Through Lonesome Woods' and 'The Seventh Girl' are a wild romp, but Bella suddenly hits on the brakes and is simply magnificent for the heartbreaking 'Maybe You Might' (with the suspect keys again!)
'Drifting Away' is a punchy lament of love gone wrong, and Bella wraps it up with a typical female flourish with a demurring tribute to that hard-bitten shanty 'One More Day'; she wraps the salty, tough-as-nails work song in fine velvet and turns it into a gentle, beautiful lullaby. Is there no end to this woman's brilliance?
Mick Tems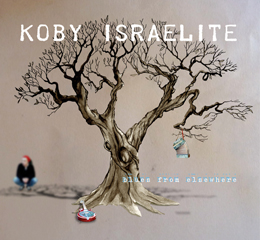 KOBY ISRAELITE
Blues From Elsewhere
Asphalt Tango
****
Once in while a record comes along, smacks you one upside the head and challenges everything you thought you understood about how music should be. Blues From Elsewhere is one such album.
Koby Israelite is a composer and multi-instrumentalist and also a multi-culturalist, crossing borders, confusing national identities and generally mixing things up. He also has an odd sense of humour – the penultimate track, 'Just Cliches', is delightfully silly, 'East Of Nashville' is somewhere in the Balkans and 'Bulgarian Boogie' has big drums and snarling electric guitar in a very western style before the accordion gains ascendancy. That's a favourite trick: start a piece out in one style before abruptly changing it into something else, so 'Subterranean Homesick Blues', with vocals by Annique, begins sweetly and quietly and you might think "that's different". No, he was just kidding and for the second verse Annique reveals the voice of a full-throated soul shouter.
But put aside the tricks and the jokey titles and there is some excellent and enjoyable music here. The title track is the first section of a four part suite that opens with acoustic guitar and it could introduce a grizzled old blues voice but instead in comes accordion and hand percussion, then drums, bass and electric guitar – a perfect fusion. The final bonus track is an instrumental version of Led Zeppelin's 'Kashmir', giving the other-worldly feel of "elsewhere" before returning to a slightly more conventional reading albeit with a clarinet solo.
Dai Jeffries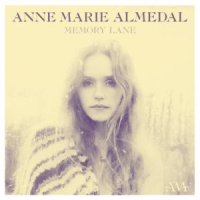 ANNE MARIE ALMEDAL
Memory Lane
+47 Records
****
Norwegian songbird Anne Marie Almedal returns with her third solo album accompanied by a superb group of musicians that includes legendary double bassist Danny Thompson, Norwegian-Grammy awarded electric guitarist Kjetil Grande, folk-tronic pioneer Merz (aka Conrad Lambert), a string section from Kristiansand Symphony Orchestra, her British pianist husband Nicholas Sillitoe (who also co-writes and produces) and Rolf Kristensen who contributes tenor ukulele, sarod, guitar and bouzouki.
Recorded by Keith Grant and mixed by John Wood, both veterans of the UK music scene, Memory Lane, an album of hauntingly atmospheric folk pop that more than rewards repeated hearings, and which perfectly captures Almedal's crystal clear vocals, set against exquisite musical accompaniments that never threaten to overwhelm.
Taking her cues from '60's and 70's British folk and American songwriting of the Laurel Canyon persuasion, Almedal's distinctive and attractive voice immediately grabs the attention on a set of largely low-key compositions inspired by nostalgia, the Norwegian landscape and the passing of time. Those inspirational elements come beautifully together on the melancholic, autumnal 'Scars' where piano and bass echo the rumble of the thunderstorm that sets the scene, and the yearning of 'Winter Song' which builds layer upon layer, beginning with a sparse piano and adds strings, guitar and bass over which Almedal floats a spare, evocative vocal.
With the vocals for each song recorded in a single take, there's a spontaneity that adds greatly to the overall feel of the album, which also includes a couple of cover versions; namely a pretty straight take on John Martyn's 'May You Never' and a sparse, emotionally charged version of David Gates' 'If'.
Dave Haslam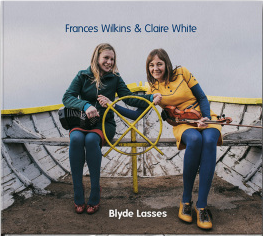 FRANCES WILKINS & CLAIRE WHITE
Blyde Lasses
BRIGGICD101
****
Frances and Claire were talking excitedly about this Shetland-inspired album when they came to South Wales to see how the land lay and to dip their toes in the Welsh water, figuratively speaking. How the long-awaited CD is here, and it's an absolute cracker – and while Claire plays the superb Shetland fiddle, Frances is a wizz on the English concertina, very rare in the farthest Northern isles.
Shetland-born Claire has played fiddle from the age of eight, and she learned everything she knows from the late Dr Tom Anderson, whom she calls "awe-inspiring." She's based in the mainland now, working as a TV producer in Aberdeen. Frances fell in love with Shetland music when she lived there in the 1990s, and joined Solan, her first Shetland band. She now works as an ethnomusicologist in Aberdeen University.
Blyde Lasses means Glad Girls in Shetland dialect, and the album gets off to a fine start with the set of reels, 'Hadd Dee Tongue Boannie Lass' (translated: Be Quiet, Pretty Girl). It's the delightful combination of a strong and strident fiddle and 'tina that wins out here; and Claire easily proves her worth with her written songs in dialect, including 'Eagle Bairn' (about a baby plucked by a bird from the island of Unst) and her confident, hypnotic voice.
My favourites are Tom Anderson's beautiful 'Maas', 'Spencie's Tunes' (four tunes composed by fantastic Unst fiddler Steven Spence), 'Da Lasses' ('Fashion O' Da Delting Lasses', 'Da Lerwick Lasses' and 'Da Scallowa Lasses') and 'Antarctic Life', a traditional air which suggests origins in the South Georgia whaling days when Shetlanders travelled to the region and often worked there for many months at a time. I'll be playing Blyde Lasses for many a long day.
Mick Tems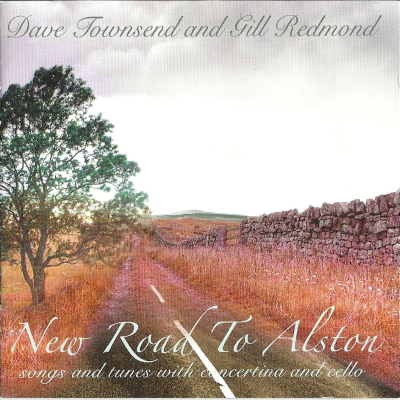 GILL REDMOND & DAVE TOWNSEND
New Road To Alston
Wildgoose Studios
****
The utterly thrilling combination of 'cello and English concertina is encapsulated on the debut album by Redmond and Townsend, who have been playing together for some years now. Dave's formidable technique and a unique style in playing both traditional and classical music on the concertina forms only part of his activities, including music for television, film and theatre, the creator of The Mellstock Band and founder and director of Hands On Music Weekends. Gill studied 'cello at the Royal Manchester College of Music, and has developed her individual style of playing for traditional music, combining a beautiful tone with amazing versatility and inventiveness; their brilliant interpretation is strongly reminiscent of the Scottish-American fiddle and 'cello pair, Alasdair Fraser and Natalie Haas, although I would beat a path to any festival who had the programming ingenuity to stage these great duos.
Gill and Dave's mission is to carry English music into new realms, taking in Scandinavian, American and Welsh tradition along the way. The title track and 'Trip To Cartmel' blend in deliciously to give the album a flying start, while Dave's voice lights the story of 'The Lousy Tailor' like a fuse, sparkling Shaker tunes and the 'Banks Of The Sweet Primroses' set and memorable Swedish schottis and Engelska. Interestingly, they play a Welsh hornpipe without realising it; their version of 'The Washington Hornpipe' is so similar to 'Y Fasged Wyau' (The Basket Of Eggs), which Calennig recorded years back – and their reading of the beautiful 'Ffarwel Marian' and the tripping, dancing 'Aberdaugleddau' is just inspirational.
'The Banks Of The Nile', from Suffolk singer Jumbo Brightwell, is destined to become very popular again, with tuneful versions from Keith Kendrick and Sylvia Needham, Faustus and now Gill and Dave. If their debut is this good, I'm certainly looking forward to the appearance of their second.
Mick Tems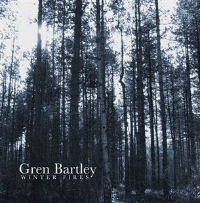 GREN BARTLEY
Winter Fires
Fellside
****
The opening song on Gren Bartley's second solo album, 'I Am Home', a gently evocative telling of a travellers return is so low key it sounds like the end of something rather than the beginning. It does, however serve as the perfect introduction to Bartley's talents as a great songwriter, a passionate vocalist and a fine instrumentalist, the latter reinforced as the song segues into an atmospheric banjo led instrumental.
His songwriting credentials are further enhanced with the following song, 'Porcelain Hand' a country-tinged tale of a missing child that succinctly tells the story without recourse to melodrama. It's that storyteller's skill that raises Bartley above the average singer songwriter fare, and it's a skill that really shines on the minor epic 'Waters Run Dry' a contemporary that's so laden with imagery that it's positively cinematic.
With sympathetic accompaniment from violinist Julia Disney, drummer Richard Adams, singers Linda Adams and Robert Hallard and percussionist Dan Wilkins, Bartley takes his listeners on a musical journey that also includes a quietly impressive 'Wayward Stars' which provides the opportunity to show off his considerable guitar skills and also his musical adventurousness, introducing a kora (expertly played by Wilkins) as the accompanying instrument that gently takes the lead as the song segues into the traditional Mandinka tune 'Kelefaba'.
There's even more variation via the title track, a heartfelt, blues based love song; the jazzy syncopation of 'Brick', and album closer 'The Sun Is Over The Yardarm', a song destined to become a firm folk club favourite with it's irresistible sing-a-long-ability.
Dave Haslam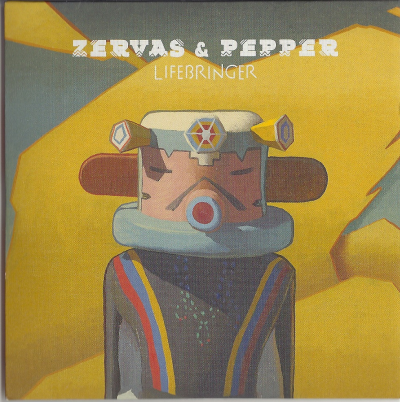 ZERVAS & PEPPER
Lifebringer
Zerodeo Records
http://www.zervasandpepper.com
***
I had the good fortune to catch Cardiff duo Paul Zervas and Kathryn Pepper when they supported The Webb Sisters at the Muni Arts Centre a while ago; the audience warmed to their sparkling, crystal-clear West Coast harmonies, accompanied by two acoustic instruments. However, their debut album, Somewhere In The City, had drums and electric guitars throughout, which I thought had disappointingly watered down the vocals and the lyrics. On this, their second album, they rock it up in style, with Paul and Llion Robertson as recording engineers and Andrew Brown on bass, Jake Ecclestone on drums, Simon Kingman on lead guitar, Jon 'Catfish' Thomas on pedal and lap steel, Lee Goodall on flute, Niamh Aine Ferris on violin and Rob Pugh on keys.
It's pleasant commercial stuff and, like all wallpaper music, it didn't imprint on my memory at all. Both Paul and Kathryn have still got the same breathtaking voices, but they seem to be veering away from acoustic material and heading into light pop with a vengeance. That's where the money is, and we wish them good luck and good fortune.
Bill Price


CHRIS SARGEANT
Heirlooms
Wildgoose Studios
****
Chris is the son of folk stalwarts Derek Sargeant and the late Hazel King - and it's these songs, five of them learned from his father and mother, that are the inspiration for the title on Chris's debut CD. Folk songs are like heirlooms, and those learned from parents must be really special - rather like the magic mixture in Waterson:Carthy, or our own DnA. In quite a short time, Chris has built a strong reputation as a live performer, as part of leading music charity Live Music Now. He's in high demand as a teacher, most recently tutoring in folk performance at London's Goldsmith's College.
Chris is one of a growing horde of classically-trained musicians who have been absorbed and influenced by folk traditions, with a delicious melange of musical cooking pot flavours just waiting to explode… and what a mouth-watering album this is. His guitar has magical qualities that really enhance Chris's impeccable choice of songs and tunes. A host of pedigree musicians (Jonny Dyer on accordion, Vicki Swan on nyckelharpa and double bass, Issy Emeney on melodeon, Jackie Oates on five-string viola and vocals, Pete Flood on percussion, Benedict Taylor on strings and Keith Kendrick on concertina) beautifully and simply fill out his accompaniment, the technical skill and the 'wow' factor coming on by leaps and bounds. Chris instinctively knows how to communicate; having been brought up in the folk club scene, and the whole album is a joy throughout.
High points are the opener 'Bonny Labouring Boy', the rippling guitar setting the scene for the story; 'Once I Loved A Maiden Fair'; the lively, skipping Chilbridge Fair; Kathryn Tickell's brilliantly entertaining 'The AB Hornpipe/Mrs Bolowski's' and Chris's tribute to Nic Jones, 'The Wanton Seed'. However, his interpretation of 'Coal Not Dole', with miner's wife Key Sutcliffe's heartfelt simple verses, hasn't worked here; its complicated 'folkie' style seems rather out-of-place.
Bill Price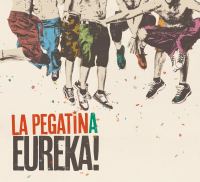 LA PEGATINA
Eureka!
Kasba
****
I was unfamiliar with any of Barcelona-based La Pegotina's previous three albums, but hopeful that perhaps they might be potential successors to the much-missed Ojos de Brujo. However there's none of the latter's innovative Flamenco/Hip-Hop/Dance fusion; instead they mix Roots and Ska, sounding at times like their mentor, Manu Chao.
Billed as a "party band", their lively feelgood music is likely to prove popular at festivals - indeed they're playing WOMAD this summer, and picking up quite a lot of airplay from Mary Ann Kennedy on World On 3. Overall I could have done with a little more variety and light and shade, and a bit less laughter and shouting, but their brass and accordion-led sound is relentlessly upbeat.
The final song, in English, 'Sweet Culito' sounded less successful to me, with its disco cliché - "I want to touch your booty"; or perhaps the songs in Spanish are all full of similar sentiments..? I suspect that the band really come into their own in the context of live performance, but this CD is a lot of fun nevertheless.
Nick Passmore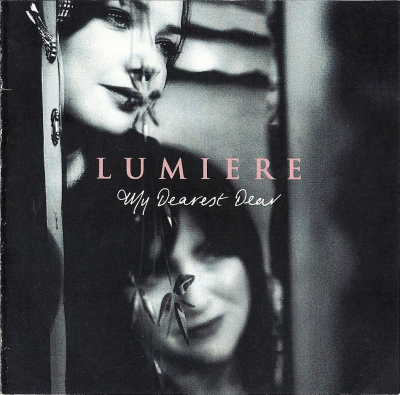 LUMIERE
My Dearest Dear
IRL Records
***
From the town of Dingle in County Kerry, singers Éilís Kennedy and Pauline Scanlon came together as Lumiere four years ago and this, their second release is another beautifully performed set that reinforces their growing reputation as among the finest singers currently performing.
Drawing on a shared musical heritage with songs in the Irish language, these accomplished singers also look further afield for their material with versions of some well known traditional and contemporary songs all given their distinctive treatment.
Individually capable of sending shivers down the spine, together Scanlon and Kennedy stop you dead in your tracks, a quality that's apparent from the first notes of the opening title track where the beautifully constructed instrumental backing provides the perfect setting for their shimmering harmonies.
The choice of material throughout provides the perfect showcase for their talents, whether it's the Irish language songs 'Cailín Deas Crúite na mBó' (The Pretty Maid Milking the Cows), 'Samhradh' and 'Bó na Leathairce' (The One Horned Cow); history based songs such as 'The Wind That Shakes the Barley', 'The Silver Tassie", 'Ye Jacobites' and 'The Streets of Derry' or contemporary material with versions of 'The Queen And The Soldier' and 'Who Knows Where The Time Goes'.
The former, a version of Suzanne Vega's image laden tale, is a master class in interpretation that uses a restrained sense of menace to stress the conflict between the story's protagonists. The latter, a take on Sandy Denny's classic, is less successful, largely due to the overwrought and misjudged vocal contributions of Sinead O'Connor.
It's a measure of their considerable skills that, with My Dearest Dear Lumiere have achieved the difficult feat of producing an album that will appeal to the mainstream while also bringing a smile to the faces of traditionalists, which is no bad thing.
Dave Haslam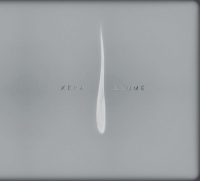 XERA
Llume
Creative Commons
**
I've been a big fan of music from Asturias in Northern Spain ever since I reviewed a Llan de Cubel album back in the 1990s; so I was interested in this third album from Oviedo-based group Xera. The traditional sounds of bagpipes, fiddle and hurdy-gurdy are augmented by some rather prog-rock sounding keyboards, and on one track a bit of didgeridoo for good measure. It appears to be some sort of "concept" album, though my Spanish/Asturian is unfortunately not up to fathoming out what it's all about, and the sleeve notes (also in Spanish) give few clues. At least one other reviewer has assumed, as I initially did, that the operatic vocalist on the first two tracks 'Alo' and 'Vientos' was some Asturian diva, but in fact it's apparently bouzouki player Carlos Diaz. Produced by Afro-Celts' Martin Russell, it's an album that seems to be epic in its vision, but a bit overblown and melodramatic in its delivery.
Nick Passmore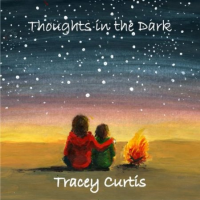 TRACEY CURTIS
Thoughts In The Dark
Irregular Records IRR084
***
Tracey's first album If The Moon Could Talk released in 2005 catapulted her "to leading agit-prop songwriter in twelve gloriously concise songs ... "Anyone with a social conscience will love this album" as Taplas put it. Her second, Picture Postcards (2006), cemented this reputation. She then went quiet until 2011 when a re-recorded compilation from the previous two albums was released. It is therefore welcome to have a new album available. Her voice accompanied by a single guitar is always refreshing.
Tracey has not been inactive: 'Sasha's Song' was written for the bicentenary of the abolition of slavery in 2007 and 'Don't Sit Silently' for a short film on the NHS released in 2011. Both are as relevant today as then and it is good to have them available on this album but it does evidence a small output over seven years.
Perhaps this album should be seen as a personal retrospective. Most of the songs concern her family interests over the period since Picture Postcards: 'Raising Girls And Boys', 'Violet', 'The Head Louse Song' about her own and children in general; 'How Do They Do The Things They Do' and 'Another Tescotown' about the political and physical environment faced by today's children; 'Love Birds' and the Newport County anthem 'A Hundred Years Of Football' for her partner.
I miss her passion and commentary on current issues and would welcome more of her crafted political songs. Consequently I look forward to another album release in shorter order than this.
Iain Campbell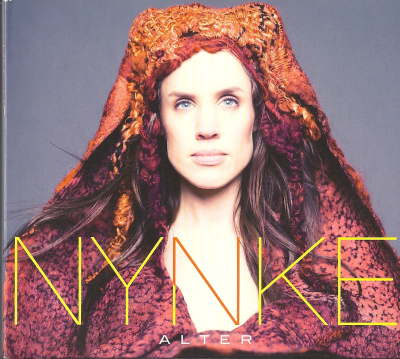 NYNKE
Alter
Crammed Discs
****
Dutch artist Nynke Laverman is a brilliant singer, her magnificent voice wringing every drop of emotion out of her written songs. She grew up in Freisland in the North Netherlands and sings in Frisian as well, that little-known language that numbers about 120,000 speakers in Freisland and extends to the Dutch and German coastal islands. Freisland officially changed its name to Fryslân in 1997, and Frisian (Fryske) is an official language there.
When she was 15, Nynke heard Portuguese fado for the first time. For a number of years, Nynke has been passionate about all forms of Mediterranean and Latin music, from fado and flamenco to various Latin American traditions. She created her own "Mediterranean-Frisian" style, a "Frisian fado" inspired by these musical forms she has studied intensively and sung in her mother tongue. She recorded three albums which became very successful in The Netherlands and earned her both a gold disc, an Edison (the Dutch Music Awards) and a literary prize.
Her vocal talents attracted the attention of multiple award-winning Spanish producer Javier Limón. He became fascinated by her take on Mediterranean music, and wanted to produce an album with him as the flamenco guitarist. The result is a fabulous mix of northern European and Iberian forces; 'Foarjiersfers' (Spring Poem) is a mix of startlingly beautiful Nynke harmonies and acoustic guitar; 'Balts' (Courtship) stirs ancient Spanish and modern Frisian voices together; 'Awaiting' is Nynke's English-language song, desperate heart-on-sleeve emotion, enhanced by piano; 'Eftereach' (Mind-Eye) is pure alluring bossanova with flamenco guitar blending in; and Nynke's solo voice slots incredibly well into Limón's solo guitar for the final 'De Brulloft' (The Wedding). Traditional Spanish instruments stand out proud and strong in the Limón mix, enhancing Nynke's passionate voice and making this one to really watch.
Mick Tems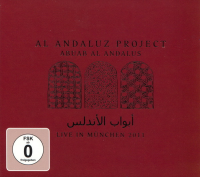 AL ANDALUZ PROJECT
Abuab Al Andalus - Live in München 2011
Galileo Music (CD and DVD)
****
Al Andalus was the medieval Islamic state which was governed by Moors at various times between 711 and 1492, and which comprised the Iberian peninsula and part of France. The state was known for tolerance and scholarship, wealth, trade, architecture and flourishing arts. People of Muslim, Jewish and Christian religions lived together for centuries and influenced each other. Wars with various Christian kingdoms meant that the boundaries changed constantly, but Al Andalus left a strong influence on Spanish culture. The Al Andaluz Project has brought together nine musicians from Germany, Spain and Morocco to explore Moorish, Sephardic and Spanish medieval music; the live result, recorded in the Reithalle in Munich, is spellbinding and amazing.
The Project is directed by multi-instrumentalist Michael Popp, a specialist in medieval music and a member of Estampie, VocaMe and medieval avant-garde pop band QNTAL. It comprises three women singers (Mara Aranda, folk-singing sefardita from Valencia, Sigi Hausen from Germany, also a member of QNTAL, and the graceful Iman Kandoussi, from Morocco); Ernst Schwindl, co-founder of the Estampie project, who plays hurdy-gurdy, nyckelharpa and Indian harmonium; Aziz Samsaoui (quanun, a form of Arabic table-harp, resembling a hammered dulcimer), Jota Martinez (hurdy-gurdy and other instruments, focusing on Sephardic music), and percussionists Johann Bengen and Jürgen Schneider.
The concert fires off with solo quanun opening the way for the spine-shivering traditional Sephardic 'Morena', with Mara's stupendous voice, shrill whistle, percussion, hurdy-gurdy and, finally, thrilling harmonies joining in to make a jaw-dropping climax. The band mix 13th-century songs and tunes, medieval Spanish religious material with ancient Arab and Andalusian traditional pieces; the quanun leads Iman's strong voice through 'Al Garnati', while weaving, snake-like hurdy-gurdy is a perfect platform for Mara's entrancing vocals on the traditional 'El Regateo De Las Consuegras'. Medieval instruments represent so much power, so much beauty – enjoy!
Mick Tems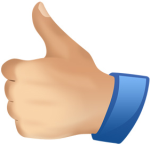 THUMBS UP…
Mr H, he of the cigars and whisky voice, was performing in the Ardent Gallery at the Brecon Jazz/Fringe Festival when this busker, in his seventies, drowned out the gig on his sax and annoyed the audience. Mr H invited the saxophonist to come and play with him, and the saxman said: "What we gonna play, man?" Then started an amazing session which resulted in a standing ovation. Nik Turner, ex-Hawkwind, had arrived. Mr H took him into the studio, and you can hear him on The Bourbon Street Blues EP (Barium Villa Records BV004), five searing tracks, all written by Mr H – it's truly great.
The Webb Sisters entranced and enraptured the audience at the Muni Arts Centre at Pontypridd last year, and they're bound to do the same with their EP When Will You Come Home? (TWSR PRPEP 002). Hattie and Charlie weave a harmonic spell with their alluring voices, saluting Leonard Cohen with Show Me The Place, and they totally transform the Elvis/Pet Shop Boys hit Always On My Mind into a beautiful work of art - four stars.
American singer, storyteller and songwriter Linda Bandelier and author and tale-teller David Campbell, from North-East Scotland, deliver a delightful musical presentation on the poetry of Robert Burns in Ae Fond Kiss (no catalogue number). Harper Katie Harrigan, musician and composer Mairi Campbell and performer and pipe-maker Hamish Moore put a fine touch to the verses.
Pitman poet and playwright Joe Corrie (1894-1968), described by TS Eliot as "the greatest Scots poet since Burns", started work in the Fife coalfield pits in 1908. Fife poet and songwriter William Henshaw obtained permission from Morag Corrie to record the poems of her father, and the whole session was made into an album The Joe Corrie Project: Cage Load Of Men by The Bowhill Players (JCOR001), consisting of producer and musician Erik Knussen, legendary folk singers Davey Stewart and Fiona Forbes, Jenn Knussen on clarsach and Fife's acoustic band, The Dandylions.
There's a strong influence of Astor Piazzolla and the tango in Presente (Masterworks 88765 43211 1), the latest CD released by Bajafondo, nine Argentinian and Uruguayan musicians from the Rio De La Plata who specialise in electronica tango (although they're not keen on the term.) Violins sound a promising and exciting start, but the album degenerates all too soon into rock. But the band are ones to watch.
(http://www.bajofondomusic.com/).
Lennon is three years old and suffers from Cerebral Palsy Spastic Quadriplegia, a most severe type of cerebral palsy which targets all four limbs, has a physical and mental effect, and he is also partially sighted. Dundee singer/songwriter Charlotte, inspired by the courage and love by his family, raised £550 for a charity concert and has released Lennon's Song (CBCD2012) which will pay for a soft play room, advanced equipment and a life-changing operation in America.
Nick Caffrey and Ed McGurk come from the North-West of England and are members of Bandersnatch, and, as Caffrey/McGurk, they sing a list of well-known harmonious folk chestnuts in Transition (no catalogue number). If you're a fan, you'll be bound to have one.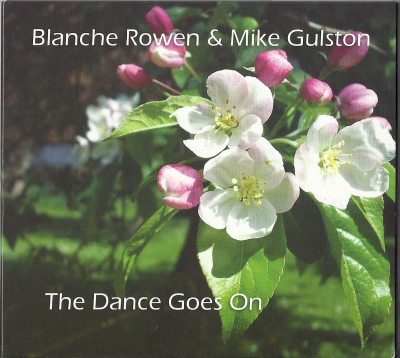 BLANCHE ROWEN & MIKE GULSTON
The Dance Goes On
PDM007
****
Sit back and feast on this groaning table of musical delights! Blanche and Mike's follow-up album is a kaleidoscope of Welsh, English, Scottish and medieval French traditional and written lore, melded to forge a new, original culture; it's a no-nonsense, intelligent pagan celebration which marks the wheeling year, of Imbolc, Samhain and Yule, with a coup d'oeil to the Christian May carols and Christmas customs as well.
Brian Pearson's 'The Four Seasons' makes a promising starter, with the chorus providing the album's title. The combination of Mike's assured, vibrant tenor and Blanche's warm, lovely alto makes for the unique sound which these two generate; in addition, the confident guitar, mandola, a smattering of bowed psaltery and laud drives the 15 tracks on to a triumphant finish, sparse but rich accompaniment.
The delightful mix of Blanche's Mid-Wales Cymraeg and Mike's southern English accent provide a welcome contrast in the dual-language Pembrokeshire wren customs 'Joy, Heath, Love And Peace/Dryw Bach', the traditional May song 'Mae'r Ddaear Yn Glasu' (The Earth Is Greening) and the English/Welsh carols 'The Northill May Song/ Mwynen Mai'. Other high points are the Irish Gaelic 'Ode To Brigid', the 14th century French "mediaeval top ten" 'Douce Dame Jolie', the late Maria Cunningham's 'Spirit Of The Trees', the idyllic English folksong 'Searching For Lambs', the beautiful Scottish love song, adapted for English ears, 'Ploughman Lads' and the extremely clever Christmas-blowout parody 'Crudités', sung to the well-known hit tune of 'Gaudete'. Definitely music to oil your mind!
Mick Tems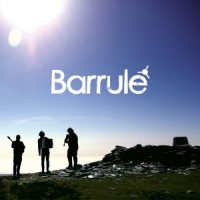 BARRULE
Barrule
No label
*****
From October last year, I've been bursting to tell you about a simply wonderful, fabulous album, simply overflowing with Manx music and hidden, rich culture, laden with shimmering fiddle, banjo, piano accordion, bouzouki and soaring, gritty vocals… the trouble is, Jamie Smith, the South Wales accordion wizard and prolific composer, had at least three new CDs to juggle with at the end of last year, and he asked everybody concerned to delay Barrule's debut album for review. It's been really worth the wait.
Barrule takes its name from the famous Manx summit where the celtic god Manannan MacLir built his fortress. All the members of Barrule are members of Jamie Smith's Mabon family as well; bouzouki player Adam Rhodes, born in England, moved to Mann at the age of eight, got involved in Manx music, a member of innovative celtic five-piece King Chiaullee; and stunning 19-year-old fiddler Tomás Callister, depping for Oli Wilson Dixon and a member of local Manx group The Reeling Stones.
Barrule recorded the whole album at respected jazz guitarist Dylan Fowler's Abergavenny studio (who's Oli's step-dad, playing for Oli and Jamie in the trio Alaw.) The CD features the harsh and beautiful voice of Greg Goughin, Jamie's father-in-law, which is simply searing on 'In Search Of Manannan' - and he and the band deserve a mighty hit in the Manx-language 'She Lhong Honnick Mee' (which is released as a single.) 'Arrane Y Chlean' is starkly beautiful and 'The Girls Of Ballydoole' set fires on all cylinders. From 'Mylecharaine's March' all the way to 'Irree Ny Greiney', Tom's fiddle is mesmerising, Adam's bouzouki joyfully sings and Jamie's accordion is off on orbit - that's how bloody good the band is.
Mick Tems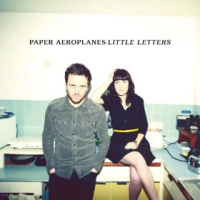 PAPER AEROPLANES
Little Letters
Navigator Records
****
From the West coast of Wales, Sarah Howells and Richard Llewellyn are folk popsters Paper Aeroplanes whose third CD release consolidates their reputation as purveyors of some of the most interesting sounds to emerge from the Principality in the four years since their formation.
Difficult to pigeon-hole their music is informed by personal experience, by a finely tuned storyteller's skill and by a sense of place, the latter immediately apparent on opener 'When The Windows Shook', a song about the attendant perils of the oil industry based near Howell's childhood home of Milford Haven, that positively jumps out of the speakers.
Supported by Llewellyn's excellent guitar work and the contributions of John Parker (double bass), Martin Ditcham (percussion) and producer Phil Brown, Howell's perfectly judged vocals take centre stage on a set of songs that also powerfully explore affairs of the heart with tear-jerking accuracy. Whether it's a riposte to a cheating partner ('Multiple Love') or the world-weary acceptance of a marriage on the point of collapse ('At The Altar'), Howell's wrings the emotion from these masterful compositions.
From songs that rock ('Little Letters') to songs of aching introspection ('Fable'), Howells and Llewellyn are complete masters of their art on an album that will almost certainly see them moving up a league or two.
Dave Haslam

North
Back Lane Records
****
Mary Dillon was a member of enchanting and exciting Northern Irish band Déanta in the nineties, and her haunting, delicate voice gave pleasure to many concertgoers and CD buyers all over the land. The American label Green Linnet, renowned for quality celtic music, released three albums from them - but Déanta went their separate ways, and Mary disappeared off the radar for several years. However, she's followed in the footsteps of younger sister Cara and recorded this wonderful set, her pure and expressive vocals electrically charging the lyrics – in fact, you could be mistaken for imagining that it was Cara singing.
Seven of the ten songs come from the Ulster tradition, and North gets off to a flying start with the well-known and well-loved 'When A Man's In Love', with gorgeous guitar and bodrhán from Eamon McElholm and Tomaí Taylor. Mary, who was born and raised in Dungiven and currently works as an English teacher at St Cecilia's College in Derry, moulds Irish traditional material and stamps them as her own art; the result is a full CD's worth of sheer entrancing wonder. Her pure voice enhances the old Northern songs like 'Ballyronan Maid', 'The Banks Of Claudy' and 'The Month Of January'; and Mary lands a hand by writing the breathtaking and beautiful 'The Boatman'.
Instrumental accompaniment is kept sparse and simple, which is just as it should be. Mary lets the songs shine for themselves, which is the measure of a true artist.
Mick Tems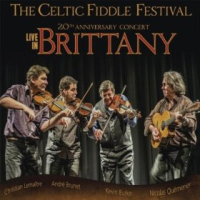 THE CELTIC FIDDLE FESTIVAL
Live In Brittany
Loftus Music
http://www.celticfiddlefestival.com/
*****
I could have kicked myself for missing The Celtic Fiddle Festival's winter tour at The Welfare Arts Centre in Ystradgynlais. That wonderful collaboration of three fiddlers from Ireland, Québec and Brittany - Kevin Burke of The Bothy Band, former La Bottine Souriante member André Brunet and Christian Lemaître from the Breton band Kornog plus master Breton guitarist Nicolas Quémener – have embarked on a 20th anniversary British tour, but they won't touch Wales; Welsh fans will have to travel to the Subscription Rooms in Stroud on Sunday June 9 or The Courtyard Arts Centre in Hereford on Saturday June 15.
Fiddler Johnny Cunningham of Scotland's Silly Wizard and Kevin were both resident in the USA, and wanted to tour together. They contacted their friend, Christian, and The Celtic Fiddle Festival was born. Johnny died of a heart attack in 2003, and André was brought in to fill his considerable gap. This is their sixth album, recorded at the Breton village of Gueméné-Sur-Scorff – and it kicks off in fine and furious fashion with a number of Gavottes Swing from the pen of Breton jazz accordionist Yves Menez, with a Moldavian hora (created in a session between Breton singer Erik Marchand and a Romanian ensemble) thrown in just for luck.
From then on, the trio of fiddles constantly wash over the delighted audience like a beautiful tide, spurred on by the incredible Quémener; 'The Trip To Durrow' set, André's 'Quand Soufflent Les Anges' (When Angels Breathe), the Ronds De St Vincent, Kevin's 'Galway Bay/The Drunken Sailor', a Breton tune from the well-loved Les Soeurs Goadec followed by a Marche and a Laridé Gavotte from Christian, and the pieds-stomping 'La Tuque Bleue' set, reels which André usually plays for square dances back home in Québec. Verdict: Celtic magic in spadefuls!
Mick Tems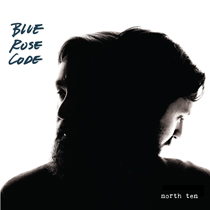 BLUE ROSE CODE
North Ten
Reveal Records
*****
Blue Rose Code is the nom de guerre of Scottish singer songwriter Ross Wilson, a man who definitely has a tale to tell. Raised by his grandmother on a council estate in Edinburgh, Wilson played truant throughout his teenage years, spending his days listening to music and learning to play guitar. He also developed a taste for drugs and alcohol and those addictions have haunted him through his adult life, travelling with him to London where he established Blue Rose Code. Unable to shake the monkey from his back, Wilson quit music altogether until sobriety and friends in New York persuaded him to once again pick up his guitar.
Now back in London, North Ten is Blue Rose Code's debut album and it's a real treat for lovers of beautifully crafted, thought provoking, folk-based songwriting. With his attractively accented vocals Wilson performs songs that are written from the heart and from experience, several of which ('Ghosts Of Leith,' 'From Wester Ross To Nova Scotia'), reveal nostalgia for his childhood home.
Given depth and colour by to the contributions of his musical collaborators, particularly double bassist Danny Thompson - who adds a gentle, jazzy edge – and violinist and vocalist Lizzie Ogle, these songs of love, loss and displacement may be both deeply personal but they'll also strike a chord with most listeners.
There are some jaw-droppingly beautiful and haunting moments on this brilliant and never less than beguiling album. 'Skin & Bones' drifts lazily while 'Come The Springtime', a song that's quite possibly also a marriage proposal, positively aches with emotion and '(This Is Not) A Love Song' is Celtic the soul of the highest quality. Highly recommended.
Dave Haslam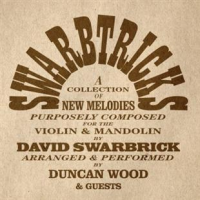 DUNCAN WOOD & GUESTS
Swarbtricks
Beechwood Records
****
When is a new Dave Swarbrick album not a new Dave Swarbrick album? That's not a trick question, and it does have an answer in the shape of the intriguing Swarbtricks - A Collection Of New Melodies Purposely Composed For The Violin & Mandolin By David Swarbrick, Arranged & Performed By Duncan Wood & Guests, - to give it it's full title.
At this juncture a little background information might be helpful. In 2011 Swarb visited Edinburgh Folk Club for a gig with Duncan Wood (fiddle and mandolin) and the Bothy Band's Cathal McConnell (flute). Having already written a tune, 'Duncan The Dealer' for Wood, Swarb was inspired to compose more, inspiration that stayed with him on his return home from where he emailed the tunes to Wood, who made the logical next step of turning them into an album.
The ultimate outcome of that is Swarbtricks, a collection of 37 instrumentals, over 17 tracks that range from jigs and reels to strathspeys, hornpipes, lullabies and études all played with consummate skill by Woods and his guests; the aforementioned McConnell, guitarists Martin Macdonald and Gavin Sutherland and harpist Maureen Hunter.
Opening with the lively and aptly-named jig 'Roaring Broadside', Wood and company more than do justice to these splendid compositions, from the finger-tangling mandolin workout 'The Sunny Day Hornpipe', to the Celtic influences of the 'Down In One' and 'The Happy Welcome' and the atmospheric 'Empty House' and 'Mabel Gwendoline', the latter a waltz written in honour of Swarb's late mother.
The varied instrumentation and inspired interpretations throw up unexpected gems including guitarist Macdonald's beautifully arranged and played solo reading of "Still Waters'. Although Swarb doesn't appear on the album, the entire endeavour bears his mark, which is a reflection on the qualities of both writing and performance.
Dave Haslam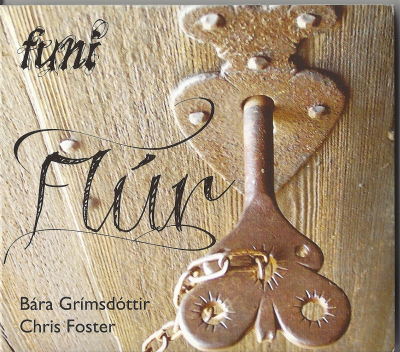 BÁRA GRÍMSDÓTTIR & CHRIS FOSTER
Flúr
Green Man Productions
***
Flúr is an old Icelandic word for "decoration"; that comes from the same root as "flower" and "florid". It can signify either musical or visual ornamentation. Bára and Chris, West Country-born who has since emigrated to Iceland's capital, Reykjavik, have discovered and nurtured long-lost Icelandic folksongs, and present them beautifully and mysteriously with an austere, magical gesture.
Icelandic folk-pop singer Björk constructs some crazy, weird material, and the rest of Iceland's tradition wasn't so far behind. Bára's pure, high voice is gentle and appealing, with a deliciously harder edge; she plays kantele, a traditional Finnish zither (Chris says that it had no connection with Iceland or its music, until he and Bára adopted it after she did a workshop with a kantele mæstro friend of theirs, Minna Raskinnen.) Chris adds guitar, harmony and langspil, an old Icelandic instrument which usually has three strings, two drones and a melody string, with a sympathetic master's touch. The whole shape of Iceland's tradition is delicate and fragile, with a tendency to drift off into unearthly discords and jarring, breathtaking harmonies ('Gott Ár Oss Geifi', translated as Give Us A Good Year.) This tradition is not for the faint-hearted; it spins a reassuring cocoon around the listener, but just when you think it's safe, it leaves you dangling vertiginously in the precipice where ancient, dark forces are snapping at your heels.
Bára's magnificent solo voice kicks off the desolate 'Æskustöðvarnar', before Chris joins her for the imposing 'Vatnsdalur' and 'Ekkillinn Frá Alfrahamri'. From then on, folk songs wash over one another like a relentless wave – and the guitar accompaniment which Chris generates on 'Með Silfurbjarta Nál' is just stunning. Flúr takes some getting used to, but once it's settled in, it's your friend for life. How glad I am that I stuck with it.
Mick Tems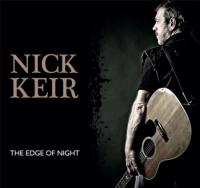 NICK KEIR
The Edge Of Night
Coda Records
****
Nick Keir died on June 2, 2013 after a long battle with colon cancer. Edinburgh born and bred, formerly with Finn mac Cuill and 7:84 (Scotland), Nick was The McCalmans' multi-instumentalist. He wrote many fine songs for the band, and also performed solo and in The Tolkien Ensemble. This new solo CD represents the pinnacle of his career, and will be a magnificent, touching tribute to him.
Nick emerged as a songwriter of rare talent and a compelling performer; but it was just typical of him to let the title track pass to Billy Boyd's moving but fleeting song, which he sings a capella for the three-quarters of a minute which it lasts. He sings other writers' material, marking them out as his favourites (for example, The Proclaimers' 'On Causewayside' or Tom Waits' 'Green Grass'.) But he always returns to his written songs, and it's his songs that give them a good run for their money, always winning out.
Nick's appeal was that he sang soulfully from the heart, his soaring voice really enhancing the song. From 'Cooked Smile' to 'Everybody Lies', Nick painted a loving picture for the Scottish capital, a sense of belonging. 'Norman's Dram' is an affectionate cameo, and 'Midnight Singer' has a joyous chorus. 'Middle-Aged Men' sticks his knife-sharp wit in; what a cruel stroke of fate that we should be mourning him.
In April 2012, he was diagnosed with colon cancer. Although unable to travel, he did a number of gigs in The Edinburgh Festival Fringe. The Edge Of Night was recorded in the winter of 2012, before Nick became ill, and it shows a much harder songwriting edge than before.
Mick Tems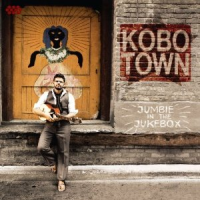 KOBO TOWN
Jumbie In The Jukebox
Stonetree Records
****
Take a teenage Trinidadian boy and subject him to several years of British and American mainstream rock radio. Then take him out of his Caribbean home, and move him to Canada. Add a big dose of curiosity about his musical heritage, and you'll get an idea of the musical journey shared by Drew Gonsalves on his latest album Jumbie In The Jukebox.
Songs are chosen by a mischievous ghost-in-the-machine - the Jumbie itself? Typical Caribbean styles such as calypso and soca are thrown in the musical melting-pot with dark, brass-infused ska and vibrant dub reggae rhythms, a hint of African-styled guitar, and overlain with 21st century flavoured vocals, serving up an almost familiar and yet unique soundscape that's sure to get your hips moving. Drew's lyrics are often taken from a wryly humourous perspective, injecting humour into serious subjects, such as riots, poverty tourism and murder trials - in the chipper 'The Trial Of Henry Marshall', repeating "They're of a mind that they want to take his life" leaves you in no doubt of the likely verdict. 'Kaiso Newscast' meanwhile yearns nostalgically for the old days when news travelled around the West Indies by gossip rather than rolling 24-hour TV.
Despite the seriousness of the lyrics, this album is fun; it's for dancing outdoors on a warm summer evening, or indoors the rest of the year here in sun-starved Wales. So for the best experience of the impish Jumbie's infectious delights, fire up The Jukebox and clear the chairs away, you'll need much more space.
Andy Piper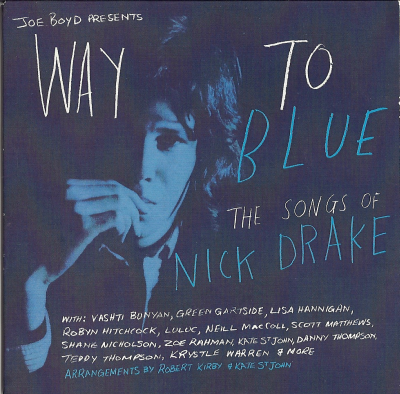 Way To Blue: The Songs Of Nick Drake
NAVIGATOR080P
***
I saw the mysterious, brooding and utterly magnificent singer-songwriter and recluse Nick Drake at the triumphal "comeback" Fairport Convention concert at London's Festival Hall, when they paraded Liege And Leif; he walked on and didn't say or smile much, but his magical music, coupled with imaginative tunings on his guitar, earned him an enthusiastic encore from the audience. But before his tragic death at the early age of 26, the unnaturally gifted musician had yet to find his audience, his three albums having failed to capture the imagination of the early '70s public.
This Cambridge University student was light-years ahead of his time. In the 40-plus years since his death, he has become one of the most influential guitarists of his generation, his experimental tunings and fluid finger-picking establishing his reputation as a phenomenal talent. Producer and manager Joe Boyd, who curated the 2011 Melbourne and 2010 BBC Barbican Way To Blue concerts, recalls that the string arrangements on Nick's first album were not a success. Nevertheless, Nick called up his arranger friend from University days – enter Robert Kirby, whose scores enhanced many an acoustic musician until he died in October 2009.
Now Joe has released the Melbourne and London concerts, and it's a tribute to Nick's extraordinary and visionary style of writing to say that his songs haven't aged at all. Eleven artists queue up to sing his songs; highlights are Teddy Thompson, son of Richard Thompson, delivering an ethereal 'River Man', Lisa Hannigan and Luluc's reading of 'Saturday Sun', and Danny Thompson's bass and Zoe Rahman's piano make perfect handling of the instrumental 'One Of These Things First'. Green Gartside's 'Fruit Tree', Luluc's 'Things Behind The Sun' and Shane Nicholson's magnificent 'Poor Boy' win out handsomely, while Vashti Bunyan sounds lost in the 1970s – you can almost smell the patchouli oil!
Mick Tems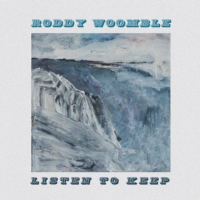 RODDY WOOMBLE
Listen To Keep
Reveal Records 016CDX
****
Best known as the front man for Scottish rock band Idlewild, Roddy has been making solo albums since 2006 and is one third of the much acclaimed trio Drever, McCusker & Woomble. Although billed as a solo album, this is far from it. He now tours with a band and the songs were written with Sorren McLean, who contributes, guitars, banjo and keyboards to the overall sound. The remainder of the line-up is; Seonaid Aitken (violin and keyboards), Gavin Fox (bass) and drummer Danny Grant. All contribute to the backing vocals and a number of other musicians add greater richness throughout.
Is it folk? Well it's not rock. If it weren't for the band it would be singer/songwriter. Whatever it is, it's really good and repays multiple listening revealing a complexity to the arrangements. The arrangements of the song tunes are rich and varied but it is Roddy's vocals that provide a unifying element. His voice seems more mellow and to have developed a lushness that sits easily with the arrangements and enables the lyrics to prevail over the instrumentation. His words and phrases engage, although meaning is sometimes intangible. Coupled with the music they build a 'laid back' atmosphere that entices and envelops you.
Occasional American influences creep in. The lap steel on the first track, 'Making Myths', is subtle but others; 'The Last One Of My Kind' and 'Trouble Your Door' have a more pronounced country feel. 'Travelling Light' and 'I Know Where I Went Wrong' have a pop catchiness.
Iain Campbell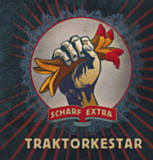 TRAKTORKESTAR
Scharf Extra
Own label
****
So here we have a 13-piece band; 10 brass players and three percussionists, with a few friends – guest vocalists, accordion and a clarinet, which provides a well–timed break from the brass. Traktorkesar are based in Switzerland, and most of their music is original, the majority written by saxophonist Thierry Luethy, with titles in French and German as well as one or more Balkan languages.
How do they sound? Pretty much how you'd expect, although they mix styles with glee – sometimes a swirling Balkan theme, sometimes very western big-band jazz and sometimes a sleazy blues. The penultimate track, 'Niska Banja', was recorded live (with an enthusiastic audience) and the final track comes replete with the background noises of café society – except that we have to wait for the dreaded hidden track which is 39 seconds of discordant rubbish. I've explained this before: it's not big and it's not clever so stop it. Now.
They clearly have a lot of fun and at first I was reminded of The Ukulele Orchestra Of Great Britain. The first couple of tracks, opening with a fanfare and a tune that belongs in a film soundtrack followed by 'Oh Slivovica', which clearly comes from a 30s night-club, seem less than serious. So does 'Slegg Slegg' with its catchy chorus, 'Slegg Slegg, Boom Boom', until it morphs into a gritty sax solo.
All in all Scharf Extra is excellent entertainment; great for a party with lots of idiot dancing punctuated by one or two slow gropers or just letting your mind go for a wander.
Dai Jeffries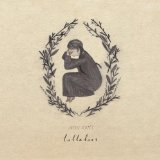 JACKIE OATES
Lullabies
ECC Records
***
Jackie Oates says she has always been fascinated by lullabies for a very long time. She conjures them together on this album, creating an impression of a fantasy world as the sleeper drifts along on his dreamboat, helped by various friends including the flowing guitar and soft vocals of Chris Sarjeant, the inspiring piano of Belinda O'Hooley and the warm and lovely 'cello of Barney Morse-Brown. Jackie even sings in Icelandic, led on by a visit to the Glasshouse Studios in Reykjavik, the impressive scenery of the Land Of Ice and Fire, and the beautiful vocals and sound of Bára Grímsdóttir and Chris Foster. Valgeir Sigurðsson recorded two songs for Jackie; the Scottish lullaby 'Dream Angus', about the celtic god of love dreams, and 'Waiting For The Lark', a favourite, well-loved piece by Jackie's favourite songwriter, Bill Caddick.
Jackie plays a variety of instruments, including viola, violin and langspil, and she certainly rings the changes on this album; there's A. A. Milne's 'Alexander Beetle', sung to her and her brother Jim by her mother; two songs by Ruth L. Tongue's mysterious book, The Chime Child, 'The Posy Rhyme' and 'The Worthy Wood Carol', the traditional Australian 'Little Fishes' and Shakespeare's 'Philomel'. Jackie even records Paul McCartney's 'Junk', written in 1968 when The Beatles were in India and delivered in startling harmonies by Tristan Seume and Mike Cosgrave. The last track, Mike Heron's 'Sleepers Awake', from The Incredible String Band's 1969 album Changing Horses, is a deep, comforting morning hymn, harmonised by Chris.
But it's her breathless, whispered vocals that leave me undecided; her fragile, unadorned style could be blown away if ever there was a puff of wind. However, her inspired set of songs is a sparkling treasure trove; dig deep and enjoy.
Mick Tems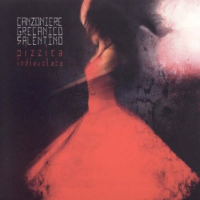 CANZONIERE GRECANICO SALENTINO
Pizzica Indiavolata
Puglia Sounds
www.canzonieregrecanicosalentino.net
****
This amazing septet – shortened to CGS for convenience – was formed in 1975 by writer Rina Durante. Composer, fiddler and drummer Mauro Durante took over the group from his father, Daniele. CGS are regarded as Italy's best world-music and long-standing band; they have produced 17 albums, toured America and Europe, and they're on the bill at the WOMAD festival at Charlton Park, Wiltshire, from July 25 to 28. They're based in the Puglian city of Lecce, near the heel of Italy's boot; the pizzica, a couple dance related to the tarantella family of dances, is very strong there; CGS opened La Notte Della Taranta in Melpignano, south of Lecce, to over 100,000 people.
Mauro composes all CGS's sets with an innovative vision, and the band play their traditional instruments with a fierce energy in a way that resembles the lovely Sylvia Perrone's frenzied, hypnotic dancing, designed to ease the legendary spider's bites – Giulio Bianco on the blistering harmonica and the zampogna, the massive bagpipe; Massimiliano Morabito on the diatonic accordion; Giancarlo Paglialunga on voice, tamburello and cupa cupa; and Luca Tarantino on classical and battente guitar, bass and oud. Maria Mazzotta (castignette) and Emanuele Licci (bouzouki) voice wild, beautiful harmonies on the exciting opener, 'Nu Te Fermare'.
One Italian reviewer hit the nail exactly on the head when he wrote: "CGS play at a fabulous high level and this album is like a storm in my head, taking over my brains and heart." They collaborate with other artists from all over the world (including rock drummer Stewart Copeland of The Police); Ballake Sissoko plays some shimmering kora on 'Aremu An Me Gapa' and 'E Chora Tu Amenu', and pop singer Piers Faccini is spellbinding on 'La Voce Toa', which is even featured on France Inter's playlist. Wonderful, fabulous music.
Mick Tems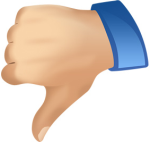 THUMBS DOWN
Craig John Davidson strums his way through 13 samey self-written songs in The Last Laugh (Fat Hippy FH63 CJD1). Nice guitar, shame about the diction; the lyrics are so masked that the listener hasn't got a clue what he's on about.
What PR company wastes money and the reviewer's time by sending Sukh's Kings (No catalogue number)? Unintelligible pop. Next!
Dave McPherson is a singer-songwriter, but it's a strong bet that he won't feel comfortable at any major folk festival. The songs on Dreamoirs (Graphite Records 2013) start promisingly, but they veer to pop, with the inevitable drowned-out lyrics.