A Passionate Landscape
Acoustic Music Records 319.1506.2
****
A Passionate Landscape, it is… the cover of this album fairly jumps out, the Brecon Beacons providing a stark and beautiful backdrop to the scintillating music created by one of the most inspiring acoustic Welsh guitarists to walk this earth. Dylan is one of the three musicians who make up Alaw; he forms a solid anchor so that the dipping, darting fiddle of Oli Wilson-Dickson and Jamie Smith's swooping accordion can really stretch out and fly. Dylan's questing, probing jazz chords are the stuff of legends, and he's not averse to breaking out in those giddy showers of amazing runs; for example, the breathtaking self-written jig 'Inish Ni', recorded for this CD, is a sheer delight.
This session promises to be one of the best; the musicians are the Tunisian master oud player Moufadhel Adhoum and Morroccan percussionist Azzedine Jazzouli, both members of Hijaz, based in Belgium; Dylan's partner, the composer and writer Gillian Stevens, who plays tenor viol and 'cello; Italian classical guitarist Giorgio Mirto; Helsinki-based trio, kantele player Timo Väänänen, 27-year-old drummer Tuomas Timonen, and Sibelius Academy teacher and bassist Nathan Thompson, and violinist Sovra Wilson-Dickson. 'Three Snake Leaves', which Dylan co-wrote with Gillian for a Company Of Storytellers production, is alluringly assertive, 'Dawns Timo' darts about delicately and 'Y Nawfed Don' (The Ninth Wave) is spectacularly serene. Dylan runs Taith Records, from Abergavenny, and produces many CDs in his wooden Stwdio Felin Fach, "an eco-studio where music can breathe"; however, Dylan recorded, mixed and mastered the album at his own studio for a German distributor.
Dylan's lap-steel rings out in the imposing eight-minute-long 'Gwanwyn', based on the Maria Jane Williams collection; 'Ysbryd', 'Seren' and the 11-minute 'Tear' emphasise him as a composer and a brilliant musician to be celebrated and to be reckoned with.


O'HOOLEY & TIDOW
The Hum
No Masters NMCD41
****
Dark, doomy, magnificent. In a Tory-engineered British state of cold, calculating profit, when the yawning gap between the super-rich haves and millions of newly-poor have-nots is getting wider and wider, Belinda and Heidi have turned their third album into an angry clenched-fist show of defiance, a tirade of protest to show that poetry and art can still make a difference. Their second album, The Fragile, explored the vulnerable in society; but The Hum reveals the pulse of Northern town life – especially Huddersfield, where these two live – the gritty optimism that flies in the face of adversity, in fact anything that right-wing prejudice and intolerance can throw at it.
Belinda's familiar piano introduced the title track, a true tale of Belinda and Heidi's neighbour, whose sale of a house had just fallen through because the buyers became aware of the humming noise which came from a local factory. Her response was: "The sound of the factory gives me comfort, as it's the sound of people working." O'Hooley and Tidow write about the hum of the factory, the hum of urban existence, their startling bold voices cutting through their inspiring and unusual songs in unconventional harmony. 'Coil And Spring' marks Pussy Riot's infamous protest against Putin; 'Two Mothers' tells of a child sent away to Australia as part of Britain's controversial migration scheme; Ewan McColl's 'Just A Note' and their own 'Come Down From The Moor' salutes Ireland's forced economic diaspora; and the punky 'Summat's Brewin'' celebrates their real ale town's fight against greedy corporate takeover.
It's a bleak and beautiful album, produced by Mercury-nominated multi-instrumentalist Gerry Diver, whose vivid imagination adds a whole bunch of goodies including swooping strings, ethereal guitars, inventive percussion, pedal steel and occasional dashes of electronica. However, his creations do tend to mask vital lyrics, which deserve to stand out.


GWENAN GIBBARD
Cerdd Dannau
Sain SCD2702
****
Of all the wondrous highlights in Cerys Matthews' spectacular Land Of Song opening WOMEX showcase on October 23, Gwenan Gibbard simply sparkled and shone with her confident and proud cerdd dant tradition. The well-loved and much-missed comedian Ryan Davies did a hilarious mock opening lecture on "tooth music", but cerdd dant translates simply as "string music" – which is essentially the unique and ancient art of singing poetry to harp accompaniment, as Gwenan will tell you. She says: "Its origins date back to the earliest centuries, when the harper would declaim his poetry to his own accompaniment, in praise of his chief or prince."
Gwenan says that in Wales there has always been a special relationship between music and poetry. She pinpoints the many references to singing poetry to harp accompaniment in Welsh manuscripts from the middle ages onwards, a tradition that continues to today. Three different elements come together in cerdd dant: the chosen harp melody; the poetry being sung (which can be strict metre verse, based on the age-old cynghanedd, where alliteration and rhyme play an integral part), free poetry or prose; and the counter-melody to which the words are sung.
Gwenan uses cerdd dant to interpret sea songs by J. Glyn Davies (including delightful duets with Cerys and Meinir Gwilym), verses by master songwriter Dafydd Iwan and local poet Jôs Giatgoch, who paints a crazily different view of the Llŷn peninsula – and all her songs are delicate, peaceful works of art which draw the listener in. Former Fairport member Maartin Allcock co-produces with Gwenan and plays various instruments, including guitar, banjo and bass. Steven Rees and Huw Roberts add the odd fiddle, and Dafydd Roberts, Sain's chief executive, is there on flute. Gwenan imposes a quiet authority throughout the long history of this totally Welsh culture – a superb achievement.


RUSTY SHACKLE
The Bones
Get Folked! Records GFR0002
****
The young band One String Loose sprung from the Newport Irish Club's Comhaltas sessions, and I booked them for Tredegar House Folk Festival; they endured an atrocious sound system to emerge with flying colours, and went on to play at several prestigious European festivals. Impressive fiddler and banjoist Scott McKeon, bassist and mandola player Baz Barwick and drummer Owen Emmanuel morphed into Rusty Shackle, with guitarist and vocalist Liam Collins and Scott's brother, James, doing guitar and vocals; and The Bones will catapult them into the Premier League of must-see star acts. It's already been played on Frank Hennessy's Radio Wales show Celtic Heartbeat and a shedload of national and regional radio stations – a discerning and tasteful host is our Frank, and long may he rule. Rusty Shackle have also won over Cwlwm Celtaidd, Cambridge Folk Festival and other major events, and this month they fly to Saudi Arabia to play for the British Embassy in Jeddah. This young band is going places fast.
Rusty Shackle light the blue touchpaper and explode with their starter title track, which is already being touted as a single; great voices, uproarious instrumentation and a brilliant chorus which attaches itself in the audience's minds like a big, fat grinning earworm. All together now: Na-na-NA-na-na-na-na-na-NA-NA…
Liam, assisted on two tracks by James, writes gorgeous, gaudy pop songs with a strong folk bent, with some furious fiddle and headbanging banjo all poured into the cauldron. 'Tall Tales' is reminiscent of rural anger, or it could be the Rebecca Riots; 'King Creole' smacks of Elvis and Danny Fisher; 'All At Sea' boasts a chorus: "So heave ho, heave ho, we're all at sea…" 'Glorious May' hints at pagan carols; 'Tommy's Letter' tells a heart-rending tale of a young soldier preparing for war. It's a cracking album!


THE TWO SISTERS
Songs & Chansons
Acoustic Records CDACS 064
****
There's a long and fascinating history to this absolutely gorgeous debut album; Hilary James (of The Mandolinquents and Slim Panatella and the Mellow Virginians) and Janet Giraudo were born in Stoke-on-Trent, and, as teenagers 30 years ago, used to pass the time singing harmonies to each other. Their first party piece was The Everly Brothers' 'All I Have To Do Is Dream' – track 10 here – before Janet disappeared off to live in Provence.
As the years passed, Hilary and Janet kept in touch – and the idea that they should record together was hatched. Janet was a true Provencale by now, and she contributed a clutch of classic French songs; and the CD is a magic pot-pourri of folk songs, chansons, opera, poems, 1930s jazz and pop from yesterday, spiced with stunning, beautiful angel voices in heart-stopping harmony. Hilary's long-term partner, Simon Mayor, produced the whole project and overdubbed guitar, violin, mandolin and several other instruments, while Hilary contributed guitar, double-bass and mandobass – an impressive cross-bred bass mandolin. The only musician is Simon Price on percussion.
All the songs are sources of wonderment, enhanced by Simon's arrangements. Hilary and Janet's ethereal sopranos add a touch of brilliance to John Masefield's 'Sea Fever', the tango 'L'Auberge Au Crépuscule' and the evergreen 'Dream A Little Dream Of Me,' while Vivaldi's 'Laudamus Te' just can't be beat for Simon's inspiring mandolin scoring. The Provencal childrens' carol 'Un Flambeau, Jeanette, Isabelle', the baroque 'Que Ne Suis-Je La Fougère', Rina Kerry's 'Plaisir D'Amour' and the graceful 'Tout S'Efface' add to the appetising French flavour, while 'I Live Not Where I Love' and the lovely Scottish song 'My Faithful Johnny' restore the balance. Although Janet and Hilary live almost 1,000 miles apart, let's hope that this album isn't a one-off.


LOWRI EVANS
Corner Of My Eye
Shimi Records CD00006/OSMOCD 059
***
Lowri writes and sings with quiet confidence, and I'm glad that I stuck with this album; it's gorgeous and it's growing on me pleasantly. The Pembrokeshire songwriter focuses on simple man/woman relationships, love songs and anti-love songs, focused just on each other; you would think that nothing, not even an earthquake, wind and fire, could distract the lovers' attention. She has a warm, velvet voice with a hidden strength. Her guitar is quiet and soothing, and her playing and singing partner Lee Mason blends in with empathy.
Some well-known musicians, such as the smokey slide and dobro guitar of Martin Simpson, the wonderful accordion of Andy Cutting and the elegant fiddle of Angharad Jenkins, grace the album; this is music to relax to, armed with two large glasses of wine and a special person to snuggle up to and lock the doors from the cold winter's night.
The title track, also the opener, has a chorus which clings onto your memory like a limpet, with the second track, 'Because Of You', is a multi-tracked Lowri in full harmony. Martin leads the way on 'Treacherous Heart', while Andy introduces the accordion to the fiddle and 'cello on 'Can't Say For Sure'. The track list tends to blur into an amalgam of 'Deep Inside', 'Hello Love', 'Talk To Me' and 'Easy And Slow', but what the heck – Lowri is so laid back that she's nearly horizontal, and I'm really loving it. Ahhh, what bliss!
The penultimate track is 'Love Hate', a slow, lazy, waltz-time composition which has Lowri playing the passionate jazz singer, her voice just dripping with soul. Yes, this CD will grow on you.


CHRIS NEWMAN & MÁIRE NÍ CHATHASAIGH
Christmas Lights
Old Bridge Music OBMCD20
****
Here we go again with the seasonal Christmassy CD rush – and whereas the commercial scene is urging you to part with your hard-earned money for whatever festive tat they can offload, be very thankful for the wonderful world of folk, which promises gifts of the highest quality. Chris, who fRoots praised as: "One of the UK's most staggering and influential acoustic guitarists", and Máire ("The doyenne of Irish harpers", according to Scotland On Sunday) invite Máire's sister, the impressive fiddler Nollaig Casey, flautist Maggie Boyle and drummer Roy Whyle to Old Bridge Music to record the clutch of Christmas carols; and they substitute the voices and verses for dizzying instrumental runs and really masterful playing.
Chris and Máire interpret some well-known carols with not-so-well-known arrangements, such as 'The Holly And The Ivy', 'Three Ships From Sussex' and 'God Rest Ye Merry Gentlemen', while Maggie's flute is positively dancing in 'Oh Little Town Of Bethlehem' and Nollaig contributes some beautiful fiddle as well. However, they choose several unfamiliar and rarely-heard peices, such as the Spanish carol 'Campana Sobre Campana', 'Past Three O'Clock', 'Il est Né Le Divin Enfant', the entrancing and delicate Irish Gaelic carol 'Do'n Oiche Úd I mBeithil' (To That Night In Bethlehem) and 'Infant Holy'. The album ends with the wildly celebratory 'Ding Dong Merrily On High'; this carol borrows from the smouldering and sexy French dance tune 'Bransle De L'Officiel', and Chris and Maire have an absolute ball playing it. This is one Christmas present to be treasured!


BRENIG
The Caron Trail
BrenigCD1
***
Brenig are Tregaron-born songwriter and guitarist Daniel Laws, Mandy Martin (guitar and mandolin) and Mary Moylett (violin and viola.) Daniel and Mandy had been friends for years and occasionally played as a duo; Mandy came from Staffordshire, where her parents ran a folk club and whose mother was a professional folk singer. Daniel only started writing his own material in 2010, and they started going to the Gwerin Aber Folk nights in Y Cwps – the Coopers Arms in Northgate Street, Aberystwyth. It was there that they met violinist Mary, and the trio was complete.
Brenig are Aberystwyth-based, and they named the group after the small river that flows in Daniel's childhood farm, owned by his grandparents. His father was in the Army, and he spent years in Germany and then in Dorset before he returned to Wales. Like many young musicians growing up in the 70s and 80s, rock and blues were his favourites; and he says that composing his own music allowed him to express his passion for the Welsh landscape.
Brenig's repertoire differs from the standard Welsh tradition; in fact, the trio could be mistaken for a band from the other side of The Pond. Daniel and Mandy sing in unison to simple country-influenced themes and melodies, and the violin provides an extra voice. Daniel writes about Welsh events that has influenced him – The Enid Eleanor, the last Aberystwyth-built ship; the Rebecca riots, sparked by tollgate taxes imposed by the English owners; the Six Bells colliery disaster; the farmhouse that appears to rise up out of the gigantic Llyn Brianne reservoir; Jemima Fawr and her Welsh-hatted women putting to rout the last French 'invasion' near Fishguard; and the story of his grandfather's life before and after the First World War.


JOHN JAMES
Cafe Vienna
Stoptime Recordings STOP 106
***
I'm embarrassed to say that this CD didn't get reviewed – because we couldn't bear to take it out of the car. What a great 'road' album, guaranteed to make the hours at the wheel disappear. Bendigedig, John!
It seems like yesterday when I was a reporter at the Swansea Evening Post, and John filled the university folk club with his incredible strutting fingerstyle acoustic guitar and his Dylan Thomas-influenced 'One Long Happy Night'. 'One Long Happy Night' is still sparkling and dancing on this CD, and it was still full to bursting upstairs at The Angel folk club in Llandeilo this year, where John was playing with guitarist Pete Berryman, celebrating the fortieth anniversary of the Sky In My Pie album – they queued up in hordes in see two great musicians and John's off-the-wall humour, and it was a marvellous, exhilarating night.
Cafe Vienna is peppered with cameos of playing as a teenage pop musician at all the village hall dances, then and cheering audiences in London, Paris, New York and Los Angeles in "the Transatlantic years". John composed guitar music, and he was first musician to transcribe the scores of the famous ragtime piano player Scott Joplin, as well as being the first to give guitar lessons on video, thanks to Virgin. 'Walking To Chelsea' was London 1967, where he lived next to a diner where Davy Graham played; that same happy, carefree, striding bass-string thump grew to be John's trademark. Other artists surround themselves with fine musicians, but not John; there may be some careful double-tracking, but it's John alone that you will hear.
The title track refers to a imaginary meeting point, but – as John says – it's yours to make music in – but only John could marry the Aberystwyth to Fishguard local into the 'Bluegrass Train'! On a more reflective note, his 'Auld Acquaintance' tributed "absent friends, far too many."


TIM EDEY
Sailing Over The 7th String
Gnatbite Records GB20
****
Beautiful, just beautiful! Tim salutes his two great influences, the nylon string Yahama guitar and musician extraordinaire Steve Cooney, born in Australia and now resident in Ireland. In fact, he lights the blue touchpaper with the opening 'Cooney's Polcas', his guitar and the Saltarelle melodeon busily asserting themselves with the multi-tracked Cooney sessioning on basses, banjo and a multitude of nylon, steel and electric guitars.
This awesome Kentish musician rings the changes between tunes with perfect taste and precision. The melodeon and his nylon string guitar skip and dart like two butterflies in 'Rumba Negra', composed by Rafael Hernandez, and 'Crossing To The Cape!' is a twin guitar delight, a syncopated swirl of mouthwatering fret runs, both Tims (Edey and Taylor) bouncing off one another as if there was no tomorrow.
And that dainty Jon Sanders piece, 'Jenny's Tune', with Tim on nylon strung guitar and Breabach fiddler Patsy Reid's string arrangement, is delicately classical. The fabulous 'Swanee River' arrangement works spectacularly well; originally the Stephen Foster 'Old Folks At Home' composition, Tim has zapped it up with quickfire Eastman jazz guitar and turns it into a sparkling reel with his sizzling Saltarelle. He calls upon Patsy again for 'Ava's Dance!' (the light-as-a-feather 'Donal De Barra's Jig' and an unnamed reel), for the stunning Elmer Brand air 'Beautiful Lake Ainslie' and 'Iain Chlinn Chuaich/Contae Mhuigheo', Scottish and Irish slow airs touched by the Patsy magic. The final coda, the wonderful and timeless Cooney composition 'My Prayer,' is a lesson in the faultless blend of acoustic instruments.
Tim invariably turns up trumps with some more of his excellent – no, inspirational - offerings, and I always look forward to yet another of his recorded gems of brilliance to really spice up my life. Dear Santa…


FRESHLY GROUND
The Good Red Earth
WildGoose Studios WGS 395 CD
****
The West Country, which is where Freshly Ground come from, and South Wales have one familiar link in common – Silurian old red sandstone, which is very prominent in the cuttings of the A4232 dual carriageway on the outskirts of Cardiff and across Glamorgan, and the strata ends in the high mountains of the Brecon Beacons. Issy Emeny has been busy arranging folk songs and those she has written for 15 years, both with her husband David and the Cheddar-based folk-community choir, of which she is the conductor and which comprises the honed talents of David, Graham and Sandy Ball, Tim Brine and Sue Franklin, Sue Cook, Bernard Coulter, Gaynor Hughes, Linda Van Eyken and Vicky Wiggins.
This debut CD represents the concentrated essence of the joy of harmony singing. Issy can hold her head high on a project which is absolutely bubbling with innovative ideas, imaginative scoring and absolutely spot-on voices; it's a really likeable, friendly album which doesn't leave you disappointed and which is chock-full of surprises. The album gets off to a flying start with 'John Ball', a belter of a chorus song, written by Sydney Carter to commemorate 600 years since the Peasants' Revolt; Ball was a priest and leader in the rebellion, and was hanged, drawn and quartered.
Issy writes five of the 13 songs, and 'The Reddleman' is the first. Reddlemen dug the red ochre from the redding pits, and sold it to the farmers for marking sheep; the ochre would stain them a striking red, and the reddlemen were sometimes known as 'The devil on the moor'. Then there's the enthralling story of 'Princess Caraboo', an exotic young woman who turned up in the West Country in 1817 and fooled the Bristol gentry, who believed her to be a princess; her real name was Mary Baker, a cobbler's daughter from Witheridge in Devon. Buy it!

A Scots Chorus
CLCD1301
****
Glaswegian Mick West is a much-respected and well-loved traditional singer, and this beautiful and serene CD is the culmination of his explorations of harmony singing with five choral singers, Muldoon's Picnic – Katy Cooper (soprano), Harry Campbell (tenor), Daisy Abbott and Sheena Templeton (altos) and David Templeton (baritone). Mick has selected a fine quartet of musicians; fiddler Stewart Hardy leads fellow conspirators Frank McLaughlin (guitar) and Penny Callow ('cello), and Bella Hardy's Midnight Watch member Angus Lyon, who plays piano and accordion.
Katy, Stewart and Frank are responsible for the bulk of the arrangements of the 16 promising and proud songs. The opening track, 'Bonnie Susie Cleland', has Mick singing two verses of this Scots ballad to Frank's solo guitar, setting up the story; then Muldoon's Picnic break in with their ever-changing voices, and finally it's the turn of those big, fat bass chords of Angus's piano. It's a bold statement which will make the listener sit bolt upright and leaves him/her wanting more.
In a tremendous programme, Mick learned the 19th century song 'Time Wears Awa' from Sylvia Barnes, the beautiful 'The Broom O The Cowdenknowes' from Archie Fisher, 'Aye Waukin O' from a Burns rewrite of an older song and 'Bonnie Glenshee' from a Ewan MacColl and Peggy Seeger Travellers' Songs From England And Scotland book. 'I'll Lay Ye Doon Love' came from the late ballad singer Jeanie Robertson, the popular 'Mary Mack' from Jake Mitchell of Peterhead. But he saves the best song for last with the anthemic and inspiring '(A' Jock Tamson's Bairns Are) Coming Home', by Steven Clarke, a songwriter from Springburn, Glasgow. The five backing voices are startlingly original with their spot-on harmonies and the instrumentation is just out of this world. Go on, buy it!


EMILY SMITH
Echoes
White Fall Records WFRCD008
****
Emily celebrates 10 years as one of Scottish music's most distinctively sublime voices with her fifth solo album; and this time the emphasis is purely Scottish, but with a whiff of Americana thrown in. Joining husband Jamie McClennan and Matheu Watson, bassist Ross Hamilton and percussionist Signy Jakobsdottir are none other than awesome steel guitarist Jerry Douglas of Alison Krauss's band Union Station, Aoife O'Donovan, Lau guitarist and Orcadian Kris Drever, the amazing Tim Edey, gorgeous cellist Natalie Haas and Rory Butler. Together they have created an album with one foot planted firmly in Emily's home of Dumfries and Galloway and the other in the country music heartland of Nashville.
Emily stirs the musical melting pot with proud Scottish tradition and wonderful contemporaneous writing. First-off is Emily's interpretation of the beautiful Scottish ballad 'Rere's Hill', where a young rake plies a maid with whisky to seduce her; The arrangement is just spectacular, which says a lot with an absolutely stellar cast of musicians playing away. 'The Sower's Song' is executed gracefully, while 'King Orfeo' is receiving a lot of attention for an ancient Shetland ballad which corresponds to the Greek fable of Orpheus. Emily's tantalising version has a joyous, clattering drumkit and slide guitars to really enhance it; this venerable song is allured and caressed into the world of today by Emily's impish sound and smile.
She pays a respectful bow to Archie Fisher's grand eulogy 'The Final Trawl' and Darrell Scott's magnificent song 'The Open Door', which in an ideal world would have been a huge hit. Her reading of the ballad 'Clerk Saunders' is assured, and the whole set is brought to a perfect end by Bill Caddick's well-known and much-loved 'John O'Dreams' which has been recorded by many, many folk artists and has earned Bill a crust or two. Verdict: Perfect heaven!


DIANA JONES
Museum Of Appalachia Recordings
Proper Music
*****
The Museum Of Appalachia in Clinton, Tennessee has, within its confines, a lovingly restored and reconstructed log cabin known as The Peters Homestead Cabin. It was in this cabin on December 3 and 4, 2012 that Diana Jones (vocals and guitar), Matt Combs (fiddle, mandolin, mandola, banjo and viola), Shad Cob (fiddle, Mandola and guitar) and Joe DeJarnette (producer and bassist) set up their equipment, lit the log fire and set about playing and recording the eleven songs that make up this superb album.
Those songs, which vividly portray the hardships and struggles of rural living, sound as though they've been kicking around for decades, if not centuries, despite the fact that each and every one of them is a contemporary composition from the pen of Jones, whose skill as a storyteller has never been so brilliantly realised.
Song titles such as 'Song For A Worker', 'Orphan's Home', 'Satan' and 'The Other Side' speak for themselves as Jones vividly brings into focus lives that revolve around hard toil, little reward and a religious fervour that's by turns fearful and comforting.
From the album opener 'O Sinner' to the closer 'The Other Side' this is an album of exceptional writing and performance with Jones' distinctive vocals counterpointed by the sympathetic, understated playing of her accompanying musicians who seem to be linked by some musical telepathy. That's particularly evident on songs such as 'Drunkard's Daughter' where Combs' banjo gently drives the music and Cob's fiddle adds drama and emotional punch to proceedings.
There's nothing flashy here - just good, honest writing, exceptional musicianship and an understanding of, and respect for, traditional old-time mountain music that's manifest in this wonderful album.
Dave Haslam
| | |
| --- | --- |
| | Diana Jones will be at the Level Three Lounge, St David's Hall, Cardiff on Wednesday, March 26 as part of the Roots Unearthed series – Ed. |

Red House
Wetfoot Music Publishing 130801
****
Vicki and Jonny come from Essex and are guaranteed to deliver superb, warm, friendly performances of the highest value wherever they go, in festivals, folk clubs and concerts. Vicki has relatives in Sweden, and apart from being a sparkling player of the smallpipes of the Scottish, English border and Swedish variety, her most prized possession is a Swedish nyckelharpa, a type of keyed fiddle. Jonny composes tunes to researched material on his guitar, accordion, piano and bouzouki. Their vocals are clean, sharp and melodious, and their entrancing repertoire skips between England, Northumbria, Ireland, Sweden and Australia too. The only session player is the impressive fiddler Tom Kitchen.
The title track, taken from Playford's Dancing Master, published in 1651, is absolutely beautiful and moving; The sleeve notes are not sure the red house's location, but here's a strong clue: the popular 'Tŷ Coch Caerdydd', or the Cardiff Red House, is very similar in its measure and corresponding tune. It's in a major key, whereas 'Red House' is in a minor key. A rumour that the tune was named after a popular Cardiff pub is incorrect (it was named The Railway Tavern, and only renamed The Red House in the nineteenth century); while all the evidence points towards the fairytale Castell Coch (The Red Castle), high above Tongwynlais. What's more, another Welsh tune follows the minor-key similarity of 'The Red House' and becomes 'Yr Hen Tŷ Coch' – The Old Red House.
The nyckelharpa really comes into its own on 'Skomakaren', three tunes attributed to Tomas Karlsson, who was Vicki's grandfather. The deliciously complicated 'Stumpie', learned by Vicki and Jonny from Matt Seattle's Border Bagpipe Book, is a version of the English tune 'Butter'd Peas' – a mishearing of the triple-harp-playing Welsh gypsies' (and Nansi Richards') tune 'Pwt Ar Y Bys', which translates as A Vamp On The Finger. 'The Proposal (Keys Of My Heart)' is kept up-to-the-minute and fresh by some loving tinkering with words and a fabulous Dyer melody. Verdict: A repertoire to stir the heart and mind.


MEGSON
Megson Live
EDJ Records EDJ018
***
Megson celebrate a decade of music-making with this superb 16-track no-holds-barred live CD – but beware. Megson Live is a limited release, and fans are bound to snap up any remaining copies. It's true what The Guardian said about them; Stu and Debbie Hanna are the most original duo in the UK. A guitar-playing punk and a classically-trained soprano met up at the Cleveland Youth Choir; Debbie later moved to London to study music and opera, and Stu followed her down south, taking jobs to survive. "Working in an office, book-keeping for a prog rock producer while doing gigs and trying to do deals", he said in an interview with Robin Denslow. Stu put away his electric guitar and brought an acoustic one, and Debbie had no dealings with the folk scene; but the two sang brilliant harmonies to each other, a legacy from their choir days. The pair had a clutch of brand-new and traditional songs, which they unearthed from their home in Teesside, and they went out to enthusiastic London audiences in the folk clubs. And so Megson was born.
They released their first CD on their own label, On The Side, and attracted the attention of Bob Harris and rising star Seth Lakeman, who produced their follow-up album, Smoke Of Home. From that day to this, they haven't looked back.
For Megson Live, Stu and Debbie have chosen both their and the audience's favourites; but what makes this special is that the two of them generate a unique and joyous juggernaut of sound. From the rallying cries of 'Working Town' to 'All The Shops Have Fallen Down', the aching beauty of 'Follow It On', the desperate hope of despondent football fans in 'The Longshot', every track is a gem, filled out by those amazing harmonies.


10 MEWN BWS
10 Mewn Bws
Sain SCD2696
www.trac-cymru.org/index.php/en/projects/10-mewn-bws
****
10 Mewn Bws was one of the inspiring ideas created by trac's project officer, Angharad Jenkins on fiddle; ten Wales-based musicians from different backgrounds boarded a bus to research Welsh tradition, met tradition bearers and spent a week at Tŷ Newydd in Llŷn interpreting and writing music, before boarding the bus again to play at October concerts in Y Galeri in Caernarfon, The National Library Of Wales in Aberystwyth, Llangammarch and Cardiff's Chapter Arts Centre, where they took part in the Sŵn Festival.
The musicians are Gareth Bowen Rhys, at 20 the youngest of the group and a member of the rock band Y Bandana and alternative folk trio Plu; singer/songwriter and award winner Lleuwen Steffan; circus artist Francesca Simmons, playing violin and musical saw; classically-trained harpist Gwen Mari Yorke; university-trained pop musician Craig Chapman, who plays trumpet, guitar and keyboards; Mari Morgan, a 23-year-old fiddler with a strong traditional background, studying classical violin and playing with a pop band, Them Lovely Boys; Ellen Jordan, a music graduate and cellist who has worked as a composer, sound designer, performer and director in theatre, chamber opera, visual arts and contemporary dance; singer, flautist and composer Huw Evans, studying voice, flute and viola at Trinity College of Music in London, performing classical music until his early 20s, then developed an interest in Welsh folk music; Catrin O'Neill, passionate about her folk tradition and taking it to new audiences; and Leon Ruscitto, percussionist and music college graduate who has drummed in big bands, the National Youth Welsh Jazz Orchestra and pop-rock groups. With such a formidable reputation, the onus is on 10 Mewn Bws to deliver – and deliver they do, with a shower of brilliantly-arranged traditional and written songs.
Respected folk singer and collector Merêd Evans opens with 'Wel Bachgen Ifanc Ydwyf', with a modern interpretation from Gwilym. From then on, the musicians keep the audience guessing and on their feet with 'Calennig', 'Abram Wood', 'Alawon Fy Ngwlad' and 'Y Gaseg Ddu', a proud tradition beautifully injected with innovatory ideas and shimmering harmonies (although there is a brief ohnosecond when the voices go sadly awry.) Groundbreaking stuff!


MARTYN JOSEPH
Tires Rushing By In The Rain
Bruce Springsteen dropped in on Cardiff's Millennium Stadium last summer and delighted his hordes of followers by playing for several hours; Martyn Joseph is a formidable songwriter, and his tribute album of the 17 songs that Bruce penned shows The Boss's magnetic influence and inspiration on his career. It might be over 3,000 miles from Bruce's native New Jersey across the wide Atlantic to Penarth, but they didn't nickname Martyn "The Welsh Springsteen" for nothing. He has the power, the presence and a clutch of brilliant songs to impress and entertain audiences, and long may it continue.
Of course, Martyn has the nous and the talent not to record Bruce's material as just another covers version. He mines 17 popular and not-so-well-known songs from 12 of Bruce's albums, and sets out to interpret them for himself and his acoustic guitar. Martyn lets himself be the messenger to let the mighty songs speak for themselves; to do this takes great courage and a strong confidence, and a loving respect for a fellow songwriter.
Martyn hits the nail exactly on the head: "I have always found a reference point in Bruce's material that I was able to connect with and always carry that honesty and integrity to the stage." Rather than take the easy option of choosing purely acoustic material, Martyn has drawn on the full gamut from the Springsteen portfolio, from the appropriate set-opening 1970s hit 'Growin' Up' right up to 'Land Of Hope And Dreams'. The title of the album is taken from one of Bruce's more obscure tracks, 'The Promise' (and it is the American spelling of 'Tires'!)
And just in case you should write an angry missive implying that: "Springsteen is not Folk!", I watched an astounding BBC-4 show from a London chapel a couple of years ago when Bruce explored his roots, acoustic guitars, fiddles, accordions, banjos and the rest, culminating in joyous, raucous traditional gospel and folk songs - his band enjoying themselves as much as The Boss himself. Martyn and Bruce are two marvellous musicians and artists, and I heartily applaud Martyn for being the first to record Springsteen's album history.


GWIBDAITH HEN FRÂN
Yn Ôl Ar Y Ffordd
Rasal CD035
***
This raucous Blaenau Ffestiniog-based band got together in 2006, played festivals including Gŵyl Car Gwyllt, Tân y Ddraig and Sesiwn Fawr Dolgellau and recorded three albums. The driving influence was the amazing American bluegrass combo The Old Crow Medicine Show – the name translates as The Old Crow Trip, although the modern band have wandered far beyond the style of the masters of bluegrass. Gwibdaith Hen Frân nearly ground to a halt in 2010, when members Paul Thomas and Robi Buckley announced they would be leaving; however, Ieuan Williamson, Gary Richardson and Justin Allen Davies stepped into the breach, and the band have released Yn Ôl Ar Y Ffordd – Back On The Road.
Original member Phillip Lee Jones, who was left with guitarist and banjo player Gethin Thomas when Paul and Robi departed, said: "We were very keen to make a new album to keep the momentum going, and to prove that our unique style is alive and well". Gwibdaith Hen Frân have certainly gone for the younger, much more boisterous audiences; the playing style of the banjos, bass guitar, harmonica and mandolin are all pretty basic, such as the cod Irish pub bands that seem to be two-a-penny, and the harsh, out-of-tune voices just hurt my ears. I found myself searching for those brilliant instrumental breaks that are the hallmarks of bluegrass music, but sadly they were absent – and, apart from the banjos and the name, Gwibdaith seems to have consigned bluegrass to Room 101.
Sorry to be such an old curmudgeon, but Gwibdaith's rough-and-ready repertoire and sound just doesn't float my boat.


BLOWZABELLA
Strange News
Blowzabella3
****
Blowzabella blow my mind. This is a unique band with both feet planted firmly in the thrilling, thriving traditions of France, with inspiring writing forging a new, exciting dance culture; but their love of simple English folksong is something special, with heart-stopping hurdy-gurdy, fiddle, diatonic accordion, saxophone and bagpipes creating some beautiful arrangements. Listen to Jo Freya's wondrous voice singing 'All Things Are Quite Silent', 'Searching For Lambs' or 'Strange News' (the album's title track, moulded out of 'The Blacksmith') – and the artful scoring of 'Nelly Was A Milkmaid', with the instruments urging the narrative on.
The blockbuster line-up cannot be beaten, too. Master diatonic button accordion musician Andy Cutting is in the vanguard, with Jo on clarinets, saxophones and whistle and Paul James on border bagpipes, saxophones and whistle. Frenchman Gregory Jolivet comes from the town of Bourges, and he plays this breathtaking spaceship of a hurdy-gurdy; there's a pretty impressive You-tube video of him playing to some gurdy electronica as well. Barn Stradling is on exhilarating bass guitar, with well-known and well-loved Blowzabella members Dave Shepherd (on violins) and Jon Swayne, on border bagpipes and saxophones. Guest musician Patrick Bouffard can be heard on Paul's rondeau 'The Diggers/Cotillon'. With such a stellar list on board, the audience instinctively anticipates a welter of mighty musicianship; Blowzabella have this unique gift of sheer acoustic power, a fabulous juggernaut which could blow any rock band into oblivion.
Primarily a dance band, Blowzabella come into their own with Andy's gloriously chugging 'Le Petit Chien', while Gregory makes his gurdy sit up and beg for the bourèe 'Malique'. The ultimate track is Jon's 'Shed Number 9', segueing into 'Le Vicaire', a traditional schottishe from the Auvergne, France – although Beau Temps ' 'L'Aviatrice' is maddeningly familiar.


HUGHIE JONES
Maritime Miscellany
Fellside FECD258
***
Hughie Jones can look back on The Spinners' successful careers with proud satisfaction and achievement. Hughie, Cliff, Mick and Tony popularised folk music by recording 40 albums on major labels, as well as appearing on many TV series; and while the Folk Police sniffed at their wide markets, they always had a policy of always singing traditional material for at least half of the programme. Hughie, in particular, was a friend of the respected traveller Jeannie Robertson, and he had a vast store of ballads and folksongs; in fact, maritime folk fans can think themselves very fortunate that this human library of sea songs and folksongs is still churning out the albums.
Hughie and his wife, Chris, had a worrying scare when he fell seriously ill. Hughie survived, but he came out minus one lung; however, he's in powerful voice for the album, the 16 tracks (plus a bonus) telling absorbing stories of ocean racers, sea fights, whaling and other cracking yarns. His 'crew' include the in-demand and very busy Brian Peters, on melodeon and concertina; Hughie's friend of more than 40 years, bass player John McCormick; New Yorker Bob Conroy on guitar and banjo; and Hughie's son Dan Jones, his qualification in sound technology providing the passport to helping out on the production side of his dad's work in Fellside.
Hughie guides you through the history of maritime songs, from 'The Aerial And Taeping' to 'Blow The Man Down', from 'The Liverpool Packet' to 'Captain Kidd'. He even transforms Dave Robinson of the Swansea shanty group Baggyrinkle's ditty 'A Pound And A Pint', fashioning it into a rip-roaring tale.


SARA GREY WITH KIERON MEANS
Down In Old Dolores
Fellside FECD259
***
New Hampshire native Sara Grey gives us one of her delightful workshops on the exciting history of America, peppered with bright cameos of soldiers, heroes, outlaws, prospectors and pioneers that only folksong can generate. She's assisted by her son Keiron, one of the most mighty guitarists and charismatic singers to have walked this earth; and there was a time when Sara was so taken with South Wales and Llantrisant, the folk club and the friendly, vibrant atmosphere that she moved to the town, with eight-year-old Keiron, whose father was Melody Maker journalist Andrew Means, in tow. Sara and Keiron now live thousands of miles away, where they constantly gig across the whole of the States and across the Atlantic too, in a joyful celebration of the American tradition.
With just Ben Paley on fiddle, Sara's strong, rhythmical voice and her uplifting banjo serve up stirring tales of the lonely Western plains, the Mormon Army which marched from Iowa to Mexico and California during the Spanish-American War, the Civil War songs, the runaway slaves and cowboy ballads – 'Bury Me Not In The Lonesome Prairie' is a reworking of an old song 'The Ocean Burial'. The title track - "this sweetheart of a song" -refers to a New Mexico ghost town, or it could be in southern Colorado. Sara is a spellbinding storyteller and a truly revered singer, and she has the magical knack of making the formal concert go away and welcoming you as friends to her kitchen session.
I would travel many miles to hear Kieron's beautifully sparse, commanding guitar and unique, soulful voice, oozing with passion, and his accompaniment really compliments Sara's extensive song repertoire. One gem is Arkansas singer Almeda Riddle's reading of 'The Merry Willow Tree', which voyaged across the Atlantic as 'The Golden Vanity' or 'The Lowlands Low'.


ALUN PARRY
When The Sunlight Shines
PARRYCD03
***
Fiddler and mandolinist extraordinaire Gina Le Faux, herself a Liverpudlian, joins Liverpool-born songwriter Alun, Liverpool Socialist Singers' musical director Vinny Spencer, young folk musician Emma Runswick and several promising band members in a rip-roaring, Tory-bashing delight of an album. In these darkest of days, Britain is crushed under the expensive boots of a bunch of arrogant, bullying millionaires whose political spin is: "We're all in this together" - before Osborne awarded tax breaks for the very rich, obscene bonuses for the directors and a nice fat rise for MPs. Our local libraries, community centres and care homes face threats of closure, the old and vulnerable are consigned to eating cold meals-on-wheels at weekends, the sick wait many hours in ambulances because the NHS is at breaking point and they've closed the drop-in health centres. And Yes, I've only just started - but Alun's incisive and penetrating songwriting is a source of comfort and a lifeline for the millions of new-poor and oppressed.
Alun's slogan is: "Carrying the spirit of Woody Guthrie into the 21st century", and he tells vivid tales of workers fighting back against the oppressors, mixed with family love. 'My Name Is Dessie Warren', killed in prison. 'Julio From Chile' is the Valparaiso Restaurant's owner in Liverpool, fleeing from Pinochet's murderous fascist regime, which Thatcher supported; The British authorities wanted to send him back to Chile, until Liverpool dockers stepped in. 'On The Train From Barcelona' is Alun's tale of his father in Franco's Spain, standing up to bullying officialdom to protect his young bride. The hilarious parody 'Oh Mr Cameron' is Alun's mum's songwriting debut, while 'Over The Water' is Liverpool's proud anthem, Alun telling of this Irish and Welsh-influenced city standing proud against all adversity. Fine album, but pity about the out-of-tune backing voices, which regrettably mark it down.


BLACKBEARD'S TEA PARTY
Whip Jamboree
BTP003
****
Great musicians, even greater music! Blackbeard's Tea Party came together in 2009 as a busking, function and ceilidh band in their home city of York; but they quickly earned a reputation as a formidable live act, chalking up a load of major festivals, including Cambridge, Shrewsbury and Sidmouth. Whip Jamboree is their second full-length album, and the six members power into well-loved songs and tunes with the full force of a St Jude's October hurricane. Lead singer Stuart Giddens plays energetic melodeon; Laura Barber is absolutely breathtaking on fiddle; Liam 'Yom' Hardy and Dave Boston drum up a frenzy; guitarist Martin Coumbe and bassist Tim Yates are stunning – brilliant, liquid runs and growling, prowling low notes. Blackbeard's have got attitude by the shedful.
What's more, they draw droves of the younger audience who predictably dismiss folk as boring old-fart fare and opened their eyes to the hidden treasures that just lie waiting. And the band aren't patronising about their fans, either; The opener, 'The Valiant Turpin', sounds made for Franz Ferdinand while the late, great Peter Bellamy composed the tune to Rudyard Kipling's true story, 'Ford O' Kabul River', about the ill-fated 10th Hussars in the 1878-1880 Afghan War, 20 of whom drowned. 'Lankin' is a bloody ballad of a wronged builder who, with the False Nurse, plots his revenge on the son and the mother, and 'Rackabella' was learned from Martin Carthy. The band take on the master Jake Thackray's audacious and complicated 'The Lodger', but there's so much going on that the lyrics tend to become lost; a pity.
The title song (and the last, a hoary old chestnut which innumerable lungalonga-shanty groups have done to death) is a wild, swaggering romp, chock-full of the exuberance that is Blackbeard's Tea Party's hallmark; good show, chaps!


WILL POUND
A Cut Above
Lulubug Records
****
Will sets out to elevate the humble harmonica into an instrument of sheer quality and variety and on this very enjoyable debut album – in fact, it's a barnstormer. Nominated for the 2012 BBC Radio 2 Folk Awards Musician Of The Year title, the Warwickshire canal-boat dwelling harp ace already plays some impressive melodeon in the duo Haddo, aided and abetted by the deep-brown tone of his viola-playing wife, Nicky; he's formed The Will Pound Band, and he's drawing comparisons to that other harmonica wizard, the magnificent Brendan Power. However, Brendan's playing style and repertoire is vastly different to Will's, although they can both work mighty wonders. In an ideal world, I would like to book both of them in an improvisational set; the duelling harmonicas would be guaranteed to generate spectacular fireworks.
Other folk luminaries, such as the showstopping set of Martin Simpson, Kris Drever, Damien O'Kane, Andy Cutting and Tim Edey, really enhance Will's eloquent playing, but never overshadow the harmonica. Will is absolutely breathtaking on that fast and furious opener, 'Soldier's Joy/Floating Candle/The Duchess'; he easily takes charge of the shower of complicated notes and passes this difficult test with flying colours, and he plays diatonic and chromatic instruments with equally consummate ease.
And Will's repertoire is excitingly reminiscent of the rich Welsh tune culture; the Morris tune 'White Jock' is very similar to 'Gwyn Galch Morgannwg' ('The White Lime Of Glamorgan') and 'Morgan Rattler' exactly mirrors 'Morgan Ratlar', the 48-bar jig published by the famous triple-harper John Parry Ddall, Rhiwabon, who was born in the Llŷn Peninsula in 1710 and died in 1786.
All in all, Will reaches the parts that other harmonica players don't with this sizzling album, which stirs into the musical melting pot a plethora of styles such as bluegrass and jazz to blues, rock and even Mozart. There's a smoky, slinky version of 'Amazing Grace', the mischievous title track, written by Will and Nicky, and a splendid reading of Ralph Stanley's 'Clinch Mountain Backstep', which Will says he learned from the Carrivick Sisters. The album of 2013!


ANDY CLARKE & STEVE TYLER
Wreck Off Scilly
WildGoose Studios WGS 399 CD
***
An unusual and uplifting mix of citterne, guitar, hurdy-gurdy and Baring-Gould/West Country songs, with several geographical exceptions; I saw Andy and Steve at last year's Fishguard Folk Festival, and they were very prominent in the high spots of the weekend. Andy's roots go back to the 1960s, as a youngster in his native Devon, he visited many folk clubs with his musician-and-singer father. He cut his teeth as a performer on the overseas folk club circuit, and upon returning to Britain, he played in many bands all over the country; now he helps to run Totnes Folk Club. Steve plays a mesmerising hurdy-gurdy; he founded the medieval music duo Misericordia with Anne Marie Summers, and in 1996 they linked with stunning melodeon player Julian Sutton (of Kate Rusby's band) to form The Wendigo, playing the traditional dance music of central France.
It's a sound mix of 13 rare tunes and earnestly-sung songs, such as 'Midnatspolska/Morgenpolska', 'Half Hannikin', 'Rosemary Fair', 'Childe The Hunter' and 'Bell Ringing'; one of the great bonuses of advancing technology is that thousands of songs and tunes from the traditional culture have been digitally recorded, to be treasured and passed on by future generations. Wild Goose Studios is just one small company who are carrying on with the tradition, and for that I salute and thank them.


OLION BYW
Mudo / Migrating
OBCD02
****
No sooner had Olion Byw's promising debut CD stopped generating admiring compliments than the duo announced that their second album is about to be released; and for anyone who thought that Dan Lawrence and Lucy Rivers had made a pretty impressive start, this one even tops Hen Bethau Newydd. Dan and Lucy still maintain their repertoire of tried and trusted songs and tunes from the Welsh tradition, but this time they throw into the melting pot several experimental, mouth-watering morsels to savour. Olion Byw translates as Living Traces, and this couple are actually mining the history, the motherlode of Welsh culture. With Lucy on soulful, fine fiddle and Dan on adventurous, questing guitar and bright mandolin, those traces are healthily blossoming.
The sleeve notes say that migration is a recurring theme in the folk songs of many cultures, and it's also true of Wales; whether it's a move for love, heartbreak, money, war or merely to see the world, these songs hold a resonance. Dylan Fowler expertly produces the album from his delightful wooden Stwdio Felin Fach and plays some sparse, stunning pedal steel on the opening track, 'Llongau Caernarfon', and Lucy's clear voice rings out appealingly through the echoes. Calan's Beth Williams-Jones clog-steps smartly through the well-known 'Tŷ Coch Caerdydd', but Lucy rings the changes with her own memorable tune 'Y Mynydd Du', which takes The Black Mountain as its inspiration and deserves to be played loud and often.
Dylan (tabwrdd) and Mark O'Connor (cajon and percussion) skillfully augment the background, but Lucy and Dan shine through with a highly original 'Bugeilio'r Gwenith Gwyn' mixed with the Iolo Jones tune 'Jigolo', the graceful Breton An Dro, the 11/8 brilliance of Pete Stacey's 'Taith Madog' and the haunting beauty of 'Gwêl Yr Adeilad' – definitely a CD to keep and treasure.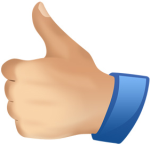 THUMBS UP
Illinois-born Suzy Bogguss, who is one of country music's most pristine and evocative vocalists, interprets the Merle Haggard catalogue from a female point of view on Lucky (Proper PRPCD121P); the award-winning line-up of musicians includes Matraca Berg, Beth Nielsen Chapman and Gretchen Peters, well-known to all Rhondda Cynon Tâf Arts audiences. Classics are 'Today I Started Loving You Again', 'The Bottle Let Me Down', 'Let's Chase Each Other Round The Room' and 'I'll Think I'll Just Stay Here And Drink'.
Brighton-based Indie-folk band House Of Hats possess a shimmering, startling harmony self-composed sound, and This Love (no catalogue number) brings the male and female vocals to the fore; but their suspect diction and pop production inevitably drowns out the meaning, which is a shame. Shades of acoustic and electric guitars, banjo and ukulele abound, and the same glorious voices rise and fall like waves crashing on the shore; these are the ones to watch.