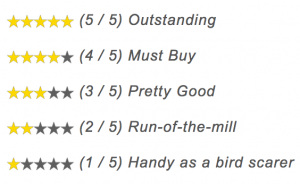 Click the icon above to see pre-January 2017 CD Reviews
Expand the Table of Contents (below) to find the review you want
DECEMBER 2017
---
PAUL HAYES
The Old Crooked Hat

[use=3]
(Independently released – no catalogue number)
Folk singer and songwriter Paul was brought up in the town of Middleton, just north of Manchester. He emigrated to West Wales, where he's now living in the village of Llangolman, with Pembrokeshire's beautiful Preseli Mountains as a back-drop and the Eastern Cleddau river carving the valley down to Milford Haven and out into the Celtic Sea. He turned up on a winter's night at Llantrisant Folk Club and delighted the audience with his brief spot; his own take of the traditional 'bragging' song, 'The Derby Ram', was a highlight, and it's track number six on his new album. (Interestingly enough, I recorded Mrs Marjorie Bowden of Chapel Street, Mumbles, singing a quaint version of this song in the 1970s. At Christmastime in the 19th century, the village men would go out visiting with The Mumbles Horse, and the boys would follow after with a ram's head, singing this song which the local vicar – who came from Derby – said he had written for them!) Anyway, Paul co-maintains the Pembrokeshire Newsletter folk events diary, with ex-journalist and fiddler Holly Robinson and caller and Cuffern Manor bed-and-breakfast owner Jules Rutter. I thought that Paul's face looked familiar, and I had to delve in the FolkWales files before coming up with the answer. Many moons ago, in 2012 to be precise, I snapped several pictures of the trio Pastal in the bar room of The Ship Inn in the ferry port of Fishguard – and Paul was the mandolin player, in between the 'cello and the helicon…
Paul not only plays mandolin on The Old Crooked Hat, but he performs with guitar, banjo, bass, keyboards and vocals as well. He writes most of the album and the tunes for the traditional songs; the annoyingly misspelled 'Scarborough Fayre', 'Rosemary Lane', 'The Derby Ram' and the Appalachian nonsense song 'The Foolish Boy'. Fiddler David Jacob accompanies him in three tracks and plays harp on 'Alone', Paul's comment on the abuse problem; Annette Jacob plays Molierhauer dream flute on 'Scarborough Fayre'. The title song is three minutes of domestic bliss that just smacks of Paul's days in Llangolman.
Apart from The Old Crooked Hat, Paul has recorded two other albums, recorded at home in the Terrace Studio as well – Rhubarb & Bramble was released in 2013 and How D'You Do? appeared in 2015. However, this album's overall suspect sound quality and the lack of a producer could be down to a tight budget. It's really worth investing more money to achieve that effect that you really want to hear, with the tempting prospect of increased sales as well.
---
PURCELL'S POLYPHONIC PARTY
An Invitation To Dance

(5 / 5)
WFM 170901
Imagine that you're invited to a great baroque composer's London house in the 17th century for an evening of Playford dances and melodies; suddenly, some musicians brandishing weird and outlandish Swedish instruments gate-crash the party – and this tremendous album is what it's all about.
Purcell's Polyphonic Party are the alluring and beautiful sound of Vicki Swan's Swedish nyckelharpas, the imaginative and empathetic tones of Jonny Dyer's harpsichord and guitar and John Dipper's full-voiced viola d'amore – and Vicki, Jonny and John have picked a brilliantly-arranged and utterly delightful 12 dances from London bookseller and publisher John Playford's The English Dancing Master, printed in 1651, including his 17th and 18th-century contemporaries and spiced up with a healthy splash of modern Dyer/Dipper composing. The trio is named after Henry Purcell, arguably the greatest English baroque composer of all; in 1679, he wrote songs for Playford's Choice Ayres, Songs and Dialogues, and attended his funeral at the city's Temple Church in 1686. The album – taken from the live show, which is very suitable for folk clubs, music societies, village halls and theatres – whirls the audience and the listeners way back in history to a party in Purcell's home in 1686, the very same year in which Playford's death occurred.
This album is a welcome festive present, both for the armchair listener and the enthusiastic dancer. Apart from the mellifluous notes of the nyckelharpas, Vicki also plays Swedish bagpipes, recorder, flute and double bass, and Jonny adds piano, bouzouki and citole, which was – or is – a medieval stringed instrument, picked or strummed with a plectrum. Purcell's Polyphonic Party possess spadefuls of ingenious, breathtaking interplay and splendid musicianship, coupled with magnificent centuries-old dance material, with meticulously-researched and very helpful introduction information to help the dancers achieve their goal.
Right from the very start, Purcell's Polyphonic Party constantly surprise and amaze everyone with an appetising feast of maggots, jigs, bourees and anything that walks – or skips – on the earth. Vicki, Jonny and John jump in with the intricately-stringed 'Dick's Maggot', the gay 'Jacob Hall's Jig', the exotic and beautiful 'A Trip To Paris', the grand and mysterious 'Emperor Of The Moon' and the audaciously-scored 'Maiden Lane'. Jonny wrote the second tune to this last dance, and the second to 'Mount Hills'; in both melodies, the viola d'amore chatters and chugs away, and the nyckelharpa weaves seductively around the fascinating and intricate soundscape – truly two of his portfolio of outstanding tunes, ably decorated on 'Mount Hills' by Vicki's piping, which provides the icing on the very substantial cake. In contrast, Vicki's and John's instruments tangle gloriously together in a Dipper-composed variation on 'Hare's Maggot'.
The whole album is an absolute dream and a compelling must-hear from start to finish. The trio skilfully blend their respect and love of baroque music and folk culture to combine a wonderful and magical mixture; Playford, and Purcell, would have approved.
---
NOVEMBER 2017
---
KARINE POLWART with PIPPA MURPHY
A Pocket Of Wind Resistance

(5 / 5)
Hudson Records HUD005CD
The production Wind Resistance – runaway hit of the 2016 Edinburgh International Festival, nominated for Best New Play, Best Production, Best Director and winner of Best Music and Sound at CATS 2017 (Critics Awards for Theatre in Scotland) – came from an idea by Karine, a multi-award-winning Scottish songwriter and musician, as well as a theatre maker, storyteller, spoken-word performer and published essayist. She watched the autumnal migration of two-and-a-half-thousand pink-footed geese, which fly from Greenland to winter at Fala Flow, a protected peat-bog south-east of Edinburgh, near her home. The geese fly in skeins, the V-formation, creating pockets of wind resistance to help each others' flight; watching the skeins and Fala Flow's delicate ecology prompted Karine to consider how humans depend on ourselves, and whether or not we form skeins of our own. Fala Flow is a Special Protection Area under the EU Bird Directive and a UK Site of Special Scientific Interest.
The National Health Service is one vital skein; and however much this Government is seeking to pull the wool over our eyes, the NHS is being dismantled at a frightening rate. In the future, it won't be there at all. Karine has become a mother, and her own experience has taught her to rely on caring hospitals. In the song 'Lullaby For A Lost Mother', she says that until the end of the 1930s, maternal mortality in Scotland stood at 4,000 deaths per 100,000 live births: "That's twice the death rate of contemporary South Sudan, the world's most dangerous place to become pregnant today. In Scotland, the current figure stands at around 10 deaths per 100,000 live births. Though every single death is a tragedy, it's an incredible turnaround across only three generations, and a direct result of state investment in public health."
A Pocket Of Wind Resistance is Karine's spectacular and starkly beautiful companion to the Edinburgh production. Karine is five-times winner at the BBC Radio 2 Folk Awards, including twice for Best Original Song; she wrote, musically directed and performed her debut theatrical work, which had the critics falling over themselves to acclaim her.    The music and sound for Wind Resistance, and for this album, was crafted by sound designer and composer Pippa Murphy, who, like Karine, lives within ten minutes of Fala Moor. Karine says: "It's a joy to me that we've become friends and ongoing collaborators in this making."
The introduction, 'All On A Summer's Evening', is her lovely interpretation of the Alison McMorland traditional song 'Skippin' Barfit Through The Heather', and Karine's controlled vocals perfectly match the wild and windswept splendour of Fala Flow. 'The Moor Speaks' is an artistic vision of what lives above, such as swallows, red grouse and the red-listed endangered skylark – which Karine says has been pushed to the very margins by intensive industrial farming – and what lies below, seven metres of peat and sphagnum mosses and the archaeological remains of the Augustinian Soutra medieval hospital, which was a pioneering seed of our own NHS. The florid 19th-century song 'Lark In The Clear Air' pinpoints Fala Moor's breathtaking expansiveness; Robert Burns' poem 'Now Westlin' Winds', written when was just 19 years old, provides the backdrop to 'Tyrannic Man's Dominion' and a sombre warning against Trump's selfish corporate megalomania. Karine learned 'The Death Of Queen Jane' from Cy Laurie, almost a decade before she experienced childbirth herself; now the ballad incorporates 'Sphagnum Mass For A Dead Queen', and it's one of the most magnetic and awe-inspiring events that I have ever encountered. 'Molly Sime's Welcome To Salter's Road' evokes the memory of Molly Kristensen, Karine's neighbour, and the memory of Molly's parents, Will and Roberta Sime.
A Pocket Of Wind Resistance is a wonderful collection which affected and moved me deeply. Karine concludes in the album's sleeve notes: "This an album unlike any other I've made. It won't be to everyone's taste. But it is deeply personal to me, steeped in my local landscape and in my own experiences of birth and death, love and loss.
"I hope you find, and nourish, skeins of your own. Goodness knows, we've never needed them more."
---
JON BODEN
Afterglow

(4 / 5)
(Hudson Records HUD004PR)
After his departure from Bellowhead, which caused the premature break-up of the most successful and well-loved band of all time, Jon Boden has never considered the easy option. He founded Bellowhead, with his musical partner John Spiers, as its lead singer and instrumental arranger; but after twelve years, a quarter of a million album sales, seven singles on the Radio 2 playlist and selling out many venues throughout the land – and the Royal Albert Hall – Jon announced in 2015 that he wanted to move on. The rest of the band decided not to continue without him, and Bellowhead played their final gig on May 1, 2016.
Jon founded The Remnant Kings in 2009, the idea being that he would take them on the road to perform his post-apocalyptic concept album Songs From The Floodplain, combined with other songs that might survive the apocalypse. As time moved on, the band evolved to encompass Jon's 'A Folk Song A Day' project, adding Bellowhead member Paul Sartin to the line-up and hosting after-show singing sessions with the audiences. But Bellowhead went into top gear, forcing The Remnant Kings into hibernation; however, Jon re-united The Remant Kings to record Afterglow, his first album after leaving Bellowhead. The band features former Bellowhead band-mates Sam Sweeney and Paul Sartin, Leveret's Rob Harbron, Ben Nicholls and Richard Warren, plus a string and brass section including players from the award-winning Carlton Main Frickley Colliery Band – but despite the musicians' wide reputation, Jon's written work has cast off his folk roots and influence and is now searching for the indie-rock scene.
Afterglow is Jon's other post-apocalyptic work, and the CD cover shows him, leather-coated in Matrix-style, surveying a fire-ravaged city; the idea of two lovers lost in a barren streetworld is miles away from A Folk Song A Day to a vertiginous degree. However, his folk experience speaks volumes, and he knows how to make good song with a good chorus; 'Dancing In The Ruins' is a magnificent example. With such a large band, the swirling arrangements are simply amazing; 'Burning Streets' is about desperate hopelessness, while 'Yellow Lights' smacks of Steven Sondheim's lush score-play. 'All The Stars Are Coming Out Tonight' is a message of hope, 'Fires Of Midnight' conjures scenes of the Lewes Bonfire Celebrations and the sweeping stings of 'Aubade' evokes the lovers separating at daybreak.
However, and despite Jon's move to the commercial music scene, the album is a pretty obscure sleeper. I have listened to it a few times, and it has nurtured the tendency to steal up on me and install a place in my mind and heart. I wouldn't mind betting that, in the space of a good few years, we will remember Afterglow as one of Jon's great achievements.
---
VARIOUS ARTISTS
The Ultimate Guide To Welsh Folk

(4 / 5)
ARC Music EUCD2744
When ARC Music owner Julia Beyer invited musician and TV/radio presenter Cerys Matthews MBE to compile this double-CD volume of 48 tracks representing the best of Welsh tradition, no-one can have simply imagined what an impossible and elusive task this would be. Cerys writes: "Pulling together a kind of 'definitive' collection like this… is rather like fishing in the vast oceans of the earth – so it was with the largest net possible that I set out to the musical rivers and coasts of Wales. My aim was to try and include some of the most beautiful and recognisable songs of the Welsh folk repertoire, and also to bring together some of the most well-loved and influential artists that have sung these over the years."
Not only has Cerys chosen an impressive compendium of Welsh folk, but she has delivered an amazing report on the history and cultural life of the Welsh Nation; from the delightful instrumental trickery of Nansi Richards, the queen of the triple harp, through the fiery 1970s anger and poetry of Meic Stevens and the tongue-twisting mouth music of The Gower Nightingale, Phil Tanner (taken from a 1937 Columbia recording) and the celebrated balladeer Bob Roberts (captured in 1949) to the exciting experimental sounds of Fernhill, 9bach, Calan, The Gentle Good and the jaw-dropping harp-and-kora duo, Catrin Finch and Seckou Keita. The celtic harp – and foremost, the triple harp – is prominent in its importance; Nansi was a teacher, and she taught the Anglesey triple-harper Llio Rhydderch (who is descended from a long line of harpers and, in the Welsh harping tradition, trains the next generation) and the harping brothers of Ar Log, Dafydd and Gwyndaf Roberts. All are featured on the Ultimate Guide, which includes harpers Gwenan Gibbard, Siân James, Elinor Bennett and Delyth Jenkins of harp-and-fiddle duo DNA.
The Guide salutes musicians who have made major contributions to the music of Wales, including Welsh-language campaigner, songwriter and Sain Records founder Dafydd Iwan; "the Welsh Cecil Sharp", well-loved and highly respected folk singer, author, collector and historian Meredydd Evans; and Robin Huw Bowen, brilliant triple harper, editor and publisher, whose Welsh influence has been far-reaching. Robin was a member of the enterprising quartet Crasdant, and the Guide selects their delicate 'Pibddawns Trefynwy' (Monmouth Hornpipe); other musicians are the fine-voiced Gwynedd singers Chris Jones ('Ffarwel I Blwy' Llangywer') and Arfon Gwilym ('Ambell I Gân'). Perhaps the most interesting track of all is from Cayo Evans; he was conscripted into the British Army, but radicalised by the British Government's treatment of Wales that saw the drowning of the village Capel Celyn and construction of the Llyn Celyn reservoir, formed the Free Wales Army. His playing of 'Men Of Harlech' on his accordion was released by Anhrefn Records in 2008, under the album title of Marching Songs Of The Free Wales Army.
Giraldus Cambrensis mentioned the Welsh male choir tradition, which goes back many centuries. The Rhos Male Voice Choir, from the mining village of Rhosllanerchrugog, are represented, as is the compact West Wales choir Bois Y Felin. Well-known names like Mary Hopkin and Ryan Davies are included, and Max Boyce sells out everywhere he performs now. However, Max was a member of The Valley Folk Club in Pontardawe, and Cambrian Records owner Joe Jones recorded him for his debut live album, Live At The Valley Folk Club, where he first sang his well-known 'hit', 'Duw It's Hard'. I still possess that album, but Cerys opts for the sad Will-and-Ann lament 'Bugeilio'r Gwenith Gwyn' (Watching The White Wheat).
A plethora of Welsh names are included, such as the newly-reformed Yr Hwntws, the mighty Jamie Smith's Mabon, Carreg Lafar, Georgia Ruth, Lleuwen and Bendith – the combination of Plu and Carwyn Ellis. But the never-ending problem about these Ultimate Guides is: You can't please everybody. Apart from Phil Tanner's 'The Gower Reel', the English-language movement is noticeable by its absence; Huw Williams – not to mention Tony – is not selected, and neither are artists like Blanche Rowen and Mike Gulston, John James, The Village Quire or A Fanfare Of Strumpets. And the Barry tall-ship sailors, Rees Baldwin and William Fender, have created a storm of interest in the incredible story of the 'long-lost' shanty recordings made by James Madison Carpenter; just one short-but-muffly track would have sufficed.
But there is one important track which stands as a monument to Rhondda folk singer and musician Siwsann George, who was born on April 2, 1956 and died of cancer on May 6, 2005. A former founder of Llantrisant Folk Club, Siwsann formed the group Mabsant in 1978, and campaigned for Welsh and disability rights; her lovely interpretation of 'Adar Mân Y Mynydd' (Little Birds of the Mountain) is just exquisite, and will be a lasting memory to her majestic voice.
---
TOM RUSSELL
Folk Hotel

(4 / 5)
(Proper Records PRPCD143P)
Tom Russell is a Californian painter, essayist and a pretty stupendous singer-songwriter too. He has recorded a vast total of 35 highly-acclaimed albums and published five books, including a book on his art and a book of his songs, which have been recorded by folk and country artists including Johnny Cash, Doug Sahm, Nanci Griffith, K.D. Lang, Ramblin' Jack Elliott, Iris Dement and a whole legion of others. He graduated from The University of California with a Master's Degree in criminology, and he was recently awarded the ASCAP Deems Taylor Award for excellence in music journalism; he travels to Ireland and the UK for his Autumn tour, including only one Welsh concert at Cardiff's St David's Hall on November 22 and The Thekla in Bristol Docks on November 23.
Tom's songs could be described as intelligent and literary Americana; his deep-voiced drawl is a vivid cameo which focuses on Western life and small-town despair; 'Up In The Old Hotel' is for starters. His love of the Dylan Thomas's work is reflected in his affectionate elegy, 'The Sparrow Of Swansea', where he takes his worldwide audience on an intimate trip to South Wales in the 1950s, to Laugharne, Brown's Hotel, the Worm's Head Hotel and finally to The White Horse bar in downtown New York City. His guitar picks a blues rag in 'Rise Again, Handsome Johnny', the sombre story of President John Kennedy's assassination; 'All On A Belfast Morning', 'The Rooftops Of Copenhagen' and 'The Dram House Down In Gutter Lane' are pure poetry.
The poet Lawrence Ferlinghetti wrote that Tom is "Johnny Cash, Jim Harrison and Charles Bukowski rolled into one. I feel a great affinity with Tom Russell's songs, for he is writing out of the wounded heart of America." The Irish author Ken Bruen put it more emphatically: "Tom Russell is the last great American voice." And you can't argue with that…
---
SAZ'ISO
At Least Wave Your Handkerchief At Me: The joys and sorrows of southern Albanian song

(5 / 5)
(Glitterbeat Records GBCD053)
This remarkable and truly wonderful debut album was recorded by Saz'iso, eight virtuoso singers and musicians from the isolated mountains of southern Albania, the country that is bounded by the borders of Montenegro, Kosovo, Macedonia and Greece. Saz'iso are on a ten-date British tour, and are playing two Welsh concerts at the Royal Welsh College of Music and Drama in Cathays Park, Cardiff tonight (November 1) and at the Pontio arts centre in Bangor University on Friday, November 3; The Lantern at Bristol's Colston Hall (November 8) is within easy reach.
The ensemble comprises the astounding voices of Donika Pecallari, Adrianna Thanou and Robert Tralo, Aurel Qirjo (violin and vocals), the clarinet of Telando Feto, lutenist Agron Murat, frame drummer Agron Nasi and flautist Pёllumb Meta. At Least Wave Your Handkerchief At Me was produced at the Marubi Academy of Film in the Albanian capital of Tirana by Joe Boyd, Edit Pula and Andrea Goertler; Joe, born in Boston, Massachusetts, came to Britain in 1964 to set up a new Elektra label, opened the UFO Club, London's first psychedelic ballroom, established the Witchseason production company and Hannibal records and managed the UK's first major folk-rock movement, which included Fairport Convention, Nick Drake, John and Beverly Martin, Richard Thompson, The Incredible String Band and many other artists. He says: "I had long been intrigued by Albanian music. In 1998, I saw a smuggled video of that year's Gjirokastёr Festival, but good recordings were hard to find. When I finally went in 2014, I was captivated by the country and its mesmerising music; the germ of a plan to make a record took hold."
A meeting in Albania between Joe, ethnomusicologist Lucy Duran and Edit and Andrea, both passionate advocates of traditional music, finally came to fruition. Saz'iso play saze, a tradition that came together when polyphonic a cappella folk songs were married into the sound of violin, clarinet, lute and drum, creating a sound that is often ethereal, melancholy and haunting. The deep tones of the clarinet blend with the imposing, mournful violin in the opening track 'Tana', and Saz'iso plunge into 15 georgeous, spirited and deeply moving songs and instrumentals; 'Nënockë' features the magnetic, intertwining voices of Adrianna and Donika.
If you saw Saz'iso play live on the current BBC-2 series of Jools Holland's Later, you would have experienced the exciting sounds and the powerful, throbbing voices that are stamped in Albanian tradition today; their tour around Britain and their spellbinding live shows will seal Saz'iso's position as leading ambassadors of Albanian culture today.
---
OCTOBER 2017
THE VILLAGE QUIRE
Back To The Garden

(5 / 5)
(VQCD6)
The Village Quire are based in the county of Powys; I love and respect them for promoting and reviving the thrilling tradition of West Gallery singing, folk harmony, shape-note and catches. Quire leader David Newell excites audiences far and wide with his inspiring compositions and polyphonic arrangements; he wrote Back To The Garden, a Great War account of a soldier's existence, fighting and surviving in the French trenches, which is their most gripping and moving performance of all.
Why West Gallery singing? In the parishes of the eighteenth century, the pews would be taken up and reserved by wealthy squires and ladies, leaving the village singers to sit in the church gallery. The Village Quire's amazing and spellbinding sound is based on the West Gallery tradition, which usually consisted of four-part harmony which three voices singing the parts; bands augmented the singers with violin, 'cello, clarinet and bassoon, but the Victorian age frowned on what was deemed to be frivolous music. The galleries were pulled down, and the advance of the mighty organ sounded the death knell for the village bands. The Village Quire is purely a capella, with not one instrument in sight; as in all their performances, Back To The Garden is a live show, interspersed with readings from the wonderful voice of Phil Smith, who trained as an actor in the East 15 Acting School in Loughton, Essex. Notable E15 alumni includes Alison Steadman, film star, Hair actor and director Oliver Tobias and Blur and Gorillaz frontman Damon Albarn.
William Bevan was the head gardener at Kinsham Court in North Herefordshire, an imposing mansion on the border between England and Wales, with the little Powys town of Presteigne just three miles away. The mansion has been home to a few famous names; Lord Byron lived here from 1812 to 1813 and wrote the first two cantos of Childe Harold. Florence Nightingale spent part of her childhood at the house, and Edwardian owner Sir John Stanhope Arkwright, of the famous textiles family, wrote the hymn 'O Valiant Hearts'. Bevan was called up to fight in the deadly chaos and utter futility of The Great War, later becoming a corporal. Back To The Garden is the compelling and absorbing story of life and hope in the trenches in shell-shattered France, based on the letters which he wrote to Arkwright, his employer, and which are bound together with two true wartime stories. Vincent Street fought and died on the Western Front; however, William Anderton was rejected as a conscientious objector by a tribunal, but was granted exemption by the County Tribunal, provided he joined the Royal Army Medical Corps. He was court marshalled for disobeying orders in the Non Combatant Corps and was sent to Wormwood Scrubs Prison, where the authorities sent him to mend roads in Suffolk. He ended the War years in Dartmoor Prison.
The show takes the audience right back to the bloody battlefields, encompassing written folk songs and poems from such esteemed writers as Melrose Quartet fiddler and singer Jess Arrowsmith ('Pilgrimage'), Rudyard Kipling ('My Boy Jack'), Austin John Marshall ('The Ladies Go Dancing At Whitsun') and Cicely Fox-Smith ('Home, Lads, Home') to music by the late Sarah Morgan and Peter Bellamy. David injects surprise and delight to the familiar songs by penning the Quire's stunning harmony arrangements, and he commands the lion's share by writing the music and lyrics to a plethora of pieces; 'Moses' is a work of great complexity, while David sets to music and adapted Arkwright's stanzas in 'Of The Men In An Inland County', and the Quire dizzily fugues 'Fritz's Tricks'. 'Rifles And Spades' is a classic four-part harmony workshop, and the closing 'I Dream Of A Garden/Vox Aeterna' fuses Arkwright's poems and David's music and words to make a brilliant climax.
Back To The Garden is The Village Quire's sixth CD, following on from projects such as Precious Bane, High Days And Holidays, The Good Old Way, Know By The Stars and A Village Christmas. I have always been really impressed and completely bowled over by their spellbinding presence, their intense folk awareness and empathy and their jaw-dropping harmony – and it's all thanks to David, the mover and shaker and the main man. Mind you, each and every Quire member deserves to be congratulated for what is an absolute gem of an album. They will be performing at Llantrisant Folk Club's Christmas Party Number Two on December 20 – please reserve me a space!
---
THE YOUNG'UNS
Strangers

(5 / 5)
(Hereteu Records YNGS17)
This must-see, must-hear Teesside trio and the Stockton Folk Club stars have blasted right back with an absolutely sensational album, and the theme is the indomitable human spirit that fights against cruel injustice, no matter where in these islands, in Europe or in the world you were born. The Young'Uns have picked up the proud three-part harmony banner from Coope, Boyes and Simpson, who are calling it a day; just three years after chucking their day jobs, Sean Cooney, David Eagle and Michael Hughes have become one of the folk scene's hottest properties, just proud, in-your-face songs peppered with wicked banter. Sean, who composes nine out of the ten tracks, is destined to become among the best of the modern-day writers; he moulds inspiring, bold folk songs for the working people of our time, songs that are designed to put a smile on our faces, strength in our hearts and resolve in our consciences.
Maggie Holland wrote 'A Place Called England' in the late 1990s, a song of hope and protest against money, power and greed; The Young'Uns say the song is more resonant and more important now than it was then (and let us not forget Wales, Scotland, Northern Ireland and Cornwall, too – the consequences of a selfish, intransigent Government mean that Scotland is on the cusp of voting for independence and, give it 20 years or so, it's a sure bet that Wales will follow down the same road.) Sean writes with passion and with conviction, and he spices his songs with memorable melodies and hook lines that send the audience into the night and humming a plethora of tunes. 'Ghafoor's Bus' celebrates the humanitarian work of Teesside grandfather Ghafoor Hussain, who spent his own money on buying a bus and converting it into a travelling kitchen to feed and comfort war-torn refugees; 'Be The Man' is a tribute to Matthew Ogston, who founded the Naz and Matt Foundation to tackle religious and cultural homophobia after the death of his fiancée; and 'Carriage 12' marks the bravery of the passengers on an Amsterdam to Paris train who foiled a terrorist attack.
Sean drives home the bravery and ingenuity of men and women who were faced with impossible, deadly situations. 'Bob Cooney's Miracle' tells the true story an International Brigade soldier in the Spanish Civil War, who fed 57 hungry men with only a tin of corned beef and a loaf of bread; 'Cable Street' paints a vivid picture of Stockton-born Johnny Longstaff, who walked to London and who was one of the hundred thousand who defied the police and stood with the East End Jews, blocking the route of a fascist march; 'Dark Water' relates the tale of Syrian refugee Hesham Modamani, now studying in Hamburg, who swam five miles across the Aegean Sea; 'These Hands' salutes Sybil Phoenix, who emigrated from British Guiana for London in 1956 and endured blatant racism, prejudice, the death of her daughter and the menace of Enoch Powell. She was awarded the MBE for her part in fostering hundreds of children; however, she refused the medal, saying she didn't need it. Instead of the medal, the Mayor of Lewisham donated her a house.
'The Hartlepool Pedlar' is Sean's rousing finale; Jewish refugee Michael Marks fled the Eastern European pogroms and landed in Hartlepool, and in order to survive, he bought a pedlar's pack and tramped from place to place. He moved to Leeds, became a market stall owner and, eventually, founded the quality chain store Marks And Spencer. The Young'Uns finish with a triumphant cry: "This town was built by strangers!" It's a really feelgood album, a magnificent testimony to the many valiant victories which the little men and women have scored against the bully-boys, scheming thieves and the jackboot's dark shadow. If ever you endure the well-worn ignorant banter about all boring hey-nonny-no folk music sounding the same, play Strangers to really shut them up. Maybe you will convert them on the rocky road to Damascus…
---
ALAW
Dead Man's Dance

(5 / 5)
Taith Records TRCD00021
Wales should thank all the nation's lucky stars that the inspirational and international guitarist Dylan Fowler owns the Abergavenny-based Taith Records and uses Stiwdio Felin Fach, his green oak eco-recording space, to produce a myriad of stunning and amazing albums. The story of Alaw (translated into English, it means melody) is a shining example to that; Dylan joined forces with his step-son, Oli Wilson-Dickson, a smoking hot fiddler and a member of other ventures including The Devil's Violin and Jamie Smith's Mabon. They recorded an EP, before Jamie joined the band and made Alaw a trio. Dead Man's Dance is the second studio album, and it's a joyous sizzler; Dylan's knockout guitar, Oli's fiery fiddle and Jamie's mind-boggling accordion just weave, dance and drift into a gorgeous, ecstatic otherworldly space. You might think that Alaw is just another Mabon clone, but I can tell you emphatically that it's definitely not.
For starters, Oli and Jamie's instruments intertwine with the captivating guitar in Dylan's tribute to his Breton colleague and touring partner, Soïg Siberil, in the deliciously complicated 'Dawns Soïg'; suddenly, 'Dawns Y Gwr Marw' (Dead Man's Dance, a tune from wonderful fiddle and crwth player Cass Meurig's collection Alawon John Thomas) plunges in to bring this giddy set to a magnificent finish. Oli writes a tasty triplet of very fine, melodious songs, and first up is 'Stones'; regretful, almost apologetic, verses for angry words or actions that cannot be taken back. In shattering contrast and with cajon, fiddle, accordeon and guitar tearing delightful chunks out of the introduction, guest singer Gwilym Bowen Rhys employs his must-hear voice in the Welsh version of the shanty 'Santiana', words by J. Glyn Davies, the maritime colleague and companion of Stan Hugill, author, collector, linguist, artist and the last sailing shantyman; Antwn Owen Hicks from Carreg Lafar lays down some gleeful, dancing Welsh pipes to make this a spellbinding rip-roarer.
As far as the three musicians are concerned, Oli, Jamie and Dylan serve up so much appetising and absorbing mental food to last a lifetime. The brilliant juxtaplay is both intricate and delicate; 'Pam Yr Oedi?', a fabulous tune found in the booklet 250 Welsh Airs For A Shilling, follows 'Hen Erddigan Morganwg', which was collected by Iolo Morganwg. Dylan wrote 'Iâr Fach Yr Haf' (butterfly, literally 'little summer chicken') in memory of Dave 'Chick' Fowler, and the gorgeous 'Pan Own y Gwanwyn' is from Maria Jane Williams' collection 1844 collection Ancient and National Airs of Gwent and Morgannwg – Maria Jane was a friend of Lady Llanover, who encouraged Welsh culture, and the collection won first prize at the Abergavenny Eisteddfod.
Guest singer Georgia Ruth voices the starkly beautiful 'Y G'lomen' (The Dove), while Oli writes the free-wheeling 'The Niffy Maggot' and the kick-starter traditional tune 'Johnny's Welcome Home'. (Niffy? It turns out that Alaw first performed the tune in the Leicestershire village of Countesthorpe, nick-named by the locals as 'Niffy'.) Dead Man's Dance finishes up with a trio of songs, two of them Oli's work and 'Lisa Lân', which must be the most recorded Welsh traditional song of all – but Alaw just tops the lot, with Gwilym's warm, chocolate-brown voice snuggled up to Oli's viola, Jamie's fleeting keys, Dylan's dreamy strings, Gillian Stevens' restless 'cello and echoey harmonies for the absolutely cracking finale. 'When It's Gone' is the perfect ending, with the voices of Jamie and Oli ringing out softly but clearly, and the lazy viola impersonating a bee in summertime. With Alaw's second album creating so much excitement and critical acclaim, I can't wait for a future third.
---
SEPTEMBER 2017
THE FOXGLOVE TRIO
Distant Havens

(5 / 5)
FXGCD03
I'm going to put my heart on my sleeve now – I just love and respect The Foxglove Trio for their amazing musicianship, their breathtaking 'cello and squeezebox arrangements, for Ffion Mair's wonderful Mid-Wales-soaked voice, their eclectic repertoire and their thoroughly good taste in recording their second album in Dylan Fowler's Stiwdio Felin Fach at Abergavenny.
Distant Havens is a sheer delight, enticingly spiced with a captivating pot-pourri of inspiring sounds and tingling three-part harmonies. The Trio strike brilliant sparks, both here on the album and performing on stage as well; Ffion, who sings in Welsh and English and plays whistle and bodhràn, has picked up several song awards, including Best Celtic Folk Singer at the 2011 Llangollen Eisteddfod. Swansea-born Cathy Mason is assistant musical director at St George's preparatory school for young ladies in Ascot and plays a whole host of instruments, but her focus is on guitar, cello and singing in her work with the Trio. Patrick Dean comes from Wakefield and plays a wonderful melodeon, 'cello and concertina and also sings; in addition to The Trio, he leads a busy life playing with The Spring Heeled Jacks and with several other ceilidh bands. Together, they are a force to be reckoned with.
The sweet strains of the The Foxglove Trio and the full-on force of American rock gods The Foo Fighters cannot be much further apart, but Cathy, Ffion and Patrick audaciously combine former Nirvana drummer Dave Grohl and the band's 'Home' lyrics in the a capella 'Intro' opening track; this becomes the closing 'Outro' when you come to digest the whole delicious album, which contains six darkly beautiful Welsh-language old songs and the Mabinogi-influenced 'Branwen', written by Ffion in the English language. Ffion absolutely shines in what must be a very fine Welsh traditional quintet; 'Ym Mhontypridd', 'Si Hei Lwli', 'William', 'Dau Aderyn' (a combination of Y Deryn Dur' and 'Y Deryn Du Pigfelen') and 'Os Daw Fy Nghariad'.
It doesn't end there, however. Cathy and Ffion wrote the Euro-waltzy 'Looking Elsewhere', while the old ballad 'The Sheffield Apprentice' is peppered with blistering 'cello; and Ffion's adaption 'The January Girl' pays gleeful tribute to Dave Goulder's 'The January Man'. Designer, poet and social activist William Morris wrote 'Dusk The Day', and Patrick composed and arranged the tune; Jean Ritchie's graceful and peaceful hymn 'Now Is The Cool Of The Day' is given a boost by multi-tracked voices which sounds just like a choir; and Cathy alters the late Scottish actor, poet and songwriter James Copeland's lyrics to 'These Are My Mountains' just enough to allow Ffion to sing an anthem which could have been interpreted as showing her love for Wales. Mind you, whether you were born Scotland or Wales, this vibrant Celtic culture unites Scots and Welsh and treats them as brothers – or sisters.
The lovely, fiery music of Distant Havens will undoubtedly grow on you; it certainly created several pleasurable ear-worms in me, and that's an undisputed fact. As the gorgeous Janice said in ITV's trendy sixties show Thank Your Lucky Stars: "Oi'll give it foive!"
---
NANCY KERR, HANNAH MARTIN, FINDLAY NAPIER, GREG RUSSELL, TIM YATES
Shake The Chains

(4 / 5)
QRCD003
Greg Russell is a politics graduate; he performs in the award-winning duo with Ciaran Algar but also works solo, as a member of Nancy Kerr's Sweet Visitor Band and The Tweed Project. He writes in the Shake The Chains sleeve notes: "How 'powerful' is music? Some people reason that music is only ever 'window dressing' for politics; it is a nice way to put across a political message but it is ultimately not politically powerful. But many contend that music can do much more than that. Music, surely, at the very least helps lift the spirits and reaffirms the beliefs of those already involved with social movements. What's more, music functions to inform. As well as the obvious role song can play in simply highlighting issues to people that they did not previously know or care about, music can link ideas and events together that the listener may not have previously grouped. If music can educate, then it can recruit…"
Shake The Chains was born through Greg's desire to bring together like-minded musicians to sing songs of community, resistance and protest. A touring band was formed, consisting of Nancy Kerr, one of the most in-demand singer-songwriters and fiddlers; songwriting musician Hannah Martin, who partners Phillip Henry in a duo; Scottish singer and superb writer Findlay Napier, who made his name touring and recording with the band Back Of The Moon, who included such luminaries as Ali Hutton and Gillian Frame; double-bass player Tim Yates, a member of Blackbeard's Tea Party and the Sweet Visitor Band; and Greg himself. The commission was undertaken by the Folk At The Oak festival, with support from Arts Council England and the American-based Folk Alliance International. This is the band's debut album, and the rousing and inventive programme from Nancy, Hannah, Findlay and the other two musicians stirs your indignation, sympathy and humour.
First up is Nancy's 'Through The Trees', an life-affirming pick-me-up which she wrote for her mother and all the Greenham Common women who opposed the nuclear arms race; 'E.G.A' is Greg's tribute to Elizabeth Garrett Anderson, the first British woman to qualify as a doctor as well as becoming the first female mayor; 'Building Ships' is Findlay's comment on the consequences and affects of the working community's efforts to keep the Navy efficiently armed; and 'Yarl's Wood' is Hannah's bleak description of the Bedfordshire immigration removal centre and the campaign to end the detention of women who seek asylum in Britain.
'If I Had A Hammer' is Greg's tribute to Pete Seeger's and Lee Hays' popular and well-loved protest hit – Trini Lopez took a cover version to number four in the 1963 hit parade, and the song has been sung in North and South America and the world over. Nancy wrote 'Poison Apples', about the famous World War Two code-breaker Alan Turing whose denunciation by the Establishment for his homosexuality led to taking his own life in 1954. She says: "It reminded me of how the tears and outrage of everyday people can be the fuel for protest." Hannah's 'Glory Of The Sun' pinpoints the Tory Government's slashing cuts to renewable energy subsidies and their abolition of the Department for Energy and Climate Change, followed by the Trump administration's withering contempt for the fragile natural world; in contrast, Findlay rips into the artful and funny 'Ding Dong Dollar', written by the Glasgow Song Guild, which lampooned the US nuclear naval base at Holy Loch, closed in 1992 – however, Findlay says that there's a Royal Navy Trident missile base at Faslane, just 30 miles from his home. It all comes round again.
'Bunch Next Door' is Greg's focus on Nigel Farage's far-right hostility; the last news of Farage was that he was flying to America to be Trump's advisor. Nancy pays tribute to the Chilean popular writer, poet, theatre director, musician and political activist Victor Jara, with a poem and a song, Australian poet Dennis Kevans' 'Musician From Chile' followed by Adrian Mitchell's lyrics 'Victor Jara Of Chile', set to music by Arlo Guthrie. Jara campaigned for socialist president Salvador Allende, who was overthrown by the generals when they staged a coup in 1973. Jara was arrested and imprisoned with 5,000 detainees in Santiago Stadium; the guards tortured him with electric shocks, smashed his hands and fingers and mocked him, asking him to play the guitar. He was killed with a bullet in his head, and his body was riddled with 40 machine-gun rounds.
'Shake The Chains' is Findlay's magnificent protest call to arms, borrowed from Percy Bysshe Shelley's 'Masque of Anarchy', written in 1819 in response to the Peterloo Massacre. 'Freedom Come All Ye' is Findlay's tribute to Hamish Henderson's 1960 song and the best of Scotland's unofficial anthems, originally written as an anti-imperialist protest concerning Harold Macmillan's 'Winds of Change' speech. The show is brought to a stirring conclusion with the band singing the well-loved protest chestnut 'We Shall Overcome', taken from the 1900 gospel song written by Philadelphia native Charles Albert Tindley, which became a protest song and a key anthem of the Civil Rights Movement. It was sung by Lucille Simmons, who led tobacco workers during a 1945 strike in Charleston, South Carolina. Zilphia Horton, music director of the Highlander Folk School of Tennessee, an adult education school that trained union organisers, said she had learned the song from Lucille, and considered it to be her favourite song. She taught it to many folk singers, including Pete Seeger, who included it in his repertoire; and Joan Baez sang it in front of US President Barack Obama, at a 2010 White House ceremony to celebrate the Civil Rights Movement. The fascinating history of Tindley's song really sparks the imagination and digs deep into the conscience, and the Shake The Chains portfolio contains enough varied material to chew on. Greg, Nancy, Hannah, Findlay and Tim will tour in January and February 2018, and it's worth forking out the price to see them live.
---
AUGUST 2017
---
JOE BROUGHTON'S CONSERVATOIRE FOLK ENSEMBLE
Painted

(5 / 5)
(Independently released; SAE16)
www.joebroughton.com/the-folk-ensemble
Joe Broughton was born in the market town of Macclesfield, Cheshire in May, 1976, and plays gigs and teaches violin the world over. He was obsessed with learning while still very young, and from the age of four he took up the drums to accompany his nine-year-old brother Ben, a musical partnership that still continues more than 30 years later. The violin captured Joe's imagination in 1981, and he took an interest in folk, classical, blues and jazz music; he gained one of the highest-ever marks for grade eight, and he also took up the mandolin, guitar and piano before reaching his tenth birthday. He spent six years working with circus artists, playing the violin on a unicycle, juggling with fire, being a magician's apprentice and much more. He attracted the attentions of the BBC, who made a film about Joe and his fascinating talents when he was 13 years old. He spends his hectic and busy life playing with wonderful guitarist Kevin Dempsey, The Albion Band, The Urban Folk Quartet (of which he is the founder) and rock and blues queen Joss Stone.
It was about 19 years ago that he set up his brainchild, the Birmingham-based Conservatoire Folk Ensemble, a incredible 50-musician juggernaut that was guaranteed to inspire and excite audiences. Long before the current trend of big folk band line-ups and crazy folk fusions, the student musicians who made up this orchestra were drawing on influences of folk, funk, classical, ska, reggae, jazz, hip-hop and everything in between. Painted – the CFE's long-awaited debut album – was a complete sell-out at a major launch recently in the Birmingham suburb of Digbeth.
Joe leads a bevy of nine violins, four 'cellos, and a army of flutes, clarinets, saxophones and trumpets of all shapes and sizes, a phalanx of electric guitars, a solitary harp, accordion, octave mandola and bassoon and as many varied instruments at which you could shake a stick – needless to say that this album is utterly mind-blowing. The constantly-changing CFE generates a latent power and energy that makes the crowd's eyes pop out. This band is very special indeed.
First up is the Irish jig 'Banish Misfortune', the violins and other instruments delicately tracing the melody while big fat guitars crash together with a delicious fuzzed chord; dancing percussion leads the way to the traditional 'Poll Ha'penny', which all the musicians scoring a winner. Daniel Blanco Albert sings, arranges and composes the traditional Occitan-influenced 'Cant De Batre' (Threshing Song) and the fierce-and-scorching 'Pimentons Torrats amb Oli i Sal'; and Rosie Tunley harmonises beautifully and alluringly with Rosemary Wilkes in the traditional American song 'Rain And Snow'. Joe does many stunning arrangements, and his compositions are just out of this world – for instance, his interpretation of 'We March Under One Sun' is oh-so-heavenly, such as Julie Claire's rendition of Kevin Dempsey's rewriting of the traditional song 'William Taylor'. Sincere apologies if I haven't mentioned any individual musician, but I want to emphasise that every player of the CFE played a vital part in realising a really cracking album, whether it be arranging, composing or brilliantly playing on the ten tracks.
Which brings us here to the man who made it all happen; Joe composed and arranged the fiery 'Shots Reel', arranged the eastern-influenced 'Ruchentitsas' (with Kevin Dempsey and the CFE) and wrote the closing track 'Lattinmore'. If anyone deserves recognition for services to folk music, he must be in the running.
---
MICK'S QUICKS – AUGUST 2017
Lowri Evans and Lee Mason celebrate ten years since their first album was released with A Little Bit Of Everything (Shimi Records ShimiCD0011), just the two of them going back into the studio to revisit 12 tracks which Lowri wrote (except for 'Piece Of Me', which she co-wrote with ex-Christians musician Henry Priestman and Pete Riley, the Meic Stevens tribute 'Cân Walter' and the jazz chestnut 'Nobody Knows You When You're Down And Out'.) The prolific duo have recorded six albums and four EPs in the last ten years, and they're still steaming on.
---
Kadia are an enterprising Dorset trio comprising vocalist Lee Cuff (cello, double bass, piano), Chris Bailey (guitars, vocals, accordion) and David Hoyland (mandolin, percussion, vocals). They have independently released the five-track EP The Outlandish Collection (no catalogue number), inspired by 'Lady Isabel And The Elf Knight', the third offering; the other tracks are the imaginative 'Captain Ward', 'Cricketers Set', 'The Keeper' and the shanty 'Randy Dandy'. They played a debut gig for Newport Folk Club in Rogerstone; perhaps we'll see and hear of them again.
---
Liverpool-born but with family ties to Scotland, Ireland and Wales, Ewan MacPherson is a multi-instrumentalist with bands including Fribo, RoughCoastAudio, Salt House and Shooglenifty, and his absorbing and enthralling album Fetch! (Shoogle 16017) smacks of his prolific new writing and his fascination with Scandinavian music tradition. He plays mandolin, mandola, banjo, jaw harp, guitars, harmonium and percussion, and he is joined by hardanger fiddler Sigrid Moldestad and percussionist Magnus Lundmark, with a bevy of musicians including Aaron Jones on bouzouki and cittern, Ben Farmer on melodeon, Fin Moore on border and small pipes and the lovely Lauren MacColl (of Salt House) on fiddle and viola. The 13 tracks are a complete delight – buy it!
---
London-based trio TEYR (which is 'three' in Kenewek, the Cornish language) are James Gavin (guitar), Dominic Henderson (uilleann pipes) and Tommie Black-Roff (accordion); Far From The Tree (Sleight Of Hand Records SOHR1601CD) is their impressive debut album, but their promotional tour had to be cancelled when Tommie broke his hand in a cycling accident. The band says that NHS were magnificent, with the help of EU partners and neighbours; Tommie's nurse was Portuguese, his consultant surgeons Italian and Belgian and his treatment co-ordinator German. Tasty celt-influenced instrumentals and written and traditional songs, including 'Banks Of The Newfoundland', 'Nothing Grows' and 'Huntley Town'; mark my words, this trio will go far.
---
London-based The Twisted Twenty are a groundbreaking string septet exploring the musical worlds of Baroque and Folk; the worldwide personnel consists of singer and baroque violinist Holly Harman, Alexis Bennett (baroque violin, guitar, bodhrán), Ewan MacDonald (cittern), Lucia Capellaro (baroque cello), Carina Cosgrave (baroque double bass) and James O'Toole and David Rabinovici (baroque violins). The Twisted Twenty (Penny Fiddle Records, no catalogue number) is a fascinating collection from the opening 'The Ragged Sailor Set' (mixing 18th-century Fifeshire musician James Oswald and traditional Gascony inspired by Perlinpinpin Folc) 15th-century Thomas Ravenscroft's version of 'The Three Ravens' and Robert Burns' 'John Anderson My Jo'. Nice stuff, but ever-so-slightly academic.
---
Alabama-born Hannah Aldridge is the daughter of veteran Muscle Shoals composer Walt Aldridge, who has written for country singer Conway Twitty, but Gold Rush (independently released, no catalogue number) thumbs its nose at Nashville and veers sharply and very loudly into Southern Rock. Next!
---
…and veteran musician, composer and ex-Planxty member Paul Brady tends to write in the rock genre, too; however, Unfinished Business (Proper Records PRPCD144P), his new release in seven years, was recorded at his studio in Dublin, with Paul engineering the record and playing most of the instruments himself. Of the nine new songs, Paul wrote three with Paul Muldoon, five with Sharon Vaughn and one with Ralph Murphy, but he returns to the tradition by performing 'Lord Thomas And Fair Ellender', a favourite ever since he heard Mike Seeger's 1960s version, and 'The Cocks Are Crowing', which he learned from the late Eddie Butcher from County Derry. Very tasty!
---
Scot-rock six-strong band Skipinnish are based in the Highlands and Islands of North-West Scotland, and are celebrated for the incredibly punchy trio of bagpipers. They were named Best Live Act at the Scots Trad Awards, releasing four successful singles and selling out at the 3,000-seat Glasgow Royal Concert Hall that finished with a standing ovation. In the world of folklore, The Seventh Wave (Skipinnish Records SKIP26) is the most powerful; this is the band's seventh album, and Tiree-born accordion player Angus MacPhail co-writes loud and proud songs – anthems, even. 'Cro Chinn t-Saile' is a superb finisher.
---
After many years on the band circuit, Glasgow-born Bob Leslie has gone acoustic, written some seriously well-crafted songs in the Scottish vein and re-launched himself into the folk scene with two well-received albums and his new Land And Sea (Big Red Records BIGRED3). From the despair and the smouldering anger of the razed engine works in 'The World Came To Springburn' and the bitter Highland Clearances ('Cape Breton') to the typical Glasgow irony in 'Big Dead Bob', his wit and his writing are much to be commended.
---
COHEN BRAITHWAITE-KILCOYNE
Outway Songster

(4 / 5)
(WildGoose Studios WGS422CD)
If you happen to come across an impressive trio of young Worcester musicians who go by the name of Granny's Attic, I can highly recommend them for their serious reputation! I'll be really looking forward to my first encounter in Llantrisant Folk Club on Wednesday, May 16 next year to watch and hear guitarist George Sansome, fiddler and mandolinist Lewis Wood and passionate singer and exciting melodeon player Cohen Braithwaite-Kilcoyne, whose dexterity on the concertina is a total delight.
Outway Songster is Cohen's debut solo album, and the title comes from the 1893 edition of English County Songs; In the preface, Lucy Broadwood and J. A. Fuller Maitland describe outway songsters who "not only sang favourite songs (i.e. traditional songs and popular songs of the era) but also actually invented new ones themselves." Cohen takes massive credit for taking on, interpreting and tinkering about with the traditional and self-composed material that are the lifeblood of his culture. Other artists record 'solo' albums, which really mean with the support of a battery of commendable musicians and friends; however, Cohen has struck out alone – just himself, his melodeon and concertina, just totally exposed to the elements and the recording studio.
There are those who would describe Cohen's forceful pastoral vocals as having a Marmite voice; you either love it or hate it. Other singers train their voices to be varied, soft or strong, light or dark, but Cohen just goes for broke and doesn't take prisoners – he uses his voice like a battering ram. He learned the album's first track, 'The Ripon Sword Dance Song', from the Yorkshire Garland website, an on-line archive of songs collected in or linked to Yorkshire, for a Christmas set. The song also appears in the 1930 issue of the Journal of the English Folk Dance Society in an article by Douglas Kennedy on sword dance and mummers' plays. Kennedy stated that the song was collected by Dr C. H. Moody of Ripon in 1925 and forms part of a sword-dance play performed in Ripon around Christmas – however, Cohen thought that the song was too good to only sing at the festive season; he rewrote it, leaving out all ritual song references to Christmas!
Cohen's notes on reshaping the traditional songs and tunes make absorbing reading; he first encountered the true tale of Orkney sailor 'Andrew Rose' – who suffered horrific treatment and ultimately died at the hands of his ship's crew, headed by Captain Henry Rogers – from East Anglian cartoonist and melodeon player Tony Hall and, later on, Damien Barber and Mike Wilson. Cohen expertly steers the melodeon through traditional jigs; 'Trip To Birmingham' comes from John Walsh's A Composite Music Volume, published in 1748; 'The Toll Booth' is from the tune books of North Yorkshireman Lawrence Leadley, a carpenter and architect by trade and the village band fiddler in the 1840s; and 'Tekeli', a Turkish adverb meaning 'goaty', is from the manuscripts of James Winder of Wyresdale, Lancashire, compiled around 1834-1842. Cohen says that he didn't realise how much he had unwittingly changed the tune, and he directs the original to the Village Music Project website.
Cohen's first composition is the re-working of the story of 'Thomas Holt', a musician from Coventry and father to 19 children. A 1642 pamphlet, entitled Fearefull Newes From Coventry, reported that to solve his financial problems, Holt sold himself to the devil and, once his contract had expired, he was found with his neck broken and his money turned to dust. 'Edward' comes from the Irish tradition bearer Paddy Tunney, while Cohen amply demonstrates his magnificent concertina playing in 'Harrogate Quadrille' and 'Newcastle Station'. The classic ballad 'Babylon' was collected by Ewan MacColl and Peggy Seeger from Lanarkshire traveller John MacDonald in 1969; Cohen admits that, in learning it, he inadvertently altered the tune, gathered a few verses and lost some along the way – that's the tradition for you!
Cohen learned the ballad 'Tom The Barber' from the late lamented Tony Rose and his 1982 Poor Fellows album; Cecil Sharp collected it from Mr Gordge of Bridgwater, Somerset, in the winter of 1906. 'The Country Carrier' was collected by George Gardiner from two country singers, but music-hall entertainer Harry Clifton wrote it as 'My Rattling Mare And I' around 1867. Cohen shows his melodeon mastery in the two tunes 'Barbados' and 'Jamaica'; 'Barbados' comes from The Compleat Country Dancing Master, printed by John Walsh, c. 1740, published under the title 'The Barbadoes', and 'Jamaica' was printed as 'Jameko' in the 4th edition of Playford's English Dancing Master, 1670. He says in the notes: "I first learned this latter piece for a production of Sheridan's The Rivals in 2010, but when I came to put this set together I had long since lost the music, so had to follow my fingers and see what of the tune I could remember. A few months on, I heard the original tune in the background of a BBC documentary and, much to my surprise, it wasn't too dissimilar to my half-remembered tune!"
Cohen signs off with 'Fireman's Growl', which Tony Rose performed for the album Steam Ballads, a collection which credits Karl Dallas's book 100 Songs Of Toil. The song originates from the many anonymous verses which were published in The Railway Gazette in the early twentieth century, and Cohen believes that Dallas set the tune to the Scottish song 'Tramps And Hawkers'. It's an lovely, warm album and it's going to grow on you!
---
GWYNETH GLYN
Tro

(4 / 5)
(bendigedig BENDI1)
Writer, poet, singer and musician Gwyneth Glyn scores a double first! A new record label, bendigedig (meaning 'wonderful' or 'fantastic') has been launched following the partnership between Cardigan-based arts movers and shakers Theatr Mwldan and ARC Music Productions – and the very first release is Gwyneth's album Tro. She was born in scenic Eifionydd, which forms the south-eastern part of the Llŷn Peninsula; she was a former pupil of Glanaethwy performance school and obtained a first-class degree at Jesus College, Oxford, where she was a member of the University's dramatic society and the Oxford Revue. She returned to Wales, where she was appointed Poet Laureate for Children and writes extensively for theatre and television. Three of her albums have been released; Wineb Dros Dro (2005), Tonau (2007) and Cainc (2011). Ghazalaw, her collaboration with the Indian ghazal singer Tauseef Akhtar in which Welsh folk tunes are interwoven with ghazal, the Indian love poetry tradition, received a BBC Radio 2 Folk Awards nomination for Best Traditional Track. Ghazalaw performed a showcase at the gigantic WOMEX festival in Cardiff, where they made a deep impression on former Catatonia singer and broadcaster Cerys Matthews. Apart from Ghazalaw's concerts in India, Gwyneth has toured several times to America, where she was invited to the Smithsonian Folklife Festival in Washington DC.
Gwyneth lived in Cardiff for five years before returning to her native environment in Eifionydd, and Tro draws on her personal experiences, commenting on the busy, impersonal noise of the city where few speak her own language to the lush, verdant peace of her home patch. Gwyneth supported the Senegalese kora master Seckou Keita on his 27-date UK tour in 2015 and 2016, and Seckou leads the impressive list of session musicians at Dylan Fowler's Stiwdio Felin Fach in Abergavenny; Patrick Rimes (Calan, Vrï) plays violin, with Radio 2 Folk Awards winner Rowan Rheingans on banjo, bansitar, violin and vocals, Jordan Price Williams (Elfen, Vrï) on double bass, Mark O'Connor on percussion, Dan Lawrence on shruti and Dylan's partner, Gillian Stevens, on viol and crwth. Dylan produces to absolute perfection and adds guitar, mandocello, dobro, the Nordic kantele, the Welsh tabwrdd, electric bass and mbira.
The sound of Gwyneth's guitar heralds the opening 'Tanau', and her poignant and beautiful lyrics are rooted in her language and culture; it's entrancing, dreamy and so very magnetic. 'Can Y Cŵn', 'Cwlwm' and 'Ffair' (which she adopts the well-known 'She Moved Through The Fair' tune) follow similar lines, with stunning kora style, shimmering percussion and bansitar (which is a soundwise cross between a banjo and a sitar) leading the other gorgeous instruments. Gwyneth's voice drips smoky honey with every breath; Tro contains 12 Welsh-language songs and three English-language ones, including the passionate, dark 'Dig Me A Hole' and the pretty folk-style 'Long Ago', with Rowan's banjo weaving around her guitar, and the desperate 'What's A Girl To Do?', the haunting musical riff enhanced with lovely harmonies and simple string work. 'Y Gnawas' is The Bitch in translation, and Gwyneth first heard the late singer Karen Dalton's interpretation of 'Katy Cruel', an American folk song which travelled across the Atlantic by Scottish singers; the Eifionydd artist wrote her own version.
Seckou's wondrous kora accompanies her on the last track, 'Trafaeliais / Kidé-magni', and it's fitting ending to what is a cracking piece of work. The next release on the fendigedig label will be the celebrated harpist Catrin Finch and Seckou Keita's long-awaited album, and Gwyneth will support them when they tour in the Spring next year. The more punters who come to see and hear Gwyneth's fabulous song-making, the better.
---
FRASER BRUCE, PETE CLARK, IAN BRUCE, GREGOR LOWREY
Auld Hat New Heids

(3 / 5)
Rickety Rackety Records RRR005
The 60s and 70s Scottish folk scene (and the Welsh, Cornish, Mann and English movements, too) were absolutely studded with excitement and wonder; there must have been many a back-room pub which welcomed folk clubs, full to bursting with curious audiences who were just discovering this home-grown and organic music, defying all the greedy commercialism and expensive hype that the fat-cat big boys were churning out via their pop labels. However, come the 1980s and the new generation turned its collective nose up at the 'old hat' clubs and plumped for armchair videos, the TV, the arts centres and the concert halls. (I have got to declare an interest there; I do remember setting off in my old grey mini-van for a gig in Glenfarg Folk Club, with the late lamented Johnny Cunningham crouched in the back. I recounted how Swansea Jack had spent all day in Edinburgh at the session in Sandy Bell's, and we were a little worse for wear when we turned up for our booking at The Triangle in the city. "D'ye know why it's called The Triangle?" said Johnny. "It's because so many bands have disappeared there.")
Auld Hat, New Heids was created by folk singer Fraser Bruce because, quite simply, he missed "the good old days". Now Fraser and his brother Ian, a notable songwriter, singer and guitarist, have joined forces with expert fiddler Ian Clark and accordionist Gregor Lowrey to tour the theatre show and release an album. The prestigious Glasgow festival Celtic Connections staged Fraser, Ian, Pete and Gregor in a sell-out concert which waved the flag for many well-known writers and well-loved traditional songs; in fact, Danny Mathieson of Celtic Music Radio reviewed the event: "Thoughout the years that Celtic Connections has been running, there have been many memorable concerts and this will go down as one of them."
The CD cover is an artful take-off of The Beatles' wonderful 50-year-old LP Sgt Pepper's Lonely Hearts Club Band, with 129 folk hierarchy and great-and-good in the cut-out (including Ewan McColl, Billy Connolly, Ray Fisher, Silly Wizard, Rod Patterson, The Clutha, Dougie MacLean, Barbara Dickson, Alan Reid, Sir Walter Scott and Robert Burns – there's a £100 prize, or double if the winner names a charity of his or her own choice, for identifying all 129!) The 14 tracks include such familiar Scottish songs such 'Doon In The Wee Room', 'Gallowa' Hills', 'The Jute Mill Song', 'Fairfield Crane' (Wasn't the Archie Fisher song called 'The Shipyard Apprentice' when he recorded it?), 'Jock O' Hazeldean' and 'The John McLean March'. What's more, Auld Hat New Heids carries the hopeful message: 'Volume one'. Could it be that a second album is on the way? Let's hope so…
---
JULY 2017
---
MARY ANN KENNEDY
An Dàn

(5 / 5)
(Arc Music EUCD2737)
The Scottish Gaelic language music business is healthily booming at the moment, with a legion of exciting and inspiring singers such as Karen Matheson, Julie Fowlis, Joy Dunlop, Arthur Cormack and Kathleen MacInnes proudly bearing the torch and prolifically recording. Mary Ann Kennedy was born and brought up an urban Gael in Southside Glasgow, named in Gaelic Baile Mòr nan Gàidheal – The City Of The Gaels. Her mother grew up in a famous family of tradition bearers in The Isle Of Skye, and the sandy, low-lying Hebridean island of Tiree was home to her father. This wonderful and unique collection of Gaelic written songs involves a lifetime of music-making in the Scottish folk scene, interspersed with some intensive classical training and a foray running the BBC's Gaelic news service. Now she and her producer-musician husband Nick Turner live in Ardgour in the remote Scottish West Highlands, near Loch Linnhe, where they run their Watercolour Music Studios. An Dàn was recorded at Watercolour, and she and Nick were the executive producers. Apart from her time as a musician in the Gaelic super-group Cliar, she spends her busy life as a writer, TV and radio broadcaster, choral director, producer and performer; however, An Dàn is her debut solo album, and it's utterly amazing.
The album title translates as The Song, but the Gaelic language is awash with double meanings; it could also mean Destined or Fated. Mary Ann plays piano, surrounding herself with expert guitarists Finlay Wells and Oban producer and Cliar musician Chaz Stewart, Kintyre-born bagpiper Lorne MacDougall on whistles, award-winning Irishman Jarlath Henderson on uilleann pipes, renowned composer and producer Euan Burton on bass, a string quartet and the Gaelic choir. With Mary Ann's exquisite soprano voice flying and soaring, the whole production is an absolute winner.
The album's subtitle is: "Gaelic songs for a modern world". Mary Ann has chosen many contemporary writers, some now living and some now remembered, to drive home the age-old history of the culture, its strong traditions and its extremely vital language. There's a old Welsh proverb which says: "Gwlad heb iaith, gwlad heb galon" (A land without language is a land without a heart.) The opening song, 'Seinn, Horo, Seinn' (Sing!) was originally composed by her for a commission on the Highland Festival, which was, as she puts it: "A short-lived but prolifically creative beast which begat, amongst others, Blazin' Fiddles and Cliar. When I returned to this song, I realised it was begging for new music to let the song fly solo." In contrast, Professor Donald Meek wrote 'Òran Do dh'Iain Dòmhnallach' (Song For John MacDonald), about his great-uncle who was killed in the Great War, a poem which corresponds to the great Gaelic tradition of eulogy and elegy. Mary Ann says she had the honour of writing the soundtrack to the BBC documentary which followed in his footsteps. 'Eadar-Thir' (Between-Land) is her interpretation of the Isle of Iona and her first contact with the Iona community during her work on Lasair Dhe, the Gaelic psalm traditions; she talked with another atheist friend who nevertheless saw something out of the ordinary about the island. Mary Ann's mother's cousin, Catriona Montgomery, wrote 'Dàn Ùr Do Phloraidh NicNill' (A New Song For Flora MacNeil), and remembers how the great Gaelic singer and tradition bearer regularly participated in the exchanges between Scottish and Irish poets and musicians. Catriona was in Downpatrick, County Down, as she watched Flora pick the primroses; Flora explained that she transplant them to her house back home. During stormy weather, she would pick primroses, sniffing them to raise her spirits. The song translates in the Gaelic language: "Were it not for the storm, Flora, would we ever see a primrose? Indeed, most carefully should we pick life's delicate flowers." it was sung again at Flora's requiem Mass in 2016.
An Dàn is an appetising and heart-warming fusion between Gaelic tradition, the great poetry forged by writers and bright flashes of classical influences. As a lone school student studying Gaelic, Mary Ann encountered the poet Aongas 'Dubh' MacNeacail first, and got to talk to him; he gave her a book of his poems, and years later, he and Mary Ann both wrote a poem together. 'Mise Fhuair'  (I Have Won The Apple) is his love song and 'Sith Na Coille' (Forest's Peace) is a song of life-affirming hope. 'Taigh An Uillt' is by Iain Crichton Smith, Glasgow born and Lewis raised, one of the literary greats; Donald Meek's upbringing was a house where his family remembers his great-uncle, killed in France, and he wrote the second lyric, 'Iain Againn Ffìn' (Our Own John); Mary Ann worked on a project in Tarbert Loch Fyne celebrating the centenary of villager George Campbell Hay, and 'Air Leathad Slèibhe' (On A Hill-Land Slope) was one of his poems; and Marcas Mac an Tuaineir wrote 'Grioglachan' (Constellation) for his big sister Maggie, who "was never supposed to leave us when she did." Maggie loved to watch the stars, and her star still shines.
An Dàn is a moving, beautiful work of art; I shall listen to Mary Ann's voice constantly and never, ever grow tired it.
---
MARTIN SIMPSON
Trails And Tribulations

(5 / 5)
Topic Records TSCD593P
In his incredibly successful 40-year career, world-renowned guitarist, mesmeric singer and admirable songwriter Martin Simpson has chalked up 19 remarkable albums which have made a whole world of lesser musicians grow enthused, inspired and determined as practice that much harder and longer. Trails And Tribulations is his 20th, and it really is a brilliant triumph. He says that the album contains "songs about nature, about travel and about real-life stories. There are traditional songs, poems and contemporary songs by great writers and songs that I had to write because no-one else knew what I wanted to say."
ButTrails And Tribulations came about very differently, not like many of his other many albums which mark Martin's successful reign. He and producer-engineer Andy Bell were busy planning the album, and Martin had already laid down some demos. They were all set to book studio time when, out of the blue, Martin was asked to record for a Hollywood film soundtrack, which clashed exactly with the album dates. You do not turn down Hollywood, and Martin says he is delighted with the whole experience: "I utterly loved it – I enjoyed it so much. Trails And Tribulations is a very different record, because of that process."
The album features Martin's most inventive and tremendously stunning playing yet, showcasing his virtuosity on a plethora of instruments including acoustic, resonator and electric guitars, Weissenborn lap steel guitar, five-string banjo and ukulele. He recorded tracks with bassist Ben Nicholls and percussionist Toby Kearney, leaving enough space to fit the guest musicians in. He worked with old friends, such as fiddle and viola player Nancy Kerr and diatonic accordionist Andy Cutting, and new friends as well: John Smith on electric guitar, string player Helen Bell and Amy Newhouse-Smith on vocals. His daughter Molly sings back-up on the second track, 'Bones And Feathers', the lovely and mysterious song which Emily Portman composed; Molly's voice fuses perfectly onto Martin's vocals.
The opening track is Martin's masterful interpretation of the tragic Jackson C. Frank song 'Blues Run The Game', copied a thousand times by aspiring folk-club wannabes; Jackson, once boyfriend of London-born folk singer Sandy Denny, made only one eponymous album, which was produced by Paul Simon. A schizophrenic and depressive, he returned to New York City, where he was tracked down, homeless and destitute. He died of pneumonia in 1999; His tortured lyrics really hit home and burn through, but it's Martin who ups the score and raises the song to a higher level. It's just simply mind-blowing.
You could write a book about Martin's fascinating worldwide travels, particularly his emigration to America and the city of New Orleans, where The Big Easy positively overflows with jazz and blues music. American roots music, right through from traditional Appalachian banjo to swamp blues to country, has had a big influence on him, and Trails And Tribulations is a marvellous melting-pot of familiar British tradition mixed with Americana. 'Rufford Park Poachers' and 'Reynardine' are spectacularly enhanced with slide guitar; the superb songwriting of 'Thomas Drew', the anonymous victim who was shot to death by John Hardy, the killer made notorious by the well-known 19th-century American ballad; and the delicious banjo riffs weave around the plaintive song 'East Kentucky'. Instead of this, Martin tops the lot by carefully selecting some searching and beautiful songmaking in the wonderful stories of 'Maps', 'A Ballad For Katherine Of Aragon', 'Ridgeway' or 'Dancing Shoes' – the latter song is followed by a piece of tasteful string artistry called 'Jasper's'.
Every one of the tracks on Trails And Tribulations doesn't disappoint, and the whole album is worth every penny. It's simply a superlative Simpson smasher!
---
RYAN YOUNG
Ryan Young

(5 / 5)
Ryan Young Music RYM01CD
Ryan Young is a fresh-faced twenty-something fiddler from Glasgow, and he is creating an earthquake of a sensation in his home country of Scotland as well in Ireland. He is very influenced by the traditions of County Clare, and he lists renowned Clare-born fiddlers like Martin Hayes, Paddy Canny and Bobby Casey. Furthermore, he's a dead ringer for Hayes, in a soundwise sense; in fact, he was partnered by Hayes' famous accompanist and guitarist, Dennis Cahill, in his brilliant debut at the Feakle Traditional Festival in East Clare. Dennis has promised to accompany him when Ryan launches his debut album on August 11 this year, again at Feakle Festival.
American producer and engineer Jesse Lewis has fashioned this beautiful, lovely 12-track set to perfection; He flew all the way from his home in Boston, Massachusetts, not once but twice. Ryan thankfully notes: "Working with Jesse was incredibly inspiring. He did a brilliant job of both producing and recording on location in Scotland, before bringing it all together back in the States." James Ross's solo piano and Leo Forde's chunky guitar are the icing on the cake; they complement Ryan's inventive and inspiring violin mastery so that the wonderful sound just takes flight, soars and swoops. Ryan's bow-work is an absolute delight, whether he is coaxing the instrument on the slow airs (like 'The Back Of The Change House', 'Ryan's Despair' or 'The Irish Girl'), the delicate but forceful strathspeys ('The Rothiemurcas Rant/Mrs Robertson Grishornish') or giving it free rein in the wild and joyful reels ('Lamberton Races or Col. Renton's Favourite' – Leo complements with Ryan so stupendously well that the listener could be forgiven for mistakenly imagining they were hearing the Hayes-Cahill duo.)
Ryan studied and graduated with a first class honours degree in Scottish Music from The Royal Conservatoire of Scotland, and has now also completed his Master's degree in Music. He's a two-time BBC Radio 2 Young Folk Award nominee, a Celtic Connections Danny Kyle Award winner and was as a finalist in BBC Radio Scotland Young Traditional Musician 2015 and 2016. The album was recorded over four days in the Opera Theatre at Royal Conservatoire, to take advantage of its wonderful acoustics; Jesse has successfully captured the music and ambience of the room.
Now well-known Scottish musicians are paying tribute to Ryan, who this winter was named Up And Coming Artist Of The Year at the MG Alba Scots Trad Music Awards. Piper Ross Ainslie, of Scotland's Treacherous Orchestra, says his playing "brings an intense and unique approach to the burgeoning Scottish music scene", while Lau's Aidan O'Rourke described Ryan's style as: "Uniquely graceful and expressive playing – a future star of the Scottish fiddle world." I'll add my two-penn'orth by saying that Ryan's ground-breaking and exploratory style is a welcome breath of fresh air in a vigorous and healthy Celtic culture that is absolutely dripping with super-fine music.
---
RICHARD THOMPSON
Acoustic Classics II

(5 / 5)
(Beeswing Records BSW015P)
Richard Thompson is a master guitarist and an inspiring songwriter of immense stature. One of the roads which led me to investigate the wonderful world of folk and roots music was a 1967 concert at the Saville Theatre in London's West End, when the young Fairport Convention opened the show with only two numbers, 'One Sure Thing' and Donovan's 'Season Of The Witch'. Richard must have been 18 years old at the time, but he was a seasoned musician who expertly coaxed his Fender Stratocaster to even greater heights. I was totally hooked, and Fairport became my favourite band. Richard was a Fairport co-founder, but he left the band in 1971 and released his first solo LP, Henry The Human Fly, in 1972; since then, he has recorded an impressive 24 albums, with his ex-wife and singing partner Linda, with his band and in his solo capacity.
He lives in Los Angeles now, and The Los Angeles Times salutes him as: "the finest rock songwriter after Dylan and the best electric guitarist since Hendrix." Richard will kick off his solo acoustic tour, promoting Acoustic Classics II, at Guildford on Thursday, October 9; Saturday, October 14 sees him at the Colston Hall, Bristol, a forerunner to his only Welsh gig on Sunday, October 15 at the Wales Millennium Centre in Cardiff Bay, and he ends his tour on Monday, October 30 at London's Bridge Theatre.
The first Acoustic Classics album showed a lone Richard displaying his songs, playing acoustic guitar, and it was released in 2014. The new Acoustic Classics II repeats the same solo winning formula, and it's jam-packed with well-loved material which forms a cameo of his musical history. The startling opener jolts the listener to the floor with the angry, desperate, love-gone-wrong rant of 'She Twists The Knife Again', followed up with the heart-breaking story of the lovers parting, 'The Ghost Of You Walks'. This album plunges back 50 years to 'Genesis Hall', which was the opening track on Fairport's third LP, Unhalfbricking. Richard was a Scottish policeman's teenage son, and Genesis Hall was a hippy squat which was raided by the authorities. He wrote this moving song: "My father he rides with your sheriffs / And I know he would never mean harm / But to see both sides of a quarrel / Is to judge without hate or alarm / Oh, oh, helpless and slow / And you don't have anywhere to go." Richard was only young, but the song's strong lyrics and mesmeric melody showed a mature and articulate mind.
The same goes for Richard's famous composition, the anthemic 'Meet On The Ledge', from Fairport's second LP, What We Did On Our Holidays. The song became a benchmark for the whole sixties generation, and Richard's magnetic solo performance shows the articulate immediacy of a song which must go back half a century. His later material still fires and excites the audiences' imagination; 'Pharoah' is his hard-hitting picture of a sombre Britain where money talks and greedy corporate management walks, and 'Keep Your Distance' must hold to be the best chorus refrain of all. 'Gethsemane' was on The Old Kit Bag CD, released in 2003, and the tantalisingly obscure lyrics of 'Devonside' first appeared on the album Hand Of Kindness in 1983. In contrast, Richard and his co-writer, the late fiddler Dave Swarbrick, employed the ancient storytelling tradition in the song 'Crazy Man Michael', the last track on Liege And Leif, Fairport's 1969 'comeback' album and certainly their greatest success; in May, 1968, their bus went off the road on the M1 motorway, killing 19-year-old drummer Martin Lamble and Richard's girlfriend, fashion designer and magazine columnist Jeannie Franklyn. The awful tragedy nearly destroyed the band.
Richard is the most respected and the most motivating songwriter of all time. I'm really looking forward to seeing him live on his solo tour, Lowden acoustic guitar at the ready, in the autumn; until then, I still have this wonderful keepsake to play again and again. He is a unique artist, constantly revisiting, reworking and exploring his rich musical portfolio; may he continue to write songs and tour again for a very long time to come.
---
REG MEUROSS
Faraway People

(5 / 5)
(Hatsongs Records; no catalogue number)
I love and respect Reg Meuross for his crystal-clear honesty, his memorable hook-lines, his thought-provoking, quiet verses and his burning desire in taking on and pointing the accusing finger at the bullying corporate organisations, the avaricious money-lenders and the lying politicians. Faraway People is the second of his solo album trilogy, following on from his beautiful and deeply poetic December. He reminds me of that old Victorian hymn: "Speak through the earthquake, wind and fire, oh, still small voice of calm" – however, Reg's real armaments are his hard-hitting songs, each one eloquently filled with smoking anger and injustice.
He says the Tory dogma of austerity is a lie: "It's the way the Government justifies the constant shift of money, power, property and resources to the corporations, to the banks, the foreign landlords and investors, the chemical companies, and themselves. The only austerity is that which our own Government impose upon us for the sake of greed and power. We don't live in an age of austerity – the most expensive rental property in London will cost you £90,000 a week. We live in an age of arrogant greed and gross inequality."
Reg wrote the title track 'Faraway People' after studying the Hephaestus website, which included a long list of all the people who had died directly as a result of austerity measures, cuts to their benefits by ATOS or because of the bedroom tax. He says: "The names are real and just a tiny few of the many who have suffered." The Grenfell Tower fire outrage (when many lives were lost on account of the cheaper cladding, which saved the rich London Borough of Kensington and Chelsea £300,000 and was patently not fire-proof)  came too late for the album, so Reg has added this verse while singing the song live: "They cut the police and they cut down the firemen / With the money they save they fill their own urns / The corporates thrive and their friends rise to power / While the food banks increase and the tower block burns." The toxic fall-out continues: London Mayor Sadiq Khan's decision to send in the commissioners, Tory leader Nick Paget-Brown's and chief executive officer Nicolas Holgate's resignation after being pressured to do so by Government communities secretary Sajid Javid, the revelation that a Grenfell fire victim was still being charged for council rent and a Tory councillor's scoffing that the erroneous deduction was "a tiny thing". The official death toll has been put at 80, but it keeps on inexorably shooting up.
The writer, journalist and radio presenter Mike Davies offered to write the Faraway People sleeve notes, and he says: "The big picture is important, but sometimes you only get there via the small details. None of the names have been changed to protect the guilty, some you may recognise, others not, but all those mentioned in the lyrics have died as a direct result of the government's cuts to incapacity benefit. They are the faraway people, but they could be your neighbour. They could be your family. They could be you." And what of the Government's constant bungling and inflexible ineptitude? There's a very pungent quote from the BBC debate series, Question Time: "Theresa May couldn't negotiate herself out of a paper bag." Reg puts in the knife with a line from the title song: "The scandal of governments unfit to govern… you'll be unfit to work when you're dead."
Reg is not only a mesmeric singer-songwriter; he's a wonderful storyteller, too. He weaves his tales in this ancient venerable art, then polishes them up by composing the most captivating tunes you ever heard. He doesn't mince words – 'Angel In A Blue Dress' is his salute to the nursing profession, now battered and bruised by Government policies; 'The Lonesome Death Of Michael Brown' recounts the shooting of an unarmed black man by a white police officer on August 9, 2014; 'For Sophie (This Beautiful Day)' is his tribute to Sophie Scholl, daughter of a liberal politician and a student of Munich University, who was executed by guillotine with her brother Hans for distributing leaflets denouncing the Nazis' mass murder of Jews in 1943; 'New Brighton Girl' is a message of loving hope in a would where cynicism and despair seem to be the norm' and 'Cicero' is Reg's reworking of the eleven comments on occupations and social status, as pronounced in 43BC by the titular Roman philosopher. As Mike said, lawyers, doctors, politicians, bankers and the conscienceless rich might want to skip this one.
'Refugee' concerns Ahmad Al-Rashid, a Syrian Kurd and a former English Literature student, who fled Aleppo in the Syrian Civil War. He worked for the UN in Iraq's refugee camps, until the increasingly volatile situation caused him to flee again. His video footage, documenting his journey to the UK, became part of the award-winning BBC-2 documentary Exodus. He works for organisations advocating refugees' rights, and Reg invited him to give a talk. Out of that talk, this song was born.
Reg writes a plethora of absolutely stunning material, and included in the album is 'Leavin' Alabama' (the poet Dylan Thomas and country star Hank Williams, both hard drinkers, never met but died within a year of each other; this is an imaginary conversation between them) and 'Phil Ochs And Elvis Eating Lunch In Morrisons' Cafe' (a bizarre but true tale when Reg and Hank Wangford decided to visit a cafe. In walked an Elvis look-alike and, unbelievably, a character who was the spitting image of Ochs. Both sat down together at a table; you could not make this one up!) Verdict: every song from the gentle, enchanting genius is worth its weight in gold. Just buy it!
---
JUNE 2017
---
JOHN WATTERSON
The Lost Will And Testament Of Jake Thackray

(5 / 5)
JPW01CD
John Watterson makes his living by brilliantly impersonating one of the greatest writers who ever lived, born in the Yorkshire city of Leeds in 1938 and who died in his home in the border hamlet of Penallt, near Monmouth, on Christmas Eve, 2002. Jake Thackray was unique; accompanying himself on his nylon-strung acoustic guitar, he sang his dazzling and totally wonderful songs in a lugubrious baritone, and he wove a scintillating and hilarious world of The Castleford Ladies Magical Circle, Sister Josephine, Worried Brown Eyes and the accident-prone Leopold Alcocks, who spends his time clumsily destroying Jake's prized possessions. Jake was heavily influenced by his heroes Georges Brassens and Jacques Brel, and their structure kept on creeping back in Jake's writing.
John pays Jake utter respect and love by singing and preserving his songs, so no-one would ever forget the artist and the reputation that he built up; now, John has been involved in a project researching several long-lost songs, including cameos that were shown on Jake's appearances on the TV series Braden's Week and That's Life, now sadly deleted, and some low-quality home recordings that were made by radio listeners (and, in one instance, by Jake himself.) In some songs, Jake's lyrics were all that would survive; however, Paul Thompson restores Jake's melody with meticulous understanding and care, just like museum experts piecing together an old painting. The album has the full support of Jake's family; as his son, Sam Thackray, says: "We are so pleased that Dad's work lives on in John's recordings."
John deserves our admiration and our plaudits for rescuing at least some of Jake's repertoire. He kicks off with 'The Ferryboat' (Jake's homage to his local boozer, which he sang on Braden's Week on February 8, 1969; no recording exists) followed by 'The Municipal Workers' Strike', performed on BBC-TV's Nationwide news series in 1970 ("Lowly sewer men shovelling sewage, take no notice of sniffs and jeers; we all know at the town hall they've been shovelling it for years!") and 'When Lucy Comes', which smacks of Brassens' influence. Jack wrote two of his songs for his own children, including the favourite but ever recorded 'Our Dog' and 'Tortoise', which was released in 1986 on Where Would You Rather Be Tonight?, a charity compilation to support an organisation working with people suffering from drug addiction and alcoholism. This was to be Jake last final release.
'One Of Them', an uncomfortable, serious song about jokes based on prejudice, made it into Jake's repertoire in the late 1970s ("The cripple and the gyppo, the loony and queer; This'll crucify you – if you are one of them you're really not my kind".) 'The Bull', a blistering attack on pomposity and inflated importance and (according to his widow, Sheila) Jake's proudest song, was broadcast in a live performance in the 1981 BBC-TV series, Jake Thackray And Songs, and released on an LP; however, John states that no studio recording exists and the LP has long been deleted ("The bigger the bull, the bigger the balls; the bigger the bull, the bigger and quicker the bullshite falls.") Jake wrote the penultimate track, 'The Remembrance', and John calls it: "one of the greatest anti-war songs in the English language. In two minutes patriotism, religion and glory are all denounced as reasons to go to war, and we are left contemplating the shared humanity of the soldiers sent to kill each other."
In putting together Jake's 'lost' songs, John clearly demonstrates his regard of the artist's writing quality; the Thackray file is littered with ageless songs made in the 1960s, the 1970s and the 1980s which still come up as fresh as daisies and still retain immense interest. His memory and his magic will live on and on.
---
ALISON & JACK
Adzooks!

(3 / 5)
(Independently released; no catalogue number)
Alison And Jack are Somerset-born Alison Frosdick and Jack Burnaby, who comes from Hampshire; she sings in a crystal-clear voice and plays whistles, and he accompanies her on concertina and diatonic accordion. They met up in a mixed Morris side and recorded their 2011 debut EP, When Fishes Fly; their first 2014 album was called Hands Half Round and garnered favourable reviews, and they have been building up a healthy reputation around London and the South-East of England. Adzooks! is their second album, produced by Rupert Gillett at The Cabin Studios in the London Borough of Walthamstow; he adds a soupçon of piano, guitar, mandolin and cello. The 12 tracks have the engaging habit of creeping up on you and burrowing into your mind – with Alison's solo vocals and Jack's delicate, considerate playing, their repertoire could be described as totally minimalist, starkly pared down to suit a musician and singer.
Adzooks! is a compendium of five Alison and Jack composed tracks, from the vaudeville '54 Per Cent A Woman' to 'Filey Flither Girls', including 'Keziah Burnett', winner in the Watford Folk Club 2016 songwriting competition, 'Windwhistle Hill', a haunt of 18th-century highwaymen, and 'Lottesham Green', a darkly tragicomic tale taken from the book Ten Somerset Mysteries. Diatonic accordionist Stèphane Delicq, who was born in 1950 and died on February 3, 2010, aged only 59, contributed the lovely musette 'Jamais Deux Sans Toi', and the duo ring the changes with the traditional 'Jack The Sailor' to the Norfolk folk song 'Lovely On The Water', known only from its single source, Mr Hilton on South Walsham, noted down by Vaughan Williams. The old familiar chestnut 'Whistling Gypsy Rover' was recorded in 1952 by Joe Lynch and popularised by its writer Leo McGuire on his weekly show on Radio Eireann, and Alison recorded 'Handsome Sally' from P W Joyce's 1906 Irish Peasant Songs; he wrote: "I learned this pretty ballad, air and words, from constantly hearing it sung at home in my childhood, and I never heard it elsewhere."
Adzooks! is a thoughtful, peacefully sublime album. Please check Alison And Jack out; you won't regret it.
---
MOIRAI
Here And Now

(4 / 5)
WildGoose Studios
Moirai, in Greek mythology, were the three white-robed spinners of destiny; they controlled the mother thread of lifestyle of every mortal from birth to death, and gods and men had to submit to them. In real life, Moirai consists of three musicians – the wonderful Jo Freya, who plays saxophones, clarinets and whistles in the mighty dance band Blowzabella, Token Women and The Fraser Sisters; Sarah Matthews, who tours with Doug Eunson, Cupola and Cupola:Ward and plays violin, viola and guitar; and melodeon and flute-player Melanie Biggs, formerly of folk-rock ceilidh band All Blacked Up. Their debut album, Sideways, was a welcoming appetiser for Jo, Sarah and Melanie, and their follow-up offering is a really lovely compendium which mixes artful and inspiring writing, complete command of their instruments and fabulous three-party harmony as well.
Moirai's delightful attitude, thinking and delicate sound is definitely female, and they plunge in the emphasis with the opening track, 'Dust If You Must', the lyrics researched by that well-known traditional source, Facebook. The second track, 'The Black And The Grey/The Green Ship', demonstrates the trio's sixth sense and ability to conjure up fine, haunting tunes; and Moirai complete a stunning hat-trick with 'Rolanda's Grandmother', a powerful piece which Jo dedicated to Fatima Maria Ibler and her family's nightmare ordeal and the repercussions of wartime. Sarah learned the traditional 'Doffin Mistress' from Corrine Male, who learned it from Maddy Prior and June Tabor, who learned it from Anne Briggs, who recorded it in the original 1963 collection of The Iron Muse – as Fairport observed, It All Comes Round Again. Jo wrote the poignant mazurka 'Muna And Mimi' for her dear friend Linda Thompson; Mel wrote the second poignant mazurka, 'Steve Fisher's Lament', when she inherited Steve's Hohner Piccoletta melodeon, had it restored and played it for the first time. The shimmering highlight is performer Daz Barker's beautiful composition and the title track, 'Here And Now', which Sarah heard around 22 years ago and has been loving it ever since. Daz's song conveys the message that in this hectic and topsy-turvy world, it's really this magic moment, that here and now, that has the relevance and importance to sustain us – so carpe diem, friends.
The jaunty tale of 'The Bedmaking' intertwines with the Gloucestershire 'Cuckoo's Nest' tune, another 'Cuckoo's Nest' variation and 'Coleg Y Prifysgol Abertawe', written by Pat Shaw, an Englishman, multi-instrumentalist, collector, fine singer and a natural teacher; the name is the Welsh translation for Swansea University, which is located in Singleton Park. Pat was a man of many talents; he used his considerable knowledge on the folk music, song and dance of many countries and spoke many languages. He collected traditional tunes, most notably in Shetland where he noted down pieces which had previously been passed on orally. He edited The Greig-Duncan Folk Song Collection, which was published in eight volumes after his death on November 16, 1977, at the young age of only 59. Most of all, he was an authority on and composer of Welsh and English Country Dances; this year, the Welsh Folk Dancing Society and other organisations are celebrating the centenary of his birth in December 24, 1917. (Incidentally, the two Welsh 'Cuckoo's Nest' tunes, 'Nyth Y Gwcw' and 'Nyth Y Gog', are interesting variants of this wide-ranging euphemism for the charms of the female sex.)
'The Bellamont Sisters', verses and melody crafted by Sarah, and Jo's composition 'The Hare' are both plausible and very believable folk tales about the Swarkestone Causeway and the Easter Bunny; but 'Brexit Biscuits', written by Mel, is a powerful and finger-pointing statement about last year's Brexit disaster and debacle of June 2016, when gullible Brits were coerced, lied to and hoodwinked by factions of the far right. So very saddened and disturbed by the UK leaving the EU, Mel turned to eating biscuits to console her feelings and composed this tune. It's followed by 'Calarem, Calarem Pas', a 3/8 bourrèe which Jo learned from Anna Pack; The sleeve-notes say: "A powerful track venting how we were feeling at rehearsals that day!"
I'm really looking forward to hearing Jo, Sarah and Mel, who are scheduled to play at our folk club in November this year; I just love their heady mix of instruments and voices, peppered with compositions which mature like a good, velvety, expensive wine. So go on, spoil yourself – drink deep!
---
DAVID FAULKNER & STEVE TURNER
More Tunes About Baggage And Hills

(4 / 5)
Sargasso Sounds EELCD07
David and Steve are one half of The Eelgrinders, the dance quartet based in Devon with an emphasis on French techniques, homing in on the bals in the mountainous region of Morvan in Burgundy. David plays thrilling border pipes (made by Blowzabella bagpiper Jon Swayne) and Steve is on flowing piano accordion; the CD title refers to the plethora of ancient and contemporary tunes from the fifteenth century to the present day. The other half of The Eelgrinders are bagpiper and whistle player Lawrence Morgan-Anstee and violinist and vocalist Helena Torpy; Helena and Steve travelled to Pembrokeshire recently, playing and teaching at a European dance night organised by Rhosygilwen Manor.
About that CD title: the first brace of tunes is a 1769 Robert Bremner-composed 'Mount Your Baggage' and 'Dukes Of Buccleugh', from the Dalhousie Castle Collection of 1675, and another pair of tunes ('Mount Hills', from Playford's Dancing Master of 1701, and '29th May' from 1840). There's an extra nod-of-the-head in the 1742 melody 'At The Brow Of A Hill' and 'Lassie Gae Milk On My Cow-Hill', a 1794 3/2 hornpipe by Robert Riddell (which contains passing similarities to the Welsh hornpipe 'Y Gŵr A'i Farch'.)
However, it's the stark simplicity and the excellent musicianship that really boils my kettle; David and Steve have that wonderful sixth sense that seems to bounce off each other, brimming with excitement, compassion and dynamism. Steve composed 'Mr Turner's Hornpipe', a mind-boggling 5/2 piece, and the delightful jig 'Any Second Now', which fits proudly with the Scottish 1792 museum relic 'The Auld Goodman' like a glove.
The two musicians conjure several delicious tracks, including the 15th-century 'Lancashire Pipes', which describes the fox chase – moving off, the chase and kill, and a lament for the fox. The album is brought to a satisfying conclusion with 'Where Rivers Meet' written by David, and Steve's composition 'The Coleford March', honouring the small Mid-Devon village where he lives. The more I play this enchanting collection, the more I love it – and I'm certain that you will love it, too.
---
MAY 2017
---
JIM CAUSLEY & FRIENDS
I Am the Song

(4 / 5)
(WildGoose Studios WGS 420 CD)
Charles Stanley Causley was a Cornish poet, schoolmaster and writer who was born in Launceston on August 24, 1917 and died there, aged 86, on November 4, 2003. His mother was Cornish and his father was from Devon, from the village of Trusham on the eastern edge of Dartmoor, where singer and composer Jim Causley's family originate. When Charles was just seven years old, his father died from long-standing injuries sustained in The Great War.
In 2013, Jim marked the tenth anniversary of his relative's death by releasing the album Cyprus Well, named after Charles' Launceston cottage, which is owned and maintained by The Charles Causley Trust, with the aim of using the tiny cottage as a base for writers and artists in residence. Jim set to music Charles' poems and spent five days recording the project in the study in his tiny cottage: he writes: "I got to use his very own piano too! It was a magical experience and one that I always will hold very dear." Last year The Trust commissioned Jim to create another project using Charles' poems to celebrate the centenary of his birth. He says: "I felt that I would not want and create a 'Cyprus Well 2′ and that it would not possible even if I wanted to." Instead, he was made Artist In Residence in Cyprus Well, where he spent a week writing all the music on the Causley piano instead. He turned his attention to Charles' Collected Poems For Children, which was about to be republished with a brilliant introduction by Roger McGough. Jim recorded I Am The Song in WildGoose Studios, and he persuaded eleven musicians who usually record there – Anahata, Mary Humphries, Keith Kendrick, Sylvia Needham, Jeff Gillett, Becki Driscoll, Nick Wyke, Mick Ryan, Matt Norman, Pete Bullock and Piers Butler – to make their contribution in marking 100 years since Charles' birthday. The result is a very fine album indeed, absolutely dripping with glee, artful fun and wonderful tunes, all backed up
Charles was a very prolific poet, and Jim calls his volume of magnificent writing "a treasure trove". The poet focused on Cornwall and especially Launceston; Jim interprets no less than 20 of Charles' works with his deep baritone voice, including 'Newlyn Buildings' (a terrace of houses in Launceston), 'Here We Go Round The Roundhouse' (a building in the town's Newport Square), 'At Linkinhorne', 'As I Went Down Zig-Zag' (a twisting path in Launceston), 'The Mermaid At Zennor' and 'The Obby Oss' (major figures in the Padstow May Day celebrations, where male dancers pick up and carry two mysterious round-shaped rival Osses, the Blue Oss and The Peace Oss, and continue to cavort from dawn to dusk.) The title track, and the finale, features Jim's words and music, inspired by Charles' original poem.
To cap it all, the album sheet has a myriad of gaily-coloured sketches, each one illustrating the subject of a poem – but artist Bex Bourne has jumbled them all up. You can happily spend time listening to Jim and solving the puzzle; the picture-clues are the fascinating 'Good Morning Mr Croco-Doco-Dile', 'I Saw A Jolly Hunter' and 'Lady Jane Grey'. The entertaining notes make absorbing food for thought, too! In short, Jim is not the first to set poems to music, but he caps it all with some luscious tune-writing – and love and respect of his relative.
---
BARLOWCREE
Broadsword

(4 / 5)
Independently released: No catalogue number
Liam Millinship and Jonny Matthew are back on the road again! They have released this brand-new offering, which was recorded in the South Wales Valleys at Long Row Audio in the Taff Vale village of Treforest and produced by Dan Edwards and Lawson Dando. BarlowCree launched their debut album Holystone to a great deal of acclaim, but they took a long and leisurely rest – however, the duo are now based in Bridgend and Gower, and Broadsword looks likely to seal their reputation as good-value entertainment who can be trusted to stoke up the guest-list in any festival.
Liam and Jonny write a trio of fine tracks ('Crashing', 'Queen And Country' and the proud South Wales anthem, 'Man Of Steel') but they revamp the well-known tunes and adapt the lyrics of six traditional songs (except for the magnificent closer 'Starry Night', and more of that later.) The opener is the pounding 'Bold General Wolfe', and Jonny's rock-soaked voice melds with Liam's steady tenor in startling harmony. They soup up the old chestnut 'Fathom The Bowl' and the long-lost Phil Tanner rendering of 'Green Bushes', which the BBC, along with the vast number of his repertoire, inexplicably deleted. However, they make a drastic change to the words and the tune of one of The Gower Nightingale's most famous of folk songs, 'Swansea Barracks', renaming it 'The Lass Of Swansea Town'. There are many versions to the song, but these absolutely beautiful, memorable tune and verses were Phil's own interpretation of a traditional piece which was claimed to be his own. Phil's Llangennith domain stands shoulder to shoulder with Gower, too. For the life of me, I cannot believe the reason why they tinkered with the most endearing of his songs.
Anyway, 'The Lass Of Swansea Town' was arguably the most controversial of BarlowCree's reworkings, and the frustrating sleeve notes do not give us any information at all. However, they redeem themselves in a spectacular fashion by recording their charged-up versions of 'Rambling Blade' and 'Spanish Ladies', which rock along impressively. Liam's strident strings are the fabulous anchor of all BarlowCree's sizzling repertoire.
Ah yes, 'Starry Night' – what a corker. Jonny's and Liam's voices soar in beautiful precision, with instruments just meld and melt in fusion; it makes this proud and lovely Irish song a fitting finale to BarlowCree's 'comeback' album. I, for one, cannot wait to see them again.
---
MICK RYAN & PAUL DOWNES
The Passing Hour

(4 / 5)
(WildGoose Records WGS417CD)
I always love seeing Mick and Paul performing their inspiring sets, and the particular care they have in choosing a great song; one of the most endearing things about the folk club tradition is the absolute wealth of material that is there for the asking, and Mick and Paul always cherry-pick the tastiest fruit. Mick is not only a wonderful traditional singer with a gorgeous deep-brown voice, but a discerning and exciting songwriter, too; Paul is the masterful anchorman, accompanying Mick with blending harmony vocals and excellent guitar, banjo and piano – in fact, he is regarded as one of the best acoustic guitarists in any style, and has played on literally hundreds of albums. The Passing Hour is their fourth offering, and the 14 tracks are a marvellous compendium of fine writing by Mick, together with the best work of other writers and some of the rarest traditional gems.
Mick takes the credit for six solo-written songs, plus one co-written with Paul, but The Passing Hour pays tribute to writers Helen North ('The Midshipman's Boast'), Tom Lewis ('All At Sea') and Steve Thomason ('Adieu, Old Friend'), plus singer Annie Fentiman for her performance of the traditional ballad 'The Lady Diamond', learned by Mick some 35 years ago and still flashing brilliance to this day. The title track shows Mick at his poetical finest; 'The Passing Hour' points a gentle finger at the folk music scene and its inevitable mortality. We sing choruses for years until the Grim Reaper beckons; The Life Of A Man is very short, snuffed out in a flash, and many supposedly-famous names are forgotten altogether as the Earth rolls on in its orbit round the Sun – so let's sing for the moment.
Mick composes on a plethora of subjects – the story of the 'Thankful Village', those lucky places whose sons came home alive from the war; 'The Parson And The Pig' was written when Mick searched for a song from the same title and, when he couldn't find it, he made up a new version; 'The Fowler' tells of a disabled boy who has to kill a swan in order to eat and survive; 'One Day' is the sombre fact that since the end of the Second World War, there has been only one day when nobody was at war with anyone; 'Last Will' (co-written with Paul) is the true story of a Spanish grandfather who wrote his will the night before he died in the Civil War; 'The Sea', taken from Mick's 1998 folk opera The Voyage, focusses on emigration to America to the British Isles and Ireland in the last century; and 'Oh! Swine!' came from reading Lark Rise To Candleford and the importance of the family pig, where villagers slaughtered their beast at a different time and shared the meat around – a magnificent ending to the show and the album.
Session musicians include the ubiquitous Jackie Oates, who sang vocals and played five-string viola, Kate Riaz (cello) and Martin Bradley (concertina). This is a deeply satisfying and relaxing album, and I recommend you to but it, pronto!
---
ALUN PARRY
Freedom Rider

(3 / 5)
(PARRY005CD)
Who were the Freedom Riders? They were black and mixed race civil rights activists, who rode interstate buses into the segregated southern United States in 1961 and the following years to challenge the non-enforcement of the United States Supreme Court in two important court cases, which ruled that segregated public buses were unconstitutional. The first Freedom Ride left Washington DC on May 4, 1961 and was scheduled to arrive in New Orleans on May 17 – but the Freedom Riders, and the violent reaction that their defiant and courageous stand provoked, bolstered the credibility of the American Civil Rights Movement. They focussed national attention on the disregard for the federal law and the local violence used to enforce segregation in the southern United States. Police arrested riders for trespassing, unlawful assembly and violating state and local 'Jim Crow' laws, along with other alleged offences – but they often first let white mobs attack them without intervention.
It's a true story that must be told, and Alun is the man to write it; this is his fourth album and the first EP to be released. He piles into 'Dig Boys Dig', the gritty story of a man who has been a miner all his life, the back-breaking toil winning the coal and the firm friendships that are forged underground. 'Jack Jones' is a song of praise for the Liverpool slum boy who became the popular leader of the Transport and General Workers' Union, which changed its name to Unite. He worked as an engineering apprentice then joined his father as a docker, but his education was reading The Ragged Trousered Philanthropists by Robert Tressell. Jack led the protest against Moseley's Blackshirts and got beaten up by a gang wearing knuckledusters; he later joined the International Brigade in the Spanish Civil War until he was seriously wounded by a fascist bullet. 'Song For John Hartwell' tells the story of a teenager, killed by his own psychotherapists, and 'We Are Not Afraid' is a tribute in memory of Sophie Lancaster, murdered by a mob who did not like her goth style. 'Too Scared', 'On This Old Guitar' and 'One Last Try' tell of troubled, broken love.
All fine material, but Alun has a habit of moving and exciting me when I hear a new album, a rallying cry that urges me to get up and man the barricades. Maybe it's just me, but Freedom Rider failed to winkle me out of my chair. Shame…
---
RATTLE ON THE STOVEPIPE
Poor Ellen Smith

(4 / 5)
WildGoose Records WGS419CD
http://www.petecooper.com/rattle.htm
Dave Arthur, Pete Cooper and Dan Stewart are marvellous musicians with a tremendous amount of good American tradition and lots of fun; this is the fifth Rattle On The Stovepipe album, and it tells the classic story-in-song of Ellen, who was murdered in the North Carolina city of Winston-Salem in July 1892, along with those other North Carolina victims, Omie Wise and Laura Foster. Dave sings lead vocal and plays banjo, guitar and melodeon, Pete harmonises and plays fiddle and viola and Dan is a wizard on guitar, banjo and mandolin.
One of their biggest fans is Dame Shirley Collins, who recorded Appalachian songs and tunes with the famous collector Alan Lomax. Dame Shirley says: "This engaging trio inspires in me the same devotion that old Virginia musicians like Wade Ward and Uncle Charlie Higgins do. There is that same sweetness, ease, subtlety and good humour, every song and tune so well understood, so deftly played and so perfectly paced. Dave, Pete and Dan are all master musicians, but there is no sense of ego, no promotion of themselves as stars, although they certainly can dazzle. They are completely at home with the music they love, and can switch comfortably from American to English songs and tunes… they know their material and they honour their sources, and Dave has a great knack of passing on information with wit and warmth. He is a great story-teller, too, and can compel your attention and break your heart when he sings a long ballad. Both Dave and Pete have that rare gift of drawing you into a song. As you'll have gathered, I love them."
Strong recommendation, indeed; and the trio kick off with 'Deadheads And Suckers', learned in Athens, Georgia, from the doyen of old-time banjo, Art Rosenbaum, which sticks the knife in layabout and ne'er-do-wells, shirkers who didn't sign up for the First World War. 'Little Billy Wilson' is a tune recorded by Tennessee fiddler 'Uncle' Jimmy Thompson, and 'Hang Me, Oh Hang Me' was from Kentucky singer Justis Begley in 1937 and Grandpa Jones in 1946, although Pete learned it from The Grateful Dead. 'Waiting For The Federals', AKA 'Seneca Square Dance', recorded by fiddler Sam Long in 1926, rises to a true high. It reminds me of cartoonist Gilbert Sheldon's 1970s Fabulous Furry Freak Brothers, where Freewheelin' Franklin says: "I just lurve that shit-kickin' music!"
In contast is 'The Devil's In The Girl', collected by Cecil Sharp from farmer William Nott in Devon, and Dave's version of the mysterious poetic imagery of 'Blood Red Roses', the shanty which can be traced no further back than 1956, when Bert Lloyd sang it in the John Huston film Moby Dick. Bert's source was 'Come Down You Bunch Of Roses', published in William Doerflinger's 1951 collection Shantymen And Shantyboys: Songs Of The Sailor And Lumberman. The sleeve notes say: "So the line that has caused so much conjecture is simply, like so many other memorable folk revival lyrics, another example of Bert's fertile imagination." And let it be said that Rattle On The Stovepipe have lost none of their authentic last-century New World atmosphere.
The blood count certainly mounts up; 'Carry Me Back To Georgia' was recorded in 1929 by fiddler Lowe Stokes, whose right hand was blown off in a shooting accident. Lowe had a special hook to hold his bow, and by the 1930s had resumed his playing career. 'Wild Bill Jones', which tells of story of death by shooting, really rocks; 'Stackolee' is the account of 25-year-old William Lyons, shot in St Louis by Lee 'Stack Lee' Sheldon in 1895. All in all, Dave, Pete and Dan manage to squeeze the 17 tracks to make Poor Ellen Smith really great value.
---
APRIL 2017
---
SHARON SHANNON
Sacred Earth

(4 / 5)
(Celtic Connections 1CCCD1100)
Sharon Shannon is an exciting revelation on the Castagnari accordion, the fiddle and the whistle, and she has a delightful habit of dropping startling musical surprises on her unsuspecting audience. This magnetic no-holds-barred album certainly doesn't disappoint; while she is well known for arranging traditional Irish tunes and Irish-influenced compositions, she always loves to experiment with brand-new and age-old styles and collaborate and jam with players and singers from all walks of life. Sacred Earth is a roaring whirlwind where the County Clare-born musician – now living in Galway City – stands shoulder to shoulder with electronics, rap, rock, country, traditional Shetland culture and – for the first time – African music. And, of course, Irish gold…
Justin Adams produced Sacred Earth and contributed – as well as electric and acoustic guitars and bass – an exotic medley of djembe, tbaul, calabash, tebir and snare drum, and he even did the vocals to boot. He played on Renegade, Sharon's 2007 album, and she wated to work with him again because, as she says: "he's such a generous musician and I love his fearless approach to music." He has long been an expert in African and Middle Eastern music, and the penultimate track – 'Sea Shepherd', co-written by Sharon – has the accordionist exploring the wonderful kora of Sekou Keita (of Catrin Finch and Seckou Keita fame.) Abass Dodoo contributes a flurry of African percussion instruments, including sojo, kagan, kidi, kpanlogo and tamalan.
All of the 11 tracks were co-written by Sharon, bar Finbar Furey's fabulous crooning on the Jim Reeves classic 'He'll Have To Go', Canadian fiddler Mel Lavigne's 'Frenchie's Reel' and the romantic musette of 'The Merry Widow.' The first track, 'Rusheen Bay', reunites her and amazing guitarist and keyboard player Alan Connor, and she co-writes the magnetic title track with Justin. The futuristic 'The Machine' tells the story of Sharon touring in the US state of New Mexico and collaborating with US singer/musician Alyra Rose and two great Native American performers, Steve Rushingwind and Arvel Bird; Alyra takes the vocal here. The closing track, 'The Bull Fiddle', is a chunky, meaty reel which has Sharon sessioning with the traditional Shetland Fiddlers: were Lyn and Lynda Anderson relatives of the famous fiddle teacher and campaigner for Shetland culture Dr Tom Anderson MBE, who had a hand in starting 'Da Forty Fiddlers' in 1960 and died, aged 81, in 1990?
Sharon has had a remarkable and adventurous career – including her new business venture, The Garden Of Vegan, a whole-food mobile truck which will go to festivals and events, expanding into Europe in the future. This lovely album is an effervescent reminder of why she is still so brilliantly unique.
---
CORMAC BEGLEY
Cormac Begley

(5 / 5)
(No catalogue number)
Now, this is something else! Concertina virtuoso Cormac Begley comes from County Kerry, and this remarkable self-titled debut album finds the solo musician playing Irish reels, polkas, scottisches, jigs, airs and slides on an incredible ten instruments – bass, baritone, treble and piccolo. If you're not a concertina buff, thinking all these squeezeboxes are not for you – for God's sake, open your ears and enquiring mind and just listen…
The concertina master Noel Hill – born in County Clare – says in the sleeve notes: "The name Begley is synonymous with an Ghaeltacht, Corca Dhuibhne and West-Kerry and with the songs, slides and polka tradition of that area. Cormac Begley is an entirely committed and dedicated musician – and a brave one… he injects his body and heart into his music in a way that enables us to experierence it at a very deep level." Cormac writes: "All the pieces of music instantly struck a chord with me the first time I heard them. My approach has been simply to connect as honestly as possible with them. I wanted to produce a solo concertina album using the full range of concertinas… and to highlight some of the instrument's possibilities spanning across seven octaves."
Cormac's concertina playing has been described as "a masterclass in timeless musicianship" (Irish Times, which gave him a five-star review) and in 2014 he received the Sean Ó Riada Award for his concertina music. He plays in a number of duets, including Liam Ó Maonlaí (Hothouse Flowers), Caoimhín O Raghallaigh (playing the hardanger d'amore), Rushad Eggleston (a completely off-the-wall, barking mad but brilliant Californian musician who plays what he calls his cello goblin) and Libby McCrohan (bouzouki). He is a member of Concertina, the trio with Noel Hill and Jack Talty, and plays in the band Ré – featuring Liam Ó Maonlaí, Maitiú Ó Casaide, Eithne Ní Chatháin (Inni-K) and Peter O'Toole (Hothouse Flowers). Cormac was also involved in the Rian dance production by choreographer Michael Keegan Dolan. He has recently returned from Cuba, where he played for Irish president Micheal D. Higgin's first state visit to Havana. He has performed on RTE's Other Voices with Caoimhín O Raghallaigh (The Gloaming) and has featured on This Ain't No Disco – St. Patrick's Day Special from New York (2017). He recently performed with Caoimhín in the National Concert Hall's Kevin Barry Recital Room in Dublin, and in October he performed again with Rushad Eggleston. He will play solo in the National Concert Hall in October 2017, and he will be performing at The London Irish Centre in Camden with Caoimhin O' Raghallaigh on May 11.
Each one of the 13 tracks was recorded only once, which accounts for the 'live' atmosphere. First up is a pair of kicking and joyous reels, amazingly played on a G/D Colin Dipper bass; the listener can plainly hear the deep snorts and the quick bellows breath. Then comes 'The Frenzy Polka', played on a German Suttner C/G treble; take a bow, concertina maker Jürgen Suttner from the university town of Siegen! Cormac follows up with a brace of schottiches, played on a Bb/F Lachenal baritone, a jig on an Ab/Eb Jeffries treble and the air, 'Rocking The Cradle', played on an Ab/Eb Dipper bass.
Cormac's utterly delightful album leads us through the 'Paddy Canny's Pigeon On A Gate' reels, the air 'Beauty Deas An Oileain' and the slides 'Merrily Kiss The Quaker/The Lisheen Slide'. He goes out with a bang on the flamboyant reels 'John Dwyer's/McGettrick's', triumphantly expressed on a C/G Lachenal piccolo – revel in those flitting, dancing super-high notes! This is a collection to keep and to treasure – and revisit over and over again.
---
MARCH 2017
---
MICK'S QUICKS
Megan Henwood lives in Oxfordshire and is a mesmeric, startling singer and writer. Her second CD, Head, Heart, Hands (DHARMACD21), is brimful of penetrating insights, observations, cracking poetry and breathtaking arrangements, of which Jackie Oates and her viola feature; ex-lovers had better run a mile than get in the way of Megan's razor-sharp prose. Every track is a bonus, but 'Painkiller' is the be-all and end-all; Jackie harmonises with Megan, and this track is soooo beautiful. Absolutely magnificent…
…which brings us to the follow-up, a Jackie Oates and Megan Henwood EP called Wings (DHARMACD25) – only five tracks, but each one a little diamond. Jackie, Megan and double bassist Pete Thomas met at Nettlebed Folk Club, the blue touch-paper was lit and their talents just exploded. Amazing female harmonies, guitar, five-string viola, piano and bass just weave together and wrap around a quintet of gorgeous songs; they do an inspiring take on New Order's 'Love Vigilantes', Megan's 'Bettystown', Brian Bedford's much-covered gem 'What's The Use Of Wings?', a fabulous reading of the traditional 'Setting Of The Sun' and the great Lau anthem 'Ghosts' – all spine-tingling, heady stuff.
James McArthur and The Head Gardeners have conjured up a Mike Heron-like cache of startling, beautiful songs and heady string arrangements in Burnt Moth (Moorland Records MLAND003); the trouble is that Welsh-born singer-songwriter James is sadly lacking in the diction department. Nice sound, but what did it all mean?
Hickory Signals are Brighton duo Laura Ward and Adam Ronchetti, and Noise Of The Waters (independently produced, no catalogue number) is their second EP; the title track, an original James Joyce poem, is Folk & Roots Music Webzine's song of the day. Ian Carter of Stick In The Wheel recorded, mixed and mastered the EP, which contains six tracks, with Tom Prior added on violin and strings. It's worth a mention that 'Irish Ways' isn't traditional; it was written by John Gibb and recorded by Moving Hearts, the Donal Lunny/Davy Spillane Celtic rock band. Anyway, enough of these pedantics – Laura and Adam are definitely the ones to watch.
Not sure what Sweet Gum Tree are doing in FolkWales OM; Sustain The Illusion (DBCD002/1) has lots of twangy electric guitars and echoey sinths, and really average singer/songwriter Arno Sojo inaudibly drowns in electronic cacophony. Next!
Traditional singer and concertina player Dick Miles is alive and well and living in the West Cork village of Ballydehob, Ireland; he has released his 1983 album Cheating The Tide (MSCD 101) plus seven bonus songs, recorded in Ireland by Dave Howard. Martin Carthy, Sue Miles, Sam Richards and Trish Stubbs pop up on these well-researched 20 songs and tunes, and Dick comes into his own with a few self-written pieces. Dick is busy organising the Fastnet Maritime And Folk Festival, which will bring Irish and English artists (including Andy Irvine, Matt Cranitch, Jackie Daly, Chris Wilson of the Wilson Family and Liverpool's Andy Kenna) to Ballydehob from June 16-18, 2017.
Irish superband Kíla are eight rocking musicians, including the three Ó Snodaigh brothers, and their CD Alive (KRCD016) admirably sets the scene; exciting uilleann pipes, flute, flowing bass, crashing drums, bodrhan, testosterone-soaked male vocals (and hypnotic Polish female voice as guest) are all mixed together in a heady cauldron of self-composed sound, recorded at different locations across the world and capturing the sweaty, raving atmosphere by the shedful. Highlight is a celtic-flavoured a cappella rap called 'Raise The Road' – just brilliant.
Amy Duncan is an Edinburgh-based singer/songwriter, and Antidote (Filly Records FILLY002) is her sixth album; dreamy harp, floating sax and gentle, lazy drums set the standard for what is a mysterious and thoroughly relaxing 11 tracks. However, her voice is drowned in the echoey atmosphere and her lyrics are hard to distinguish, which is rather a pity.
The sweet soprano voice of Robyn Stapleton salutes Scotland's national poet in the Songs Of Robert Burns (LAVE002CD), with Patsy Reid's violin leading her string quartet together with a bevy of what she salutes as "many of Scotland's finest instrumentalists" – including Signy Jacobsdottir, Innes White and Jenna Reid. Robyn grew up in the South-West of Scotland, and she says: "Scotland's music and language are at the heart of Burns' literary and musical legacy, which continues to inspire all over the world." She salutes Burns with 12 splendid tracks, including 'Parcel Of Rogues' (which poured scorn on the Scottish commissioners, bribed into voting for the Act of Union in 1707) and the original tune to 'Auld Lang Syne'; drunken crowds, which massacre the old song at every New Year's Eve jolly, should listen to this!
Watch out for Derry singer-songwriter Eamon Friel; I certainly have! Eamon, who was born in Stockwell, London to a Mayo mother and a Derry father, attracted considerable attention when he released an album called In My Time in 2015. Now he's followed up with Takeaway (Thran Records 7072), an utterly gorgeous EP which is bound to put him on the highest pedestal. The title song, about working in a Chinese fast-food shop, is complete whimsy; the poetry of 'Across', the word-picture of 'James Joseph Alphonsus' and the carefully-built construction of 'All The Lost Things' are just a sheer delight.
Exeter-based song-writing duo Abbe Martin and Hannah Wood are Sound Of The Sirens, and their pop-folk debut album For All Our Sins (DMF Records DMF112) promises good things to come; lovely angelic voices wrap around the well-constructed 10 tracks in harmony to make a lovely album.
Oh dear – creative American singer-songwriter Anna Coogan has become just another rock chick on the 11-track album The Lonely Cry Of Space And Time (AC004), and thrashing guitar and crashing drums do their best to drown out her sensitive words. Born in Boston and now living in New York State, Anna's classically-trained voice rises above the mayhem in what can be described best as a wail. Next…
Jerusalem-born writer Avital Raz started off a child classical singer, then shifted her focus to India to study the ancient art of Dhrupad singing. She now lives in Sheffield where she teaches singing and Indian classical music, and has amassed a band of excellent musicians for her album, The Fallen Angel's Travelling Descent (Sotones Music Co-operative STCD081). Percussionist Keith Angel produced the CD, which includes Mina Mikheal Salama (oud, ney and duduk), Andy Seward on double bass, Avital's musical callaborator Pete Harvey on 'cello and accordionist Luke Carver Goss (not 'Gross', as the cover states – shurely shome mistake?) and showcases 12 of her off-the-wall, startling and surprising works.
Scottish composer and singer Christy Scott flits between traditional music and her own work. Her EP Amaranthine (CSM01EP) contains five self-written songs which snuggles into the acoustic atmosphere of the fiddle, guitar, cello, double bass and percussion; the electric guitar even pops up occasionally to lend splashes of colour to the tasteful arrangement. One to watch!
---
NICK WYKE & BECKI DRISCOLL
The Songs Of Edward Capern, The Postman Poet

(3 / 5)
(Englishfiddle CD03)
Edward Capern was born in Tiverton, Devon, in 1819, and his family moved to Barnstaple when he was a young child. He toiled in a factory from an early age, but he was forced to abandon his work because of failing eyesight. He dreamed of writing poems and building a fairer society; however, these aspirations could not put food on the table, but his fortunes changed when he got a job as a postman in Bideford. Capern's post route took him on a 12-mile trip to the village of Buckland Brewer and back; he composed poetry to while away the time and he published several volumes, including one collection called The Devonshire Methodist, which had 21 selected poems set to Capern's own music. He was an amateur musician, too, and played the flute and concertina.
North Devon musicians Nick and Becki were inspired by the local folk music of that time and a novel by Liz Shakespeare, drawing on her historical research and Capern's own writing, which tells the story of Bideford's Postman Poet, capturing the opportunities and inequalities of the Victorian Age. Liz has edited a new selection, The Poems Of Edward Capern, which focus on the writings of this self-educated man which celebrated the scenic, tranquil country lanes on his postman's round, and demanded a fairer deal for the impoverished labourers he met. The CD contains a lavish illustrated booklet which enables the listener to interpret Capern's philosophy through his verses.
Nick and Becki employ guitar and fiddle, and throw in a few appetising twin-fiddle styles; their 17-track selection sheds a new light on the rural postman who grew from obscurity to national renown. The album kicks off with a peon of praise for 'The Old-Fashioned Plough', introduces 'The Rural Postman' and marks 'The Spring O' The Dawn'. However, Capern rings the changes with the dark ballad 'Kitty Lyle; Or, Mazed Kate Of Clovelly' and the beautiful, mysterious 'The Robin Is Weeping'; nice, drifting harmonies there. The country dance tunes 'The New Rigged Ship' – which is a dead ringer for the Welsh jig 'Pedwar Postr Gwely' (The Four-poster Bed) – and 'Off She Goes' are a tribute to Capern's music-making abilities, and 'Song Of The Keeper' paints a portrait of country lore. In contrast, 'Epitaph/A Song Of Sorrow' casts a bleak shadow; however, Christmas rejoicing comes again with the poems 'It's O! To Be In Devon At The Merry Christmas Time' and 'Christmas Bells', which rounds off the album on a merry note.
Liz Shakespeare's two Edward Capern books are available from her website, www.lizshakespeare.co.uk, and can be brought from Walter Henry's Bookshop in Bideford (01237 425727), if you're down that way. £1 from each copy sold will be donated to the North Devon Food Bank; the stark fact that these charity banks have got to exist at all is an appalling condemnation of the obstinate and uncaring dogma which widens the chasm between the very rich and the many 'new' poor. It seems that the injustices of Edward Capern's Victoriana and this age of austerity are not so different after all.
---
CALAN
Solomon

(5 / 5)
(Sain SCD2749)
One of my proudest moments, apart from facilitating the appearance of Brass Monkey, was booking Calan – a young up-and-coming band who were an absolute breath of fresh air as well as brilliantly supporting John Kirkpatrick, Martin Carthy and the other stellar names in Tredegar House Folk Festival. Those days are long gone, alas; but Calan have evolved into the storming, steaming juggernaut of Cool-Cymru-with-attitude power-folk, their jaw-dropping repertoire putting lots of bottoms on seats and taking no prisoners as they demand to get super-proud Welsh tradition noticed – and how! Beware the exhausted but happy bodies that lie littered in their wake.
Calan have travelled a long and mighty road since they recorded Bling, their promising debut album; they released their second CD (Jonah) and first EP (Giggly), with title tracks which their manager, the inspiring and prolific songwriter and thoroughly entertaining performer Huw Williams, wrote for them. Huw is also a champion clog-dancer and accordionist Bethan Rhiannon's father, and seven-year-old Bethan learned a great deal from his skills and art. Solomon is the band's fifth album, and it's a joyous celebration and a dancing, jigging revelation – furthermore, you can't help but marvel at their full-on and really astounding musicianship.
The three original core members of the band are Bethan, fiddler, pibgorn player and Welsh bagpiper Patrick Rimes and smiling, sparkling fiddler Angharad Jenkins; Llŷn guitarist and excellent studio producer Sam Humphries joined them for Giggly and flaxen-haired harper Alice French's considerable talents were used on Solomon. Calan grabs the listening public by the throat with the first startling track, 'Kân', with an eerie monotone chorus based on the psalm chants which were popular in West Wales chapels; Bethan writes a stand-up-and-be-counted song about the future of the Welsh language and culture, there's an extra 'Ble Rwyt Ti'n Myned?' tune going on somewhere and to cap it all, the sampled voice of Angarad's late father, the poet Nigel Jenkins, reads an extract of his piece 'The Creation'. Calan roar on with 'Ryan Jigs', a tribute to the Welsh soccer team who came so close in the European Championships and the greatest player of all, Ryan Giggs, and follow with '#DeportationSelfie', a wry look back at Sam and Patrick's nightmare US tour. A visa computer broke down at the US Embassy in London, and the upshot was that the two of them were arrested by US immigration at Chicago airport, had to share a night in a prison cell with an Estonian death-metal band and were put on a transatlantic flight for London Heathrow the next morning. The combination of 'The Black Joak', 'Chwi Bachgen Glan Fri', Patrick's 'Ooh-Eeh, Nasty Devil' and 'Naid Dros Llanerch' must be total coincidence!
Calan never let up with 'Apparition', their all-systems-go original song based on Edward Jones' diaries that traces the fairy realm in South Wales. The fairy folk don't like iron or metal of any kind, and disappeared with the rise of the smelting industry; but the furnaces are gone now, and perhaps the fairies will come again. The band slow down with 'Hayes And Quinn's', a delicate, beautiful tune which they wrote as a wedding present for their American friends. Angharad composed 'Madame Fromage', a dedication to the band's favourite cheese shop and restaurant in Castle Arcade, Cardiff and their own special Madame Fromage, Carrie Rimes of the Cosyn Cymru creamery and Patrick's mam. In total contrast, Bethan's lovely voice interprets 'Pe Cawn I Hon' (If She Were Mine), accompanied in striking fashion by Sam's solo Stratocaster, played through a vintage tube amp.
One of the most pleasing things about Calan is that they always strive to hit the highest peaks in intelligent and exciting arrangements; they go for broke all the time, and they don't understand the phrase: "That'll do". Bethan's voice draws the well-known folk song 'Yr Eneth Gadd Ei Gwrthod' (The Rejected Maiden) right out into the present; the heart-breaking and shocking tale concerns a pregnant girl, thrown out by her family and ostracised in the community, who in utter misery drowns herself. The song is based on a true story, and Calan throw it into a minor key to make it even more macabre. The title track is 'Synnwyr Solomon' (Solomon's Wisdom), a traditional song warnng of feisty Welsh women which Calan learned from the singing of the great icon, the late Meredydd Evans. 'Dennis, Polca!' is a fabulous track which builds up from the traditional 'Welsh Morris', past Bethan's catchy 'Anastacia Riddles' to the full-blown 'Polca Cefn Coed' from the Llewelyn Alaw collection, with electronic drum-beats, gleeful hand-clapping and the band just flying.
The lovely 'Yr Hwiangerddi' (The Lullabies) is for Iori Gwyn, born to Lllinos Jones, Calan's orginal harper, on September 20, 2016, the first Calan baby; The final track is 'Big D', dedicated to carpenter Dafydd Gimblett for being an all-round legend and for making Bethan's clogging boards, which the band carry around on tour. For starters, Bethan does an eye-popping clog routine which to guaranteed to fry anyone's brains, and the band pile in for 'Y Fasged Wyau' (The Egg Basket), the long-lost reel which is enjoying a bit of a revival in current Welsh circles. The minor-key 'Roaring Hornpipe' and the band-composed 'Pibddawns Morfydd' bring Solomon to a bouncing, breathless end. As for me, I've already decided who I'm going to vote for when it comes to choosing the Radio 2 Folk Awards' Album Of The Year.
---
QUARTO
Lovers, Soldiers And The Tramp

(4 / 5)
(Independently produced; no catalogue number)
Pembrokeshire-based Quarto are Chris Kay, who sings lead and harmony vocals and plays whistle, keyboard and percussion; singer Holly Robinson, who plays three violins – a standard, a five-string and an octave; guitarist and melodeon player Paul Sharp, who sings lead and harmony; and singer Peter Kay, who plays guitars and mandolins, writes Quarto's original material and performs with Chris, his wife, as a duo. Pembrokeshire folk value their independence, and Quarto have gone the same way by organising their own Folk And Food gigs, which have been complete sell-outs. They have even gone the whole hog by independently releasing their debut CD, which was recorded in their homes using modest equipment; they say: "We are our own recording engineers, producers, and everything else involved in the process." However, Chris, Holly, Paul and Peter seek to justify doing it themselves – but there is really no need. Barring one or two glitches, they can be very well satisfied with what is an endearing, lovely album.
First up is 'Massacre At Béziers', written by English artist, author and prolific songwriter Alan Tunbridge, which tells of a sacking of this small Occitan town by Northern French crusaders on July 22, 1209. Béziers and the whole Languedoc region of southern France was a hotbed of Catharism, an alternative Christian religion which was at variance with Catholicism. The modern Occitan cross is a national symbol of the Cathar cross. Pope Innocent III tried to suppress Catharism, but when this failed he declared the Albigensian Crusade against the Cathars. The population of Béziers was swelled by refugees fleeing the crusader army, who burned them alive; between 7,000 and 20,000 died that day. When a crusader asked how to tell catholics from cathars, the Bishop of Citeaux replied with what can be translated: "Kill everyone and let God sort them out." Quarto tell the whole horrible story in convincing, matter-of-fact style which emphasises the whole bloody religious mindset; how you are prepared to kill everyone who does not subscribe to your beliefs.
'Bonny Portmore' was an Ulster village, built on Lord Conway's 2,000-acre estate; but Lord Conway fell on hard times and sold off the estate to English buyers, who demolished Portmore Castle and stripped the woodland, including famous oak The Ornament Tree. Quarto have rescued what is a beautiful Irish lament; in complete contrast is Jez Lowe's funny-but-making-a-protest tale of 'Aloysius', the old dog that stays silent but talks intelligently and angrily whenever his canine race is exploited – rather like Brian Griffin.
The whole album is a sheer delight, through the traditional 'High Germany' to Peter's whimsical 'Seaside Song' reminiscing and the 'Cuckoos' tune set – the first is Peter's composition, followed on by a traditional slowed-down Morris dance and Welsh reel, 'Cuckoo's Nest' and 'Nyth Y Gog', which has Holly's fiddle dancing and sparkling. 'White Cockade 2009′ follows on; Peter takes up the familiar old song and transforms it into a 21st Century statement about military men killing and dying for our political leaders' lies and incompetence. The amusing 'The Yorkshire Couple', from a poem by Jim Mackie, was learned from the singing of Kate Rusby, and Holly does some inspiring arranging on the stark and melodic 'Morfa'r Frenines'. Quarto take on the very familiar chestnut 'The Water Is Wide' and coax simplicity and innocence into a great musical piece.
Peter really is a fine writer; the last track on the album is 'The Jonas Trilogy', which tells the story of a tramp who has very few possessions, except for his prized fiddle; however, when he gets out his instrument and starts to play, everyone is singing the old tunes which they thought they had forgotten. Then he slips out into the night, alone again…
On April 21, Quarto will venture out for their first out-of-Pembrokeshire booking, courtesy of The Valley Folk Club in Pontardawe. Let's hope that Chris, Holly, Paul and Peter will have many clubs clamouring for them; they certainly deserve it.
---
FEBRUARY 2017
---
CHRIS FOSTER
Hadelin

(5 / 5)
(Green Man Productions GMCD 008)
Way back when, I used to look on a Chris Foster set as something extra-special, where you came away really energised and totally convinced that you had your good moneysworth. Then Chris emigrated to Iceland, where he married the traditional singer Bára Grímsdóttir and settled in the capital city of Reykjavik, where he and Bára play as the English-Icelandic duo Funi and conduct workshops and week-long courses on the fascinating, ancient and mysterious Icelandic music and song, which remained hidden and obscured by the other, stronger higher-profile folk cultures. Now Chris has come back with a mighty bang and has released the wonderful album Hadelin; it was recorded in Dylan Fowler's marvellous green oak Stwdio Felin Fach in Abergavenny, with producer Jim Moray playing and Dylan engineering, and the 11 tracks include John Kirkpatrick, Martin Brinsford, Jim's sister Jackie Oates, Jim Causley, Dylan's partner Gillian Stevens, five-string double bassist Trevor Lines, Bára, Amy Dawson and Simon and Libby Metson as among the stellar musicians. It seems as though Chris's sojourn in The Land Of Ice And Fire has generated into a stunning collection of mesmerising pieces which will grab you by the throat and just demand to be listened – that's how good they are.
So why Hadelin? Chris explains that it's not a title track; if you're not careful, you might miss it in the second that Chris sings it. He thinks 'Hadelin' is a corruption of 'Holland'; in the many versions of 'The Trees They Grow So High', Jack Barnard of Bridgewater sang "I'll make my love a shroud of the hadelin O so green". Chris, born in the same county of Somerset, really liked the unusual noun, so he named the album Hadelin.
Chris, accompanied by Jackie's sweet five-string viola, revisits 'The Seeds Of Love', the first folk song which Cecil Sharp collected from John England of Hambridge, Somerset in 1903. Chris had not sung it since the 1960s, but he uncovers a special beauty and dignity and does it justice. Chris was living in Leiston, Suffolk in the 1970s, where he encountered many traditional singers, including Jumbo Brightwell; He became a friend, and gave Chris songs which were written out on recycled greetings cards. However, Chris says that he never heard Jumbo singing 'The Faithful Plough', which he picked up from a recording of Jumbo's father, Velvet Brightwell; here, Chris and John (playing the one-row melodeon), Jackie, Jim, Trevor and Martin have an absolute ball. In contrast, Chris pays tribute to the magnificent 'Once When I Was Young', the wonderful Leon Rosselson's bleak description of an alien landscape where everybody must conform, perhaps to a faceless multi-national corporation or a grim dole-queue lubyanka. Leon, and Chris, does the job right down to a T – Chris's ringing voice and his insistent, driving guitar, Trevor's bass and Jim's bass synthesiser paint a vivid picture of an unfriendly otherworld, and Leon's remarkable song-writing quickly resolves into a harmonic, hypnotic explosion of a chorus.
With Leon and others, Chris worked on the 1981 album Nuclear Power? No Thanks where Leon wrote the fiery, prophetic and poetic 'Who Reaps The Profits? Who Pays The Price?', levelled at greedy, uncaring corporate power crushing the indigenous peoples – and us – for another quick deal. Leon doesn't take any prisoners with his mind-boggling and ultra-complicated composing; but it's left to the inspiring vocals and expert musicianship of Chris to realise the enormity of Leon's work. The Rosselson repertoire will never age; but as Chris completed his recording of the album, he wrote: "The Standing Rock Sioux tribe has set up the largest Native American tribal gathering in a century in North Dakota, USA. Their aim is to stop the Dakota Access oil pipeline being built upon their lands. But the White House election nightmare has only just begun; the unstable racist bigot of a megalomaniac, who gives away corrupted handouts to Wall Street and his boardroom buddies, has just signed away with a stroke of a pen the birthright of the Sioux nation. Why? To guard the corporate profits. Leon's lyrics ram home the message: "Black like the dust, brown like the earth; this is our land, the land of our birth…" and: "You take the gold out of the earth and you throw the corpses in; one profit's as good as another, just as long as the cash keeps pouring in…" Meanwhile, across the Bristol Channel, Chris notes that the decision to build the Hinckley Point C nuclear power station in his native county of Somerset has just been ratified.
From Bára's beautiful arrangement of 'The Holland Handkerchief', via the incest-murder ballad 'Rosie Ann' (sung by Frank Harrington in 1908) to Chris's life-affirming 'Spring Song' optimism, this is an album that just cannot be beat. I urge you to go to see him in concert at Dylan's Stwdio Felin Fach, Mill House, Ross Road, Abergavenny NP7 5RF on Sunday, March 5 – you won't be disappointed.
---
LOWRI EVANS
Everyone Is From Somewhere Else

(5 / 5)
Shimi Records ShimiCD009/Osmo CD061
www.lowrievansofficial.co.uk
This is Lowri's third album, and producer Mason Neely (of Cerys Matthews reputation) takes over the controls; it's a new, refreshing look at the Haverfordwest-born singer-songwriter's performance, where Lowri enters into a few song-making collaborations with Henry Priestman of The Christians, ex-Tunng frontman Sam Genders and Amy Wadge's guitarist Pete Riley. Lowri's repertoire walks the very fine line between contemporary folk and easy-listening pop, and Neely guides the whole 10 tracks down this path, with a broadened sound that consists of gorgeous strings, slinky, solid guitar and bass accompaniment and heavenly voices in harmony.  The opening track, 'Don't Know Why', lays its cards squarely on the table, with Lowri's girlish but seductive vocals just blossoming in a manner that leaves the listener wanting more, just like a tempting, tasty  glass of Moscato d'Asti white wine.
Everyone Is From Somewhere Else finds Lowri delving deeper in her lyrics; the title track demonstrates how her writing is maturing. The rock 'n' roller 'Who's loving you tonight?' rings the changes in complete contrast, with Lowri accusing her ex-lover; Lee Mason (Lowri's partner and musical associate, with whom she lives in Newport, Pembrokeshire) twangs a mean guitar. 'Piece Of Me', a tender description of living alone, written with Henry Priestman, is the introduction to Lowri's collaboration trilogy; 'Wanted Heart', penned with Sam, finds her in dramatic, soul-searching voice, while 'Stars', the last venture with Pete, is a life-affirming song of hope.
Above all, the theme of Lowri lyrics charts tender, painful love; 'Somebody's Girl' is about lonely heartache, 'Seventeen' is a touching story of lovers torn apart in The Great War, 'Rolling On' describes the inevitable break-up and 'We Were In Love' is just mysteriously beautiful and sad. Neely does his magic touch and leads Lowri into a more accessible and widely appealing sound; her writing and her impish voice certainly deserves it.
---
ELFEN
March Glas

(5 / 5)
(Independently produced – no catalogue number)
Back in 2010, I interviewed and snapped pictures of harper, accordionist and beautiful singer Stacey Blythe and classically-trained violinist and teacher Helina Rees, who were just embarking on a voyage of inspiring musical discovery; they called themselves Elfen, which translates as 'element' in the Welsh language. Elfen expanded into a trio, bringing in the whistles, the writing and the considerable talents of double-bassist Jordan Price Williams, and they recorded the appetising March Glas EP. Now the full-blown March Glas CD has been released, and it's a jazzy, jumping jamboree of joy, chock-full of new, exciting melodies that visionary pioneers and brilliant masters Fernhill had classed as 'deconstructing', and subtle, intelligent arrangements that make you punch the air with your fists and shout "Yeah!" – not that you would in quite such refined company, I hasten to add… or would you?
Stacey, with the magical Lynne Denman, is one of the instigators of the West Wales duo Ffynnon; composer, performer and multi-instrumentalist, she has performed all over the UK and America, and she is a musical director and repertoire coach at the Royal Welsh College of Music and Drama in the centre of Cardiff, and is a regular composer for the Welsh National Opera. Stacey collaborates with a horde of artists and musicians, including Dylan Fowler (who produced this stunning album at his Stwdio Felin Fach in Abergavenny), Julie Murphy, Nick Hennessey, Michael Harvey and Billy Bragg, who sang one of her songs. Helina is a leader of the all-female Cambria String Quartet, who perform classical works ranging from Karl Jenkins, Haydn and Handel and cover loads of hits by U2, Bon Jovi, Robbie Williams and Star Wars. Jordan, Helina and Stacey are looking forward to returning to Brittany next August, where they conquered a delighted crowd at the massive Lorient Interceltique Festival; there's bound to be many a grateful Breton CD-buyer who will willingly testify that March Glas was money well spent.
The album steals up on you like a pleasant dream; the sweet solo violin, accompanied by the lovely, lazy harp, sounds the beautiful melody of 'Adar Mân Y Mynydd' (Small Birds Of The Mountain), which segues into Stacey's playful interpretation of the folk song 'Bwlch Llanberis' (Llanberis Pass). Her honeyed vocals are absolutely dripping with smoky, slinky jazz-influenced passion, and her lilting voice becomes another instrument which dissolves into fabulous harmony. From these two tracks, Elfen firmly lay their cards on the table; Stacey, Helina and Jordan are subtly, excitingly different, with old, familiar folk songs injected with shimmering, sparkling new composing offering soulful singing, breathtaking strings and really gutsy bass.
The third track is influenced by Macedonian folk dance, with Stacey's solo accordion quickly embracing the instruments before dissolving into Helina's composed jigs, with a mind-boggling time signature designed to trip up anyone who is bold enough to dance. The delightful 'Chwarae', verses painting memories of children playing imaginary house games, was written by Waldo Williams, born in Preseli, Pembrokeshire in 1904 and died in the county town of Haverfordwest in 1971. His father spoke Welsh and his mother was an English speaker; Williams spoke English as a teenager, but he learned Welsh and became became one of the leading Welsh-language poets of the twentieth century; he was also a notable Christian pacifist, anti-war campaigner and Welsh nationalist. The familiar traditional song 'Seren Syw' (Beautiful Star) is barely recognisable, with Stacey doing some lovely juggling with the tune. 'A La Court' smells lusciously of Brittany and the Breton tradition, where the sensuous tale of the little shoemaker and the royal courtesan sleeping together transforms into a fuelled-up pilè menu, resolving itself into a harmony-voiced an dro.
'Aderyn Du' (Blackbird) is turned into a warm, soft Mediterranean musette; the title track, which translates as 'Blue Stallion', is proudly strutting, with minimal pizzicato violin before Stacey's voice and the instruments just explode. In contrast, Jordan's tune 'Wals Maria' becomes a delicate solo harp piece, and 'America' is a song of hope to Welsh emigrants starting a new life in 'The Welsh Tract' in Pennsylvania.
However, the final set just cannot be beat. Elfen transform 'Morgawr' (Cornish for Sea Monster) into a piece of stark, sedate splendour. It was composed by the late Cornish musician Simon Owen – however, folklorists speculate that Cornish showman and author Doc Sheils dreamed up Morgawr as an elaborate hoax in the 1970s. Nevertheless, the legend carries on to this day, with rare sightings between Rosemullion Head and Toll Point; the coast here is popularly dubbed as 'Morgawr's Mile'. 'Rîl Glan Llyn' is laughing, tumbling piece of invention, and Elfen round the whole magnificent collection off with 'Y Fasged Wyau' (The Egg Basket), a brilliant tune which has only been played very rarely since Calennig first recorded it over 35 years ago. Here, Helina, Stacey and Jordan go the extra mile to wrap it up with such perfection – it really is a storming little blinder. In fact, the whole of March Glas is a storming little blinder, and Stacey, Helina and Jordan – Dylan, too – deserve to be congratulated.
---
JANUARY 2017
---
HILARY BLYTHE
Paradise Mountain

(3 / 5)
Prospect Music PM CD 001
Country-folk guitarist and singer Hilary spent some fabulous dream time recording this album in Palm Studio on the island of Big Pine Key, Florida. Paradise Mountain was her first album in nearly 30 years, and it was made with the help of what she calls "three special people – two dear friends and one lovely husband": Tony Palmer, who offered the use of his studio and played pedal steel, dobro, rhythm guitar and bass, as well as acting as sound engineer and producer; real estate executive Patti Nickless, who gave her time and friendship to add harmony vocals on several tracks; and Hilary's famous boogie-woogie piano-playing hubby Bob Hall, who accompanied Hilary's pleasing soprano voice on mandolin.
Her preference is Americana-tinged, from Tom Paxton's 'How Beautiful Upon The Mountain' through the Cashes' 'I Still Miss Someone' to The Carter Family's 'Sweet Fern'. The familiar Alabama folk song 'Going To The West' and the bluegrass favourite 'Old Dan Tucker' are given a new lease of life here, but Hilary rings the changes by including the Donegal singer Packie Byrne's composition 'For Ever' and Janet Russell's 'Curtain Call' – and she copes admirably with the Ewan McColl phenomenon 'The First Time Ever I Saw Your Face', which has been recorded time and time again – nice stuff.
---
SIOBHAN MILLER
Strata

(5 / 5)
Songprint Recordings SPR001CD
Siobhan Miller is the one to watch in Scotland's exciting music scene at the moment. She's the daughter of musician and singer Brian Miller, twice winner at Scots Trad Music Awards and the owner of a first class honours degree in Traditional Music from the Royal Conservatoire in Glasgow. She released her debut album, Flight Of Time, in 2014, which promised many good things for the future; now Strata is out on February 24, and this collection reflects her special musical influences while Siobhan forges her path as a singer in her own right.
Strata consists of Siobhan's 11 carefully-chosen songs which formed her musical upbringing and culture; she grew up listening to writers like Dylan, Bob Franke and Si Khan, but Scotland's source and revival singers sit proudly alongside them. In this album, Siobhan pays tribute to Sheila Stewart, Dick Gaughan, Geordeanna McCulloch, Rod Paterson and her father Brian for sharing the songs they have passed on to her – and double-bassist, composer and producer Euan Burton has lined up a stellar cast of accompanying musicians, including Admiral Fallow drummer Louis Abbott, Lau's Kris Drever and Aidan O'Rourke, guitarist Ian Carr, pianist Tom Gibbs, accordion master Phil Cunningham and Paul McKenna on vocals. And Siobhan rises to the occasion, her passionate, soulful voice taking absolute control; it's a joy and a privilege to hear her silky, sultry presence, injecting traditional and written material with polished electric energy.
Strata is a joy to listen to, from the traditional 'Banks Of Newfoundland' to the late, great Andy M Stewart's chorus roarer 'The Ramblin' Rover' – in fact, Phil requested that in memory of his Silly Wizard colleague and friend. Bob Dylan's 'One Too Many Mornings' is the chosen single, while Si Khan's 'What You Do With What You've Got' and Ed Pickford's 'Pound A Week Rise' are just exquisite. However, Siobhan is completely and respectfully at home with 'The Unquiet Grave', 'The Month Of January', 'False, False' and 'Bonny Light Horseman'. With this young woman steering the ship, the strong folk scene north of the border is disgustingly healthy and roaring along at a rate of knots. Nuff said?
---
MIKE GULSTON
Barking

(4 / 5)
Independent label – no catalogue number
Mike is one-half of a fine and very inspiring South Wales-based duo, where he sings and accompanies low-voiced Mid-Wales chanteuse Blanche Rowen with guitar and octave mandola; he also plays lyrical waltzes, scorching boureés and the driving rhythms of a Breton fest-noz with Northern Ireland-based fiddler Mark Prescott in the duo Deux Sans Frontières, well-regarded and loved by all the French and Belgian festival dance aficionados. Mike's interest in French and Breton dance was kindled when he was a member of London dance club On Bouge, and together with Blanche and Mark, he has played at Le Grand Bal de l'Europe and Festiv'allier in Central France and Marsinne festival in Belgium; however, Barking is his second solo album, and it just shows the eclectic and slightly quirky tastes of his performance and his repertoire, which have been pleasantly spiced by the differing influences of the English, Welsh and continental folk scenes.
Blanche designed the artwork of Barking, and the front cover shows his smiling face through a hole in a tree in a Cardiff wood. All the generous 17 tracks are Mike completely alone, recorded and mixed by Pete Coleman at Pipedream studio. His tenor voice and his instruments ring out clearly; 'Teddy Bears' Picnic' is the opener and a little bit of an eyebrow-raiser – but, as Mike says in the sleeve notes, it makes a good rondeau. It's an interesting collection, which he has enhanced by finely adjusting the words and the tunes; the instrumental 'Trip To Skye' has been made into a mazurka, while Mike gives a new gloss to the familiar Northumberland folk chestnut 'Dance To Your Daddy'.
'Azerba' and 'Genesis' are two of Mike's compositions for the octave mandola, and he picks a variety of traditional and written material, from Martin Carthy's adaptation of the gleeful 'The Devil And The Feathery Wife' to Mike's arrangement of the well-known and well-loved 'Polly On The Shore', from 1970s Leslie Duncan and Elton John duet ('Love Song') to Sting's drowsily hypnotic 'Sister Moon', from Matt McGinn's anti-war song 'Lots Of Little Soldiers' to 'The Loving Game', the Chris Wood classic 'The Sweetness Game' which Mike adapted, changed the title and fine-tuned the words. 'A Stitch In Time', Mike Waterson's clever tale which he swore was true, is artfully conveyed with a storyteller's flair, and Mike updates Greenwich Village writer Michael Hurley's song 'The Werewolf'; which he heard from the traditional singer, fiddler and later violin restorer Barry Dransfield; he says: "We still have werewolves around today, but they're in more human form."
However, I could easily pass by the parody 'Ghost Chickens In The Sky', the Tommy Cooper hit 'Don't Jump Off The Roof, Dad' and Eric Idle's 'Always Look On The Bright Side Of Life' – sorry, but these tracks just don't boil my kettle, and perhaps Mike has developed a sense of humour that is greater than mine. But as I said, Mike sprinkles his magic Oofle Dust over the other 14 tracks, which makes it a pretty good album and one which I know I must revisit over and over again.
---
STEVE ASHLEY
Another Day

(5 / 5)
Market Square MSMCD180
When the dark clouds gather in threatening menace, when the ugly far-right voices hoodwink and baffle the nation with their subterfuge and deceit, when the working poor and the forgotten unemployed have to wait in line for charity food banks, when libraries, care homes, municipal arts centres and even the street lights are snuffed out because of selfish and uncaring grant cuts, I thank my lucky stars that Steve Ashley is on my side and that he is writing and recording prolifically. Now in his seventies and the proud possessor of a brilliant, biting poet's mind coupled with razor-sharp wit, Steve takes on the crushingly-powerful media of Murdoch, the Daily Mail and all the press barons, what used to be the independent and neutral BBC, the state snoopers at GCHQ, the Cheltenham-based "listening post" all gathered in his home back yard, and the scheming rats of his teasingly obscure song 'Oh No No'.
Steve has travelled a mighty long road and his songs have influenced and shaped the folk scene greatly. Born in London in 1946, he began singing traditional songs in the folk clubs of West London in 1961, and with Peter Bellamy he helped to establish the successful Maidstone Folk Club. Throughout the 1970s, his reputation was growing; however, his first solo collection, a landmark album called Stroll On, was highly acclaimed. Karl Dallas, writing in The Melody Maker, hailed Steve as "One of the finest singer-songwriters in Britain, if not the entire English-speaking world." Stroll On was followed by Speedy Return, which was produced by Robert Kirby who also orchestrated many songs with strings and brass. In Melody Maker, Colin Irwin called the album "a flourishing confirmation of the imaginative songwriting showcased on Stroll On."
Steve highlighted a long career by recording several albums, with his friend and arranger Robert Kirby orchestrating strings and brass, until Robert's untimely death in October 2009. Steve collaborated with an entire army of folk's great and good, from Shirley and Dolly Collins to Fairport Convention to Richard Thompson to Steve Knightley, but he delighted and astounded his discerning audience by coming up with his amazing, unique songs all the time. Another Day is his eleventh solo album, just Steve alone at his home, with his guitar and harmonica, recorded by Martin Mitchell in the summer of 2016 – but beware. However much you try to escape, you won't be able to switch it off. This, truly, is a fabulous, hypnotic album.
The overall situation is totally bleak, what with the Brexit disaster, May and the Government running around like headless chickens, the Farage-Trump alignment, with the far-right Marine Le Pen just waiting in the wings to take the French presidency; but Steve shines a ray of hope with his opening title track. Another day is brightly dawning, birds are singing, and "another voice is in the hall, another choice is gaining favour." Could it be Corbyn and McDonnell, or back here in the nation of Wales, the passionate, reasoned voice of Leanne Wood? I mentioned before in my review of his last album, This Little Game, how Steve takes advantage of his pared-down guitar for the words to burn through; in this album, his subtle, dancing runs are the icing on the cake.
Steve celebrates the legacy, the wisdom and the compassion of Tony Benn with 'One Strong Voice', observing how the media vilified him. Just before the Osborne cuts, a right wing panellist on BBC's Any Questions announced: "There will be pain". Steve revisits his stunning prediction, the song title echoing these words, made before the London riots which spread out from Ealing and Croydon to cities near and far. In Steve's song, embittered mobs set fire to buildings; the depleted riot squad, already weakened by Government cuts, cannot control them. And it's not just the young; in Steve's flowing words: "By the torment of an empty glass / an old and weathered hand / is measuring the remnants of a pension / in memory of time long past / this proud old working man / reflects upon a life too hard to mention; / the fight for health and welfare / peace and jobs for all / a chance for kids to learn and thrive / but now he sees the selfish / put families to the wall / and he wonders how they'll manage to survive." When Steve sang 'There Will Be Pain' to a live audience a few years ago, there was a shocked silence; then the applause started in wave after wave. I have been longing for the song ever since.
Steve rings the changes with the artful, mocking 'The Paper Song'; readers buy the dailies from habit, and the press barons influence their thinking; for instance, the caustic: "Nigel is a fascist / so he always buys The Sun / where racism and sexism / are just a bit of fun / he hates no one in particular / he just hates everyone…" In 'One For The Playlist', Steve voices his concern for the BBC: "Auntie's not been well / We've known it for a while / She thinks we can't tell / though it stands out a mile / when she tells her news / it's like she's acting in a play / nothing rings true / like someone's told her what to say…" 'For Bruce' is Steve's a capella obituary for Bruce Rowland, the Grease Band, Fairport and Ronnie Lane's Slim Chance drummer who lost his life to cancer in the summer of 2015; 'It's Just A Stage' reflects on the artist outlining his hopes, aspirations and fears with the paying audience; 'The Months Go Round', similar to The Wheeling Year, is Steve's inspired interpretation of the changing seasons compared to 'The Life Of A Man'.
There are so many songs for Steve to sing, and please forgive me if I miss out one or two. However, he signs off with this poignant, affectionate farewell piece; he reflects that his time is growing short, he's had an amazing life and challenged the Establishment, but the Grim Reaper is ever calling his name. 'Another Shore' could be the ultimate goodbye – but he hopes that he and his companions might meet again in some mysterious afterlife. Here's wishing that Steve will continue writing and performing his magical, quirky material for a long, long time to come, that he will poke and prod and annoy the rich and powerful from this day for evermore – and that is precisely what the folk scene is all about. All right? 
---