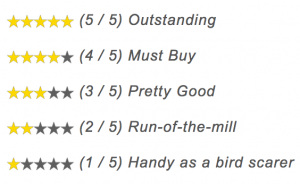 Click the icon above to see older CD Reviews
Expand the Table of Contents (below) to find the review you want
MARCH 2017
---
NICK WYKE & BECKI DRISCOLL
The Songs Of Edward Capern, The Postman Poet

(3 / 5)
(Englishfiddle CD03)
Edward Capern was born in Tiverton, Devon, in 1819, and his family moved to Barnstaple when he was a young child. He toiled in a factory from an early age, but he was forced to abandon his work because of failing eyesight. He dreamed of writing poems and building a fairer society; however, these aspirations could not put food on the table, but his fortunes changed when he got a job as a postman in Bideford. Capern's post route took him on a 12-mile trip to the village of Buckland Brewer and back; he composed poetry to while away the time and he published several volumes, including one collection called The Devonshire Methodist, which had 21 selected poems set to Capern's own music. He was an amateur musician, too, and played the flute and concertina.
North Devon musicians Nick and Becki were inspired by the local folk music of that time and a novel by Liz Shakespeare, drawing on her historical research and Capern's own writing, which tells the story of Bideford's Postman Poet, capturing the opportunities and inequalities of the Victorian Age. Liz has edited a new selection, The Poems Of Edward Capern, which focus on the writings of this self-educated man which celebrated the scenic, tranquil country lanes on his postman's round, and demanded a fairer deal for the impoverished labourers he met. The CD contains a lavish illustrated booklet which enables the listener to interpret Capern's philosophy through his verses.
Nick and Becki employ guitar and fiddle, and throw in a few appetising twin-fiddle styles; their 17-track selection sheds a new light on the rural postman who grew from obscurity to national renown. The album kicks off with a peon of praise for 'The Old-Fashioned Plough', introduces 'The Rural Postman' and marks 'The Spring O' The Dawn'. However, Capern rings the changes with the dark ballad 'Kitty Lyle; Or, Mazed Kate Of Clovelly' and the beautiful, mysterious 'The Robin Is Weeping'; nice, drifting harmonies there. The country dance tunes 'The New Rigged Ship' – which is a dead ringer for the Welsh jig 'Pedwar Postr Gwely' (The Four-poster Bed) – and 'Off She Goes' are a tribute to Capern's music-making abilities, and 'Song Of The Keeper' paints a portrait of country lore. In contrast, 'Epitaph/A Song Of Sorrow' casts a bleak shadow; however, Christmas rejoicing comes again with the poems 'It's O! To Be In Devon At The Merry Christmas Time' and 'Christmas Bells', which rounds off the album on a merry note.
Liz Shakespeare's two Edward Capern books are available from her website, www.lizshakespeare.co.uk, and can be brought from Walter Henry's Bookshop in Bideford (01237 425727), if you're down that way. £1 from each copy sold will be donated to the North Devon Food Bank; the stark fact that these charity banks have got to exist at all is an appalling condemnation of the obstinate and uncaring dogma which widens the chasm between the very rich and the many 'new' poor. It seems that the injustices of Edward Capern's Victoriana and this age of austerity are not so different after all.
---
CALAN
Solomon

(5 / 5)
(Sain SCD2749)
One of my proudest moments, apart from facilitating the appearance of Brass Monkey, was booking Calan – a young up-and-coming band who were an absolute breath of fresh air as well as brilliantly supporting John Kirkpatrick, Martin Carthy and the other stellar names in Tredegar House Folk Festival. Those days are long gone, alas; but Calan have evolved into the storming, steaming juggernaut of Cool-Cymru-with-attitude power-folk, their jaw-dropping repertoire putting lots of bottoms on seats and taking no prisoners as they demand to get super-proud Welsh tradition noticed – and how! Beware the exhausted but happy bodies that lie littered in their wake.
Calan have travelled a long and mighty road since they recorded Bling, their promising debut album; they released their second CD (Jonah) and first EP (Giggly), with title tracks which their manager, the inspiring and prolific songwriter and thoroughly entertaining performer Huw Williams, wrote for them. Huw is also a champion clog-dancer and accordionist Bethan Rhiannon's father, and seven-year-old Bethan learned a great deal from his skills and art. Solomon is the band's fifth album, and it's a joyous celebration and a dancing, jigging revelation – furthermore, you can't help but marvel at their full-on and really astounding musicianship.
The three original core members of the band are Bethan, fiddler, pibgorn player and Welsh bagpiper Patrick Rimes and smiling, sparkling fiddler Angharad Jenkins; Llŷn guitarist and excellent studio producer Sam Humphries joined them for Giggly and flaxen-haired harper Alice French's considerable talents were used on Solomon. Calan grabs the listening public by the throat with the first startling track, 'Kân', with an eerie monotone chorus based on the psalm chants which were popular in West Wales chapels; Bethan writes a stand-up-and-be-counted song about the future of the Welsh language and culture, there's an extra 'Ble Rwyt Ti'n Myned?' tune going on somewhere and to cap it all, the sampled voice of Angarad's late father, the poet Nigel Jenkins, reads an extract of his piece 'The Creation'. Calan roar on with 'Ryan Jigs', a tribute to the Welsh soccer team who came so close in the European Championships and the greatest player of all, Ryan Giggs, and follow with '#DeportationSelfie', a wry look back at Sam and Patrick's nightmare US tour. A visa computer broke down at the US Embassy in London, and the upshot was that the two of them were arrested by US immigration at Chicago airport, had to share a night in a prison cell with an Estonian death-metal band and were put on a transatlantic flight for London Heathrow the next morning. The combination of 'The Black Joak', 'Chwi Bachgen Glan Fri', Patrick's 'Ooh-Eeh, Nasty Devil' and 'Naid Dros Llanerch' must be total coincidence!
Calan never let up with 'Apparition', their all-systems-go original song based on Edward Jones' diaries that traces the fairy realm in South Wales. The fairy folk don't like iron or metal of any kind, and disappeared with the rise of the smelting industry; but the furnaces are gone now, and perhaps the fairies will come again. The band slow down with 'Hayes And Quinn's', a delicate, beautiful tune which they wrote as a wedding present for their American friends. Angharad composed 'Madame Fromage', a dedication to the band's favourite cheese shop and restaurant in Castle Arcade, Cardiff and their own special Madame Fromage, Carrie Rimes of the Cosyn Cymru creamery and Patrick's mam. In total contrast, Bethan's lovely voice interprets 'Pe Cawn I Hon' (If She Were Mine), accompanied in striking fashion by Sam's solo Stratocaster, played through a vintage tube amp.
One of the most pleasing things about Calan is that they always strive to hit the highest peaks in intelligent and exciting arrangements; they go for broke all the time, and they don't understand the phrase: "That'll do". Bethan's voice draws the well-known folk song 'Yr Eneth Gadd Ei Gwrthod' (The Rejected Maiden) right out into the present; the heart-breaking and shocking tale concerns a pregnant girl, thrown out by her family and ostracised in the community, who in utter misery drowns herself. The song is based on a true story, and Calan throw it into a minor key to make it even more macabre. The title track is 'Synnwyr Solomon' (Solomon's Wisdom), a traditional song warnng of feisty Welsh women which Calan learned from the singing of the great icon, the late Meredydd Evans. 'Dennis, Polca!' is a fabulous track which builds up from the traditional 'Welsh Morris', past Bethan's catchy 'Anastacia Riddles' to the full-blown 'Polca Cefn Coed' from the Llewelyn Alaw collection, with electronic drum-beats, gleeful hand-clapping and the band just flying.
The lovely 'Yr Hwiangerddi' (The Lullabies) is for Iori Gwyn, born to Lllinos Jones, Calan's orginal harper, on September 20, 2016, the first Calan baby; The final track is 'Big D', dedicated to carpenter Dafydd Gimblett for being an all-round legend and for making Bethan's clogging boards, which the band carry around on tour. For starters, Bethan does an eye-popping clog routine which to guaranteed to fry anyone's brains, and the band pile in for 'Y Fasged Wyau' (The Egg Basket), the long-lost reel which is enjoying a bit of a revival in current Welsh circles. The minor-key 'Roaring Hornpipe' and the band-composed 'Pibddawns Morfydd' bring Solomon to a bouncing, breathless end. As for me, I've already decided who I'm going to vote for when it comes to choosing the Radio 2 Folk Awards' Album Of The Year.
---
QUARTO
Lovers, Soldiers And The Tramp

(4 / 5)
(Independently produced; no catalogue number)
Pembrokeshire-based Quarto are Chris Kay, who sings lead and harmony vocals and plays whistle, keyboard and percussion; singer Holly Robinson, who plays three violins – a standard, a five-string and an octave; guitarist and melodeon player Paul Sharp, who sings lead and harmony; and singer Peter Kay, who plays guitars and mandolins, writes Quarto's original material and performs with Chris, his wife, as a duo. Pembrokeshire folk value their independence, and Quarto have gone the same way by organising their own Folk And Food gigs, which have been complete sell-outs. They have even gone the whole hog by independently releasing their debut CD, which was recorded in their homes using modest equipment; they say: "We are our own recording engineers, producers, and everything else involved in the process." However, Chris, Holly, Paul and Peter seek to justify doing it themselves – but there is really no need. Barring one or two glitches, they can be very well satisfied with what is an endearing, lovely album.
First up is 'Massacre At Béziers', written by English artist, author and prolific songwriter Alan Tunbridge, which tells of a sacking of this small Occitan town by Northern French crusaders on July 22, 1209. Béziers and the whole Languedoc region of southern France was a hotbed of Catharism, an alternative Christian religion which was at variance with Catholicism. The modern Occitan cross is a national symbol of the Cathar cross. Pope Innocent III tried to suppress Catharism, but when this failed he declared the Albigensian Crusade against the Cathars. The population of Béziers was swelled by refugees fleeing the crusader army, who burned them alive; between 7,000 and 20,000 died that day. When a crusader asked how to tell catholics from cathars, the Bishop of Citeaux replied with what can be translated: "Kill everyone and let God sort them out." Quarto tell the whole horrible story in convincing, matter-of-fact style which emphasises the whole bloody religious mindset; how you are prepared to kill everyone who does not subscribe to your beliefs.
'Bonny Portmore' was an Ulster village, built on Lord Conway's 2,000-acre estate; but Lord Conway fell on hard times and sold off the estate to English buyers, who demolished Portmore Castle and stripped the woodland, including famous oak The Ornament Tree. Quarto have rescued what is a beautiful Irish lament; in complete contrast is Jez Lowe's funny-but-making-a-protest tale of 'Aloysius', the old dog that stays silent but talks intelligently and angrily whenever his canine race is exploited – rather like Brian Griffin.
The whole album is a sheer delight, through the traditional 'High Germany' to Peter's whimsical 'Seaside Song' reminiscing and the 'Cuckoos' tune set – the first is Peter's composition, followed on by a traditional slowed-down Morris dance and Welsh reel, 'Cuckoo's Nest' and 'Nyth Y Gog', which has Holly's fiddle dancing and sparkling. 'White Cockade 2009′ follows on; Peter takes up the familiar old song and transforms it into a 21st Century statement about military men killing and dying for our political leaders' lies and incompetence. The amusing 'The Yorkshire Couple', from a poem by Jim Mackie, was learned from the singing of Kate Rusby, and Holly does some inspiring arranging on the stark and melodic 'Morfa'r Frenines'. Quarto take on the very familiar chestnut 'The Water Is Wide' and coax simplicity and innocence into a great musical piece.
Peter really is a fine writer; the last track on the album is 'The Jonas Trilogy', which tells the story of a tramp who has very few possessions, except for his prized fiddle; however, when he gets out his instrument and starts to play, everyone is singing the old tunes which they thought they had forgotten. Then he slips out into the night, alone again…
On April 21, Quarto will venture out for their first out-of-Pembrokeshire booking, courtesy of The Valley Folk Club in Pontardawe. Let's hope that Chris, Holly, Paul and Peter will have many clubs clamouring for them; they certainly deserve it.
---
FEBRUARY 2017
---
CHRIS FOSTER
Hadelin

(5 / 5)
(Green Man Productions GMCD 008)
Way back when, I used to look on a Chris Foster set as something extra-special, where you came away really energised and totally convinced that you had your good moneysworth. Then Chris emigrated to Iceland, where he married the traditional singer Bára Grímsdóttir and settled in the capital city of Reykjavik, where he and Bára play as the English-Icelandic duo Funi and conduct workshops and week-long courses on the fascinating, ancient and mysterious Icelandic music and song, which remained hidden and obscured by the other, stronger higher-profile folk cultures. Now Chris has come back with a mighty bang and has released the wonderful album Hadelin; it was recorded in Dylan Fowler's marvellous green oak Stwdio Felin Fach in Abergavenny, with producer Jim Moray playing and Dylan engineering, and the 11 tracks include John Kirkpatrick, Martin Brinsford, Jim's sister Jackie Oates, Jim Causley, Dylan's partner Gillian Stevens, five-string double bassist Trevor Lines, Bára, Amy Dawson and Simon and Libby Metson as among the stellar musicians. It seems as though Chris's sojourn in The Land Of Ice And Fire has generated into a stunning collection of mesmerising pieces which will grab you by the throat and just demand to be listened – that's how good they are.
So why Hadelin? Chris explains that it's not a title track; if you're not careful, you might miss it in the second that Chris sings it. He thinks 'Hadelin' is a corruption of 'Holland'; in the many versions of 'The Trees They Grow So High', Jack Barnard of Bridgewater sang "I'll make my love a shroud of the hadelin O so green". Chris, born in the same county of Somerset, really liked the unusual noun, so he named the album Hadelin.
Chris, accompanied by Jackie's sweet five-string viola, revisits 'The Seeds Of Love', the first folk song which Cecil Sharp collected from John England of Hambridge, Somerset in 1903. Chris had not sung it since the 1960s, but he uncovers a special beauty and dignity and does it justice. Chris was living in Leiston, Suffolk in the 1970s, where he encountered many traditional singers, including Jumbo Brightwell; He became a friend, and gave Chris songs which were written out on recycled greetings cards. However, Chris says that he never heard Jumbo singing 'The Faithful Plough', which he picked up from a recording of Jumbo's father, Velvet Brightwell; here, Chris and John (playing the one-row melodeon), Jackie, Jim, Trevor and Martin have an absolute ball. In contrast, Chris pays tribute to the magnificent 'Once When I Was Young', the wonderful Leon Rosselson's bleak description of an alien landscape where everybody must conform, perhaps to a faceless multi-national corporation or a grim dole-queue lubyanka. Leon, and Chris, does the job right down to a T – Chris's ringing voice and his insistent, driving guitar, Trevor's bass and Jim's bass synthesiser paint a vivid picture of an unfriendly otherworld, and Leon's remarkable song-writing quickly resolves into a harmonic, hypnotic explosion of a chorus.
With Leon and others, Chris worked on the 1981 album Nuclear Power? No Thanks where Leon wrote the fiery, prophetic and poetic 'Who Reaps The Profits? Who Pays The Price?', levelled at greedy, uncaring corporate power crushing the indigenous peoples – and us – for another quick deal. Leon doesn't take any prisoners with his mind-boggling and ultra-complicated composing; but it's left to the inspiring vocals and expert musicianship of Chris to realise the enormity of Leon's work. The Rosselson repertoire will never age; but as Chris completed his recording of the album, he wrote: "The Standing Rock Sioux tribe has set up the largest Native American tribal gathering in a century in North Dakota, USA. Their aim is to stop the Dakota Access oil pipeline being built upon their lands. But the White House election nightmare has only just begun; the unstable racist bigot of a megalomaniac, who gives away corrupted handouts to Wall Street and his boardroom buddies, has just signed away with a stroke of a pen the birthright of the Sioux nation. Why? To guard the corporate profits. Leon's lyrics ram home the message: "Black like the dust, brown like the earth; this is our land, the land of our birth…" and: "You take the gold out of the earth and you throw the corpses in; one profit's as good as another, just as long as the cash keeps pouring in…" Meanwhile, across the Bristol Channel, Chris notes that the decision to build the Hinckley Point C nuclear power station in his native county of Somerset has just been ratified.
From Bára's beautiful arrangement of 'The Holland Handkerchief', via the incest-murder ballad 'Rosie Ann' (sung by Frank Harrington in 1908) to Chris's life-affirming 'Spring Song' optimism, this is an album that just cannot be beat. I urge you to go to see him in concert at Dylan's Stwdio Felin Fach, Mill House, Ross Road, Abergavenny NP7 5RF on Sunday, March 5 – you won't be disappointed.
---
LOWRI EVANS
Everyone Is From Somewhere Else

(5 / 5)
Shimi Records ShimiCD009/Osmo CD061
www.lowrievansofficial.co.uk
This is Lowri's third album, and producer Mason Neely (of Cerys Matthews reputation) takes over the controls; it's a new, refreshing look at the Haverfordwest-born singer-songwriter's performance, where Lowri enters into a few song-making collaborations with Henry Priestman of The Christians, ex-Tunng frontman Sam Genders and Amy Wadge's guitarist Pete Riley. Lowri's repertoire walks the very fine line between contemporary folk and easy-listening pop, and Neely guides the whole 10 tracks down this path, with a broadened sound that consists of gorgeous strings, slinky, solid guitar and bass accompaniment and heavenly voices in harmony.  The opening track, 'Don't Know Why', lays its cards squarely on the table, with Lowri's girlish but seductive vocals just blossoming in a manner that leaves the listener wanting more, just like a tempting, tasty  glass of Moscato d'Asti white wine.
Everyone Is From Somewhere Else finds Lowri delving deeper in her lyrics; the title track demonstrates how her writing is maturing. The rock 'n' roller 'Who's loving you tonight?' rings the changes in complete contrast, with Lowri accusing her ex-lover; Lee Mason (Lowri's partner and musical associate, with whom she lives in Newport, Pembrokeshire) twangs a mean guitar. 'Piece Of Me', a tender description of living alone, written with Henry Priestman, is the introduction to Lowri's collaboration trilogy; 'Wanted Heart', penned with Sam, finds her in dramatic, soul-searching voice, while 'Stars', the last venture with Pete, is a life-affirming song of hope.
Above all, the theme of Lowri lyrics charts tender, painful love; 'Somebody's Girl' is about lonely heartache, 'Seventeen' is a touching story of lovers torn apart in The Great War, 'Rolling On' describes the inevitable break-up and 'We Were In Love' is just mysteriously beautiful and sad. Neely does his magic touch and leads Lowri into a more accessible and widely appealing sound; her writing and her impish voice certainly deserves it.
---
 ELFEN
March Glas

(5 / 5)
(Independently produced – no catalogue number)
Back in 2010, I interviewed and snapped pictures of harper, accordionist and beautiful singer Stacey Blythe and classically-trained violinist and teacher Helina Rees, who were just embarking on a voyage of inspiring musical discovery; they called themselves Elfen, which translates as 'element' in the Welsh language. Elfen expanded into a trio, bringing in the whistles, the writing and the considerable talents of double-bassist Jordan Price Williams, and they recorded the appetising March Glas EP. Now the full-blown March Glas CD has been released, and it's a jazzy, jumping jamboree of joy, chock-full of new, exciting melodies that visionary pioneers and brilliant masters Fernhill had classed as 'deconstructing', and subtle, intelligent arrangements that make you punch the air with your fists and shout "Yeah!" – not that you would in quite such refined company, I hasten to add… or would you?
Stacey, with the magical Lynne Denman, is one of the instigators of the West Wales duo Ffynnon; composer, performer and multi-instrumentalist, she has performed all over the UK and America, and she is a musical director and repertoire coach at the Royal Welsh College of Music and Drama in the centre of Cardiff, and is a regular composer for the Welsh National Opera. Stacey collaborates with a horde of artists and musicians, including Dylan Fowler (who produced this stunning album at his Stwdio Felin Fach in Abergavenny), Julie Murphy, Nick Hennessey, Michael Harvey and Billy Bragg, who sang one of her songs. Helina is a leader of the all-female Cambria String Quartet, who perform classical works ranging from Karl Jenkins, Haydn and Handel and cover loads of hits by U2, Bon Jovi, Robbie Williams and Star Wars. Jordan, Helina and Stacey are looking forward to returning to Brittany next August, where they conquered a delighted crowd at the massive Lorient Interceltique Festival; there's bound to be many a grateful Breton CD-buyer who will willingly testify that March Glas was money well spent.
The album steals up on you like a pleasant dream; the sweet solo violin, accompanied by the lovely, lazy harp, sounds the beautiful melody of 'Adar Mân Y Mynydd' (Small Birds Of The Mountain), which segues into Stacey's playful interpretation of the folk song 'Bwlch Llanberis' (Llanberis Pass). Her honeyed vocals are absolutely dripping with smoky, slinky jazz-influenced passion, and her lilting voice becomes another instrument which dissolves into fabulous harmony. From these two tracks, Elfen firmly lay their cards on the table; Stacey, Helina and Jordan are subtly, excitingly different, with old, familiar folk songs injected with shimmering, sparkling new composing offering soulful singing, breathtaking strings and really gutsy bass.
The third track is influenced by Macedonian folk dance, with Stacey's solo accordion quickly embracing the instruments before dissolving into Helina's composed jigs, with a mind-boggling time signature designed to trip up anyone who is bold enough to dance. The delightful 'Chwarae', verses painting memories of children playing imaginary house games, was written by Waldo Williams, born in Preseli, Pembrokeshire in 1904 and died in the county town of Haverfordwest in 1971. His father spoke Welsh and his mother was an English speaker; Williams spoke English as a teenager, but he learned Welsh and became became one of the leading Welsh-language poets of the twentieth century; he was also a notable Christian pacifist, anti-war campaigner and Welsh nationalist. The familiar traditional song 'Seren Syw' (Beautiful Star) is barely recognisable, with Stacey doing some lovely juggling with the tune. 'A La Court' smells lusciously of Brittany and the Breton tradition, where the sensuous tale of the little shoemaker and the royal courtesan sleeping together transforms into a fuelled-up pilè menu, resolving itself into a harmony-voiced an dro.
'Aderyn Du' (Blackbird) is turned into a warm, soft Mediterranean musette; the title track, which translates as 'Blue Stallion', is proudly strutting, with minimal pizzicato violin before Stacey's voice and the instruments just explode. In contrast, Jordan's tune 'Wals Maria' becomes a delicate solo harp piece, and 'America' is a song of hope to Welsh emigrants starting a new life in 'The Welsh Tract' in Pennsylvania.
However, the final set just cannot be beat. Elfen transform 'Morgawr' (Cornish for Sea Monster) into a piece of stark, sedate splendour. It was composed by the late Cornish musician Simon Owen – however, folklorists speculate that Cornish showman and author Doc Sheils dreamed up Morgawr as an elaborate hoax in the 1970s. Nevertheless, the legend carries on to this day, with rare sightings between Rosemullion Head and Toll Point; the coast here is popularly dubbed as 'Morgawr's Mile'. 'Rîl Glan Llyn' is laughing, tumbling piece of invention, and Elfen round the whole magnificent collection off with 'Y Fasged Wyau' (The Egg Basket), a brilliant tune which has only been played very rarely since Calennig first recorded it over 35 years ago. Here, Helina, Stacey and Jordan go the extra mile to wrap it up with such perfection – it really is a storming little blinder. In fact, the whole of March Glas is a storming little blinder, and Stacey, Helina and Jordan – Dylan, too – deserve to be congratulated.
---
JANUARY 2017
---
HILARY BLYTHE
Paradise Mountain

(3 / 5)
Prospect Music PM CD 001
Country-folk guitarist and singer Hilary spent some fabulous dream time recording this album in Palm Studio on the island of Big Pine Key, Florida. Paradise Mountain was her first album in nearly 30 years, and it was made with the help of what she calls "three special people – two dear friends and one lovely husband": Tony Palmer, who offered the use of his studio and played pedal steel, dobro, rhythm guitar and bass, as well as acting as sound engineer and producer; real estate executive Patti Nickless, who gave her time and friendship to add harmony vocals on several tracks; and Hilary's famous boogie-woogie piano-playing hubby Bob Hall, who accompanied Hilary's pleasing soprano voice on mandolin.
Her preference is Americana-tinged, from Tom Paxton's 'How Beautiful Upon The Mountain' through the Cashes' 'I Still Miss Someone' to The Carter Family's 'Sweet Fern'. The familiar Alabama folk song 'Going To The West' and the bluegrass favourite 'Old Dan Tucker' are given a new lease of life here, but Hilary rings the changes by including the Donegal singer Packie Byrne's composition 'For Ever' and Janet Russell's 'Curtain Call' – and she copes admirably with the Ewan McColl phenomenon 'The First Time Ever I Saw Your Face', which has been recorded time and time again – nice stuff.
---
SIOBHAN MILLER
Strata

(5 / 5)
Songprint Recordings SPR001CD
Siobhan Miller is the one to watch in Scotland's exciting music scene at the moment. She's the daughter of musician and singer Brian Miller, twice winner at Scots Trad Music Awards and the owner of a first class honours degree in Traditional Music from the Royal Conservatoire in Glasgow. She released her debut album, Flight Of Time, in 2014, which promised many good things for the future; now Strata is out on February 24, and this collection reflects her special musical influences while Siobhan forges her path as a singer in her own right.
Strata consists of Siobhan's 11 carefully-chosen songs which formed her musical upbringing and culture; she grew up listening to writers like Dylan, Bob Franke and Si Khan, but Scotland's source and revival singers sit proudly alongside them. In this album, Siobhan pays tribute to Sheila Stewart, Dick Gaughan, Geordeanna McCulloch, Rod Paterson and her father Brian for sharing the songs they have passed on to her – and double-bassist, composer and producer Euan Burton has lined up a stellar cast of accompanying musicians, including Admiral Fallow drummer Louis Abbott, Lau's Kris Drever and Aidan O'Rourke, guitarist Ian Carr, pianist Tom Gibbs, accordion master Phil Cunningham and Paul McKenna on vocals. And Siobhan rises to the occasion, her passionate, soulful voice taking absolute control; it's a joy and a privilege to hear her silky, sultry presence, injecting traditional and written material with polished electric energy.
Strata is a joy to listen to, from the traditional 'Banks Of Newfoundland' to the late, great Andy M Stewart's chorus roarer 'The Ramblin' Rover' – in fact, Phil requested that in memory of his Silly Wizard colleague and friend. Bob Dylan's 'One Too Many Mornings' is the chosen single, while Si Khan's 'What You Do With What You've Got' and Ed Pickford's 'Pound A Week Rise' are just exquisite. However, Siobhan is completely and respectfully at home with 'The Unquiet Grave', 'The Month Of January', 'False, False' and 'Bonny Light Horseman'. With this young woman steering the ship, the strong folk scene north of the border is disgustingly healthy and roaring along at a rate of knots. Nuff said?
---
MIKE GULSTON
Barking

(4 / 5)
Independent label – no catalogue number
Mike is one-half of a fine and very inspiring South Wales-based duo, where he sings and accompanies low-voiced Mid-Wales chanteuse Blanche Rowen with guitar and octave mandola; he also plays lyrical waltzes, scorching boureés and the driving rhythms of a Breton fest-noz with Northern Ireland-based fiddler Mark Prescott in the duo Deux Sans Frontières, well-regarded and loved by all the French and Belgian festival dance aficionados. Mike's interest in French and Breton dance was kindled when he was a member of London dance club On Bouge, and together with Blanche and Mark, he has played at Le Grand Bal de l'Europe and Festiv'allier in Central France and Marsinne festival in Belgium; however, Barking is his second solo album, and it just shows the eclectic and slightly quirky tastes of his performance and his repertoire, which have been pleasantly spiced by the differing influences of the English, Welsh and continental folk scenes.
Blanche designed the artwork of Barking, and the front cover shows his smiling face through a hole in a tree in a Cardiff wood. All the generous 17 tracks are Mike completely alone, recorded and mixed by Pete Coleman at Pipedream studio. His tenor voice and his instruments ring out clearly; 'Teddy Bears' Picnic' is the opener and a little bit of an eyebrow-raiser – but, as Mike says in the sleeve notes, it makes a good rondeau. It's an interesting collection, which he has enhanced by finely adjusting the words and the tunes; the instrumental 'Trip To Skye' has been made into a mazurka, while Mike gives a new gloss to the familiar Northumberland folk chestnut 'Dance To Your Daddy'.
'Azerba' and 'Genesis' are two of Mike's compositions for the octave mandola, and he picks a variety of traditional and written material, from Martin Carthy's adaptation of the gleeful 'The Devil And The Feathery Wife' to Mike's arrangement of the well-known and well-loved 'Polly On The Shore', from 1970s Leslie Duncan and Elton John duet ('Love Song') to Sting's drowsily hypnotic 'Sister Moon', from Matt McGinn's anti-war song 'Lots Of Little Soldiers' to 'The Loving Game', the Chris Wood classic 'The Sweetness Game' which Mike adapted, changed the title and fine-tuned the words. 'A Stitch In Time', Mike Waterson's clever tale which he swore was true, is artfully conveyed with a storyteller's flair, and Mike updates Greenwich Village writer Michael Hurley's song 'The Werewolf'; which he heard from the traditional singer, fiddler and later violin restorer Barry Dransfield; he says: "We still have werewolves around today, but they're in more human form."
However, I could easily pass by the parody 'Ghost Chickens In The Sky', the Tommy Cooper hit 'Don't Jump Off The Roof, Dad' and Eric Idle's 'Always Look On The Bright Side Of Life' – sorry, but these tracks just don't boil my kettle, and perhaps Mike has developed a sense of humour that is greater than mine. But as I said, Mike sprinkles his magic Oofle Dust over the other 14 tracks, which makes it a pretty good album and one which I know I must revisit over and over again.
---
STEVE ASHLEY
Another Day

(5 / 5)
Market Square MSMCD180
When the dark clouds gather in threatening menace, when the ugly far-right voices hoodwink and baffle the nation with their subterfuge and deceit, when the working poor and the forgotten unemployed have to wait in line for charity food banks, when libraries, care homes, municipal arts centres and even the street lights are snuffed out because of selfish and uncaring grant cuts, I thank my lucky stars that Steve Ashley is on my side and that he is writing and recording prolifically. Now in his seventies and the proud possessor of a brilliant, biting poet's mind coupled with razor-sharp wit, Steve takes on the crushingly-powerful media of Murdoch, the Daily Mail and all the press barons, what used to be the independent and neutral BBC, the state snoopers at GCHQ, the Cheltenham-based "listening post" all gathered in his home back yard, and the scheming rats of his teasingly obscure song 'Oh No No'.
Steve has travelled a mighty long road and his songs have influenced and shaped the folk scene greatly. Born in London in 1946, he began singing traditional songs in the folk clubs of West London in 1961, and with Peter Bellamy he helped to establish the successful Maidstone Folk Club. Throughout the 1970s, his reputation was growing; however, his first solo collection, a landmark album called Stroll On, was highly acclaimed. Karl Dallas, writing in The Melody Maker, hailed Steve as "One of the finest singer-songwriters in Britain, if not the entire English-speaking world." Stroll On was followed by Speedy Return, which was produced by Robert Kirby who also orchestrated many songs with strings and brass. In Melody Maker, Colin Irwin called the album "a flourishing confirmation of the imaginative songwriting showcased on Stroll On."
Steve highlighted a long career by recording several albums, with his friend and arranger Robert Kirby orchestrating strings and brass, until Robert's untimely death in October 2009. Steve collaborated with an entire army of folk's great and good, from Shirley and Dolly Collins to Fairport Convention to Richard Thompson to Steve Knightley, but he delighted and astounded his discerning audience by coming up with his amazing, unique songs all the time. Another Day is his eleventh solo album, just Steve alone at his home, with his guitar and harmonica, recorded by Martin Mitchell in the summer of 2016 – but beware. However much you try to escape, you won't be able to switch it off. This, truly, is a fabulous, hypnotic album.
The overall situation is totally bleak, what with the Brexit disaster, May and the Government running around like headless chickens, the Farage-Trump alignment, with the far-right Marine Le Pen just waiting in the wings to take the French presidency; but Steve shines a ray of hope with his opening title track. Another day is brightly dawning, birds are singing, and "another voice is in the hall, another choice is gaining favour." Could it be Corbyn and McDonnell, or back here in the nation of Wales, the passionate, reasoned voice of Leanne Wood? I mentioned before in my review of his last album, This Little Game, how Steve takes advantage of his pared-down guitar for the words to burn through; in this album, his subtle, dancing runs are the icing on the cake.
Steve celebrates the legacy, the wisdom and the compassion of Tony Benn with 'One Strong Voice', observing how the media vilified him. Just before the Osborne cuts, a right wing panellist on BBC's Any Questions announced: "There will be pain". Steve revisits his stunning prediction, the song title echoing these words, made before the London riots which spread out from Ealing and Croydon to cities near and far. In Steve's song, embittered mobs set fire to buildings; the depleted riot squad, already weakened by Government cuts, cannot control them. And it's not just the young; in Steve's flowing words: "By the torment of an empty glass / an old and weathered hand / is measuring the remnants of a pension / in memory of time long past / this proud old working man / reflects upon a life too hard to mention; / the fight for health and welfare / peace and jobs for all / a chance for kids to learn and thrive / but now he sees the selfish / put families to the wall / and he wonders how they'll manage to survive." When Steve sang 'There Will Be Pain' to a live audience a few years ago, there was a shocked silence; then the applause started in wave after wave. I have been longing for the song ever since.
Steve rings the changes with the artful, mocking 'The Paper Song'; readers buy the dailies from habit, and the press barons influence their thinking; for instance, the caustic: "Nigel is a fascist / so he always buys The Sun / where racism and sexism / are just a bit of fun / he hates no one in particular / he just hates everyone…" In 'One For The Playlist', Steve voices his concern for the BBC: "Auntie's not been well / We've known it for a while / She thinks we can't tell / though it stands out a mile / when she tells her news / it's like she's acting in a play / nothing rings true / like someone's told her what to say…" 'For Bruce' is Steve's a capella obituary for Bruce Rowland, the Grease Band, Fairport and Ronnie Lane's Slim Chance drummer who lost his life to cancer in the summer of 2015; 'It's Just A Stage' reflects on the artist outlining his hopes, aspirations and fears with the paying audience; 'The Months Go Round', similar to The Wheeling Year, is Steve's inspired interpretation of the changing seasons compared to 'The Life Of A Man'.
There are so many songs for Steve to sing, and please forgive me if I miss out one or two. However, he signs off with this poignant, affectionate farewell piece; he reflects that his time is growing short, he's had an amazing life and challenged the Establishment, but the Grim Reaper is ever calling his name. 'Another Shore' could be the ultimate goodbye – but he hopes that he and his companions might meet again in some mysterious afterlife. Here's wishing that Steve will continue writing and performing his magical, quirky material for a long, long time to come, that he will poke and prod and annoy the rich and powerful from this day for evermore – and that is precisely what the folk scene is all about. All right? 
---
DECEMBER 2016
---
THE RUMBLESTRUTTERS
Prohibition Blues

(3 / 5)
RS001
www.therumblestrutters.com/home
Pub regulars and folk fans, beware! Swansea-based jug band The Rumblestrutters have launched their debut album, jam-packed with songs of bootleg liquor, all-night parties and bacchanalia, washed down with a bountiful supply of authentic and not-so-authentic sounds of 1920s and 1930s America in those crazy prohibition years. John Toft, Jonathan Nicholas and Liam Ward have researched some great archive material for their labours, and they write some mighty stuff to zap up their set. Their considerable reputation has extended across Wales from Haverfordwest and Fishguard to Cwmbran and Pontyclun and across the Severn Bridges to the London boroughs of Camden and Kinston-upon-Thames, the plentiful pastures of Hove and Broadstairs in the South-East and Wrexham and Congleton in the North.
This CD resembles a 1920s 78rpm shellac disc, and The Rumblestrutters launch right into 'Stealin' Stealin", first recorded by blues legends The Memphis Jug Band in 1928, followed by Robert Johnson's '32-20 Blues'. Jonathan sings lead voice and plays driving up-beat guitar, and John (mandolin and banjo) and Liam (harmonica and jug) contribute some snazzy harmonies. Liam, John and Jonathan pen good-time, foot-tapping compositions with sing-along choruses; but the real deal is when the trio imitate the 1930s blues musicians, such as Hezekiah Jenkins' 'Shout You Cats' and the many-times-covered 'In The Jailhouse Now', usually credited to Jimmie Rodgers, who recorded the song in Camden, New Jersey in 1928 with Ellsworth T. Cozzens playing banjo. Tommy Johnson's 'Canned Heat Blues' is a winner, too – the Los Angeles blues band Canned Heat named themselves after the 60-year-old Delta blues singer's song, who died of a heart attack in 1956 after playing at a party.
The Rumblestrutters' delving into the last century's prohibition blues paints a vivid picture of life and culture of supposedly-dry America, and I can't wait for the later material which their researches unearth. Raise a glass to them!
---
NOVEMBER 2016
---
CARREG LAFAR
Aur

(5 / 5)
Sain SCD2754
Carreg Lafar have celebrated 20 magnificent years with this stunning 10-track wake-up-to-Welsh-tradition album; it's magnetic, immediate, beguiling and so full-on that startled listeners could be soundly forgiven for taking a hasty step back from the speakers. The band comprise the pure-voiced and mesmerising Linda Owen Jones, who was born in Wrexham but moved to Cardiff to train as an actress; dynamic and soulful fiddler Rhian Evan Jones, from Ton Pentre in the Rhondda Valley, who graduated with a Cardiff University music degree; Llanelli-born flute and whistle player James Rourke, who trained as an actor and film maker and now writes television and film scripts, as well as being a novelist; self-taught Pontllanfraith-born pibgorn player and whistler Antwn Owen-Hicks, who is pioneering a revival of the Welsh bagpipes; and Cardiff-born guitarist and trac director Danny Kilbride, who has played with many enterprising bands including sibling trio Kilbride, Juice, Taran and Yr Hwntws.
I reviewed Carreg Lafar's three-track EP Y Cadno (The Fox) about two years ago, but it was just a appetising taster of what was to come. I could listen to Linda's magnetic and dramatic singing time and time again; she has the brilliant knack of projecting her voice, throwing it so it lands right slap-bang in the laps of the audience – and the musicians spin mighty fine arrangements to burnish her considerable talent in its true colours. The opening track explodes with 'Aderyn Bach' (Little Bird), a popular folk song in 6/8 jig-time which paints a picture of small carefree bird; but the tempo goes up a notch with the lovely 9/8 slip-jig 'Beti O Llansantffraid'. Carreg Lafar change down a gear with the stark and beautiful 'Cariad Aur' (Golden Love), a Nicholas Bennet gem from his collection Alawon Fy Ngwlad (Airs Of My Country) – and Linda captivates with an old favourite from the EP, 'Bwthyn Fy Nain' (My Grandmother's Cottage), Daniel's solo guitar filling all the spaces exquisitely.
The band is on fire with the heady 'Llangefelach Lon' (Joyful Llangefelach), with James' whistles weaving artfully in and out of Antwn's Welsh bagpipes; and Rhian arranged the Gwent fiddler Mike Lease's tune 'Naid Tros Lannerch' (A Leap Over A Glade). Normally a fast reel in a major key, Carreg Lafar turn it into a slow minor reel. Two songs from the EP, 'Y Cadno' (The Fox) and 'Glan Môr Heli' (The Salt Sea Shore) keep the pot bubbling; Canadian Siân Thomas, who has returned to Toronto after her sojourn as trac director and who speaks fluent Welsh, gave Carreg Lafar the nonsense song about a sly old fox, and Linda plays a part of a young woman lamenting that her love has had to sail away to Ireland; this is one of their favourite folk songs. Incidentally in 'Y Cadno', the band tack on two of Stephen Rees' outstanding tunes for a final, glorious flourish.
'Tom, Dic A Chwrw' (Tom, Dic and Beer) is a delightful trio of Welsh dance tunes, and Linda conveys a mother's love for her little one in 'Baban Bach' (Dear Baby); Antwn learned this melody from Siân Emlyn and added the words from another folk song. The band leaves everybody hanging with the last piece, a fine Anglesey song called 'Titrwm Tatrwm' (Pitter-Patter) – the sound of little stones raining on a lover's window to catch her attention.
Above all, Carreg Lafar sets light to my imagination and mind; Aur serves up some nourishing mental food for the soul. The thrilling mix of ancient Celtic instruments, spiced with inspiring arrangements, gives the band so much power, drive and absolute confidence – which brings me on to the age-old problem about bands that are prophets in their own country. Carreg Lafar have toured America many times, triumphed in the Celtic Colours Festival in Canada's Cape Breton Island and Glasgow's prestigious Celtic Connections, Asturian festivals and at the vast Lorient Interceltique too – but back here in South Wales, they are unknown to folk clubs and festivals who seem unsure about their  drawing power. Seems that there ain't no justice in brilliant cerebral artistry…
---
UB40 FEATURING ALI, ASTRO & MICKEY
Unplugged (Double CD)

(3 / 5)
Independently released; no catalogue number
Ali Campbell – son of folk icon Ian Campbell – should be a happy and contented man; but this is a story of three brothers, two UB40s and one epic battle. Ali co-founded the Birmingham-based UB40 to promote his love of reggae; the band scored 70 million singles in their career, which was stable for 29 years until Ali suddenly left in January 2008, citing management problems. However, he joined up with ex-UB40 musicians Mickey Virtue and Astro Wilson to form a second UB40 – and this is the band that has released the Unplugged double CD, with the trio revisiting their hits in a totally acoustic style on the first CD and a compendium of original UB40 successes on the second.
Ali's actions have meant that his brothers Robin and Duncan – who joined UB40 as lead singer after Ali's departure – have sought legal advice. Ali says that he and his brothers have not spoken for years. In the BBC-TV news programme Breakfast, when Ali, Mickey and Astro promoted Unplugged, Ali referred to his brothers as "the dark side" – and he has said that father Ian (who was leader of The Ian Campbell Folk Group and who shaped the careers of famous musicians, including fiddle master Dave Swarbrick, guitarist Spencer Davies, Christine Perfect and bassist Dave Pegg of Fairport Convention) sided against him, before he died of cancer in 2012. He said in an Express interview in 2014: "He ignored me the last time I saw him before he died. He looked straight through me."
Ian Campbell's folk lifestyle influenced Ali; he says that many respected musicians dropped in at the family's house. A fourth brother, David, who used to manage UB40, still sings traditional songs; but it was his obsession with reggae that set Ali on a different path.
The second disc is a history of UB40's hits before Ali left, from 'Red Red Wine' to collaborations with Chrissie Hynde of The Pretenders to 'Sing Our Own Song', but it's the first disc that we need to evaluate. Here are 16 tracks, including 'Kingston Town', 'Red Red Wine', 'Many Rivers To Cross' and 'Rat In Mi Kitchen', in glorious unamplified style – and I'm going to stick my neck out and affirm that it's Ali, Mickey (who plays a piano) and Astro at their best, just full on, close and up front. Ali's daughter, Kaya, replaces Chrissie on the cover of 'I Got You Babe' – and don't think for even one second that this review is irrelevant. There are countless numbers in the folk world that cherish Sonny and Cher's hit and know every line by heart!
---
IONA FYFE BAND
East (EP)

(4 / 5)
Independently released; no catalogue number
Iona Fyfe is 18 years old and is rapidly maturing into one of Scotland's finest ballad singers and tradition bearers. She grew up in Huntly, north-west of Aberdeen, where she was nurtured by the Traditional Music and Song Association of Scotland movement; she studies traditional music at the Royal Conservatoire of Scotland in Glasgow, and she was a finalist in the 2017 BBC Radio Scotland Young Traditional Musician of the Year. She's won a string of prestigious ballad singing competitions and has been featured in BBC Scotland programme Landward ; in fact, she sang to actors Prunella Scales and Timothy West in the latest Channel 4 series of Great Canal Journeys. Her band, which embraces fiddler and tenor guitarist Charlie Grey, bodhran player and guitarist Chris Ferrie, double bassist Callum Cronin and border pipes player Ross Miller, will open the Royal Albert Hall Music For Youth Proms in November. This six-track EP, which embraces ancient folk song and inspiring, fresh acoustic music, is a tempting taster of Aberdeenshire's strong traditions, language and everything that she holds dear.
Iona is strongly influenced by the age-old songs and ballads of the Scottish travellers; her reading of the singer Belle Stewart's 'Queen Amang The Heather' is a new and subtle interpretation, with Iona's piano weaving amongst the pipes and the fiddle. 'Cairn O'Mount' is a beautiful unaccompanied song, while 'Earl Richard' just shimmies along. The last track, 'Bonny Udny', scored an unprecedented 100/100 mark for Iona's sensitive singing in The Buchan Heritage Society 2016 traditional song competitions; here in the studio, both she and the band rise to the occasion.
Above all, it's Iona's steady voice that cuts clear as a bell through the songs, stories and tales that comprise her Aberdeenshire roots. Verdict: Highly recommended!
---
ALUN PARRY
Tressell And Me

(4 / 5)
Independently released; no catalogue number
Alun Parry is a Liverpool University graduate and holds the coveted title of "one of the most incisive songwriters on Merseyside". BBC Radio Merseyside's Folkscene featured his music in a 2006 one-hour profile and a second one in 2009; The Liverpool Echo, in the run-up to European Capital of Culture year, named him, along with the city's other poets, playwrights, authors and songwriters, as the top 30 reasons why Liverpool was culturally great. He was chosen by BBC Radio 4 to present a grassroots music special to introduce Liverpool's European Capital of Culture celebrations.
Alun used to lecture in the old infirmary where Robert Tressell, Irish painter, decorator, sign writer and author of The Ragged Trousered Philanthropists, breathed his last. This "radio ballad", with a really punchy script peppered with Alun's own uncompromising but very entertaining songs, tells how his mother gave him the book as a child; he read Tressell's political philosophy, which inspired him to sing his own political material, rising to media fame as Merseyside's number one busker.
Robert Tressell was the author's pen-name; he was born Robert Croker in Dublin on April 18, 1870, the illegitimate son of Samuel Croker, a retired magistrate. He emigrated to Liverpool to find work, then to London where he changed his name to Noonan, his mother's maiden name. He moved to the coastal town of Hastings, where his unhappy marriage ended in divorce. He emigrated to Cape Town, South Africa, with his daughter Kathleen, where he organised the Irish militia that fought against the English in the Second Boer War. Returning to England, he wrote The Ragged Trousered Philanthropists, altered from The Ragged Arsed Philanthropists, in 1910 – the philanthropists of the title are the workers who acquiesce in their own exploitation in the interests of their rich bosses. Three publishing houses rejected the book, and Kathleen had to save it from being burnt by the dejected Tressell. He decided to emigrate to Canada, but died from pulmonary tuberculosis in Liverpool infirmary, aged just 40.
After his death, Kathleen showed the book to a friend, the writer Jessie Pope, who recommended it to her own publisher, Grant Richards. Grant Richards bought the rights for £25, but cut all the socialist 250,000-word ideology to just 90,000 words; an unabridged edition, with Tressell's original ending, was not published until 1955.
Alun says Tressell laid bare the bosses' ideology of blaming the working class – too much education, too lazy to work, and what he says is "the Daily Mail chestnut: too many foreigners, too many immigrants". But Tressell replaced the capitalist idea of money, "bits of tin", with "stuff" – a place to sleep at night, food, going to the show, all the necessities which the working population strive for. Imagine being shipwrecked on a desert island; you might have a thousand sovereigns, but money cannot buy "stuff". However, your friend has a tin of biscuits and a bottle of water; who, now, is the richer man? Tressell showed how capitalism enslaves the workers, and Alun explains how the whole concept of capitalism – such as the parasitical advertising industry, which contributes nothing to society and only exists to make someone rich – could be abolished, once the idea of "money" is shelved.
Tressell places the action in the fictional town of Mugsborough, based on Hastings: the original title page carried the subtitle: "Being the story of twelve months in Hell, told by one of the damned, and written down by Robert Tressell." His hero, Frank Owen, tries to convince his colleagues, but is continually mocked and brought down by the fellow workers who are brainwashed by their "betters".
Alun's songs include the great verses and music of 'The Ship Song', 'I Want Rosa To Stay', 'Greedy Fingers', 'All Hail To The Market' and 'Letter To Kathleen'. What does the world think of him? Folk hero Dick Gaughan enthuses: "In dark days like these, songs like Alun's are needed more than ever and they shine like a beacon through the fog of lies, disinformation and propaganda to present a working class view of reality. Great singer, great guitarist, great songwriter and hugely entertaining in live performance." The respected Roy Bailey celebrates: "Powerful stuff. There is something essentially Liverpool about the songs and the sound – songs that address the world we live in now." However, The Daily Mail rages in typical fashion: "Vile lyrics". What must be said is this appeal – as America, the UK and Europe lurch to the far right and drops over the abyss, we sure need you, Alun…
---
BILLY BRAGG & JOE HENRY
Shine A Light: Field Recordings From The Great American Railroad

(4 / 5)
Cooking Vinyl CV30
www.shinealight-joehenry.billybragg.co.uk/
Picture yourself in a motel in Flagstaff, Arizona, on the old Route 66, being lulled to sleep by a lonesome locomotive whistle… maybe you saw a Galloping Goose, a Santa Fe railroad car, a locomotive roundhouse in Colorado or a gigantic steam snowplough cutting a courageous path across The Great Divide. If you haven't been lucky enough to encounter these romantic experiences, then Billy Bragg and his friend and collaborator, American singer and songwriter Joe Henry, want to whet your appetite with this unique album.
Billy – the Bard of Barking, singer, songwriter, political activist and musical historian – has made no secret of his obsession with the songs and mythology of the United States, not least of his personal hero and his artistic forebear Woody Guthrie. With his friend and collaborator, American singer and songwriter Joe, Billy boarded The Texas Eagle at Chicago Union Station, a mighty train bound for the California coast across four days and 2,728 miles of winding track. Guitars in hand, the pair set up their recording equipment and made this remarkable CD, 13 railroad-themed songs from Hank Williams, Lead Belly, The Carter Family, Jimmie Rogers, Glen Campbell, Gordon Lightfoot and many more besides. They played in waiting rooms, in sleeping cars and in vast echoey stations, capturing all the railroad ambience. They had to keep an eye on the train, which paused to pick up passengers in St Louis, Poplar Bluff, Fort Worth, San Antonio, Alpine, El Paso and Tucson; finally, the train pulled in to Los Angeles Union Station at 4.30am, and Billy and Joe recorded their last song, accompanied by the first tweets of the dawn chorus.
Shine A Light traces the history of railroad music, and it's a fascinating tale; the opener is 'Rock Island Line', a 1929 composition by Clarence Wilson of the Coloured Booster Quartet, a singing group of employees at the Chicago, Rock Island and Pacific Railroad's freight yard at the Biddle Shops freight yard in Little Rock, Arkansas. Alan Lomax made a 1934 recording of Kelly Pace singing the song, accompanied by a group of convicts at the Cummins State Prison Farm; the blues singer Lead Belly accompanied him, and he recorded the song in 1937. Jazz singer George Melly released a single in 1951, and the British skiffle star Lonnie Donegan scored a huge hit in 1955.
Jean Ritchie was an Appalachian dulcimer player, born into a family of folk balladeers in the Cumberland Mountains in Eastern Kentucky. The Louisville and Nashville Railroad owned a passenger train that used to run by Jean's family home; however, the coal mines shut down and the train was discontinued. She released 'The L & N Don't Stop Here Anymore' in 1965, and attributed the song to her grandfather, Than Hall. It was made into a glitzy success by Johnny Cash, and it was notably covered by Michelle Shocked and Kathy Mattea. Now, Billy and Joe have fired the memories of the old Appalachian miners one again. 'In The Pines' was a Southern Appalachian folk song, dating back to the 1970s but often associated with Lead Belly; Glen Campbell is often mistakenly accredited as being the writer of the million-seller 'Gentle On My Mind', but it was folk and bluegrass fiddler John Hartford – however, it was the great Woody Guthrie who did compose the well-known and well-loved 'Hobo's Lullaby'.
Railroad folklore had a field day with prolific legends of 'John Henry', who is immortalised in ballads in just about every state in the US. John Henry was a steel driver, hammering holes to place the explosives as tunnels cut through. He won a race against an automatic steam hammer, but his heart gave out and he died. In fact, Guy B. Johnson, Professor of Sociology at the University of North Carolina, investigated the legend in the late 1920s; he concluded that John Henry was a real person who worked on and died at the Chesapeake and Ohio Railway's Big Bend Tunnel, near Talcott, West Virginia, in the early 1870s. There's a statue and plaque commemorating John Henry in Talcott today.
You can almost smell and taste the steam and the diesel as Billy and Joe trace a line through American railroading history and the incredible pioneering spirit that forged the US into a powerful nation. Here's to the endless track – whoo-whoo!
---
OCTOBER 2016
---
VICKI SWAN & JONNY DYER
Paper Of Pins

(4 / 5)
WetFootMusic WFM160530
I truly love Vicki and Jonny's relaxed, wonderful sound; the vocal harmonies and the inspiring musical programme blend in and gel to a superb degree, and Jonny's rippling guitar and accordion just enhance Vicki's array of bagpipes, her lovely, stunning nyckelharpa and the small army of glandolas, spinets, cowhorns, Scottish smallpipes, harmoniums and other instruments which fill their vehicle whenever they play a well-received concert. I count them as among my favourite folk duos – and it's one of my favourite producers, Doug Bailey of WildGoose Studios, who has a hand in this album, too.
For those of you who do not know the story: Vicki is half-Swedish by her mother, and she flew to Sweden to collect her first brand-new nyckelharpa, which is basically a beautiful mechanical keyed violin, played with a bow. The nyckelharpa has a long history; the oldest representation is a statue dating from 1350 in Källunge Church in Sweden, and earliest surviving instruments date from the 1600s. However, interest in the nyckelharpa waned in the 1950s, and only a few players remained; but today's enthusiasts can thank maker Eric Sahlström, who developed the modern instrument which quickly gained in popularity. Vicki has acquired a few nyckelharpas, and it's very easy to appreciate and fall in love with their unique, gorgeous and simply thrilling sound. She runs The Nyckelharpa Project, which strives to educate the British public about the instrument; there are something in the region of 80 nyckelharpa players today in the UK today, and more than 40 nyckelharpists were pictured in a Halsway Manor teaching weekend. By the way, it's pronounced: "nook-uhl-hahr-puh"…
This album is an absolute delight. First off is 'The Golden Glove', a traditional ballad fired up by Jonny's melody-making, about a lady who falls for a farmer, leaving a rich squire who gets jilted at the altar; Vicki's nyckelharpa weaves around Jonny's fine guitar work in a most appealing manner. Vicki employs a octave nyckelharpa in 'The Blantyre Explosion', first recorded in A. L. Lloyd's book Coaldust Ballads in 1951; the 'cello-like tone of the oktavharpa tells the story of this 1877 South Lanarkshire disaster, which resulted in 240 deaths, including a boy of 11. There were two more explosions in 1878 and, a year later, in 1879; these pointed an accusing finger at the incompetent coal mine owners, who were too uncaring to bring about safety procedures.
Vicki composed 'The Halsway Parade' and 'The Quantock Reel' for the aforementioned nyckelharpa teaching weekend; Jonny wrote the affectionate 'Friends', dedicated to true companions whose shoulders you can lean on, and 'The Bold Fisherman', a brand-new concept for a traditional song. Vicki devised 'Hunt The Hog', the sparkling hornpipe used as a coda to 'The Bold Fisherman' – and I still wake up from my bed in the wee small hours, humming the infuriating round for Jonny's 'Canon', a magnificent piece which has Vicki and Jonny building up as many instruments as they could, without trying to sound like an orchestra.
'Daddy Fox' is a bit of fun, and Jonny gets his cow-horn out for three unpronounceable tunes, the first one translating as 'Horn-tune For The Lost Mobile Phone'. Vicki employs her Swedish bagpipes for the two tunes remaining, and the album's title song is a fetching traditional proposal courtship from Kent. Vicki and Jonny live in the Essex town of Braintree, which hit the headlines in 2015 when a quick-thinking bus driver saved a naked resident from a fiery doom. He was in the bathroom when his house caught fire, and he escaped wearing nothing but his birthday suit. Jonny wrote 'All Hail', a song with a story that was too good to miss.
'The Wedding Suite', Vicki and Jonny's triumphant trio of celebration music, just about tops the lot. They composed the three pieces on the occasion of two dear friends getting married, and it's an absolute joy to hear; if fact, the whole album is brimful of fine things, with the sound of Vicki's nyckelharpa the icing on the cake. May they prosper greatly!
---
BEL BLUE
Our Places

(3 / 5)
Dog Rose Records DRRCD 001
Bel Blue was born in Belfast, but she's settled in Cardiff for most of her life; she's an appealing songwriter, creating mysterious and gentle paths for the listener to explore. Our Places is Bel's tribute to the wonders of South Wales, and she discovers little-known spots and delights which take her fancy; the front cover shows her balancing in a precarious position, on a rope swing by a river. The song 'Our Places' flows dreamily onward, Bel's gentle-strummed solo guitar and butterfly-fragile voice imitating sparkling, rippling Welsh rivers as they flow to the sea: "These are our places, our sacred spaces, our hidden places where we belong…" 'Waterfall' and 'Nant Ddu' just add the finishing touches to the quiet, pastoral picture.
Our Places sprang out of Bel's idea to record an EP for songs in the spots where they were composed; so she and Kevs Ford, producer and owner of Dog Rose Studios, set up a couple of microphones in Cardiff, close to the River Ely and – barring interruptions from noise from the busy railway and thundering traffic – recorded the original 'Our Places', emerging gradually as the title track for an album. Kevs, who founded the experimental Blaenau Ffestiniog-based Welsh-language ska-funk band Llwybr Llaethog with fellow musician John Griffiths in 1985, was instrumental in producing and playing guitar and harmonium on Bel's CD, resulting in an echoey, blissful and peaceful feeling. Llwybr Llaethog is Milky Way in the Welsh language, and their 1986 debut release was Dull Di Drais, an EP for Anhrefn Records, which combined the band's left-wing political messages with a trademark sound of turntable scratching, audio sampling, hip-hop and cut-and-paste production. The Radio-1 DJ John Peel was one of their fans, and he heavily promoted them by playing their tracks.
Bel's accompanying musicians are Welsh Celtic Fiddle winner, physics researcher and university lecturer Jamie Nemeth, from Pontardawe, who adds edgy violin to her soundscape, mandolinist and guitarist Ben Steer and Andy Constable, who contributes percussion. The Welsh climate and weather systems could be described as 'Atlantic', which limited Bel's dream of open-air recording; and the shelter of Kev's studio meant that all tracks on the album were recorded in one take, to simulate completely natural sound – and it works successfully. The opening track is Bel's lament to a faded love affair that has lost its way, 'Longings Gone'; she simply says: "Every story needs a villain; I never meant you to be mine."
Bel's debut collaboration with Kevs is highly promising; lets hope that a future album grows wings and flies.
---
GEORGIA RUTH
Fossil Scale

(4 / 5)
NAVIGATOR099
It's all change for Georgia Ruth; the singer-songwriter and multi-instrumentalist has just swapped Caernarfon for Cardiff and her Bryn Derwen Studio for a new, ambient sound, and she's turning out brilliant, burning songs of desolate lost love. Georgia is out on her own with her new image, and she's venturing across the borderline that separates folk from pop; but now and then, she revisits that old familiar ground – for instance, she pays respect to icon and songsmith Meic Stevens with his well-known Welsh-language 'Sylvia', but she ventures into new territory with her amazing 'Supermoon'… it's a well-known folklore superstition that staring at a full moon could send viewers slightly crazy, and her voice just layers up again and again with a myriad of spooky electronic sounds to enhance it.
Georgia Ruth was planning to use Bryn Derwen, but the sudden sale of the premises in five days encouraged her to record tracks in London and friends and collaborators The Manic Street Preachers' Faster Studios in Cardiff. The album was finally pieced together in Mwnci Studios, co-produced with Italian producer Marta Salogni and long-time collaborator David Wrench some 11 months after those initial sessions began.
The three brothers from Cowbois Rhos Botwnnog, guitarist and vocalist Iwan, bassist Aled and percussionist Dafydd, are the mainstay of Georgia's session band, with Suhail Yusuf Khan on sarangi and Meilyr Jones on vocals and percussion. The opening track, 'The Doldrums', is reminiscent of the land of Arfon, a magnificent landscape where, no matter how beautiful the scenery is, you just might want to move on. 'Cloudbroke' marks the final break-up: "Here I go again; hearing your name in strange places; they told me that time can do so much, but it just seems that time defaces…" It doesn't matter what instrument that Georgia wants to employ, but it's an undisputed fact that she's a helluva songwriter, too. Her harp might give way to the piano and the other keyboard family, but it still stands alone, one of the proud celtic (and West African and Latin American) family.
'Grand Tour', the stark and beautiful 'When I Was Blue' and the desperately sad 'The Bodies' mark her peaks, but it's the last two tracks – 'Good Milk' and 'China' – that really test her mettle in the songwriting stakes. She concludes the album in the story of the parting of the ways: "I will let the good milk go sour, and the good geese go south, and a good girl gone wild is hardly worth the broken mouth…" and: "You never come round anymore… you built your Jacob's Ladder in the garden on top of the building where you left the scene, leaving all your photographs from China…" Fossil Scale marks a watershed in her artistic life, a turning point where she must decide whether to abandon her heritage and forge ahead down the pop road. It's good to know that Georgia Ruth Williams can stand proudly with her feet in the Welsh Roots and the ambient, spacey camps.
---
THE GENTLE GOOD
Ruins / Adfeilion

(5 / 5)
Bubblewrap Records BWR027CD
The Gentle Good is Cardiff singer-songwriter Gareth Bonello's stage name, roughly translated in both Welsh and Italian. Ruins/Adfeilion is a treasure chest of Gareth's captivating showers of guitar accompaniments and his deeply penetrating and utterly precious songs, in Welsh and in English, compositions that gently creep up on you and caress your consciousness. It's Gareth's fourth album, after his 2008 debut While You Slept I Went Out Walking, his promising 2011 Tethered For The Storm and and 2013's Y Bardd Anfarwol (The Immortal Bard), both the recent albums nominated for the Welsh Music Prize. Y Bardd Anfarwol, which tells the story of the famous Chinese poet Li Bai, was written during Gareth's residency with the Chengdu Associated Theatre of Performing Arts in Southern China; it was awarded the Welsh language album of the year award in 2014 and was the inspiration behind an award-winning play, Rhith Gan, which was staged by Theatr Genedlaethol at the National Eisteddfod in 2016.
Ruins/Adfeilion, recorded in five days at Dylan Fowler's excellent Stwdio Felin Fach in Abergavenny by producer Llion Robertson, with Dylan engineering and contributing mandocello, explores themes of identity and social justice in the harsh environment that is the British state today. Georgia Ruth lends her voice and harp, while Callum Duggan is empathetic on double-bass and Jake Ecclestone skilfully blends percussion. Solo harmonium heralds the opening folk song 'Gwen Lliw'r Lili' (Gwen The Colour Of Lily), from the 1844 collection Ancient National Airs of Gwent and Morgannwg  which was entered by collector Maria Jane Williams, a friend of Lady Llanofer, in the Abergavenny National Eisteddfod and was awarded first prize; it's a statement on the influence that Welsh folk music has on his performance. The tumbling guitar instrumental 'Un I Sain Ffagan' (One For Saint Fagans), which creates a rainbow of notes, is Gareth's own testament to Saint Fagans National History Museum, his former workplace where he first discovered traditional Welsh music; In May 2016, he began studying for a PhD with the University of South Wales and Y Coleg Cymraeg, looking into the music of the Khasi Hills in North-east India and the shared history with Wales as Welsh Methodist missionaries started arriving in the 1840s.
'Pen Draw'r Byd' (The Far Side Of The World) is a song, inspired by a common theme in Welsh folk music, about a young woman awaiting her love's return from the cruel sea – but she breaks from tradition, abandons her sailor and vows that should he return from the dead, complete with a crown of seaweed and sand, she would turn her back and let the moon drag the sea and everything in it to the far side of the world. 'Rivers Of Gold' is the ultimate put-down, demonstrating Gareth's barbed and incisive writing on the callous grab-it-all attitude encouraged by The Establishment today: "There's some with more money than they'll ever need; we bow to their wealth and kow-tow to their greed…" He observes "the people who stand in the rain and stare at the water as it pours down the drain; They pray to their gilded idols for more and lay all the blame at the feet of the poor…" and the memorable chorus: "Rivers of gold, that's what everyone's told, as bright as the mid-winter sun; rivers of gold, what a sight to behold – it's a river that never will run…" It's a lesson in superb song mastery, and Seb Goldfinch's shimmering arrangements, beautifully executed by the Mavron Quartet, are just the icing on the extremely satisfying cake.
The piano instrumental 'Ruins/Adfeilion' gives the meaning that the human race can draw inspiration from ancient traces, such as traditional music, but had better beware of the hidden danger that lurks within. 'Y Gwyfyn' (The Moth) and 'Suffer The Small Birds' is memorable and haunting; and 'Bound For Lampedusa' addresses the plight of refugees, who look on embarking on a dangerous Mediterranean voyage, packed into one small boat, as their one single hope. Seb's brass scoring and Gareth's dreamy lyrics serve to pinpoint the daily nightmares the exiles undergo; it's true to say that Gareth stands with Martyn Joseph, Lisa Jen Brown and all the other significant Welsh songwriters who have a burning need to influence their audiences into realising that crafting songs is a work of art and that something is rotten in global society which must be eradicated. I could listen and revel in Gareth's fabulous musicianship and wonderful writing for ever and ever; this must be the time, surely, when the listening public gets on its feet and applauds this guy for creating a work of real significance.
---
MICK McAULEY
Highs & Bellows

(5 / 5)
(No catalogue number)
Mick is a Kilkenny button accordion master and a member of the Irish-American band Solas, who sprung from the city of Philadelphia. In 2005, he recorded Serenade, a highly-acclaimed duet album with Solas member and ex-Cherish The Ladies fiddler, New York City-born Winifred Horan; Highs & Bellows sees him with another Kilkenny musician, the wonderful guitarist Colm O Caoimh, who has paid his dues touring internationally as part of Waterford-based Caladh Nua. All 13 tracks on this album are a joy to experience and to savour.
The opening track, 'Mayor Harrison's Fedora', explodes with a joyous shower of notes, with Mick's fingers just a blur and Colm's empathetic strings giving playful support and feeding energy into the traditional and the Matt Peoples-composed reels. Mick wrote the first and the third tunes in 'The Constellation Slide Set', 'Star Of Slieveamon' and 'The Plough And The Stars' cradling the traditional 'Star Above The Garter'; his portfolio of written tunes help to bolster the incredibly-strong Irish music culture. The third track is the well-known traditional piece 'As I Roved Out'; Mick sings only two songs, but his soft, warm voice is rich and measured, and you can't help but look forward to 'Paddy's Green Shamrock Shore'. As expected, it turns out to be a beautiful blinder.
Mick and Colm saunter effortlessly through the mind-boggling notes of the famous 'Indiffèrence', written in 1942 by the Italian musette accordionist Tony Muréna and Josef Colombo, and they make an excellent job of 'Domino' as well. Mick composes the sparkling 'Ballycotton Jigs' and delicate, lovely 'Doireann's Waltz', and the whole set goes out with an bang with 'An Nead Scamalach', the traditional reels 'The Bird's Nest' and 'The Moving Cloud', Mick and Colm firing on all cylinders. Highs & Bellows is a rip-roaring smacker of an album, and it thoroughly deserves five stars.
---
LOUISE JORDAN
No Petticoats Here

(4 / 5)
Azania Records AZA04CD
This is a really remarkable songwriting project at the hands and beautiful voice of Louise, who was born in Winchester, grew up in Salisbury and now lives in The New Forest. She moved to Birmingham University, trained as a teacher and worked in schools in East London, where Havering Folk Club was based right opposite her house. She finally quit teaching and has made her living as a full-time musician; No Petticoats Here was devised after a trip to Ringwood Brewery brought a local heroine, Lovey Warne, to Louise's attention. She says: "A song and two tours later, I was taken by the idea of sharing the real life stories of  remarkable women through song. Finding out about Dorothy Lawrence's courageous journey to the Western Front coincided with my frustration that women's stories were somewhat lacking from the centenary commemorations of the Great War."
The album title is taken from the words of Lieutenant General Sir Arthur Sloggett, rejecting Dr Elsie Inglis's offer to take a medical team to support the British Army: "My good lady, go home and sit still. We don't want any petticoats here." Louise calls on several fine musicians and a spectacular female chorus as her tribute to the women who helped win the First World War: Ada Yorke, a trainee nurse who worked her way up to be Matron-in-Chief of the Army's Southern Command; Vera Brittain, a writer, feminist and pacifist who delayed her Oxford University studies to serve as a nurse in Malta and France and wrote 'Perhaps', set to music by Louise, as a loving memorial to her 20-year-old fiancé, killed by a sniper; Elsie Knocker and Maisi Chisholm, both keen motorcyclists were ambulance drivers at Veurne, Pervijze and Diksmuide; and the remarkable story of Dorothy Lawrence, just 17 when War was declared, who travelled to the Western Front on a bicycle she bought for £2 and impersonated a male soldier.
There are many tales about brave women; Louise de Bettignies, about whom Louise wrote 'Queen Of Spies', was employed by the British Army to gather information about the Germans who overran her home town of Lille, but was arrested and interrogated by the same officer who was responsible for Edith Cavell's execution, and died in prison. Louise wrote 'Toil, Women, Toil' about the army of women who did dirty, dangerous work in the munitions factories; French Field Marshall Joffre said in 1916: "If the women in the factories stopped work for 20 minutes, the Allies would lose The War." Sarah Ayrton was a brilliant engineer who was denied a degree because Cambridge University only issued certificates to women, and supported her family from selling embroidery to teaching – however, she was the first woman to be elected a member at the Royal Institute of Engineers. She invented the Ayrton Fan to clear gas from the trenches, and 104,000 were issued to troops on the Western Front; Louise wrote 'Ripple And Flow' for her.
Louise, who includes guitar and piano in her performance, fashions her songs with bright originality and compassion, and her quality soprano voice admirably gilds her material. No Petticoats Here is touring the UK, stopping off at St Thomas's Church in the village of Redwick, near Newport.
---
NICK DOW
On Track

(4 / 5)
Old House Music OHM809
I first encountered Nick Dow and his admirable performance in the 1970s, and he was one of the vanguard of guests booked when the fledgling Llantrisant Folk Club was just finding its feet. Alone with his strident, melodious guitar, Nick cut an imposing figure; it was as if he took on the dogged spirit and exquisite technique of Nic Jones. However, he quit the folk scene; he and his wife Mally disappeared to the fells of Lancashire, where he spent time building up his sign-writing and gypsy wagon restoring business. Now he is back playing again, and he has released 13 of his most requested songs which he has recorded over the past six years – ranging from 'Through Bushes And Briars' (recorded in 2013), 'The Nightingale', from the singing of Old Mr Grantham the Surrey carter (2013), which Nick describes as "a gem of a song", the stage song 'The Rosebud In June' (2015) to the lovely 'Ye Lovers All', which Nick learned from the Irish ballad singer Len Graham 20 years ago.
This album, just Nick and his guitar, is a treasure chest of English, Irish and Traveller tradition – American, as well, as Nick presents for his final song Judge Fred Keller's inspiring chorus 'Blue Mountain', a true story about the remote Mormon town in Utah called Monticello, a hundred miles from the nearest railhead, the mesa Horse Head Mountain and the life of the cattle drovers and cowboys, many of them running from the law. 'The Faithful Horse' is another true tale, told by a traveller, about a police raid on a traveller camp which resulted in the death of an old horse; "The muskras stormed the tan" means the police stormed the camp, frightening the horse, which bolted and which was knocked down. Nick heard 'The Blackmith' around a camp fire at Stow horse fair; he says in the notes: "Hearing the horses purring and seeing the firelight gleaming on the wagons and trailers round the field, and watching my wife Mally nursing a little Gipsy child as he fell asleep with the tune of 'The Blacksmith' ringing out clear is a memory I will take to the grave." Nick offers the collection for your pleasure – he is a musician of such good taste and burning love of his folk songs that, rest assured, you will enjoy and appreciate the album as much as I have.
---
SEPTEMBER 2016
---
ALLAN YN Y FAN
Newid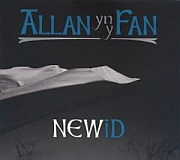 (4 / 5)
Steam Pie Records SPCD1018S
The album's Welsh title translates as Change; two years have gone since the departure of the lovely Meryl, and Allan Yn Y Fan have recruited in her considerable gap the sparkling silver voice of Catrin O'Neill and veteran fiddler Alan Cooper, an inspiring musician who has gathered many admiring compliments under his belt. This album, enclosed in the wonderful artist Chris Neale's painting of the spectacular Brecon Beacons, is a total joy; both Catrin and Alan have contributed new ideas, new songs and new tunes, and the band are ready and willing to show their exciting revitalised mettle.
Newid comes after the band's 20-year musical odyssey, with four albums, one EP and Cool, Calm And Collected, a 2014 compilation; Allan Yn Y Fan's portfolio is a heady mixture of well-known songs, dressed up with strong and proud arrangements, and traditional and written tunes from the rich, overflowing welsh folk scene. Catrin takes the lead on 'Marwnad Yr Ehedydd' (Elegy for the Lark), her beautiful voice just brimful with emotion, female harmonies and the instruments just taking off; the song is generally attributed to Owain Glyndŵr, the last native Welsh person to hold the title Prince Of Wales. The track segues into Kate Strudwick's 'Tune For A New Bought Accordion', her writing blossoming and maturing on a wondrous, dancing jig. 'Sbaen Wendydd' offers two gems from the Welsh Folk Dance Society collection Blodau'r Grug marking Welsh and Spanish tune connections, and a macaronic 'Can Merthyr' bemoans a demanding wife from hell. Chis Jones' 'O'Connell's Extension' celebrates supermarket wars in Brideswell, County Roscommon; between them, they offer anything from bars to burials in this tiny hamlet. 'Cooper's Bow', by the aforesaid Alan, is brilliant fiddle mastery and a workshop for fiddle scholars everywhere.
'Dafydd Y Garreg Wen' is one of Wales' most famous airs, composed by the 18th-century harper David Owen with lyrics added nearly 100 years later by John Ceiriog Hughes; Catrin copes admirably with a whole regiment of classical divas, who had claimed this song as their own. The band thank the amazing Robin Huw Bowen for pointing out the slip-jigs 'Jig Pultague' and 'Taflwn Yr Hosan' to them; and Catrin interprets the unusual and utterly lovely 'Y Gaseg Felen', collected by Merêd Evans, as the high point in Allan Yn Y Fan's repertoire on this album.
The songs and the enticing tunes keep flowing until the end of the album; Kate composed the serene 'Tune For Lillian', as the result of a very unexpected legacy from her landlady who she hadn't seen for 35 years, and the haunting 'Dwr Glan' – a custom of the New Year's Water, which Calennig singers would sprinkle on the doors of the houses for good luck in the coming year. 'Gorthrwm Y Gweithiwr', a song of Beaufort in the Gwent Valleys, tells about the oppression of workers and warnings what will happen to the masters come Judgment Day. Chris composes 'Bishop Of Llandaff's' and the band pays respect to 'Frank Hennessy's Kairdiff Quicksteps'. The whole album goes out on a high in 'Ym Mhontypridd Mae'n Nghariad'; Linda Simmonds keeps the energy flowing, and Geoff Cripps solidly anchors the whole shebang with his guitar and bass. All in all, it's a very positive album, overflowing with confidence and sheer vitality – for God's sake, buy it!
---
AUGUST 2016
---
PLU
Tir A Golau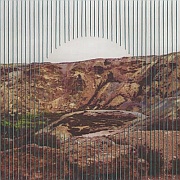 (4 / 5)
Sprigyn Ymborth SY 022
GWILYM RHYS BOWEN
O Groth Y Ddaear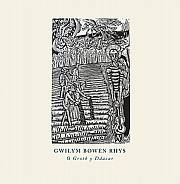 (5 / 5)
Fflach Trad CD358H
Two significant Snowdonia-based albums have just been released, and 23-year-old singer/musician Gwilym Rhys Bowen is instrumental – no pun intended – in taking Gwynedd music out to the masses. Gwilym is brother to the sibling alt-folk trio Plu, which translated from the Welsh language means Feathers; they have recorded an impressive CD Tir A Golau (Land And Light). He is also prominent in the Welsh-language rock band Bandana and a significant artist in the all-Wales folk development organisation trac. Gwilym was picked to join the high-profile 10 Mewn Bus, instigated by trac project officer Angharad Jenkins, in which ten musicians toured Wales in a bus, meeting and learning from the song carriers – traditional singers – and collaborating with each other to create new music, leading on to a concert tour. The glorious sound of Gwilym's Welsh bagpipes – heralding the first of the Songchain shows in the St David's Hall Lefel 3 lounge – burns in the memory; Songchain , a joint production between trac and Theatr Mwldan, toured theatres and arts centres around Wales, and was judged to be such a success that it generated a second Songchain a year later. Gwilym's debut solo CD, O Groth Y Ddaear (From The Earth's Womb) is just out now, and he promoted it with an hour-long show in trac's Tŷ Gwerin yurt at the Abergavenny Eisteddfod in August.
Plu are Gwilym and his sisters Elan and Marged; in the album Tir A Golau, the sisters conjure ethereal and angelic harmonies which swoop and soar and which are absolutely gorgeous and so spot-on. Gwilym empathetically uses the banjo and the acoustic fingerstyle guitar to enhance and shape the lovely, unique essence which captures their beautiful home territory of Eryri to perfection. The delicately-chimed glockenspiel fills out the tracks; the cloud-like voices drift and float in a dreamy way, relaxing and soothing. The critics and the media say that Plu have a country-flavoured sixties sound, but my opinion is that Gwilym, Elan and Marged create an inspirational aura in the alt-folk field, something that has not been attempted before. They are really out on their own.
Aled Hughes of Cowbois Rhos Bottwnog engineers some expert production – bar 'Arthur', which was produced by Robin Llwyd Jones and which features Mari Morgan on fiddle – with Aled's brother Dafydd on percussion and the Cowbois' colleague Euron Jones on pedal steel guitar. The seven songs on the CD were written by Plu, except for 'Dwynwen' (written by Endaf Emlyn and Colin Keilloh), 'Hedfan', (Hovering, the work of Endaf Emlyn and Hywel Gwynfryn, recorded live at Y Llofft in the Tafarn Y Fic pub in the Llŷn village of Llithfaen) and the traditional 'Ambell i Gân' (An Occasional Song). Highlights include 'Byd O Wydr' (World of Glass) 'Gollwng Gafael' (Letting Go The Grasp), 'Arthur' and 'Simsan' (Unsteady). Plu have really elevated themselves into the top flight with this sparse, understated little jewel of an album; for myself, I cannot wait to hear and see them live.
Gwilym, however, is touring solo with his album O Groth Y Ddaear , which is bound to delight, amaze, move and convert anyone who hears it. Gwilym's roots are in his milltir sgwar, or home patch; he was born in the village of Bethel, in the imposing area of Arfon, the land between Snowdonia and the Menai Straits, and writes prolifically and lovingly about the area's history; in the opening track, 'Cwch Dafydd 'Rabar' (Dafydd 'Rabar's Boat), Gwilym writes about his nearest town, Caernarfon, the slate quay where North Wales slate was shipped to the four corners of the globe for roofing protection, the busy livestock market on the Maes and the old pub that is still going strong. He sings a capella, accompanied by the voices of Calan member Patrick Rimes and Robin Llwyd Jones. He repects and loves the traditions of Wales, too; Patrick plays his beautiful fiddle in 'Canu'n Iach I Arfon' (To Bid Farewell To Arfon), by nineteenth-century poet Llew Tegid, in which Gwilym sings of resisting the temptations of the city, concluding that he would rather stay in the land he loves. He revisits the folk song 'Bachgen Ifanc Ydwyf I' (I Am A Young Lad), collected and sung by the much-loved and respected Merêd Evans, language activist, head of BBC Wales Light entertainment, editor, historian and notable performer of Welsh-language folk music who was born in 1919 and died, aged 96, in 2015. 'Bachen Bach Ydwyf I' was the opener in the 10 Mewn Bws original CD, with Gwilym singing it; here, his strong, seasoned voice is both utterly convincing and totally impassioned.
Gwilym does not play the Welsh bagpipes on this album, but he accompanies the 13 tracks with guitar, mandolin, bouzouki and harmonica. Patrick does a sterling job on fiddle and whistle, and Scottish/Welsh harper Gwen Màiri Yorke adds a shimmering, delicate touch. Gwilym deliciously mixes his beloved Welsh tradition and his created songs; 'Owain Lawcoch' (Owain the Redhanded) salutes an unsung hero, Owain ap Thomas ap Rhodri, the last heir to the throne of Aberffraw and the Welsh kingdoms and the great nephew of Llewelyn 'Ein Llyw Olaf'. He fought on the side of the French in the 100-Year War; his lifelong goal was to return to his homeland to claim his rightful throne from the English overlords. After many failed attempts to return, he was assassinated on the order of King Edward III, destroying the dream of an independent Wales – in Gwilym's words: "For the time being."
The lovely Gwyneth Glyn duets with Gwilym in the finely-crafted poem 'Galargan' (Lament), which goes back over 250 years; Gwilym plays the part of a man grieving the loss of someone dear to him, while the other tries to console him. 'Gwen Lliw'r Lili' (Gwen The Colour Of Lily) is an unusual and haunting melody, taken from The Ancient National Airs Of Gwent And Morgannwg, the collection which won first prize in the 1844 Abergavenny  Eisteddfod for Maria Jane Williams, friend of Lady Llanover; Maria published one verse, for which Iolo Morgannwg added a second and Gwilym wrote a third. He adds two verses to Bugail Hafod-y-Cwm (The Shepherd Of Hafod-y-Cwm), which he says he learned from Merêd Evans' wonderful singing, and he wrote 'Can O Fawl I'r Cwrw' (A Song For Praise Of The Beer) under the influence – not of beer, but of 18th Century folk poetry, which he has tried to replicate their internal rhyming in this ode to the strong stuff. I first heard Tomi Jenkins and his Swansea band Cromlech singing the triban 'Llanerch-y-Medd', a village in the centre of Ynys Môn, Anglesey. The old song had but one verse, but Gwilym dresses it up by writing an extra three verses and enhancing it with his stylish flair.
Gwilym and the late musician Simon Owen, who died at the young age of 50 in 2006, write three uplifting tunes which have blended into the very healthy session tradition; Gwilym's two compositions, 'Moel Rhiwen' (named after a local hill with breath-taking views) and 'Cam Deiniolen' (Dieniolen's Injustice) precede Simon's 'Morgawr' (Sea Monster), a popular tune that Gwilym picked up from pub sessions around Wales. 'Ben Rhys', written by Gwilym and Sian Arianwen Harris, is a striking tribute to Gwilym's great-great-great-grandfather, who was one of 114 colliers who perished in an explosion in the Cymmer colliery in the Rhondda Valleys on July 15, 1856. The colliery was owned by George Insole, who built Insole Court in Llandaff, Cardiff. The mine managers were responsible for providing the miners with Davy safety lamps, but had failed to do this; trapped gas coming into contact with naked flames from the workers' candles had suddenly ignited. The official enquiry that followed found that inadequate ventilation had caused a build-up of gas, and the jury brought in a verdict of manslaughter. However, no compensation was paid to the families of the miners concerned. Five of the mine managers went on trial at the spring assizes in 1857; the case against two was dismissed, and the judge directed the jury to discharge one of the others and advised them to acquit the remaining two. The Cymmer villagers seethed with anger and the bitter feelings lasted for many years. Gwilym says: "This kind of injustice crops up throughout Welsh history; we must remember the suffering our forefathers faced as we look to the future."
O Groth Y Ddaear wraps up with the stunning, sparse 'Y Gwydr Glas', a Llŷn peninsula song in which the girl leaves a message from her love, telling him that if he comes knocking on the blue glass, some lad from the next parish has taken her away. I have listened to and revelled in Gwilym's artistry many times, and I intend to listen intently over and over again and not tire of it. The album was produced for Stiwdio Sain by Aled Wyn Hughes; Gwilym simply went into the studio and recorded the tracks in a one-off situation, which he reckons is that the album is more direct, more intense, more immediate. My reckoning is that O Groth Y Ddaear is just spectacularly jaw-dropping – and the Fflach Tradd label deserves to be lauded and congratulated. It's that good.
---
GRANNY'S ATTIC
Off The Land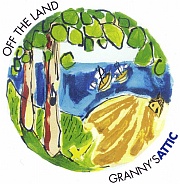 (4 / 5)
WildGoose Studios WGS416CD
Granny's Attic are three young lads from the city of Worcester, exceptional musicians and very fine harmony singers who play traditional music with punch, boundless vitality and with loads of attitude. They were nominated in the 2014 Young Musician Of The Year competition, and Jon Boden of the late lamented Bellowhead has acclaimed them as having "great tunes, great arrangement and great energy." Meet Cohen Braithwaite-Kilcoyne, melodeon and anglo-concertina, George Sansome, guitar and Lewis Wood, fiddle and mandolin; apart from the trio's dazzling welter of age-old songs and ballads, Lewis composes some exquisite schottisches, hornpipes, jigs, reels and beautiful airs which are peppered throughout this album.
The opener is celebrated shantyman and author Stan Hugill's rip-roaring sea-song 'Away To The South'ard', quite a rarity in that nobody has picked it up – expect a rush of covers when everyone realises what a good job Granny's Attic have made of it. 'Lacy House' and 'Right Under The Bridge' proves that Lewis can proudly hold his head above the Cuttings, the Sweeneys and the tune-writers of this world, while the trio has created the well-known pot-boiler 'Horkstow Grange' into a stately work of beauty. Lewis, Cohen and George have moulded this album into a shimmering cascade of sparkling runs, with the instruments tumbling after each other – it's a fantastic and very exciting sound.
All the tracks – especially 'The False Lady', 'The Death Of Nelson', 'Rod's' and 'After The Floods' – have much to commend them. The closing opus, 'Two Brothers', tells a ghastly tale of sibling rivalry which leads to a most horrible murder; Lewis contributes two tunes which brings the whole shebang to a close. One small niggle: there's a strong South Midlands voice which does seem a tad forceful and pub-folkish when it's exposed alone. However, it blends in superbly in harmony – and that's what Granny's Attic are about, creating a unique, wonderful noise. Let's hope that we hear much more of them; these guys are very special indeed.
---
CROWS
Time To Rise!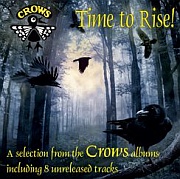 (5 / 5)
WildGoose Studios WGS 415 CD
Crows were formed in 1977, made two LPs and stopped working in 1987. The heady mix of four strong voices melded in startling harmony combined with a cascade of acoustic instruments generated immense pleasure and amazement from their fans everywhere. This is a selection of six tracks from their debut album Crows, issued on the Dingle's label in 1981, two tracks from the 1986 Dragon Records LP No Bones Or Grease , and an incredible eight tracks which were recorded for radio broadcast and never released.
The quartet was born from a meeting in the Benfleet folk club in Essex. Flyers advertised a concert by folk supergroup Bandoggs; the guests that night were a young Swindon duo, Mick Ryan and Jon Burge, and there to see them were an up-and-coming London-based duo Silas, James Patterson and Ralph Jordan. "We could be a supergroup", one of the four suggested – "and be called Crows", said Mick. Their debut public appearance was supporting Kitsyke Will in Pately Bridge, north of Harrogate, in 1978, and this CD represents the cream of Crows' well-planned repertoire in those 10 years before the four members went their separate ways.
New recruits were drafted in to fill the gaps left by the departing founder members; multi-instrumentalist Dave Bordewey, Jim Younger, violin and keyboard player Steve Faux and – a year before the break-up – Nick Passmore. The CD is also dedicated to the late Ralph, whose premature death in hospital shocked everyone. His mighty input to the band is very prominent from these recordings, and it's thanks to this very accomplished sound engineer that the first album and the BBC radio tracks were saved. Ralph was also a great arranger of classical pieces for his duet concertina; Ralph and Dave's 'Gavotte en Rondeau', by Johann Sebastian Bach, is an exquisite two-minute example of mastery of the instrument.
Time To Rise! positively explodes from the speakers with the opening track, 'Bold Wolfe'; smouldering instruments suddenly give way to a capella voices, building up to high, brilliant harmony. 'The Antelope', the title track, 'Time To Rise', and 'Sidmouth Days' celebrate Mick's long and wonderful art of song-making. From the 1981 Crows album to his collaboration nowadays with fabulous guitarist Paul Downes and his folk opera A Day's Work, he does not disappoint one jot. He hones and shapes the song to a subtle, smooth finish which bolsters the tradition and gives it strength, but always stamps it as one of his portfolio. 'The Antelope' and 'Sidmouth Days' were collaborations with James.
'Napoleon's Farewell To Paris' presents a fascinating story; The Irish sea captain Tommy Flynn sang his heavily-truncated 'Napoleon Bonaparte' in a session at a Bangor pub in Gwynedd, North Wales, and the song spread like wildfire all around these islands – in fact, the song was so well-known that it spawned a parody entitled 'Napoleon Goes Boozing'. However, Crows display a longer version, sung to a different tune, and the ballad explains some of Tommy's obscure references. James found it while researching in the Cecil Sharp House library, and this radio broadcast displays stunning harmonic arrangements.
All the songs, from Ian Campbell's 'Coast Of Peru', though Chris Foster's 'When This Old Hat Was New' and the wonderful shape-note hymn 'Northfields', to the lovely Sandy Denny piece 'Long Long Time' and Laura Nero's 'And When I Die' are really inspiring; not a track is wasted. This album is a vivid flashback that shows just how significant and spellbinding Crows really were.
---
JULY 2016
---
ROSS AINSLIE & ALI HUTTON
Symbiosis

(5 / 5)
Great White Records GWR004CD
What a truly splendiferous, totally cracking album! Ross and Ali, founder members of the Scottish super-group Treacherous Orchestra and musicians of many leading bands including Old Blind Dogs, Capercaillie, Shooglenifty, Salsa Celtica and Dougie Maclean, have created a brilliant, sparkling gem with elegant mastery as the exciting watchword. Ross and Ali met in the Vale Of Atholl Pipe Band when they were 12 years old, and the boys were guided by one of the most influential pipers for years, the late Gordon Duncan, who passed away in 2005 – and it is Gordon's legacy and excellent teaching that has fashioned a really fine package of incredible, switchback runs and shimmering, lovely tunes.
The great fiddler and composer Duncan Chisholm, who plays with the Julie Fowlis Band and is a founder member of the folk-rock band Wolfstone, talks of connection, the passing and sharing of emotions that drives all the world to create: "You have two musical minds, connected first and foremost as lifelong friends. They are connected by the same ingenious teacher, connected in their outlook on life, their shared passion for pipes, for Scotland and Scottish music. They are connected in their zest for travel, the inspiration they take from other cultures and in turn how they inspire all those who hear them, wherever in the world that might be. They represent the best of what their generation is bringing to the bright, sparkling, colourful music that emits from our shores in the 21st Century… the tunes are great, the playing is fantastic and the connection between them is undeniable – a glorious album."
And a glorious album it is, too. Treacherous Orchestra colleague Duncan Lyall accompanies Ross and Ali on double bass, electric bass and Moog, while Martin O'Neill executes some very tasty bodhran and Gus Sicard deputises with pipe band snare drum on only one of the nine tracks, 'Grans' – two tunes composed by Ali, 'Mrs Jane Kennedy of St Anne's, Methven' and 'India's'. As far as composing goes, Ali has the lion's share while Ross collaborates with him to produce some stunning fingerwork, for example 'Sam I Am' – and Ross writes some pretty heady stuff on his own, for instance 'Chris Grace's Joy' and 'Love At The Loch'. Both are excellent on cittern, banjo, guitar and harmonium, but their greatest love are the whistles, Ali's Highland pipes and Ross's Border pipes – they pay tribute to Gordon Duncan with his 'Fourth Floor', to Tom Gibbs ('Gibbo's No 1'), to Martyn Bennett with 'Ud The Doudouk' and to the fiery, super-strong Scottish culture with the last tune, the traditional 'Hug Oiridh Hiridh Hairidh'.
Producer Andrea Gobbi at Carrier Waves Studio is given a salute with 'Gobbi Wan', written by Ali; Andrea has created a simple, spectacularly-clear sound in which the pipes, the whistles and the bodrhan can roam and play and are given their head. The Scottish folk scene should be very proud of these tracks and should celebrate both loud and long. Ross and Ali – good on you!
---
JIM CAUSLEY
Forgotten Kingdom

(5 / 5)
HMCD41
I truly love the many exciting musical projects and the brilliant West Country-spiced songwriting inspiration which Jim engenders; this outstanding album is the well-respected Devon folk singer and accordion player's fifth solo CD and the first for Hands On Music, the label started by fellow Devon residents, Show Of Hands creators and jolly nice chaps Phil Beer and Steve Knightley. WildGoose Studios director and producer Doug Bailey released four impressive albums of Jim's artistry: Fruits Of The Earth, Lost Love Found and Dumnonia, plus The Devil's Interval's Blood And Honey, on which Jim sang with Lauren McCormick and Emily Portman. Jim is a relative of the late Cornish poet Charles Causley; the Bodmin Moor Poetry Festival have commissioned him to set to music verses of fellow Cornish poet and Charles Causley's friend Jack Clemo, marking 2016 as the centenary of Clemo's birth. Jim has recorded a number of Clemo's poems with Cornish musicians, and the Jack Clemo Project album is out on July 29 – he launched the CD on May 29 at the fifth Poetry Festival in the Sterts Theatre, Liskeard in Cornwall.
The Forgotten Kingdom title refers to the Brythonic Celtic Kingdom of Dumnonia, which covered the western fringe of modern-day Somerset, Devon and Cornwall and which was lost to the invading Saxons. Ancient Celtic names lie buried in the lost kingdom; Jim grew up in Whimple, nine miles to the east of Exeter, and he told an excellent night at Llantrisant Folk Club that the name comes from Gwyn Pwll, the White Pool. (In fact the Somerset coastal resort and harbour town of Minehead, which lies across the Severn Sea in full view of the Welsh coast, comes from Y Mynydd, the "mountain" or steep hill which ancient sailors used as a landmark to guide them home.)
The main image shows Jim in kingly robes, surrounded by small nation emblems, including the banner of Brittany and the white-cross-on-green-background Devon flag; the county name is derived from Dumnonia. The opening track 'Gabbro Bowl/The Peninsula Prayer' hammers home the message of sturdy and defiant independence, and emphasises the brotherly bond that links Devon and Cornwall with the Tamar's live-giving river. Steve and Phil join in Jim's stellar massed accompaniment, which includes Steve Tyler on hurdy-gurdy, Jon Whitley and Jay LaBouchardiere of Ninebarrow, Katy Marchant and Steve Hoban. Barry Lister and Sean O'Shea (of the former Isca Fayre) Tom Addison (the Songwainers) and Dave Lowry provide a mighty choir, and all the songs are peppered with top-notch guest musicians: Phillip Henry and Hannah Martin, Miranda Sykes, Rex Preston, James Dumbleton, Nick Wyke and Becki Driscoll (who arranged the strings), Seth Lakeman and the celebrated Rees Wesson, melodeon magician/merchant from Welshpool. Kathryn Roberts sings a stunning harmony to Jim's chocolate-brown voice in the beautiful 'Reigning Men', and Jackie Oates and Lukas Drinkwater provide fiddle, guitar and double bass in the desperately sad 'Summer's End' – written by Jim but first recorded by Jackie on her 2007 album The Violet Hour, the song refers to the shortened days and the end of a relationship.
Jim has this enviable reputation of constantly championing Devon and Cornish culture by his prolific and very crafted songwriting; it's hard to choose between the 15 songs packed into this album, and it emphasises the difference between vibrant and stagnant traditions. Songs, melodies and ideas are constantly reinvented, revitalised and spiced up in healthy cultures which have much more to say about their own identity. Jim, who enthusiastically mines the bones of traditional songs and builds them up to construct what could arguably be called his work, is the instigator whose compositions provide food, drink and sustennance to West Country life. For instance, take 'Rewind'; Doug Bailey first recorded Jim singing his song for his debut WildGoose album, and now Jim revisits and reinterprets his love of Devon's wild nature, coupled with the folklore with which he has grown up and has been immersed by his folk-singing parents: "A history rich as it is long / for it's written in the songs / and tales of old and new live on eternally; / To me it all goes in hand / the music and the land / now who could fail to understand such simplicity…"
This is an album that is overflowing with goodness, joy, love and warmth, a little reminiscent of the delicious real cider that comes from the plentiful apple orchards that abound in his county. The good news is that Jim is young and writing all the way, and he is contributing massively to Dumnonia's emerging profile. More power to his elbows!
---
AMY GODDARD
Secret Garden

(3 / 5)
AGSG42016
http://www.amygoddardmusic.co.uk
Amy is a prolific singer-songwriter based in Hampshire, but she's Merthyr Tydfil born and bred. Her quiet voice is as light as a feather, but her inventive songs speak loudly and carry the message home. Her debut album, Burn And Glow, was but a taster for this delightful CD, her second; she shapes and moulds the 14 tracks, stamping each one with her own individual personality with her special, rare gift.
Amy has released two singles, 'Gladdie' and 'Near The Sea', as a foretaste of this album. The opening track, 'Words Of Sweet Music', is a life-affirming gem, and 'Alright Again' is a comment on her encounters with The Black Dog; one of the most positive products is her desire to publicise and raise money for institutes that campaign and fight against depression, the debilitating scourge that affects millions all over the world. The title track finds Amy in her favourite place, the peace, quiet and tranquility of a secret garden. She uses her poetical nous to convey just what she loves about these special, hidden bowers that dot the Hampshire countryside.
Amy wrote 'Gladdie' in memory of her late grandmother, whose boyfriend was killed in the Great War; she kept all his letters until she died. Amy's song is beautifully poignant, and demonstrates the futility of war; in this centenary year of The Battle Of The Somme, it is specially relevant. One poet who was debarred from the horrors of World War 1 by his defective eyesight was Alfred Noyes, born on September 16, 1880 and died on June 25, 1958; he was a pacifist who hated war, but he did his military service on attachment to the Foreign Office, where he worked with John Buchan on propaganda. Amy interprets Noyes' most famous poem, 'The Highwayman'; the last track, number 14, is Bruce Springsteen's 'Dancing In The Dark', and between the two songs, Amy fashions them into her own identifiable work.
She carefully crafts her written songs, too; 'New Day', 'Jessie's Song', 'Rhythm Of The Road', 'Miner's Lullaby' and 'Stargazing' all deserve to win epithets. All in all, a thoroughly nice album, studded with hummable melodies. Mark Frank Hennessy's enthusiastic comments: definitely one to watch.
MAY 2016
---
TONY HAZZARD
The Hallicombe Sessions

(5 / 5)
(No catalogue number)
Remember 'Ha Ha Said The Clown', by Mike d'Abo and Manfred Mann? The Top Ten smash was written by Tony Hazzard, who graduated from university in the 1960s and went straight into the music business, recording albums and penning hits for The Hollies, Lulu, The Yardbirds, The Tremeloes, Herman's Hermits and many names you could shake a stick at. In 1981, Tony took a 25-year sabbatical from songwriting. He moved to North Hill in North Cornwall, on the edge of Bodmin Moor, and wrote articles and short stories, managed a drug and alcohol rehab, acted, and sang in choirs and an acapella group. However, his brain was overflowing with songs that just had to be written.
Later, Tony was contacted by Juan Soroeta Liceras, Professor of International Law at The University Of The Basque Country in San Sebastian. He had been listening Tony's albums for 40 years, and asked him if he would be willing to play to a small music club that the professor was organising. Tony readily agreed, flew to Northern Spain and was met with brilliant hospitality. While he was there, he met American Matt Harding, a singer-songwriter from Utah who had been in San Sebastian for several years. Tony hankered after someone to produce his latest album, and broached Matt. Matt was about to return to Utah and had 10 days free; it transpired that Tony drove to Plymouth and met Matt off the Santander ferry, and Matt loved Tony's homely studio, especially the birdsong that crept in. The recording had cracks in it; however, Matt quoted Leonard Cohen: "There is a crack in everything – that's how the light gets in."
The result is that The Hallicombe Sessions is a wonderful, tip-top album with memorable, articulate songs that the listener just plays again and again. Cat Leonard provides voice on the opening song 'The Spice Trader', and Matt quietly adds acoustic guitar, mandolin, bass and percussion; but it's Tony all the way with his ukelele and his acoustic guitar. He has reached the big seven-oh and is way past three score years and ten, and his quiet, lovely lyrics reflect years of experience and wisdom; 'Journey's End' conjures up a picture of Tony sailing serenely towards the end of his long life. That loving, super song 'Angela Finkleman's Eyes', Tony's tribute to his wife, mirrors the ingenious Cynghanedd Welsh verse form: "Angela Finkleman twinkled her eyes at me, I was surprised but it soon became clear; I was eleven and I was in heaven when Angela F. kissed me on my ear…"
'Shipping Lanes' tells the sad story of the marriage between a truck-driving wife and a seaman slowly falling apart; and the wry, defiant 'Seventy Not Out' pictures Tony batting valiantly until the ultimate umpire lifts his finger: "You scored 85 and you're out." Great, joyous sentiments, too – and I love the solo ukelele. Tony really crafts his words, and Matt makes sure that his singing is crystal clear and the messages are driven home. This album is a must-buy oracle which aspiring songwriters, young and old, should take a leaf out of Tony's book.
---
ELINOR EVANS
Reflections EP

(5 / 5)
(No catalogue number)
This scintillating harper, singer and thrilling fiddler was born in Aberdeen to Welsh parents but completed her primary school education in Aberystwyth. She started playing the harp at the age of 12, studying with Meinir Heulyn, one of the principal harp soloists in Wales; her harp playing can be heard on Bryn Terfel's and Charlotte Church's Voice Of An Angel albums. Elinor moved to Edinburgh and continued her studies with Isobel Mieras, who inspired her love of the clarsach and traditional music and was her teacher throughout her time at the Royal Conservatoire of Scotland. She has just completed her degree in Scottish Traditional Music at the RCS in Glasgow, and now regards herself as a hybrid of two Celtic cultures; in fact, Elinor performed with her clarsach in the Calan Mai celebrations at the Glanfa stage in The Wales Millennium Centre, Cardiff Bay. She has won many accolades for her clarsach playing and her inspirational composing, including the prestigious Trophée Harpe Camac at the Festival Interceltique de Lorient, where she won a brand-new Camac harp. Elinor has been awarded a Clarsach Society Scholarship, and she will use this money to fund lessons with various teachers in order to explore different styles of music and further her skills as a performer.
Her last album was called Kaleidoscope, and the five tracks of Reflections are a promising and sizzling taster of Elinor's blazing progress. She interprets the Victorian fiddler James Scott Skinner's composition 'The Cradle Song' with empathetic reverence, and trips lightly across the traditional Scottish tune 'Drummond Castle' and Pipe Major Donald McLeod's 'Crossing The Minch'. Elinor's clarsach commands a brilliant bagpipe interpretation in the traditional 'Tree of Strings', and the beautiful Welsh air 'Can y Lleisoniaid' shimmers like pearls; but she tops the lot with the marvellous nine-and-a-half-minute 'The Lorient Set', when she won the Camac harp. The set includes four traditional pieces, two Breton airs, a proud and tuneful Welsh reel and a memorable minor Manx tune, but a reel by the late Shetland fiddler Tom Anderson is the icing on the cake; Elinor's exquisite art is just my cup of tea.
---
MARCH 2016
---
CHRIS FLEGG
The Road To The Rainbow's End

(4 / 5)
FLEGGCD010
Chris is a St. Albans-based guitarist and songwriter, and this is his 10th album; his inspired songmaking is a blurred line between melodic folk, poetry and jazz, with creative and delightful chord progressions that keep on popping up and surfacing. Three session musicians, flautist Paul Chapman, double-bassist Harvey Weston and percussionist Rod Brown, engender an atmosphere that's reminiscent of smoky night-club days of yore, and what musicians they are; instrumentals come to the fore on the last track, 'I'll Guess I'll Have To Call It A Day'. Chris steers the whole album with his relaxed solo voice, and the CD draws the listener in and nets him.
Favourite tracks are 'Somebody Or Nobody', the instrumental 'Dancing Girl', 'The Train To Dreamland' (which focuses on the same subject as The Seekers' hit 'Morningtown Ride') and, of course, the album's title 'The Road To The Rainbow's End'
---
FFYNNON
Llongau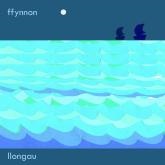 (5 / 5)
Taith Records TRCD00018
This is a really beautiful, stark collection; West Wales-based Ffynnon have stripped down from a four-piece, who recorded their latest 2007 album, Adar Gwylltion, to just two members; vocalist Lynne Denman and harper, accordion player and pianist Stacey Blythe, who shares delicious harmony lines and inspiring arrangements with Lynne. They went into Stwdio Felin Fach in Abergavenny to lay down the production, and the studio's owner, master musician Dylan Fowler, adds ethereal and shivery lap steel guitar and chime bars to contribute to the unique effect.
The whole album is strongly reminiscent of the new pastoral West Wales culture that is boldly asserting itself these days; Ffynnon, Ceri Owen Jones and Elsa Davies, Jess Ward, Rheged (of which Lynne is also a member), Estron and of course the wonderful Fernhill all have that magical tranquillity and quality that carries the proud West Wales stamp. Llongau is a really entrancing, refreshing  repertoire; soft, with appetising traces of ambient jazzy sounds, confident voices swathed in harmony, solitary harp or accordion goading and coaxing the narrative on; and it plants the Welsh flag firmly on this proud, green and rocky land.
Five of the Welsh songs are included in the Pembrokeshire Repertoire Project, which worked to reintroduce and implant songs originally collected in the 1960s and 1970s by Dr Roy Saer. 'Dyma Flwyddyn Newydd Eto' marks a new year celebration, while Ffynnon tell the artful tale of 'Y Cadno Ar Ladi Fawr Benfelen' (The Foxy Thief And The Big Blond Woman) ,The children's song 'Mari Mari' is utterly delightful and has air of the simple country life about it, while 'Fwynlan O Serch' is a proposal of marriage. The last song is a Pembrokeshire sailor's thankful homecoming: 'Dacw 'nghartref yn y golwg' (Here's Home In Sight.)
'Morforwyn' (The mermaid) and 'Merch Y Llyn' (Lady Of The Lake) are two of Lynne's compositions in Welsh; the latter song refers to the story of Llyn Y Fan Fach, high up on The Black Mountain of Carmarthenshire and the maid who rose from the lake, the mother of the physicians of Myddfai. Lynne is adept in Welsh and even in French, which for some reason she makes the King speak his lines en francais – and the song 'La Bas Dans La Prairie' stays firmly rooted in the French-speaking part of Brittany.
'Llongau Caernarfon' (Caernarfon Ships) is one of the Professor John Glyn Davies' prolific compositions, set to a Norwegian tune, of a young man longing to go sailing to Ireland or France on any one of the three ships that are being loaded in Caernarfon Harbour. Davies, who was a friend of shantyman and author Stan Hugill, was born to Welsh-speaking parents in Sefton Park, Liverpool and worked for Liverpool sailing ship companies, but he had a strong connection with the Llŷn Peninsula. He vividly described the sea's salty influence on Llŷn, and Lynne and Stacey have successfully captured the essence that Davies, who retired as head of department in Liverpool University library in 1936, would have wanted.
'Parapet' and 'No Language' are two of Lynne's self-written gems, and the lyrics and melody implant themselves firmly in the mind; 'No Language' is Lynne's coming to terms with dealing with and loving a schizophrenic mother. Llongau is a magnificent work of art which deserves to get listened to and celebrated for ever and always
---
JANUARY 2016
---
NUALA KENNEDY
Behave The Bravest

(4 / 5)
Under The Arch UTA003
This imaginative, adventurous flute and whistle musician and hauntingly beautiful singer was brought up in Dundalk, County Louth, bounded by The Irish Sea and nestling up to the Ulster border. County Louth is very much influenced by Scotland's culture and tradition, and Nuala moved to Inverness to undertake a year-long comprehensive study in Scottish Gaelic; she now lives in Edinburgh, and she's a member of the Irish band Oirialla, performing the music and song of her native South-East Ulster, which features music legends Gerry O'Connor on fiddle, accordionist Martin Quinn and the well-loved and highly-acclaimed Breton guitarist Gilles le Bigot. She has now completed an Master's Degree in Music Performance and Composition and has recorded eight albums in different collaborations, including Enthralled with the late lamented Canadian fiddler, composer and cutting-edge music producer Oliver Schroer. Nuala has released three solo albums on Nashville-based Compass Records, but this is her first solo outing on production company Under The Arch.
Her love of Irish and Scottish music, plus a huge devouring of fantastic music from all over the world, is a potent cocktail for this album; Nuala's ingenuity constantly reinvents folk tradition to the highest degree. Fiddler Shona Mooney, guitarist Michael Bryan and percussionist Donald Hay head a phalanx of fine musicians, who plunge in with 'Lovely Armoy', an emigration song lamenting an Antrim village. 'His Bonnet So Blue' is a mixture of Scottish and Donegal quality, while the Scottish waulking song 'Mo Bhuachall Dubh Dhonn' is sheer magic. Nuala hungrily absorbs acoustic music from every direction, and 'Le Funambule' (The Tightrope Walker) is one of Gilles' marvellous compositions; 'Fair Annie Of Lochryan' is a spellbinding eight-and-a-half minute ballad, and Nuala is the magnetic storyteller. 'Úrchnoc Chéin Mhic Cáinte' (The Fair Hill of Killen) is a local classic from Nuala's home area, and the Sussex traditional singer Shirley Collins gets a mention in the mysterious English song 'Death And The Lady'.
Above all, it is Nuala's fabulous wooden flute which rises above all the musicians in this album; the simply organic, woody notes dance, weave and twirl with the sound knowledge and sixth-sense awareness which moulds her into the inspiring artist that she is. She is steeped in her own local Irish tradition while she deliciously bathes in Scotland's neighbouring culture and a plethora of world sounds, without ever abandoning her own strong musical identity. She instils a zesty, fresh brilliance for all her dazzling performances, which are enticingly enhanced by all her imaginative compositions. This album is just a complete winner all the way.
---
GRETCHEN PETERS
The Essential Gretchen Peters

(5 / 5)
Proper LC23498 (double CD)
My good friend Geoff Cripps, former Rhondda Cynon Tâf arts director before the dark and sombre days of 'austerity' killed our county borough's jealously-guarded and much-loved music, raved about Gretchen Peters. Why? Take a good listen to this exquisite double-album, a full-blown 20-year history of one of Americana's greatest singer-songwriters of all time, and you will see where he was coming from. Gretchen combines an ability to move mountains with a few incisive, well-chosen words and a magnetic, must-see live performance when she pours her heart and soul into her songs, wringing the last few drops of passion and leaving her audience open-mouthed with wonder. She was opening her British tour with two concerts at Glasgow's prestigious Celtic Connections festival in the Macintosh Church on January 30 and 31; Welsh audiences can take a short across-the-border trip to see her in the Walker Theatre, Shrewsbury (February 6) and Hellens Manor, Much Marcle (February 7), and Gretchen says farewell to North Wales when she plays in the Pavilion Theatre, Rhyl (February 9.)
She was born in Bronxville in Westchester County, New York, and raised in Boulder, Colorado, but she relocated to Nashville in 1987 and quickly established herself as an important songwriting force. She wrote hit songs for a number of country singers, and won the Country Music Association Song Of The Year Award for Martina McBride's successful 'Independence Day'; Gretchen has recorded this acoustic version on the second disc, and it is totally exquisite. She has been nominated for three UK-America awards, and was inducted into the Nashville Songwriters Hall Of Fame in October, 2014.
This double album is not just a compilation; for the first time, new and rare recordings have been unearthed, including the well-loved and totally beautiful 'On A Bus To St Cloud' and the gorgeous 'Ring Around The Moon', which she sings harmony with her husband and co-producer, Barry Walsh, who plays piano to Getchen's acoustic guitar. The chord progression in 'Hello Cruel World' and 'Pretty Things' is jaw-dropping, and the arrangements just cannot be beaten. The Essential Gretchen Peters is absolutely overflowing with stunning tracks; she deserves to be at the peak of the top contemporary songwriters and performers, and Gretchen embraces and transcends all genres of composition, from Nashville across the Atlantic to Britain – five stars.
Mick Tems
---
DIANA JONES
Live In Concert

(4 / 5)
Proper PRPCD135P
Diana Jones is based in Nashville and is pure Americana, an incisive contemporary songwriter strongly influenced by the Appalachian mountain tradition. She was raised in New York State, an adopted daughter of a chemical engineer, but when all her contemporaries were getting into Prince and Michael Jackson, she sought out the country sounds of Johnny Cash and Patsy Cline. After graduation at 23, she was reunited with her birth family in the foothills of the Smokey Mountains of Eastern Tennessee, and discovered that her grandfather, Robert Lee Maranville, was a singer in the old-time tradition and had sung in a band with Chet Atkins. Grandfather Robert helped Diana make sense of her own distinctive voice, and the circle was now complete. She performs under the stage name Diana Jones; her real name is not widely known, as a precaution against showing preference between her adopted and birth families.
Diana played the Roots Unearthed series in the Lefel 3 lounge at St David's Hall, Cardiff, a couple of years ago. This mesmerising album was recorded at her debut performance in the 2007 Blues Highways Festival in the Dutch city of Utrecht, and includes the most requested of her songs: 'Willow Tree', 'My Beloved', Cold Grey Ground', 'The Day I Die', 'Appalachia', 'Drug For This,' Lay Me Down', 'Don't Forget Me', 'Henry Russell's Last Words' and, of course, 'Pony', which won the songwriting award at the Kerrville Folk Festival in Texas. Also included are three previously unreleased songs: 'Happiness', 'Prayer For My Brother' and the breathtaking 'My Last Call', which closes the show.
Beau Stapleton, on mandolin and tenor guitar, is Diana's only accompanist and sings some fine harmony vocals; however, Diana goes it alone, and her stark guitar and lonesome, low voice are quite stunning.
Mick Tems
---