Songs, customs and dances from Gower
​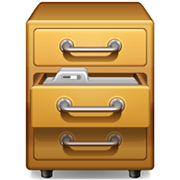 Back to Archives
Celebrating Phil Tanner and the traditions of Gower
2000 saw the 50th anniversary of the death of The Gower Nightingale, Phil Tanner of Llangennith. A Gower Garland is a special two-hour show which has been developed by Celfyddydau Mari Arts which will aim to involve today's Gower communities in the songs, traditions and customs which gave this beautiful corner of Wales a unique cultural stamp.
The show, which features Calennig and The Rag Foundation, paints a picture of the Gower in which Phil Tanner lived. It uses some of his songs and his music, but also includes many pieces from other sources. The show attempts to set Phil Tanner in his cultural background while keeping him as a central focus of the piece.
The traditional arts of Gower were certainly concentrated in Phil Tanner. He was probably their finest exponent, and his death represented the sunset of this tradition.
But he was not the only singer and dancer. Phil was the youngest of six brothers and one sister, and the Tanners, who worked as weavers in Llangennith, were all famous for their singing and dancing. Phil learned songs from other sources as well, from travelling tradesmen and from men such as Jim Groves of Llanrhidian.
A Gower Garland is available to village halls, to schools, to community associations and all other groups in Gower. As well as entertaining, it will educate. Workshops and masterclass sessions will be a key feature of the project.
In the autumn of 2000 Celfyddydau Mari Arts received a £1,000 Arts For All award from the Arts Council of Wales which allowed us to give three performances of A Gower Garland in the Gower villages at the heart of the old traditions. One of these was the first performance in the newly-refurbished village hall at Llangennith, where Phil Tanner once sang at village concerts. It was a wonderful night, and the last two of the older generation who can remember the Gower Reel - Eric and Gladys - danced it for us.
The show is also available in permanent form as well. A Gower Garland is the name of Calennig's new CD on the Wildgoose label and it is also our intention to produce a book which will be offered to libraries, schools and other resource centres as a continuing benefit of the project. Material from A Gower Garland is also forming the basis of the Gower section of the Celfyddydau Mari Arts Archive project.
Perhaps the most exciting aspect of the project is the possibility that the 1937 and 1949 recordings of Phil Tanner, which have not been available in their entirety for many years, could be digitally remastered and released on CD. The idea is in its very early stages at the moment, but we hope that progress will be made early in 2001.
Mick Tems
Telephone 01443 206689
Mobile 07531 812100
Email (click) Mick Tems

Copyright © 2015 FolkWales. All Rights Reserved